The Andaman and Nicobar Islands are a union territory of the Republic of India, with 8,073 square kilometers. Originally home to several indigenous tribes, the island was later used as a prison colony during the British colonization of India. Despite a bad image during the colonial period, the Andaman and Nicobar Islands are now India's most popular tourist destinations. The islands are well-known for their tranquil, white-sand beaches and clear blue waters. 
The Andaman and Nicobar Islands, popularly known as Kalapani, are among India's most stunning tourist destinations. This region, which consists of 572 islands, is ideal for those who enjoy exploring the marine world. Out of the 572 islands, 50 are inhabited by people. At the same time, the remainder is either too small for people to live on, are part of a forest reserve, or are utilized as a base by the Indian military.
This post will go through the top spots to visit in the Andaman and Nicobar Islands.
1. Cellular Jail National Memorial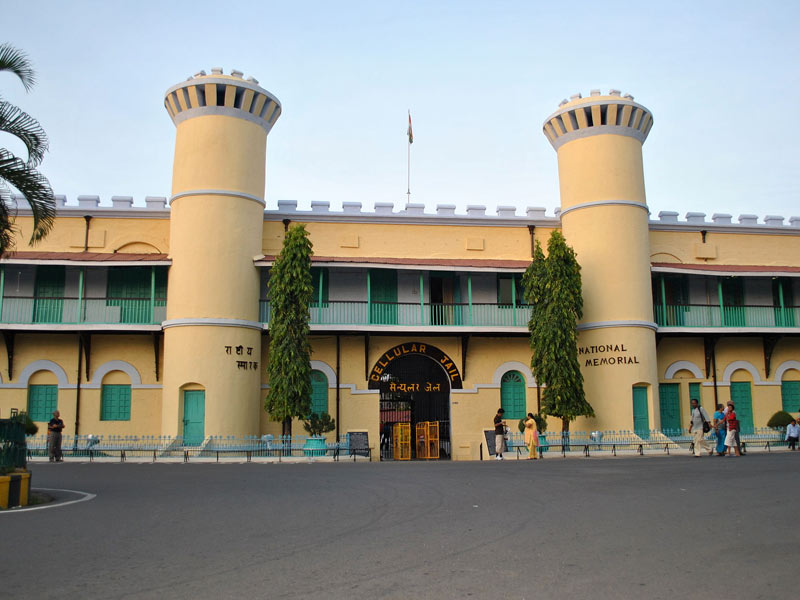 This may sound a little dark and depressing, but you will not regret a single moment of your stay here. The horrible word "Kaala Pani," which we've heard since we were children, truly referred to this location. Yes, it is the former British prison turned into a memorial to the political dissidents who were imprisoned there. Even though major parts of it were destroyed by the Japanese during World War II, it still stands strong, reminding us of our brave and noble predecessors. It is one of the top locations to visit in Andaman & Nicobar.
Atlanta Point, Port Blair, Andaman and Nicobar Islands, 744102

What to do: Pay homage to national heroes, peruse the photo gallery, and see the museum's antique relics.

Hours of operation: 9:00 a.m. to 5:00 p.m.

Timings for the Light and Sound Show: 5:30 p.m. – 6:30 p.m. (Hindi) & 6:45 p.m. – 7:45 p.m. (English)

The admission charge is Rs.10, with an additional fee of Rs.25 and Rs.100 for utilizing photography and video cameras, respectively.

Note: The jail is closed on Mondays and public holidays.
2. Radhanagar beach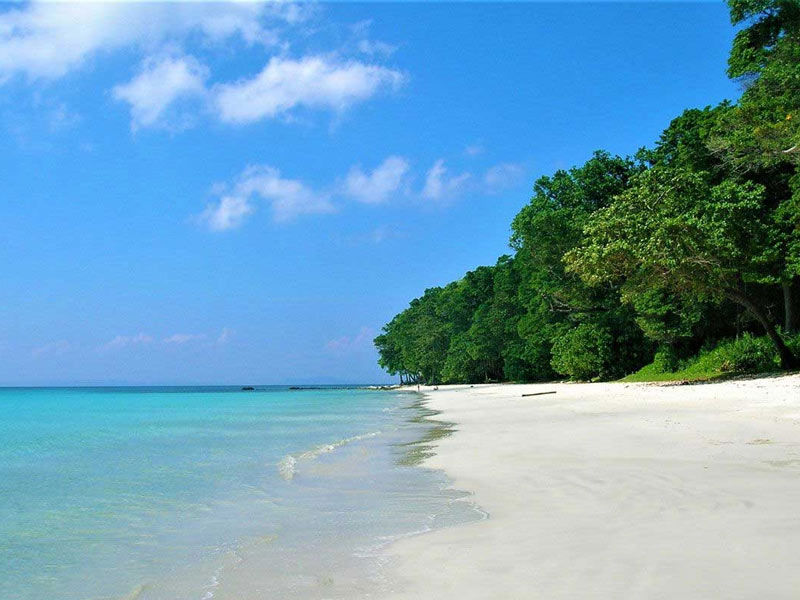 It's been more than a decade since TIME magazine named this beach "Asia's Best Beach," but its allure hasn't waned. Radhanagar beach, famous for its white sand, spectacular sunsets, and turquoise blue waves, is one of the most beautiful spots to visit in Andaman and one of the greatest places in India to see before turning 30. You'll undoubtedly end up taking thousands of selfies because the scenery is picture-perfect, making it one of the top spots to visit in Andaman and Nicobar Islands!
Havelock Island, Andaman & Nicobar Islands

Activities include kayaking, canoeing, scuba diving, and snorkeling.
3. Mount Harriet And Madhuban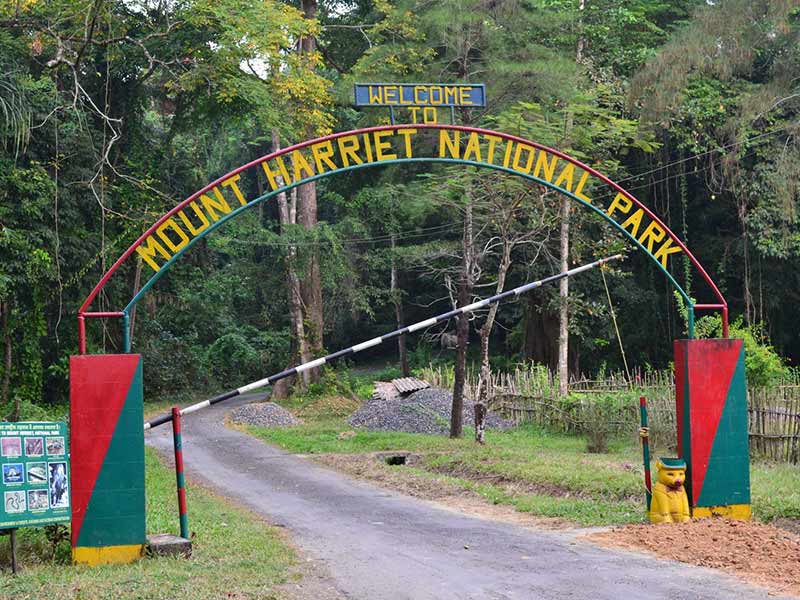 Trekking is another great thing to do in Andaman, especially if you're traveling with pals, and it's one of the top Andaman tourist destinations for adventure. And if you enjoy trekking, you'll enjoy this 16-kilometer journey from Mount Harriet to Madhuban. It's a beautiful route where you may see exotic flora and animals of the land amid breathtaking scenery. An elephant safari is another option for exploring Mount Harriet's vegetation. During Covid-19, it is one of the safest spots to visit in Andaman.
Hope Town is located in Port Blair, Andaman, and Nicobar Islands (744107).

Activities include elephant safaris, nature hikes, and adventure activities.
4. Rajiv Gandhi Water Sports Complex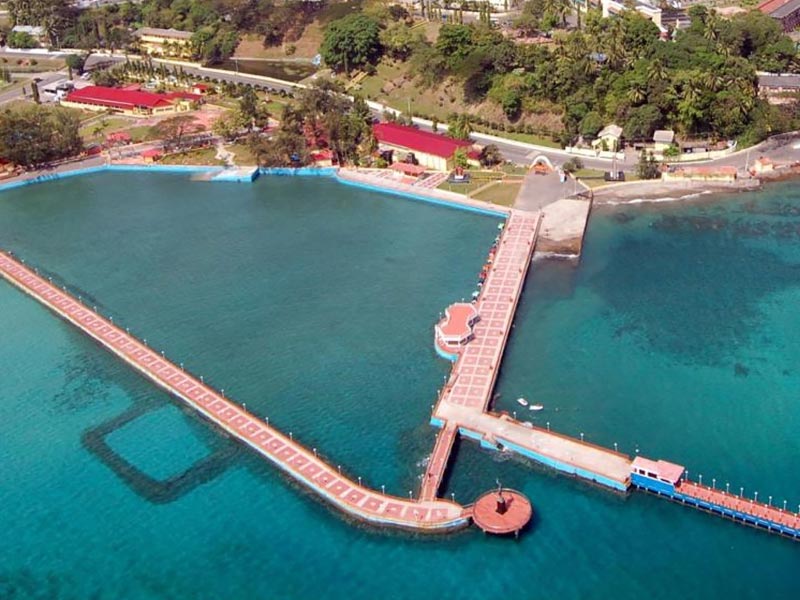 To all the water babies out there, this is the first thing you should do in Andaman after landing in Port Blair! Banana rides, parasailing, jet-skiing, rowboat paddling, and speed boat rides are all available at the Rajiv Gandhi Water Sports Complex. Whether you've tried water sports before or not, the service providers do an excellent job of offering instructions and safety equipment.
Andaman and Nicobar Islands (744103)

Activities include water sports and viewing the gorgeous marine life in aquariums.

Price: Water sports activities here start at INR 300 and go up to INR 5000.
5. Ross Island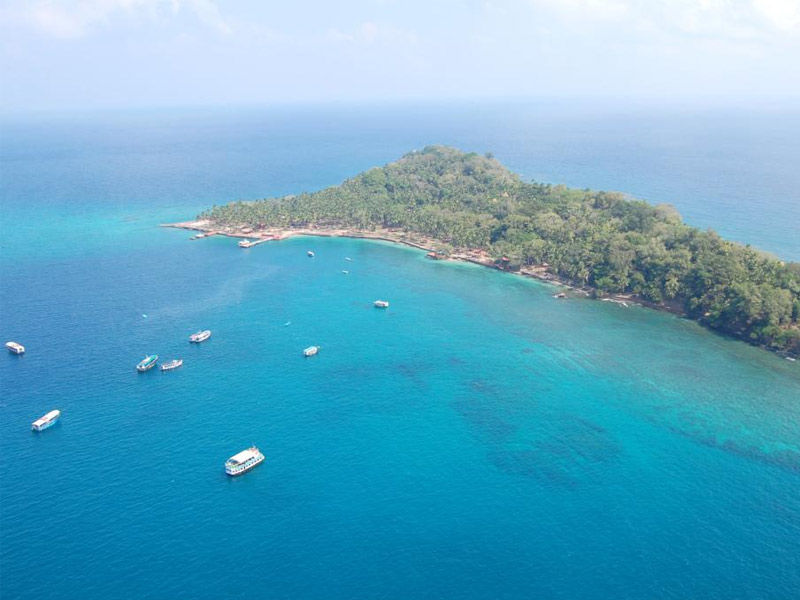 This is the place to be if you're looking for the greatest Andaman Nicobar tourist attractions. The Brits used to refer to this location as the "Paris of the East." But the earthquake of 1941 and the Japanese invasion destroyed all of its splendor and tropical beauty. There are relics of English architecture and machine-gun nests to poke your finger into. Don't forget to include this location in your list of things to do in Andaman.
When should you go: Andaman enjoys beautiful weather all year. However, the best time to visit the islands is from October to April. Because monsoons hit the shore in June, it is the finest month to visit Anadam.
6. Neil Island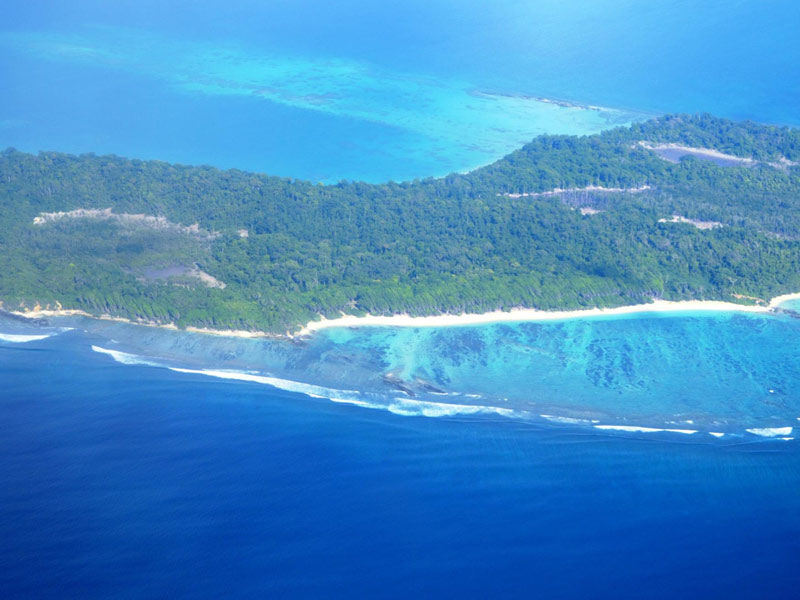 A fantastic holiday experience awaits you in this island's gorgeous harbor, where several fishing boats are lined up. This is a great spot for snorkeling and exploring the different marine life. It's full of surprises! If you want to do scuba diving, this is the place to go in Andaman. If you're seeking sites to visit in Andaman in 5 days, this is it! Get ready, fellas!
Location: 42 kilometers from Port Blair

Beach was hopping, and water sports are among the activities available.
7. Vijaynagar Beach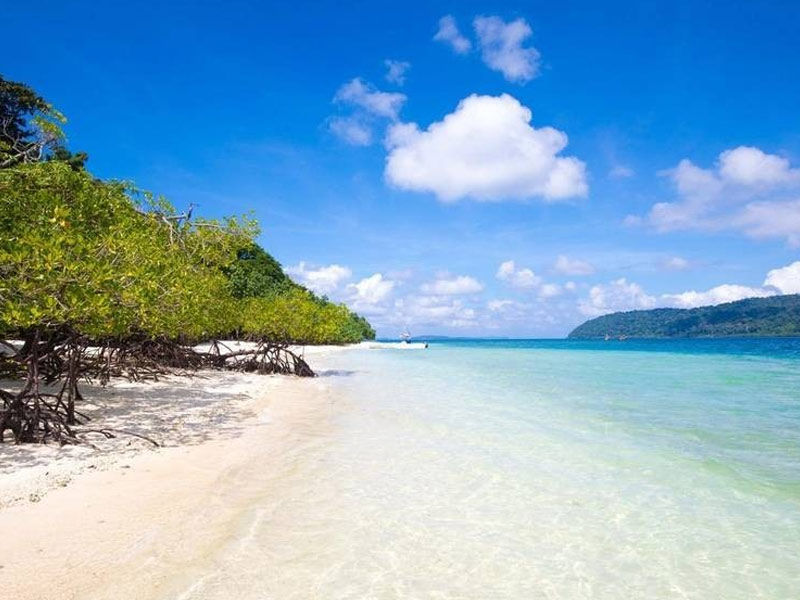 Vijayanagar Beach is located in the northeast section of Havelock Island and is known as Beach No. 5 on the island. If you're seeking a relaxing place to unwind after a long day, this beach should be on your list. Furthermore, the view from this location is mesmerizingly lovely, making it great for people looking to increase their Instagram profile.
Don't forget to take in the breathtaking sunrise while you're here. Although watersports are not available, many frequent this beach to swim and sunbathe. This is one of the best spots to visit Andaman for a honeymoon because of the picturesque views and serenity.
Havelock Island, Andaman & Nicobar Islands

Activities include beach trekking, snorkeling, bird watching, nature photography, and fishing.
8. Chidiya Tapu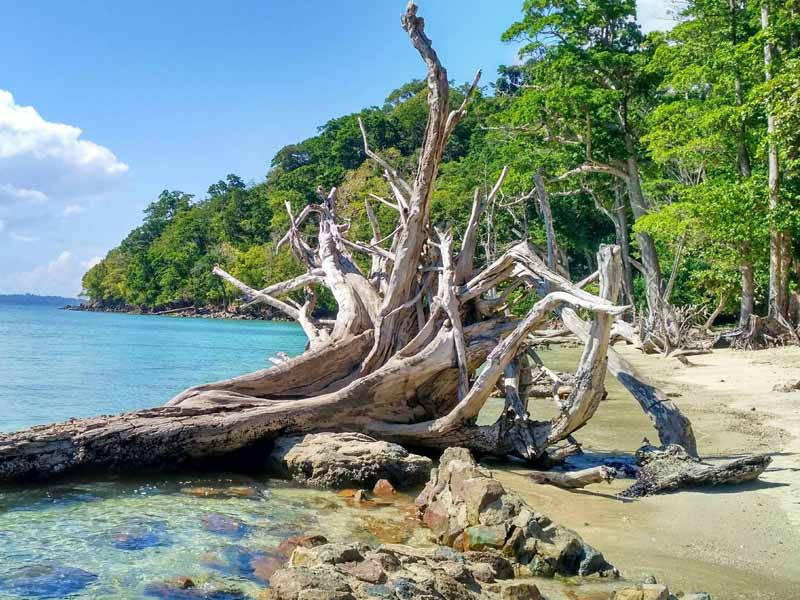 Chidiya Tapu is a small calm location great for bird watching and spending a few hours amid the grandeur of nature. It is one of the top tourist places in Andaman. It is home to hundreds of birds, including parakeets, sea eagles, emerald doves, and others.
The sunsets in this area are spectacular and should not be missed… The location is 25 kilometers from Port Blair's main city and is easily accessible by road. Summer is the best time to visit Chidiya Tapu since the sky is clear.
Location: 17 kilometers from Port Blair

Activities include picnics, snorkeling, pearl searching, boats, and deep-sea walking.
9. Diglipur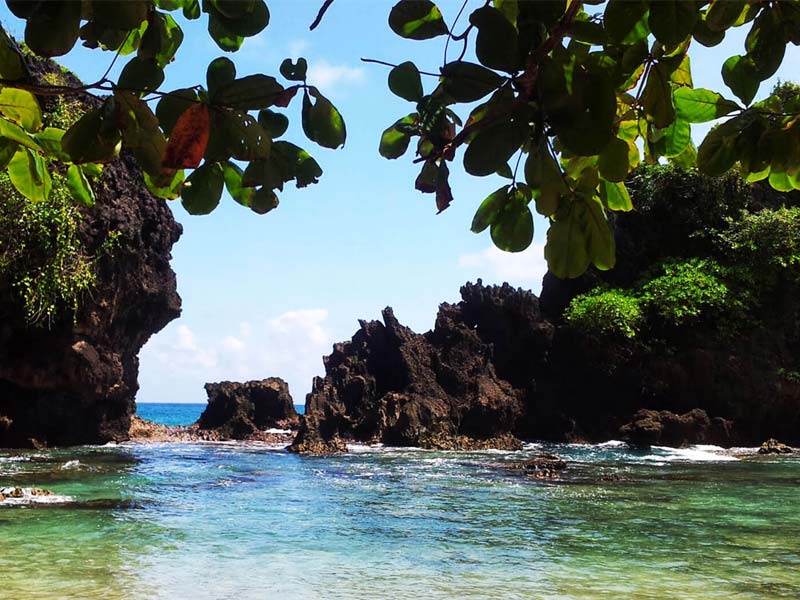 Diglipur, the main town on North Andaman Island, is also home to Saddle Peak, the highest point in Andaman. This ecological wonderland is well-known for its turtle nesting grounds, crocodile sanctuaries, unusual marine life, and Alfred Caves, a network of caves that spans the entire town.
Diglipur is also home to a few of Andaman's most stunning beaches. Mud Volcano and Saddle Peak National Park are among the best places to visit in Port Blair and one of the most popular tourist sites on the island.

Andaman & Nicobar Islands (744202)

Visit caves, go beach hopping, or go trekking.
10. Corbyn's Cove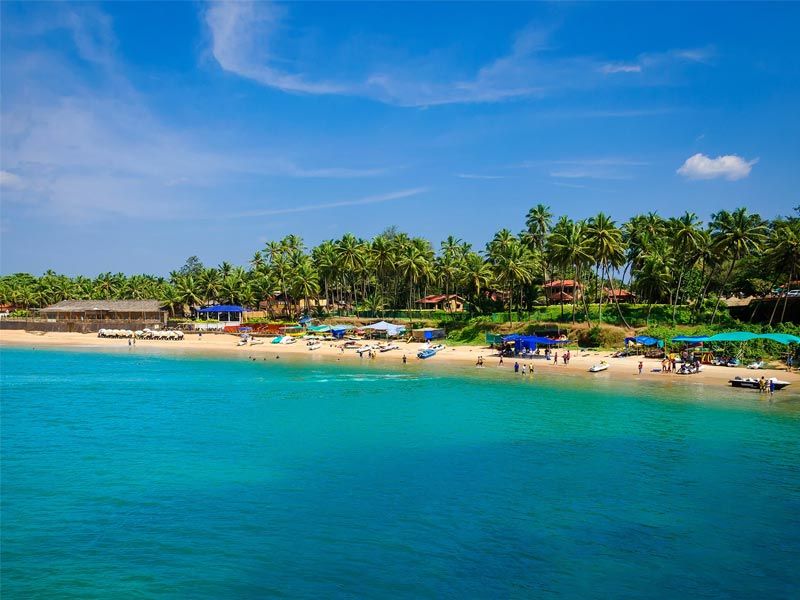 Corbyn's Cove appears to be a painted image, with silver beaches covering a large area and turquoise waves and palm trees matching the landscape. This is one of the most gorgeous places to visit in Andaman and a perfect setting for a honeymoon. Not only will the natural landscapes calm your eyes, but there are also adventure activities such as scuba diving and surfing to make your holiday memorable.
7 kilometers from Port Blair

Activities include boating, water scooters, and jet skiing.