Iceland is a Nordic island nation whose beauty can't be defined in words. While Switzerland still remains the favorite spot for couples and honeymooners, Iceland is slowly gaining popularity. It is not just an ideal place for honeymooners but also a dream destination for backpackers.
Iceland is home to geysers, natural hot springs, mesmerizing northern lights, volcanoes, mountains, waterfalls, and scenic landscapes. There can't be a perfect travel guide for Iceland, and it would be a sin to leave out any tourist attractions. Iceland is not just beautiful but also one of the most budget-friendly places to visit in the West.
Despite the immense beauty of Iceland that can't be put into words, we have dared to compile a list of some of the best places in Iceland. Reykjavik is a city that is powered by geothermal energy. Known as Land of Fire and Ice, and rightly so, it is a country of sharp contrasts that has cascading waterfalls and volcanoes. With Reykjavik being the country's capital, Iceland is the favorite tourist spot for people from Europe. Iceland is a traveler's paradise and sets an example for how a country can be run with conservative energy. 
Scroll down to know why Iceland Tourism is underrated…
Reykjavik: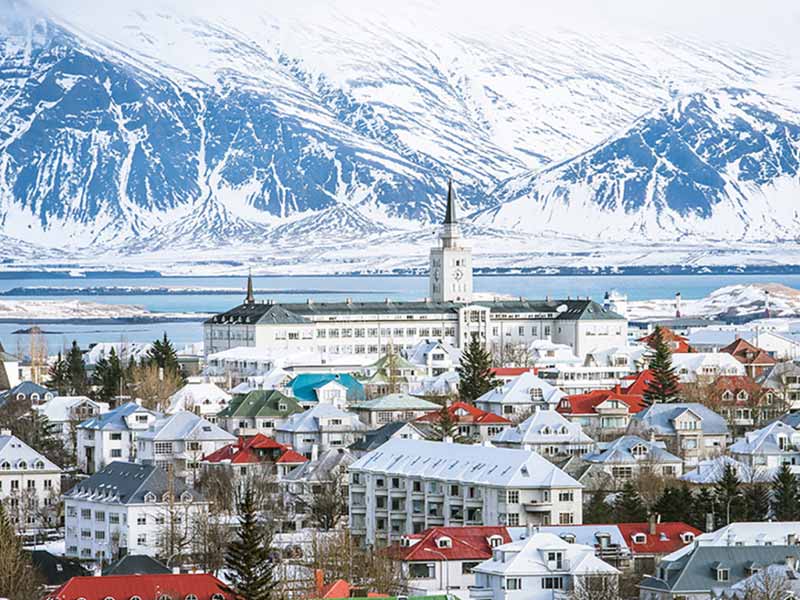 Reykjavik is the capital city of Iceland. With a population of 120,000, the capital city is the highest populated city in the country, and it covers a large area. If you are traveling to Iceland from a foreign country, your trip will begin from the capital itself. You can visit the majestic Lake Tjornin in the center of the city and enjoy the nightlife at some quirky cafes and clubs in the city before heading out to other parts of the country. Pubs and Clubs are the best places to meet other travelers from different countries you can accompany to different places in the country.
Blue Lagoon: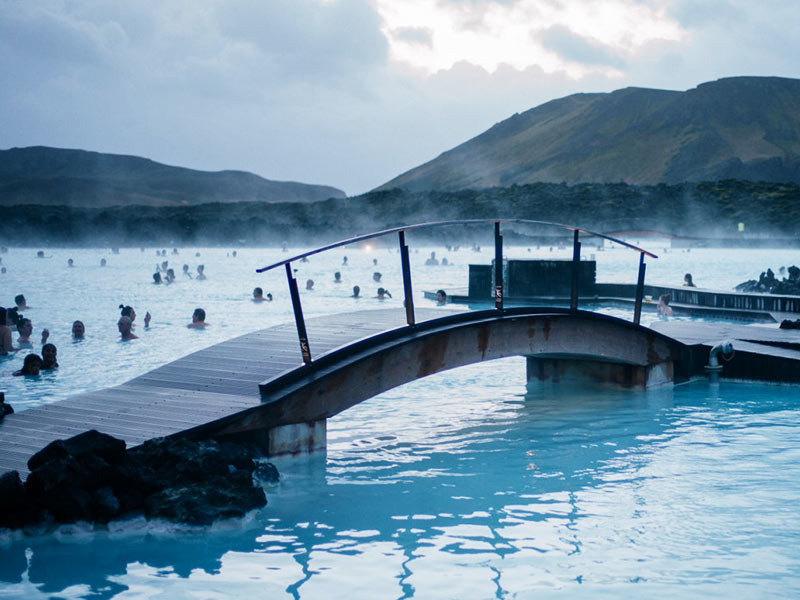 The Blue Lagoon is one of the must-visit places in Iceland. It is one such place that most travelers visiting Iceland visit. It is a popular geothermal spa in Grindavik on the Reykjanes Peninsula. It is actually a manmade lake that gets its superheater water from a nearby lava flow. Some people believe that the lagoon has medicinal properties that can help cure certain skin infections. If you want to take a dip in the lagoon, making a booking in advance is important. 
Gullfoss: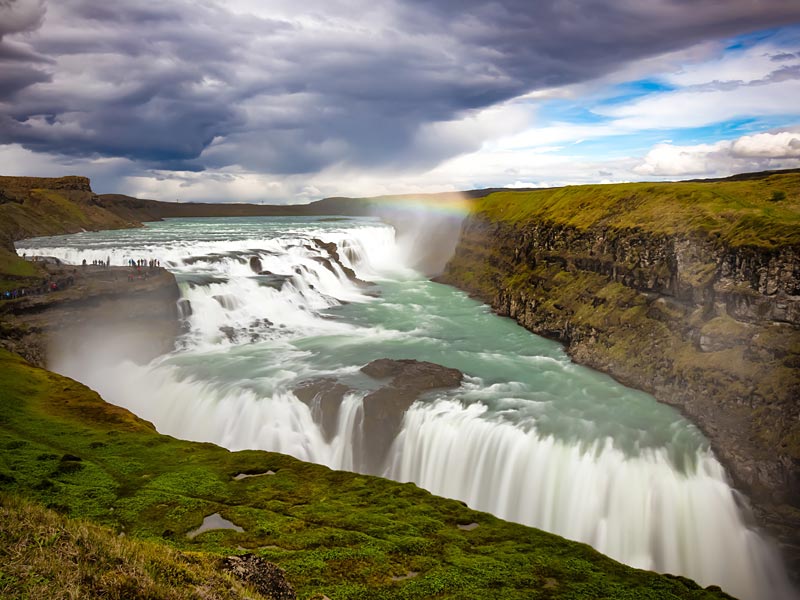 The brownish hue of the water gives the fall its name- Gullfoss, which means Golden Falls. These falls are known to have the largest volume in Europe and are located amidst lush green mountains. Gullfoss remained hidden from the public eye for a long time until it caught the eyes of foreign investors. It is an ideal spot to witness the beauty of nature and spend a few hours of peace while listening to the soothing voice of water falling from a height. 
Vatnajokull Ice Caves: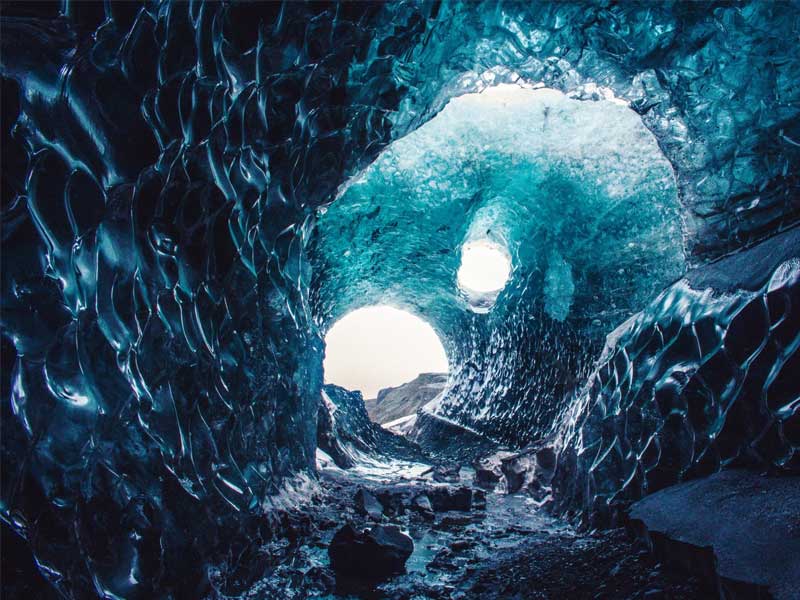 This is another unique spot that will enrich your experience of visiting Iceland. The blue color of these ice caves makes them look almost artificial. But they aren't. These caves have been carved by rivers of meltwater deep underneath the Vatnajokull Glacier. The experience of exploring the caves while being surrounded by breathtaking blue ice formations is something that you will remember for a lifetime. However, it is advisable to visit the caves in winters as there is a risk of collapse during the summers.
Reynisfjara Beach: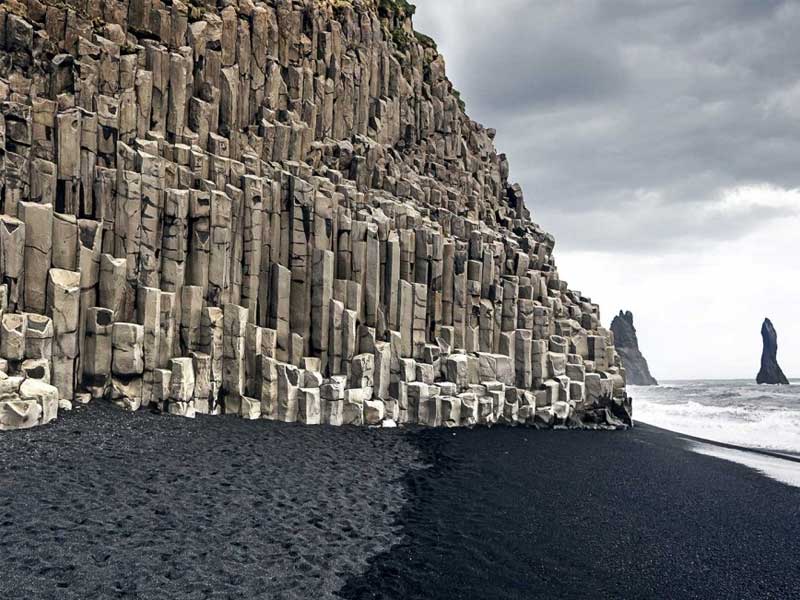 Reynisfjara Beach can be a perfect location for a mood change after an overdose of ice and hot springs. In the first view, the beach may look like a site from another world. Famous for its inky black sand and rugged basalt columns, the beach is located near the village of Vik. It is advised to keep a distance from the beach as the raging waves here can be really dangerous, as told by the local authorities. It is a perfect spot for beachside photography.
Geysers of Haukadalur: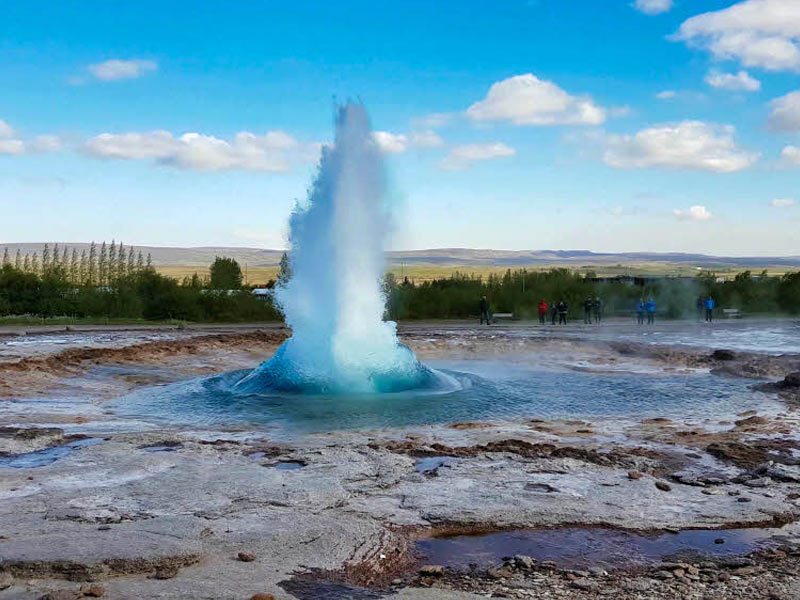 A trip to Iceland can't be complete without visiting one of its famous geysers, the country's specialty. Located on the Golden Circle of Iceland, the Geysers of Haukadalur is a popular geyser area. It is home to hot springs surrounded by vast green plains and muddy spots. One of the most popular geysers in Haukadalur is Strokkur. Strokkur is a very active geyser that erupts every five to eight minutes, making it look like a real-life boomerang.