With $2.2 billion in worldwide box office receipts, James Cameron's Titanic is the second-highest-grossing picture of all time, following only James Cameron's Avatar. Both the Golden Globes and the Academy Awards nominated the movie. And we adored Jack and Rose's relationship and were heartbroken when it came to an end. 
While Leonardo DiCaprio and Kate Winslet had breakout roles, the film also included a cast of seasoned actors and actresses who have gone on to star in subsequent blockbuster movies. Here is a brief of Titanic Cast, then and now
Was Titanic a real story?
 On April 14, 1912, around 11:40 p.m. The Titanic ship collided with an iceberg and sank, killing thousands of people. The Titanic sank at 2:20 a.m. with most surviving passengers and crew submerged in icy water for 15 to 30 minutes before dying. 
Finally, on September 1, 1985, an expedition led by Jean-Louis Michel and Robert Ballard discovered the Titanic's debris.
The main protagonists in the 1997 film Titanic, Jack and Rose, were not genuine. But the film adds its fictitious aspects to historical events as every film "based on a real narrative." does. However, through the film, Jack and Rose meet various characters based on actual humans, who also have considerably more intriguing stories to tell than those shown in the movie. 
Wallace Hartley, represented by actor Jonathan Evans-Jones, is a significant historical character in the film. Hartley is regarded as one of the Titanic's heroes because, as depicted in the movie, he and his band played as the ship sunk to keep passenger's calm.
Another memorable scene in the movie was when an elderly first-class couple elected to stay on the ship and hugged each other on their bed as their room filled with water and they die. In real life, that couple was Isidor Straus, the owner of Macy's, and his wife, Ida. They were given a spot on Lifeboat No. 8. Still, Isidor preferred to stay on board as long as the ship had ladies on board. Ida refused to leave her husband, telling him, "We have lived together for many years. I'll follow you wherever you go." Witnesses reported their final sighting as a "most extraordinary display of love and devotion" in a pair of deck chairs.
The Titanic Cast Now
1)Gloria Stuart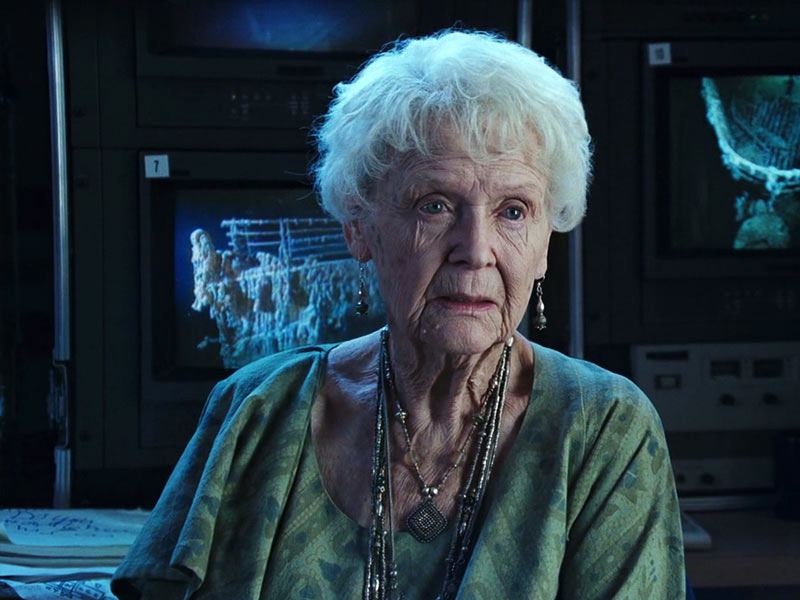 Gloria Stuart had a long and fruitful life. Her career stretched over 70 years, and she worked as an actor on television and stage and a great painter. Gloria played our beloved elder Rose Dawson in James Cameron's Titanic. At the age of eighty-seven, she got an Academy Award nod for Best Supporting Actress. She was the oldest person to be nominated for an Academy Award for acting at the time. She even tied with Kim Basinger for the Screen Actors Guild Award in the same category.
Stuart continued to perform into her 90s, even though her career peaked in the 1930s when she was younger, in films like The Million Dollar Hotel and the soap opera General Hospital. Her most recent film appearance was in Wim Wenders' Land of Plenty, which she appeared in 2004. She died in 2010 at the age of 100 from respiratory failure and lung cancer.
2)Leonardo DiCaprio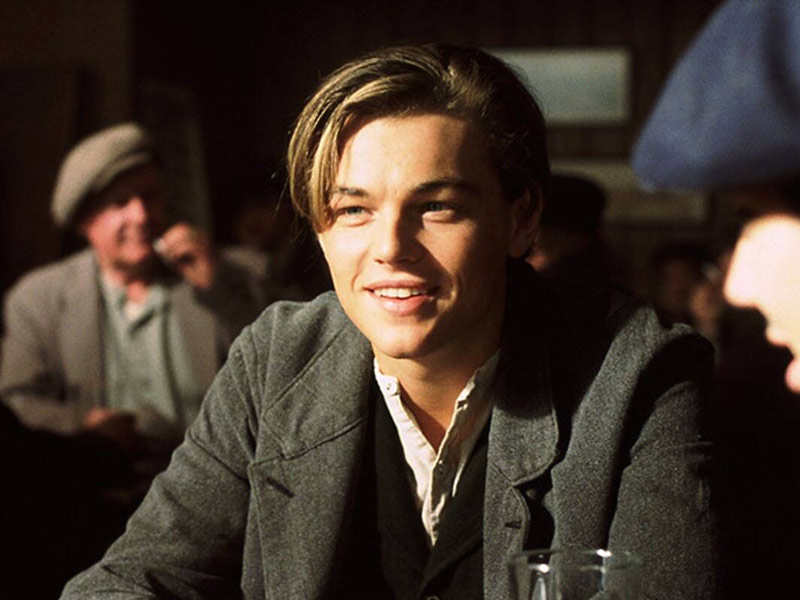 Titanic was one of Leonardo DiCaprio's first cinematic roles, and he played Jack Dawson, the film's leading man. Dawson is a third-class passenger who wins a Titanic ticket in a poker game and falls in love with first-class traveler Rose DeWitt Bukater while on board. Although many people auditioned, DiCaprio was cast in part despite being just 20 years old. Before his leading part in the film, DiCaprio starred in the television sitcom Growing Pains as Luke Brower and other films.
Following Titanic, DiCaprio starred in several blockbusters, including The Aviator, Inception, Shutter Island, and Catch Me If You Can, and rejoined with Winslet in 2008's in the film Revolutionary Road. DiCaprio is an outspoken advocate for environmental sustainability when he's not creating movies, appearing at the United Nations, and conducting annual auctions to collect funds for the problem.
3)Kate Winslet
Kate Winslet began her career as an English actress before Titanic, working in theatre and on films with other English celebrities. She maintained her career after Titanic, becoming the youngest person to be nominated for six Academy Awards at 33. She is also one of the few performers who received the prestigious EGOT award (Emmy, Grammy, Oscar, and Tony awards).
She's become one of Hollywood's most acclaimed actresses in the 23 years after Titanic's premiere; she's now married to businessman Ned Rocknroll and has three children. And, even though she's come a long way since her Titanic days, she's still friends with co-star Leonardo DiCaprio, who walked her down the aisle during her wedding!
4)Billy Zane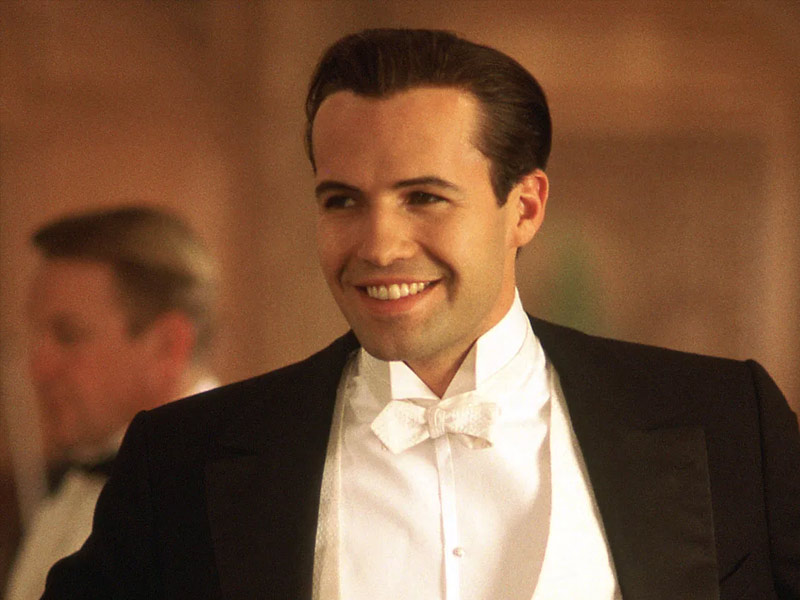 Cal Hockley, the Titanic's villain, was played by Billy Zane. Zane's portrayal of Rose's affluent, dominating fiancé was and remained one of his most memorable portrayals. He was nominated for an MTV Movie Award for Best Villain and a Blockbuster Entertainment Award for his performance. Zane was nominated for a SAG Award for his performance in the film. Zane had two cinema roles before playing the 1985 film Back to the Future and the 1986 film Critters.
Zane returned his Back to the Future role in the sequel, which was released in 1989. He played Hughie Warriner in Nicole Kidman's film Dead Calm. In addition to voicing the main antagonist in the video game Kingdom Hearts, the Titanic actor has a recurrent part on Charmed. Zane was most recently seen in the sitcom Community and the Freeform show Guilt, which was canceled after only one season.
5)Bernard Hill
Bernard Hill was one of the few persons who got along with director James Cameron while working on Titanic. However, Cameron was reputed to be a challenging colleague at the time. He played the role of Captain Edward James Smith, the Captain of the Titanic. In the movie and in real life, he went down with his ship.
However, historians say that he assisted many people in boarding lifeboats and jumped into the cold sea to save the stranded passengers. Another real-life occurrence shown in the film was the captain's quick decision to lock the watertight doors, saving lives. If he hadn't done so, the ship would have fallen to the side, struck the iceberg, and then turned over. It would've also gone down a lot faster.
Hill had a successful television career before Titanic. Still, after he landed one of his most well-known roles to date, portraying King Théoden in The Lord of the Rings trilogy, he was highly considered for the part of Gandalf. He's lately returned to his television origins, working on From There to Here, Hope and Wire, and Wolf Hall, among other projects.
6)Frances Fisher
Ruth, Rose's mother, was a jerk, but Frances Fisher, the actress who played her, is anything but. Since then, the stage veteran has appeared in films such as Laws of Attraction (with Julianne Moore), Jolene (starring Jessica Chastain), and Woman in Gold (with Ryan Reynolds). She co-starred in a Fargo episode with her daughter, Francesca Eastwood. They portrayed older and younger versions of the same character. She's also politically engaged, having backed Senator Bernie Sanders' first campaign for president.
7)Kathy Bates
Kathy Bates entered Titanic as a seasoned award-winning actor. In contrast, Winslet and DiCaprio were starring in their first excellent box-office smash. Bates began her acting career on stage. Her portrayal in the 1983 play 'night, Mother' earned her a Tony nomination for best actress. She received a Golden Globe and an Oscar for best actress for her role in the 1990 picture Misery a few years later. Bates landed the role of Molly Brown in Titanic after acting in Fried Green Tomatoes and Dolores Claiborne.
In the film, Molly Brown, who was played by Kathy Bates, was one of these real-life figures. Brown worked with other first-class passengers to assist lower-class survivors. And there are verifiable stories of her doing so. She also formed and led a survivor group and assisted in arranging funerals for the corpses discovered by rescue crews.
8)David Warner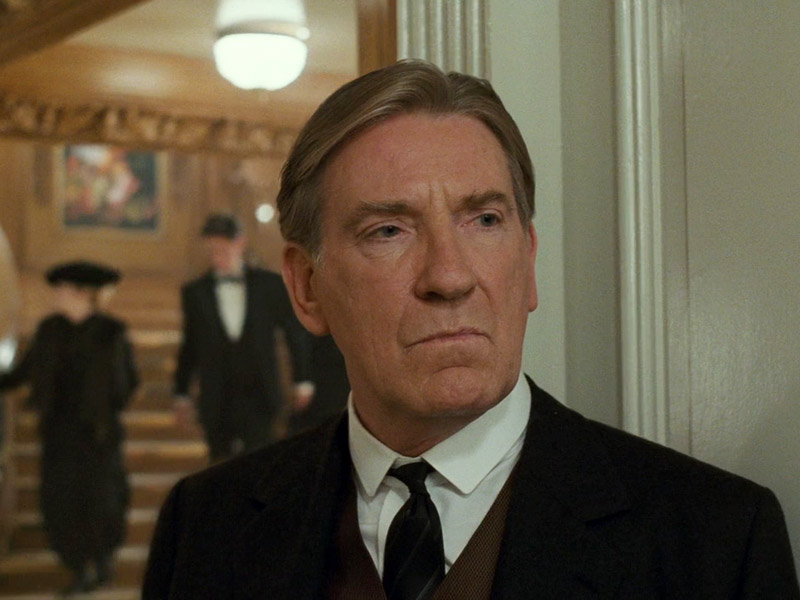 Spicer Lovejoy, Cal's confidant, and the fellow villain were played by British actor David Warner. Warner made his professional acting debut on stage in Shakespeare's A Midsummer Night's Dream at the Royal Court Theatre in 1962 before taking on the role. Warner made his cinematic debut in Tom Jones as a villain and went on to play additional villains.
Warner's performances in Star Trek V: The Final Frontier and Star Trek VI: The Undiscovered Country, in addition to Titanic, are two of his most memorable roles. After a three-decade layoff, he returned to Broadway in 2001 to play Major Barbara in a Broadway revival. Following Titanic, he starred in films such as Planet of the Apes, Black Death, and the upcoming Mary Poppins Returns.