Jharkhand, the best-kept secret of the monsoon, is a pristine state in India that is a completely full box of treasure. When this box of treasure is opened by any, it offers it a plethora of experiences and a whole bucket of memories. Jharkhand is a state that leaves no room empty and offers the best of the best.
From culinary to cultural delights, parks to temples and sparkling waterfalls, to a serene and calm environment. Jharkhand is a pure gem that is being unearthed in the circuit of Indian tourism. No matter how much development and modernity touches the land of Jharkhand, its root in the traditional values will always remain unprecedented. Jharkhand, for travel enthusiasts, is one of the best spots to begin a new adventure.
Jharkhand is so blessed with great spellbinding, awe-striking, and divine landscapes that serve as a lavish treat to the sore eyes. And with monsoons, it enhances the beauty of Jharkhand to another level. During monsoons, the beauty of Jharkhand is comparable and cannot be put into words. In monsoons, rivers in Jharkhand roars with their gushing and sparkling streams. The trees get their new attire of some different and amazing colors.
Flowers get blossomed and fields and forests get whole drenched in water, making the whole Jharkhand a paradise. These more than perfect scenes of Jharkhand will definitely remind you of Wordsworth and his love for nature, as you will feel the same inclination towards the beauty of nature at that very moment in Jharkhand.
REASONS THAT MAKE JHARKHAND A PICTURESQUE LAND
Sparkling and Enchanting Waterfalls
One of the precious gifts that Jharkhand has received is the cascading waterfalls. Ranchi, the state's capital and the heart of tribal habitats, comprises five stunning waterfalls that nobody could resist visiting in Jharkhand. Hundru Falls serves its visitors with a sacred and serene environment that acts as the best rejuvenation for them. This fall is a monsoon delight, and it flows down from the basalt rock ridges. A great competitor of this amazing waterfall on the list is Dassam Falls.
This waterfall, too, has amazing and mesmerizing scenic beauty. Here, nature lovers can get the pure essence of nature just by dipping their feet in its sparkling cool water, surrounded by lush greenery and the fluttering sound of feathers. Next in the competition is Jonha Falls, that are flushed to the brim with its neighbor Sita Falls offers a blissful atmosphere all around. The amazing dance of these spectacular waterfalls at the spectacle of majestic scenic views is just simply spellbinding.
Shining, Spellbinding, and Beholding Saranda Forest
Another amazing part of Jharkhand that makes it a great picturesque destination is its Saranda forests. This enchanting forest sprawls along the Jharkhand-Odisha border and is a prized jewel in Jharkhand. As Saranda means elephant, hence it is named so, as it is home to a large amount elephants. Besides it. There is a sanctuary for endangered flying lizards. It is Asia's largest Sal forest trail that leads to beautiful, picturesque and stunning views of sunset and sunrise.
Especially during the months of the monsoon, the forests surprise everybody with their marvelous beauty. The forest is also known as "The Land of seven hundred hills" and dons a vibrant green hue.
A Hidden Gem of Netarhat
Netarhat is a lesser-known place in Jharkhand and it is a splendid experience to explore this amazing destination in Jharkhand. It is a great place for adventure seekers. These Netarhat falls are about 250 kilometers from Ranchi, in the Latehar district of Jharkhand. It is the highest point in Chotanagpur Plateau and is popularly known as the Queen of Chotanagpur. The beautiful town with undulating roads, spiky and sprinkled pine, and deodar trees is best known for its spectacular sunrise and sunsets that dazzle visitors a lot. Here you can go trekking and camping, enjoying the beautiful views all around.
Water Tourism
In Jharkhand, water tourism is a substantial contributor. Visitors here love to go for a boat ride in the settled water of the magical Maithon Dam on the Barakar river of Dhanbad. Indeed, it is a great pleasure to boat all around the beautiful teeny tiny islands in the lake, including Sabuj deep and Chamoch Deep. Another dam that offers a beautiful view of the local area. It is a perfect place to spot the migratory birds in their full splendor. Even there is a massive fund allocation is there for the development and rejuvenation of lakes and this has made these dams a hub of lively activities.
The Tribal way of life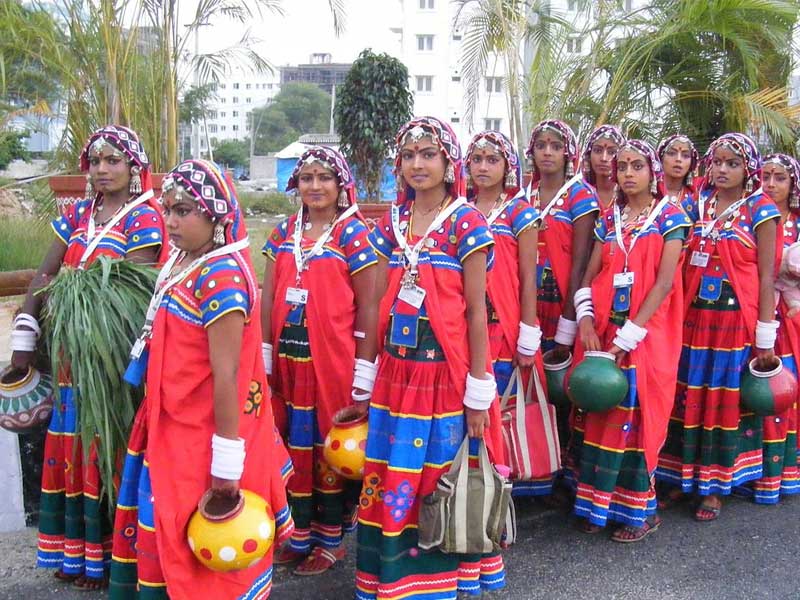 The essence of culture and traditions and their beauty lies in the tribal way of life. Worshipping nature is an intrinsic part of Jharkhand and it makes it stand out from the rest. These customs and traditions are marked by the festivals that are celebrated in the state, especially by the tribal communities. Among such festivals, the most important festival is Karma Puja- worship of Karm Devata, the god of power, youthfulness, and youth.
The festival is celebrated by Baiga, Binjhwari, Majhwar, and Oraon. As per the Hindu calendar, in the month of Bhadrapada on the 11th moon. The festival is marked by the rituals and dances that are the pride of Jharkhand. Jharkhand's culture plays a key role in adding a unique charm to Jharkhand.