Kannur is a scenic city in Kerala's southern state and one of the state's northernmost districts. It was previously known as 'Cannanore,' and some say its name truly refers to Lord Krishna's birthplace, as 'Kannan' in Malayalam refers to the Lord. During the British regime, it was a port town and an export hub. It is also known as the "Crown of Kerala" due to its rich historical legacy and many stories. Kannur is a must-see for its many tourist attractions, including tranquil and picturesque beaches, forts, monuments, churches, temples, museums, and more.
The following is a list of 10 must-see Kannur visiting places for any traveler.
1. Payyambalam Beach 
Payyambalam Beach gives the impression that the world has only just begun! It is a secluded beach with no traces of human harm or decay. It has lovely golden sand that glistens like pearls in the light. It combines bubbly and clear water. It will not surprise you if you spend each evening of your time on this peaceful beach. When you're done sitting in its serene lap, this beach allows you to engage the adventure mode. Go swimming, boating, skiing, parasailing, and other water sports in its tempting currents.
Payyambalam, Kannur, Kerala 670001 is the address.

Hours of operation: 24 hours a day, 7 days a week
2. St. Angelo Fort
St. Angelo Fort, located on the edge of the enthralling Arabian Sea, is more than just a magnificent structure. It's a global heritage site, and it's full of history of fights to conquer it by the Portuguese and Dutch. One of the best things to do in Kannur is to visit this fort. You can enjoy a breathtaking view of the sea, the natural harbor Mopilla Bay, and Dharmadam Island from the fort. Beautiful, well-kept gardens can be found within the fort. The overall atmosphere of the site is quite soothing.
Location: Burnacherry, Kannur, Kerala 670017, near Cannannore Cantonment.

Hours of operation: 8 a.m. to 6 p.m.
3. Parassinikkadavu Snake Park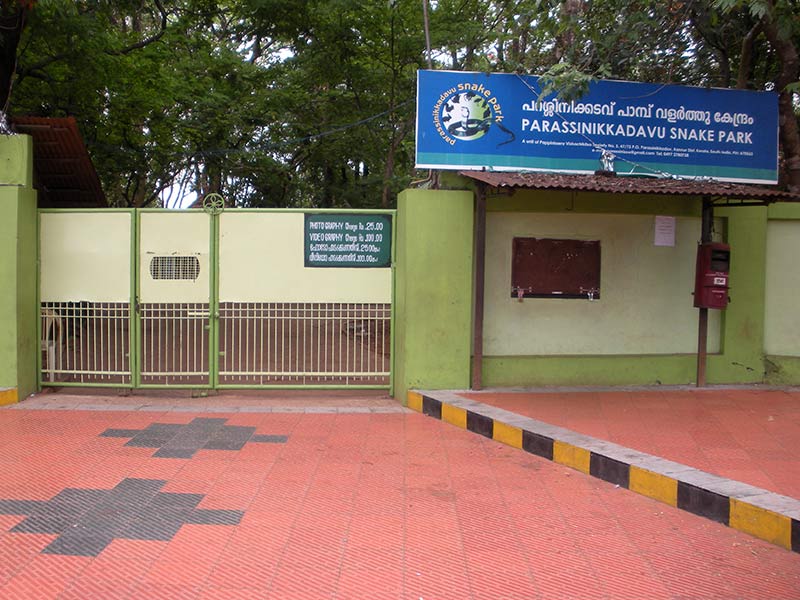 This is a unique and one of the top Kannur tourist attractions. This one-of-a-kind park is home to various snakes, both venomous and non-poisonous, endangered and exotic. You can see them through the glass cases. Other reptiles and birds can also be seen in the park. The park also has a lot of information about the animals and birds that are maintained there. There includes information about their origin, characteristics, and even entertaining facts such as their mood and habits. This is a fantastic site to come with family, especially if you have children.
Location: Parassinikkadavu – Mayyil Rd, Dharmasala, Kerala 670563

Hours of operation: 8 a.m. to 6 p.m
4. Aaralam Wildlife Sanctuary
Abraham Wildlife Sanctuary, one of Kannur's must-see sites, is simply unmissable for nature lovers. This forest is home to exotic bird and animal species that become more distinctly marvelous as you progress deeper into it. If you prefer trekking, you can do it in this area, which has scenery that reaches a height of 1145 meters. It is one of Kerala's top wildlife reserves.
Kannur, Kerala 670674 is the address.

Hours of operation: 8 a.m. to 6 p.m.
5. Kavvayi Island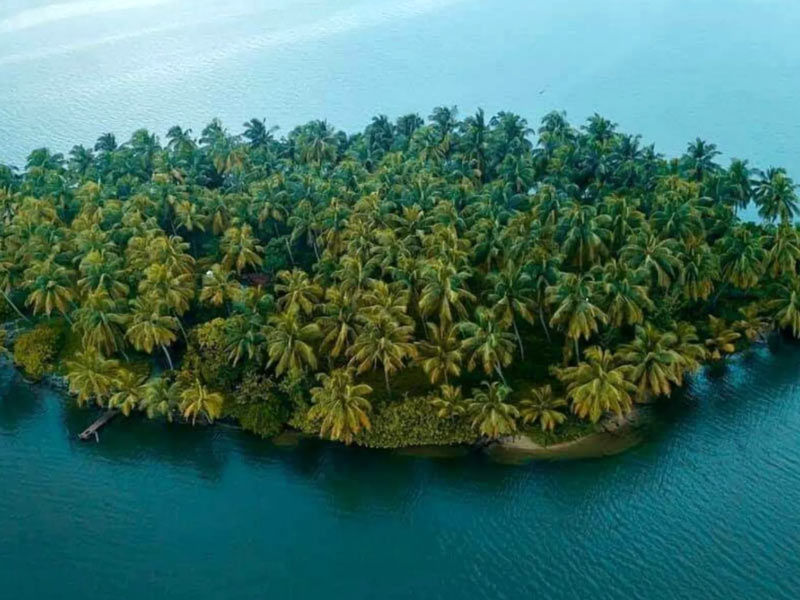 If you're wondering when Kerala's famous backwater lakes will be on the list, look no further! Travel to Kavvayi, a series of tiny islands that compose Kerala's largest backwater island. Kavvayi islands, also known as Kavvayi Kayal, are located in Kannur and Kasaragod districts. Enjoy a blissful trip on a boat on the lovely waterways, with cool winds raising your emotions. Nothing else can be said about it. Simply being on that boat ride and experiencing the bliss for yourself is all that is required.
Kannur, Kerala is the location.
6. Sundareswara Temple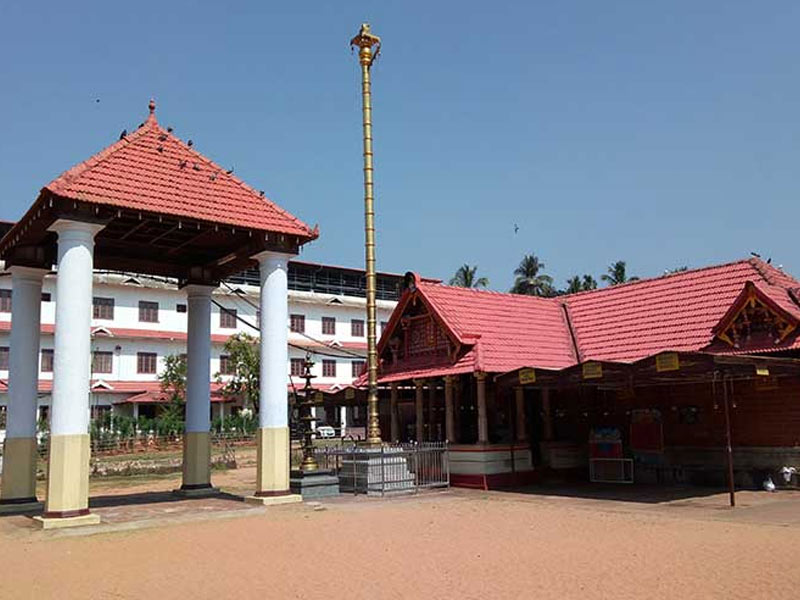 Sundareswara Temple, one of Kannur's two notable temples, is a popular tourist destination. The temple was consecrated by Sree Narayana Guru Devan, who began a spiritual revolution by demanding that backward people be allowed to enter the Kannur temple. The temple also hosts an eight-day annual festival, which is well worth attending. A big parade is held.
Talap, Kannur, Kerala 670002

Timings: 5:00 AM – 12:00 PM & 5:30 PM – 8:00 PM
7. Arakkal Museum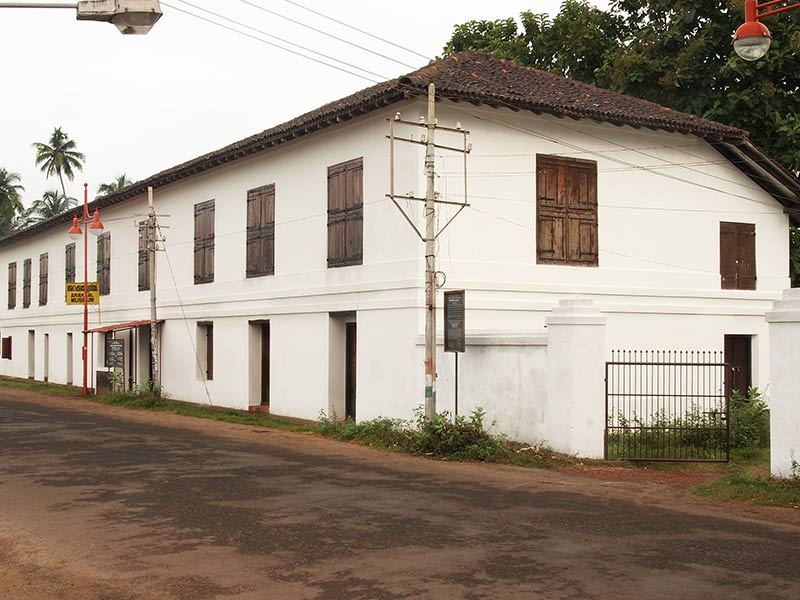 The Arakkal Museum is dedicated to Kerala's sole Muslim royal dynasty, the Arakkal Ali Rajas. The museum is housed within the Durbar Hall of the palace, where the royal family lived and held gatherings with kings and nobles. Discover their culture and lives through the museum's furniture, paintings, weapons, and other exhibits. Even if you are not a history buff, this is a must-see in Kannur due to the palace. It exudes a majestic grandeur and elegance that transports you to another era. The palace never fails to leave visitors speechless.
Ayikkara Government Hospital Road, Ayikkara, near District Hospital, Kannur, Kerala 670013
8. Mridanga Saileswari Temple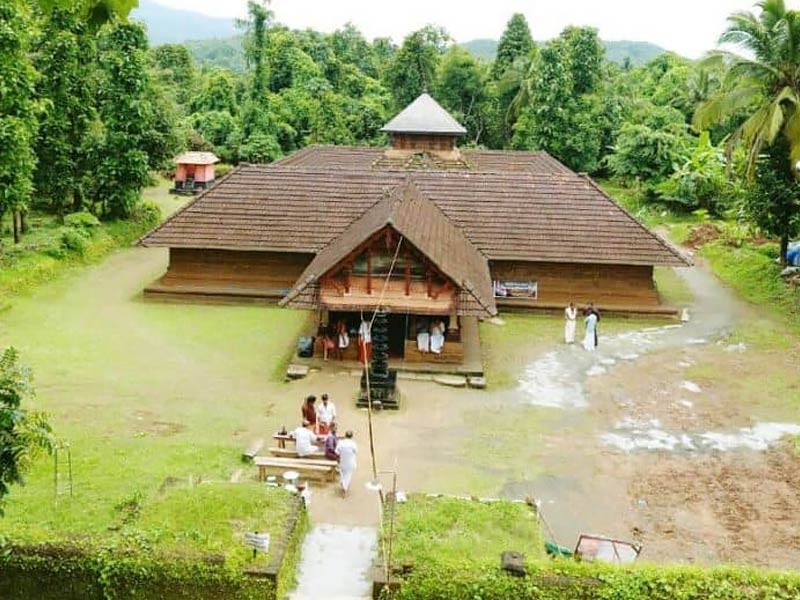 Mridanga Saileswari Temple is a well-known Hindu temple and one of Kannur's most popular tourist attractions. It is dedicated to Goddess Durga and is one of the 108 Durga temples in Kerala. The deity is thought to have been founded by Lord Vishnu's sixth avatar. Pilgrims flock here all year, but notably during the Navratri and Pooram Mahotasavam celebrations.
Muzhakkunnu, Kerala 670703 Mridanga Shaileswary Temple Rd

5 a.m. to 12.30 p.m. and 5 p.m. to 8 p.m.
9. Dharamadam Island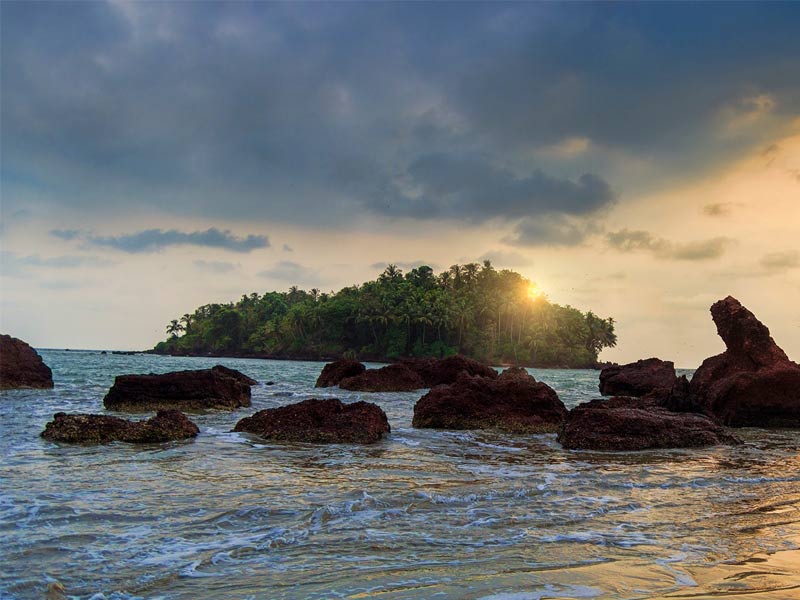 This is a pristine location in Kannur. If you're searching for some peace and quiet away from the hustle and bustle of the city, Dharmadam Island is a must-see. In fact, if you come to Kannur for a vacation from your busy life, you might spend the entire day lazing around the island. The Arabia Sea and three rivers encircle the island. Enjoy the view of the confluence of the Anjarakandy and Thalassery rivers, the big coconut trees and plants bordering the beach, and the pleasant and pleasing atmosphere of the place.
Thalassery is located in the Kannur District of Kerala.
10. Meenkunnu Beach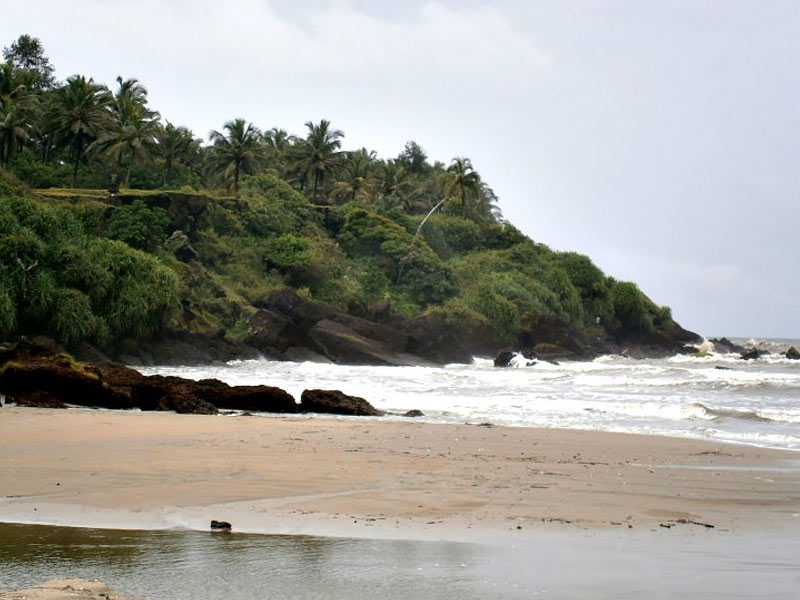 Meenkunnu Beach is one of Kannur's most stunning attractions. Apart from being a fishing area, it exudes laid-back vibes and is ideal for unwinding. The beach is defined by a sandy crescent surrounded by rocks, cliffs, and tree-covered rocks. When the tides are low, one can go swimming on the beach. The tranquility of the beach is ideal for some introspection. The spicy snacks from the beach shacks were also available.
Kannur, Kerala is the location.

Hours of operation: 24 hours a day, 7 days a week