The massive US chip manufacturer and Tata Projects have an agreement in place for the phased building of the factory. US chipmaker Micron staged a groundbreaking ceremony on September 23 at the Sanand industrial district of Gujarat to kick off the construction of the first phase of a $2.75 billion semiconductor testing and packaging plant. Phase 1 will be operational by late 2024
In addition, Micron and Tata Projects inked a deal for the construction of the factory, and Ashwini Vaishnaw, the Union Minister for Railways, Electronics, and Information Technology, announced plans for a "world-class" train to run between Ahmedabad and Sanand, the financial heart of the western state.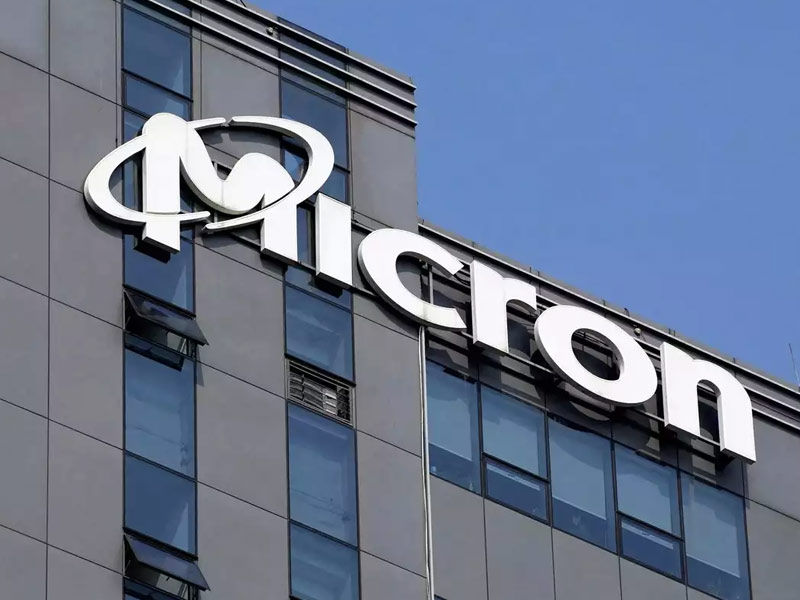 This packaging facility is evidence of Prime Minister Narendra Modi's promise to Indian youth that the country will develop into a major global semiconductor powerhouse, the minister added.
The contract was inked by Modi and Micron on June 22 while he was in the US. "Within 90 days, we are performing Bhoomi puja today. This is the speed of a double-engine sarkar," Vaishnaw continued, alluding to the coordination of the BJP governments at the federal and state levels.
Bhupendra Patel, the chief minister of Gujarat, was also praised by Vaishnaw for hastening the plant's clearance of several permits.
According to a business statement, the plant would cost $825 million (about Rs 6,760 crore) in total, with Micron covering the remainder in two installments.
A staged approach to construction will be used. Phase 1 will be completed by the end of 2024 and will feature 500,000 square feet of cleanroom area.
In the 18 months after the PM's introduction of the semiconductor vision and the anticipated investment of Rs 76,000 crore to catalyze and develop India's Semicon ecosystem, a lot of progress has been made, according to Rajeev Chandrasekhar, the state minister for electronics and information technology.
This is a significant turning point in India's development as a semiconductor nation, according to Chandrasekhar.
Gujarat's manufacturing infrastructure, friendly business climate, and established talent pipeline in the SANAND Industrial Park (Gujarat Industrial Development Corporation, GIDC), according to Micron, were key factors in the state's selection.
According to the plan, Gujarat will provide Micron with incentives of 20% of the project cost and 50% fiscal support from the Centre.