Nikyatu Jusu's debut movie follows a Senegalese lady who works as a nanny for an affluent New York couple and is troubled by terrifying visions.
In American movies, the misery of the immigrant experience is often depicted extremely literally — realistic, shaky camera movements; harsh, muted colors; sad, fatigued individuals with their eyes wide, speaking only sparingly as they suffer all the punishment capitalism has to give.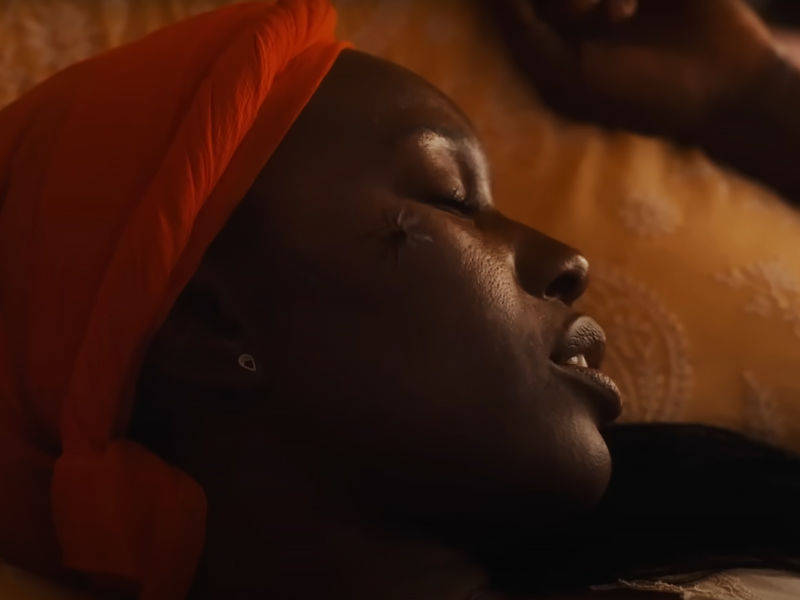 The directors who tell these stories frequently are so from a point of detachment, able to recognize their victims' agony while missing the various levels of their humanity.
And every now and then, viewers are treated to something that not only reflects the immigrant experience but also gives us a prism through which to (at least partially) appreciate the emotional complexities of physically residing in one place while having one's heart in another. Leaving your hometown is a series of minor deaths that add up to a sense of loss for the life you may have had if you stayed. Nanny, Nikyatu Jusu's debut feature, is about living with grief in the hopes that a new life would lead to recovery.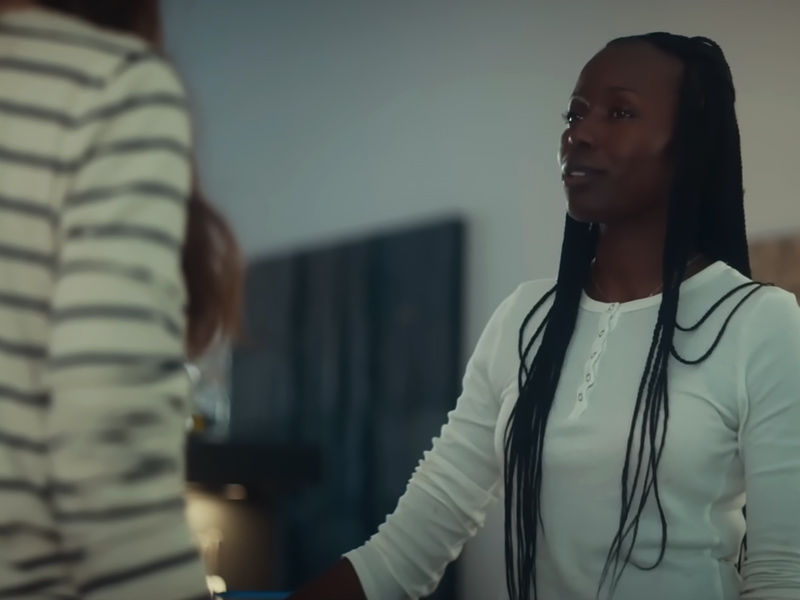 The plot follows Aisha (Anna Diop), a Senegalese nanny for Rose (Rose Decker), the daughter of a rich white New York couple who is having marital problems. Amy (Michelle Monaghan) is the stereotypical upper-crust working mom whose worry and lack of control make it difficult for Aisha to perform her job. When Rose refuses to eat the bland, hermetically packed healthy food her mother has left for her, Aisha begins sneakily feeding her jollof rice, knowing Amy would never allow it. Though her husband Adam (Morgan Spector) is there, Amy is the one who makes the decisions, requiring Aisha's time and emotional support at all times.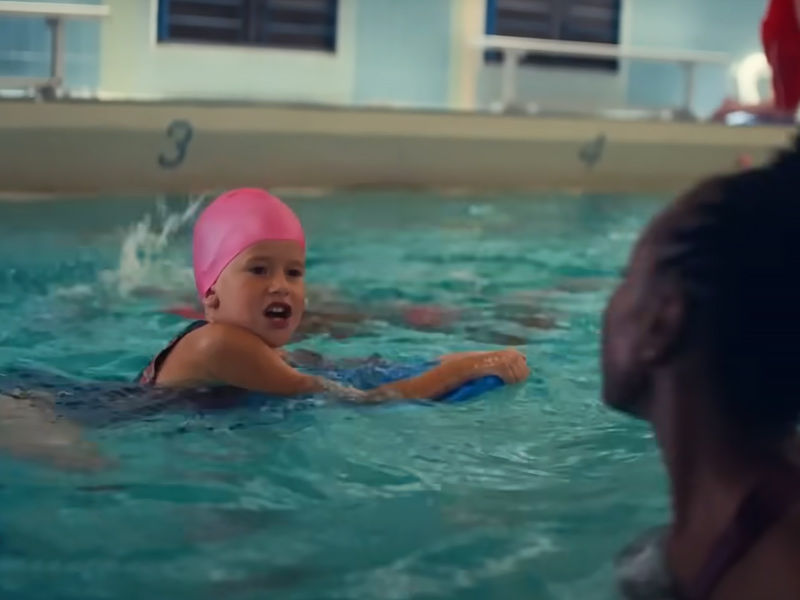 Adam lives up to her disgust, usually vanishing and only expressing interest in Rose when given the chance to flirt with Aisha. Amy is exhausted from her job and fed up with Adam, and she can't even pay Aisha on time.
Early in the film, it appears that Aisha's connection with the white couple will be the center, but Jusu depicts them as intruders in Aisha's life, diverting her from her own wants and desires. Aisha has to be paid on time, not just for rent, but also to save money for her small son Lamine's entrance into the nation. Meanwhile, he is living with her family, with just phone conversations and video chats bridging the continents. She's a mother with a purpose, and her employment as a nanny is only a means to an end.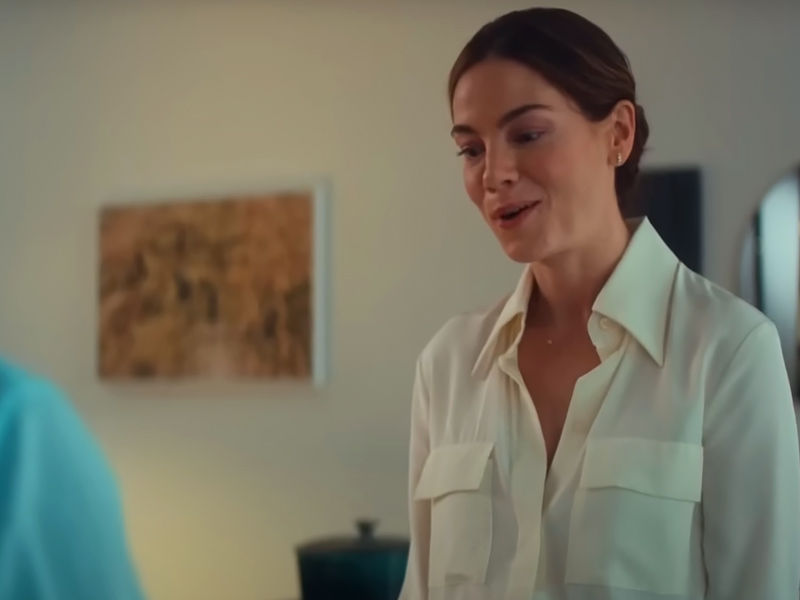 It's pleasant to watch Aisha continually set boundaries between herself and the disturbed marriage, refusing to succumb to their fake trappings. Even in the middle of her own personal upheaval, she can see their sorrow and the emptiness of their marriage. She simply wants what she has – her kid, whom she considers her "best effort."
Nanny is a film dripping in aquatic imagery that travels freely across living and dream realms, favoring deep blue-tinged darkness. It's the type of film that makes the audience lose track of time, fascinated by the beauty and sorrow of each shot. Suicide By Sunlight, Jusu's debut short film, is a quietly beautiful story of a poor Black woman seeking to reclaim custody of her children while concealing a horrific secret. Nanny expands on maternal themes, concentrating on the agony of being away from your kid while caring for another. Aisha's identity as a mother and relationship with her kid begins to fade as she spends more time with her white bosses and their daughter.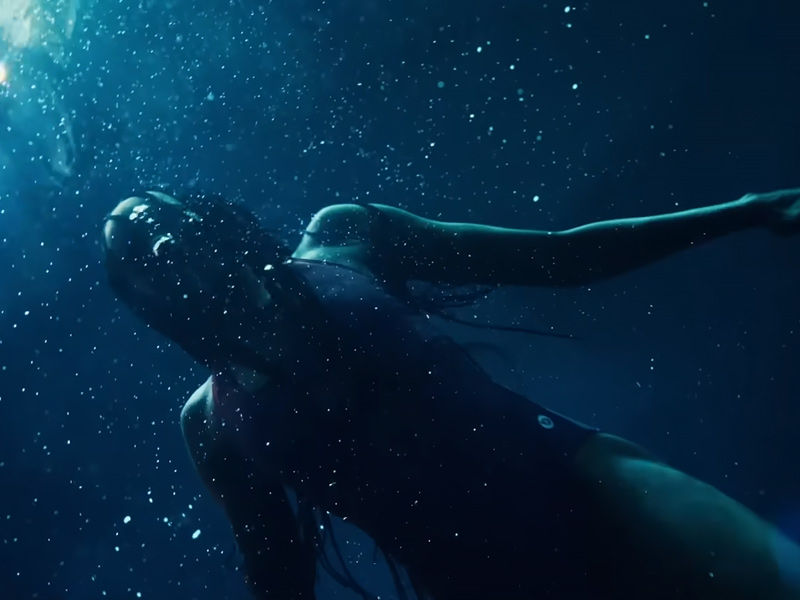 Aisha struggles to stay anchored in her culture and take strides toward the life she desires with the help of fellow West African immigrants and a new love Malik (Sinqua Walls). Walls, who plays Malik, is nice and easygoing, and we see Aisha relaxing and enjoying her stay in the city. Diop and Walls have great chemistry, but the most powerful relationship in the picture is between her and veteran actor Leslie Uggams, who plays Malik's grandma Kathleen. Kathleen utilizes her spiritual sense to assist Aisha to comprehend what her visions mean as they disturb both her sleep and waking hours.
Two West African mythical figures, the trickster Anansi and the water spirit Mami Wata, take control of her thoughts, gradually undermining her sanity. Aisha begins to see spiders – Anansi's most common appearance — with her mind playing games on her, distorting portions of her reality. Mami Wata takes a more direct approach, pulling Aisha underwater and making her feel as though she's drowning.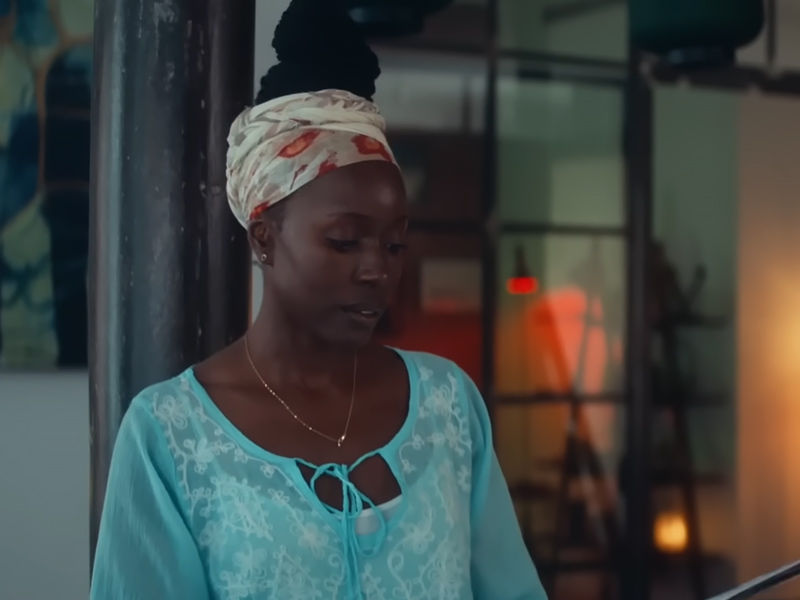 Despite the ferocity of their techniques, Kathleen claims that they are only attempting to convey a message – a message that will almost certainly have a disastrous impact on the young mother's life.
Jusu creates a meditative, thematically complex drama in Nanny that expertly addresses the emotional and spiritual consequences of leaving your birthplace for an unknown future in an unfamiliar land. Diop plays Aisha, a devoted mother with quiet strength, an imposing presence, and an unwavering attachment to Senegal and the circumstances that shaped her. Jusu provides a fitting display of Diop's abilities as a leading lady, and it's a beautiful match of director and performer.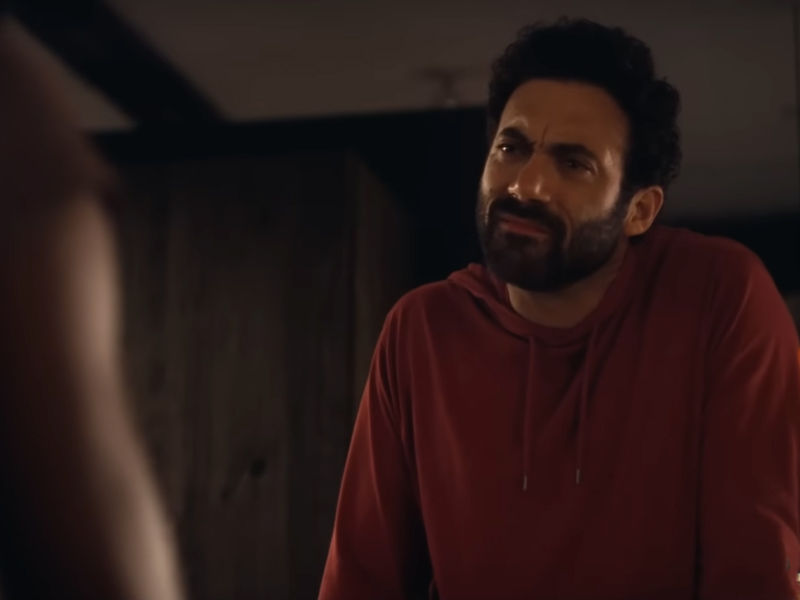 The film's expert use of folklore is a breath of fresh air in a horror environment that is frequently uninterested in the African diaspora. Mami Wata is a particularly stunning picture, royal, seductive, and frightening all at the same time. Nanny is a narrative about the supernatural power of cultural connection and how it may help you find your path when you've lost your way.