Alfredo James Pacino was born on 25th April 1940 in New York City, U.S.A. Rose (née Gerardi) and Sal Pacino are Italian-American parents. They divorced when he was a child. His mother relocated them to his grandparents' South Bronx home. Pacino frequently found himself mimicking the plots and voices of characters he had seen in movies. He found a haven in school plays when he was bored and unmotivated in school, and his enthusiasm soon bloomed into a full-time career.
Starting out on stage, he struggled with melancholy and hardship, sometimes having to borrow bus fare to get to auditions. In 1966, he was accepted into the famed Performers Studio, where he studied under Lee Strasberg, the inventor of the Method Approach, which would become the trademark of many 1970s-era actors.
Al Pacino has had a long and successful career spanning 53 years. A career that has given the world limitless enjoyment while also irreversibly shaping the landscape of modern cinema. 
The following are the 10 best Al Pacino movies of all time.
1. The Godfather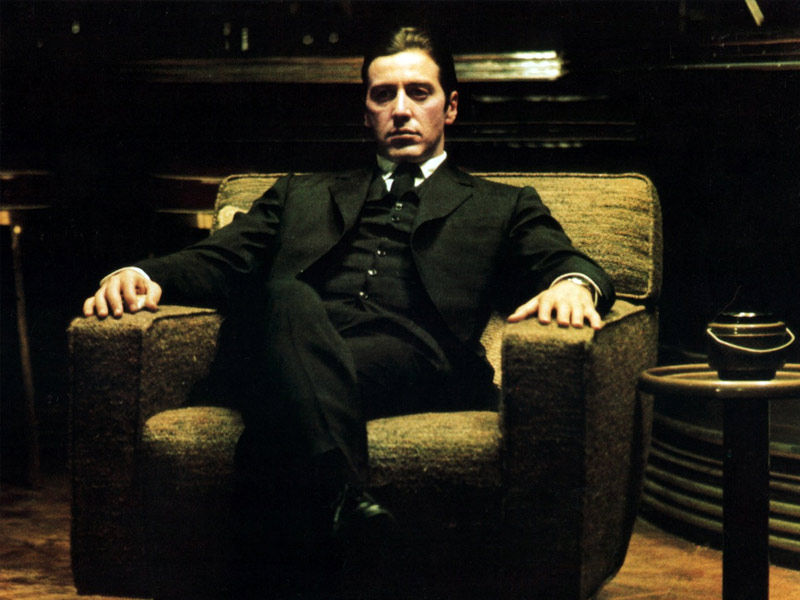 The original Godfather was a major achievement in cinematic history. Many have sought to reproduce it afterward, but none have come close. It launched Pacino's career and is another absolutely outstanding performance. But – The Godfather, Part II is when he truly got to show off that nuanced darkness I've been mentioning in previous posts.
It's not the initial swerve away from conventional morality that captivates audiences – it's this. The violent slide, the sacrifice of the previous self, and the depiction of greater loss Witnessing how far a man may fall from grace… It established Pacino's career and features yet another amazing performance from him. 
2. Heat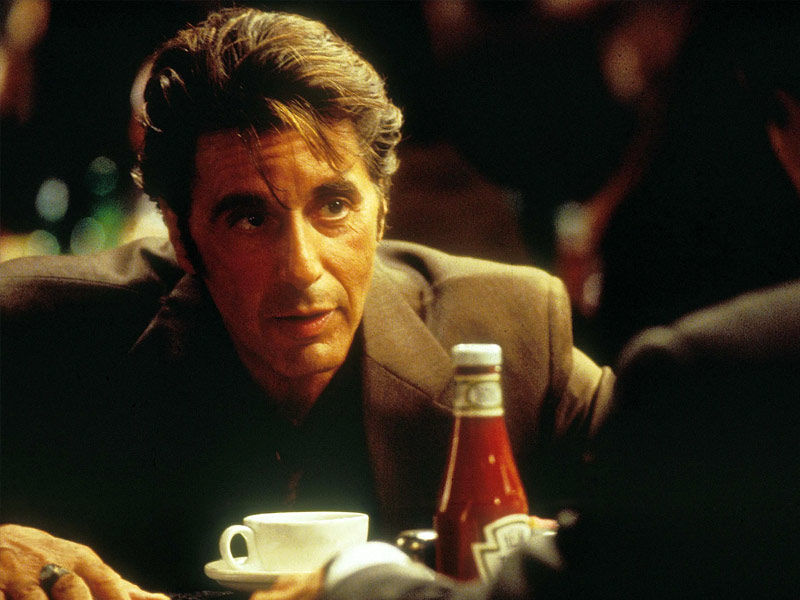 In Heat, Pacino plays the iconic Pacino persona, Lt. Vincent Hanna. In other words, a portrayal that precisely captures the broad strokes of his professional accomplishment.
Everyone seems to think it's because he plays evil men with a redeemable quality… but it's actually the opposite. A good individual with a strong, even overwhelming element of darkness within them. That is where his best work shines through. And Heat is conclusive proof.
His characters grasp the so-called line, recognizes that his existence is but one side of the same coin, and fully embrace this while promoting consequentialism. Apply it to any of his characters, and you'll begin to see the arcs more clearly, and perhaps even appreciate the films themselves a bit more.
3. SERPICO (2013)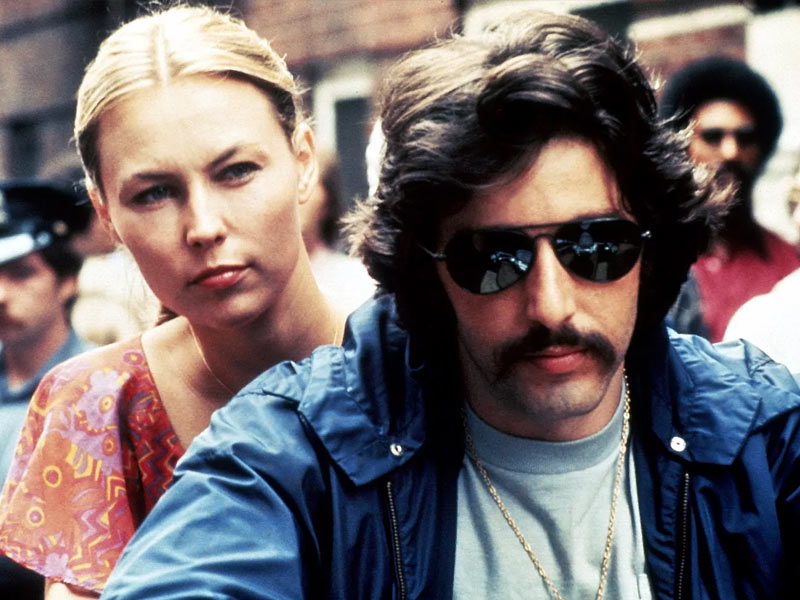 In the 1970s, the concept of the one honest man up against the rigged system was almost its own genre, and no film better embodied that idea than Sidney Lumet's "Serpico." It is based on a true tale and stars Pacino as Frank Serpico, a New York City detective. He blows the whistle on the force's pervasive corruption only to have his fellow cops turn against him. "Serpico" is that rare audience pleaser with a razor-sharp edge, filled with the kind of gritty, street-smart naturalism that pervaded Lumet's best work. Pacino won the Golden Globe for Best Actor in a Motion Picture Drama for his nuanced portrayal but lost the Oscar to Jack Lemmon ("Save the Tiger").
4. The Insider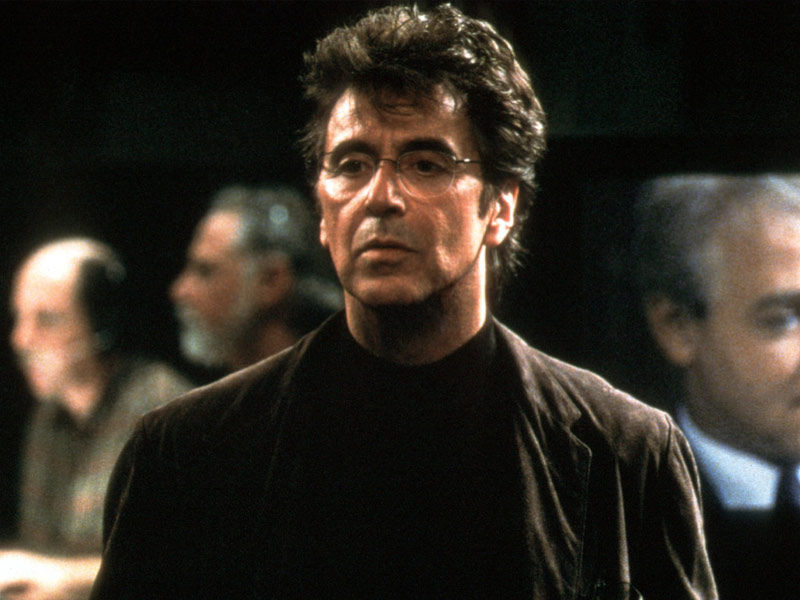 Pacino returned with "Heat" director Michael Mann for this gripping drama about how media exposed Big Tobacco's health concerns. He plays Lowell Bergman, a producer for "60 Minutes" who is battling CBS to discuss with former Brown & Williamson research chemist Jeffrey Wigand (Russell Crowe), who discloses the addictive personality of cigarettes. As famed journalist Mike Wallace, who conducted the interview with Wigand, Christopher Plummer provides a memorable supporting performance.
Pacino is remarkably understated as Bergman, a conscientious man who fights for free press rights. "The Insider" remains a thought-provoking assessment of journalistic integrity in the age of fake news. Despite being nominated for Best Actor, both Pacino and Plummer were passed over at the Oscars. In reality, the picture lost all seven of its nominations, including Best Picture (which went to "American Beauty").
5. Insomnia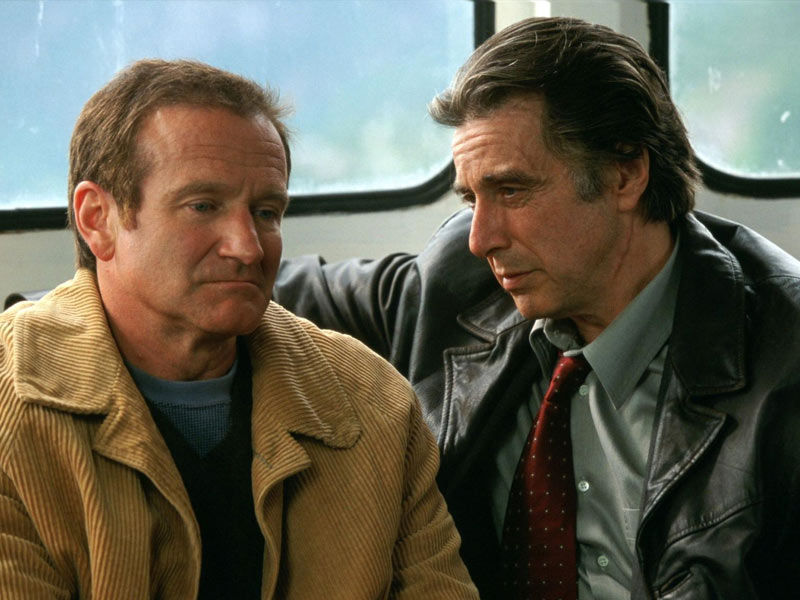 Putting Al Pacino in a film with Robin Williams could be a formula for epic scenery-chewing. Yet, Christopher Nolan manages to elicit understated performances from the often-bombastic thespians. The film, a remake of a 1997 Norwegian thriller, follows Will Dormer (Pacino), a Los Angeles homicide detective assigned to a northern Alaskan village to investigate the murder of a local adolescent girl.
Dormer, distraught over an upcoming Internal Affairs inquiry and unable to sleep due to the never-ending sun, becomes further enchanted with the girl's killer (Williams), a hyper-intelligent, insane crime novelist. "Insomnia" is a rare remake that does not attempt to imitate the original.
6. Scent of Woman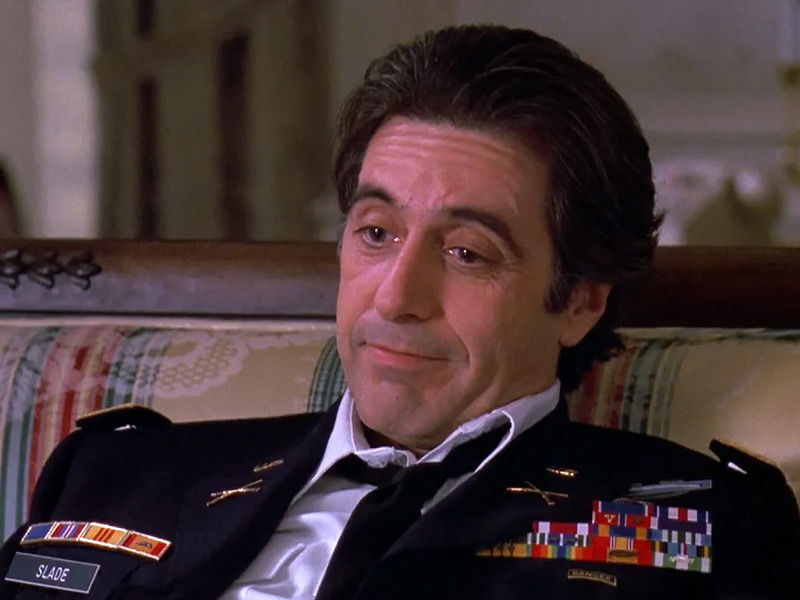 After seven unsuccessful bids, he finally won an Oscar for Martin Brest's touching character study. He portrays Lt. Col. Frank Slade, a former Army officer who had to resign after being blinded in an accident. Alone, intoxicated, and bitter, he hires a prep school student (Chris O'Donnell) as an assistant and whisks him away to New York for Thanksgiving, where both will learn important life lessons.
Though the 156-minute duration might have used some trimming, He is enthralling as a severely broken character who rises to the occasion in a thrilling finish. Pacino had a wonderful year in 1992: in addition to his Oscar triumph, he was nominated for Best Supporting Actor Glengarry Glen Ross Movie.
7. Glengarry Glen Ross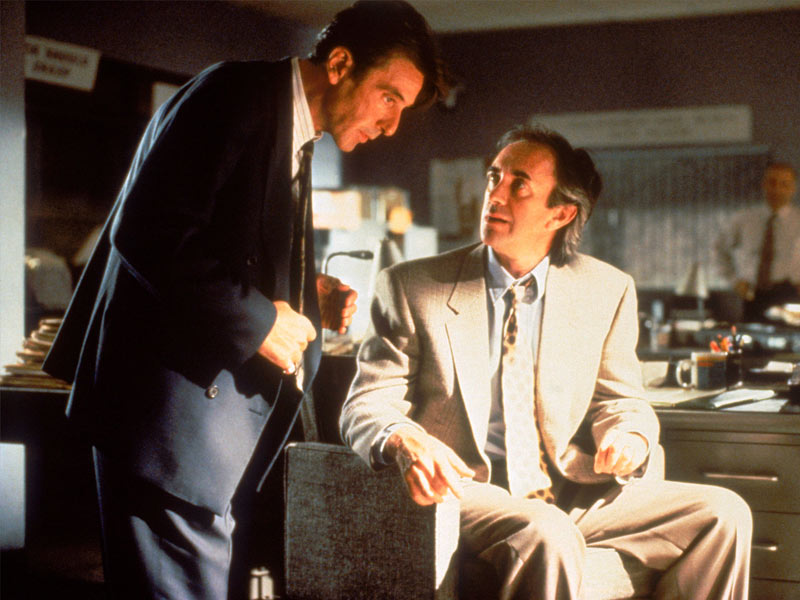 Glengarry Glen Ross is most likely best described as the film that inspired a thousand audition monologues. There are so many outstanding performances in James Foley's big-screen adaptation of David Mamet's Pulitzer Prize-winning play about real estate salesmen that it's virtually impossible to pick a favorite. Pacino is nominated for an Oscar for his performance as Ricky Roma, the office's top "closer."
Then there's Jack Lemmon as Shelley "The Machine" Levene, a once-successful salesman on the verge of quitting. And don't forget Alec Baldwin as Blake, the corporate motivator assigned to light a fire under the employees' arses with the fear of termination.
8. Donnie Brasco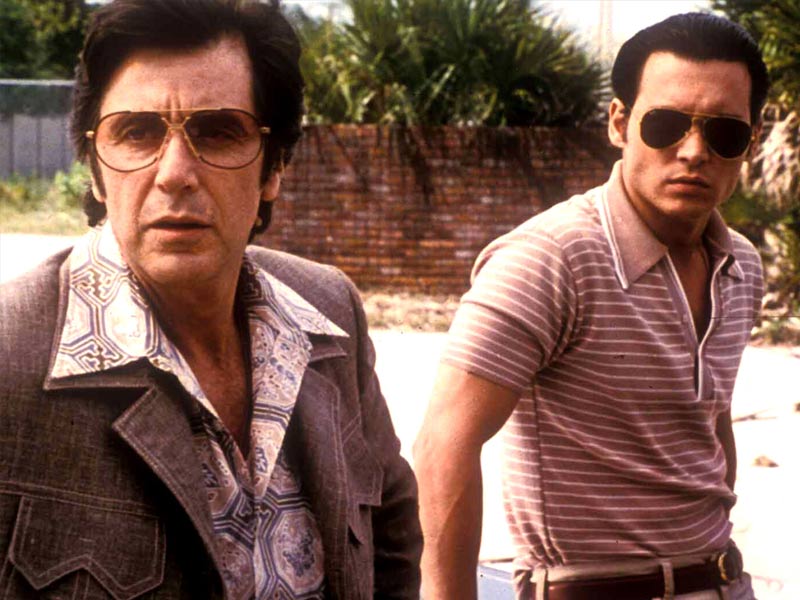 Pacino's name is so closely associated with Mafia movies that it's difficult to imagine him in anything else. He offers one of his most moving performances as Lefty Ruggiero, an older hitman who becomes a mentor to a young jewel thief named Donnie Brasco in Mike Newell's "Donnie Brasco" (Johnny Depp). The only problem is that Brasco is actually Joseph D. Pistone, an FBI agent assigned to infiltrate the Mafia. Lefty, who is dying of cancer and alienated from his drug-addicted son, takes Donnie under his wing, making the inevitable betrayal all the more painful.
9. The Panic in Needle park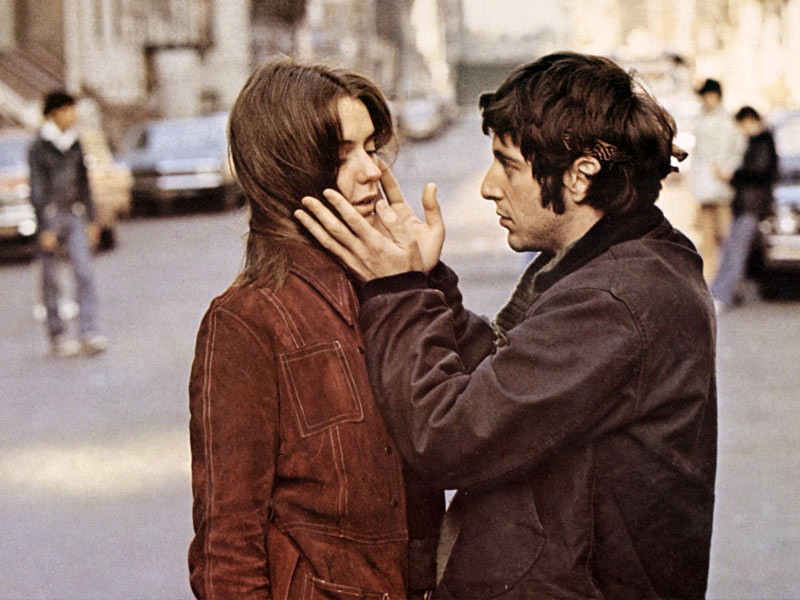 Jerry Schatzberg's gripping thriller about the dangers of cocaine addiction catapulted Pacino to stardom. He portrays Bobby, a heroin user, and hustler who spends his days in "Needle Park," a junkie hangout. He meets Helen (Kitty Winn). The two embark on a delicate affair that quickly spins out of control after getting her addicted to narcotics. Almost 50 years later, "The Panic in Needle Park" remains a striking analysis of how our demons can occasionally triumph over us. At the Cannes Film Festival, Winn was named Best Actress.
10. Dick Tracy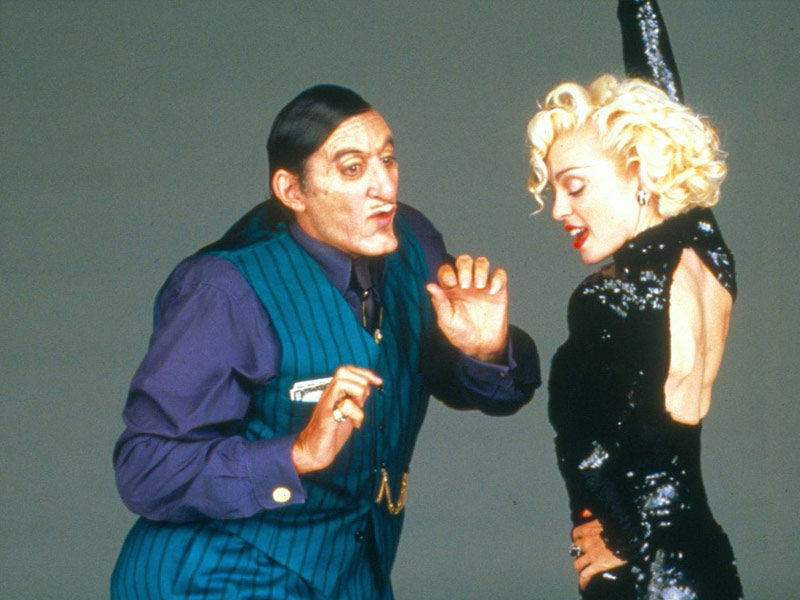 Before the weekly comic book movie, the concept of "Dick Tracy" was fairly innovative. Chester Gould's animated universe's vivid colors and deep shadows are captured in Warren Beatty's big-screen adaptation of the popular cartoon strip about a yellow trenchcoat-wearing detective (Beatty) hunting down an array of weird bad guys. Pacino received a Best Supporting Actor nod for his role as Big Boy Caprice, the mafia lord.
The latter complicates Tracy's life, while Madonna provides one of her best onscreen performances as Breathless Malone, a nightclub singer with eyes on our hero. The film received three Academy Award nominations: Best Art Direction, Best Makeup, and Best Song ("Sooner or Later (I Always Get My Man)").