Tom Hardy is also known as Edward Thomas Hardy. He was born on 15th September 1977 in Hammersmith, London, England. He is a writer, producer, and actor from England. He made his cinematic debut in Ridley Scott's Black Hawk Down after studying acting at the Drama Centre London (2001). He has now been nominated for an Academy Award for Best Supporting Actor, two Critics' Choice Movie Awards, and two BAFTA Awards, with the 2011 BAFTA Rising Star Award being his first.
Tom Hardy is one of today's best and most popular performers. He's collaborated with fantastic filmmakers like Ridley Scott, Guy Ritchie, Christopher Nolan, Alejandro González Iárritu and, George Miller — everyone wants a piece of Hardy.
Here are the best Tom Hardy Movies you can binge and enjoy
1. Mad Max: Fury Road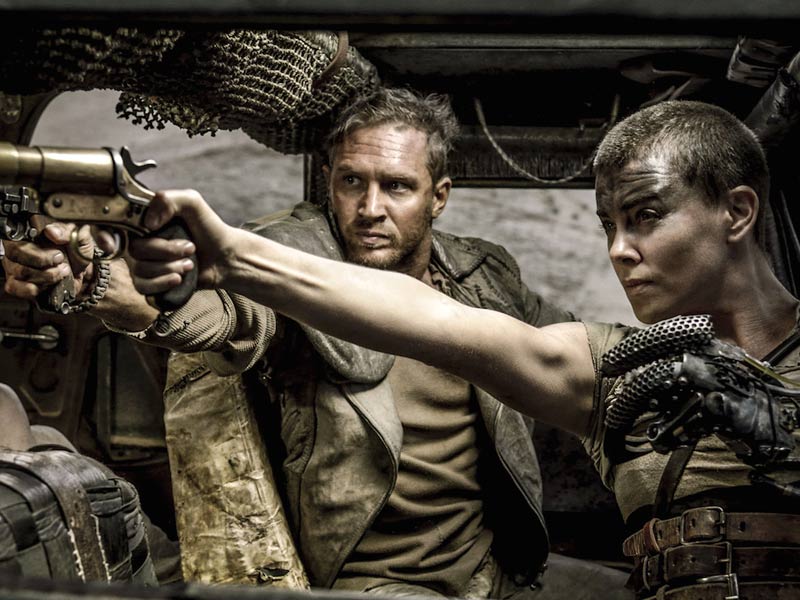 Tom hardy Dialogues: Max is my name. My world is made of fire and blood. In Mad Max: Fury Road, Tom Hardy's introductory voiceover narration is the only time he speaks. Because director George Miller wanted to present the story visually, he only has a few phrases.
Miller's goal with each film is to make it internationally understandable so that audiences in non-English-speaking nations don't have to rely on subtitles to comprehend what's going on. Every shot of Fury Road is so densely filled with detail that he clearly succeeded. He also used many actual effects and very little CGI to give the film a more visceral sense.
2. Dunkirk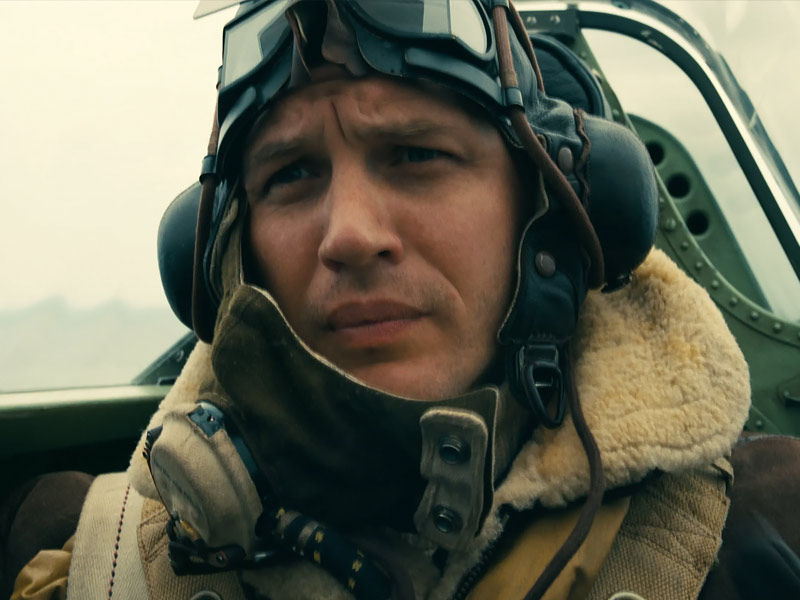 When Christopher Nolan was determined to direct his own World War II epic, he chose a unique story. The evacuation of Dunkirk did not involve American soldiers, and it was a defeat for the Allies. This type of scenario isn't often seen in Hollywood. But the best thing about the film is that it always honors the warriors.
Finally, as the men return from Dunkirk, fearing that they will be shunned for failing their objective, they discover that the people appreciate and cheer for them simply for going out there and trying. Tom Hardy stars as a pilot whose plane is shot down.
3. Locke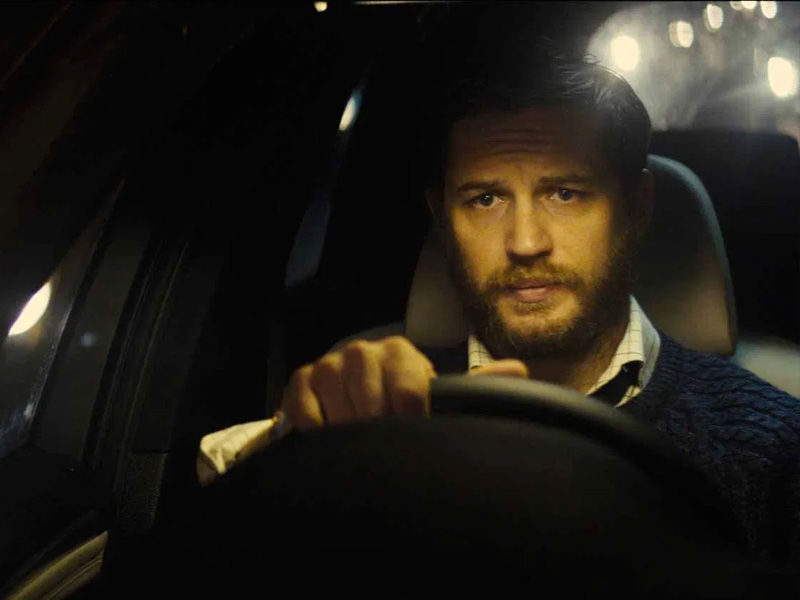 It is hard to search about a single character in a film with only one character unless the story and score are fascinating, the editing is great, and, most significantly, the acting performance is strong. This is the type of film that allows the audience to get a voyeuristic glimpse into someone's life. Locke, which is set inside the car of Ivan Locke (Tom Hardy), a construction foreman and site manager, focuses on the main character's life, motivations, and inner conflict as he drives. These are conveyed to us in a series of telephonic conversations that propel the picture ahead.
We comprehend Locke's character through these, and while not knowing the other side of the coin, we empathize with him. This is only feasible because Tom Hardy skillfully overcomes the audience's voyeuristic intentions and makes them care about his character. Tom Hardy handles this part to perfection, from an exhausted sigh to aggravation and inner conflict as he battles to find the words to inform his wife of his infidelity.
4. The Drop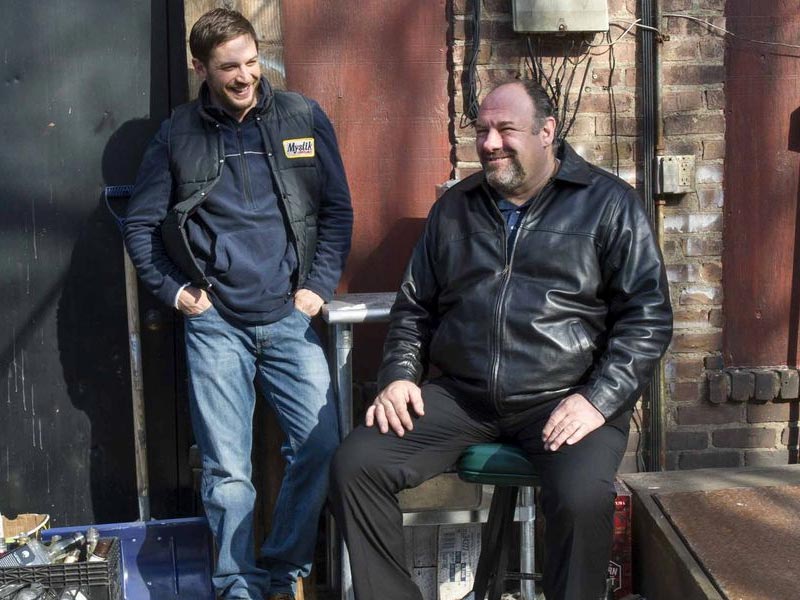 The Drop, Michail R. Roskam's murder thriller, came and went without much fanfare in 2014. Still, it was praised by critics, so hopefully, it will find an audience in the future.
It was adapted by Lehane himself from the Dennis Lehane short story "Animal Rescue." (Because Lehane is one of today's sharpest thriller authors, this was a wise choice.) Tom Hardy co-stars with Noomi Rapace and The Sopranos' James Gandolfini in this dark tale of a botched robbery. It's essentially a study of a community, as the robbery investigation brings out the worst in everyone.
5. The Dark Knight Rises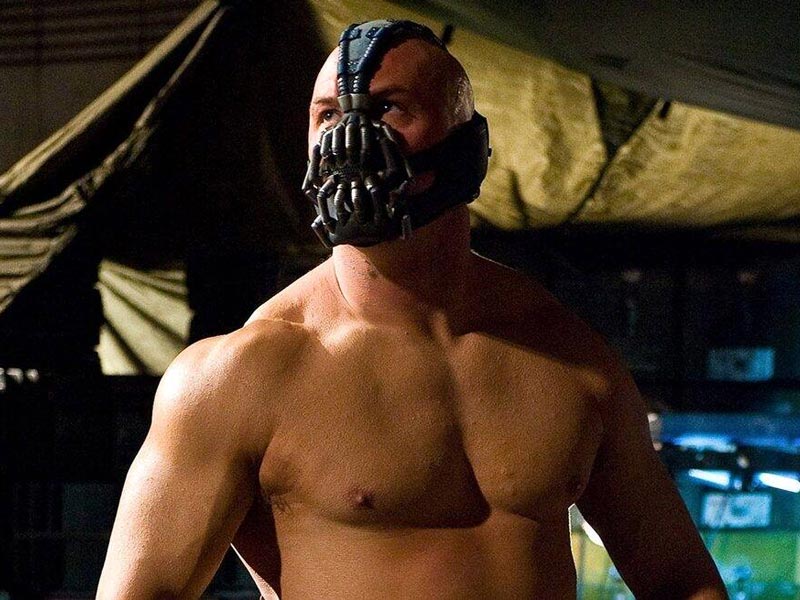 When Christopher Nolan hired Tom Hardy as the main villain, Bane, in The Dark Knight Rises, he set him up for a nearly impossible task. Its predecessor, The Dark Knight, was hailed as one of the finest films ever made, including Heath Ledger's Joker's greatest villains of all time.
Hardy had to follow up on Ledger's Oscar-winning performance after he died. The Dark Knight Rises appeared to have little chance of satisfying fans, but it did. Bane may not be as well-known as the Joker, but Hardy's portrayal of him is perhaps just as memorable.
5. The Inception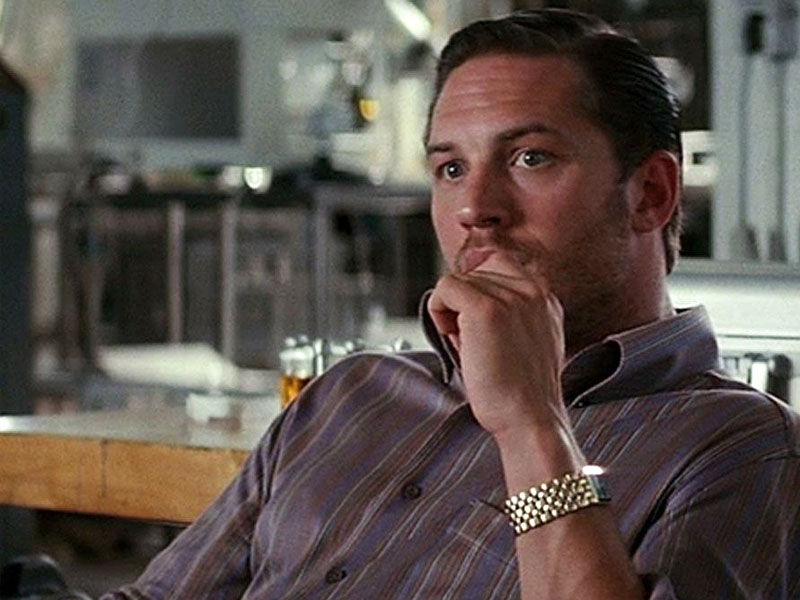 Christopher Nolan took a break from hurting every other director's chances of ever making a solid Batman movie again to lead this sci-fi thriller about penetrating dreams with his great Dark Knight trilogy. Although Nolan originally intended to direct a horror picture based on the premise of entering people's dreams, he ended up penning it as a heist film.
Instead of taking a jewel or the contents of a bank vault, the crew – lead by Leonardo DiCaprio as Cobb – plans to take an idea from Cillian Murphy's dreaming mind. Cobb's cynical colleague Eames, played by Tom Hardy, specializes in identity theft.
6. The Warrior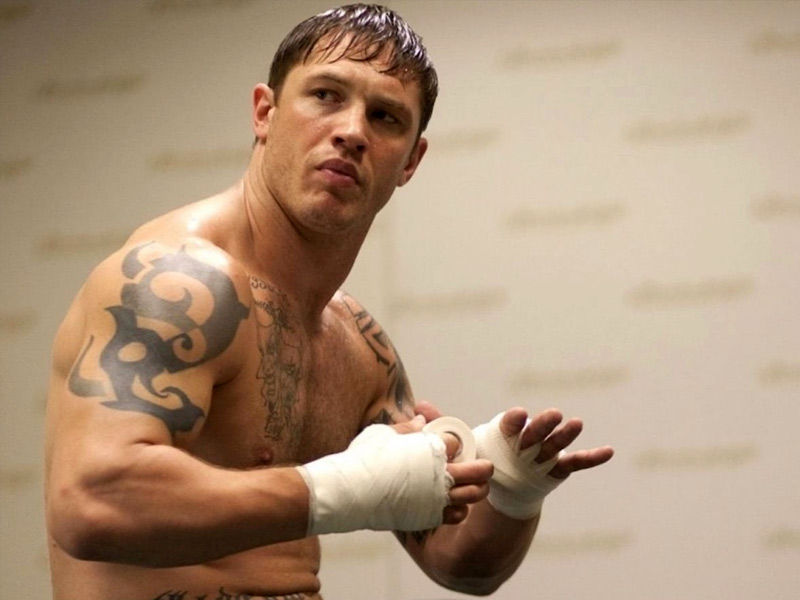 It's been difficult for sports movies to stand out since Rocky established a tight formula for the genre. However, Gavin O'Connor's 2011 mixed martial arts drama Warrior did precisely that.
As they practice for an M.M.A. championship, Tom Hardy and Joel Edgerton play two estranged brothers who come to terms with their own lives and their connection with each other. As their father, Nick Nolte delivers an Oscar-nominated performance. Warrior wasn't a major box office hit when it initially came out. Still, it's a highly touching narrative with an emotionally rewarding climax.
7.Tinker Tailor Soldier Spy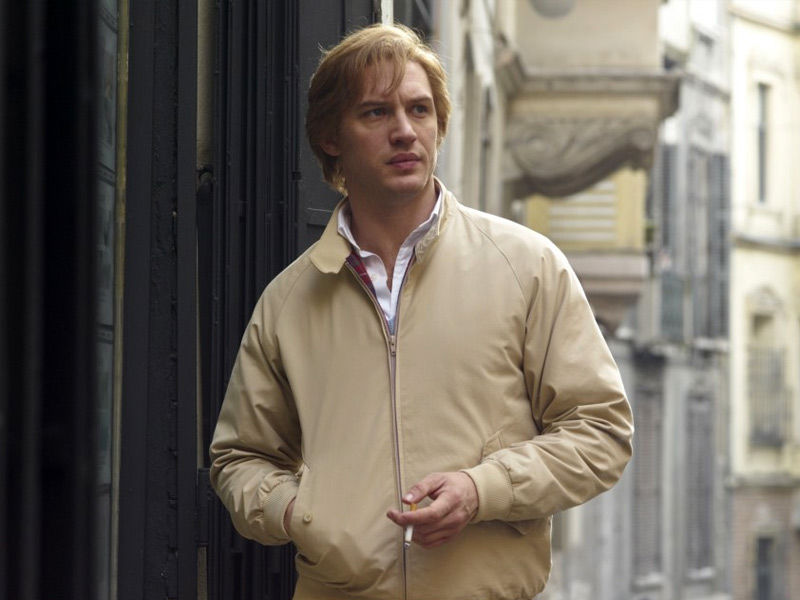 Tinker Tailor Soldier Spy, a 2011 film version of probably the densest of John le Carré's dense spy novels, included almost every notable British actor, including Gary Oldman, Benedict Cumberbatch, Mark Strong, Colin Firth, John Hurt, Toby Jones, Ciarán Hinds, and many more.
As Ricki Tarr, Tom Hardy plays an important role in the plot. Because the Cold War was an atmospheric fight of wits, an ideological war with no defining visual look – it is nevertheless an essential part of twentieth-century history, and Tinker Tailor Soldier Spy brings attention to it.
8. Layer Cake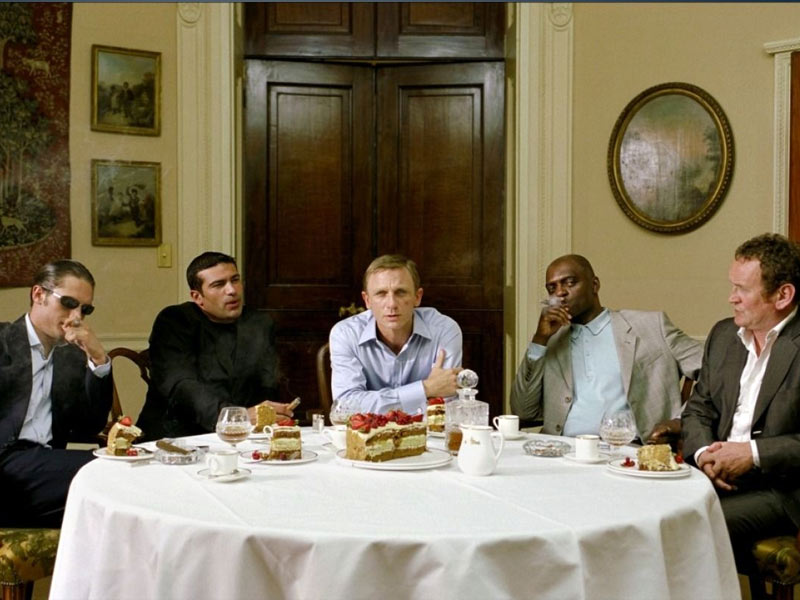 A pre-James Bond film, Layer Cake is a Guy Ritchie-style crime film directed by Guy Ritchie's friend, Matthew Vaughn, with a dark sense of humor starring Daniel Craig. J.J. Connolly's novel of the same name inspired the film, and Vaughn wisely enlisted Connolly's assistance in writing the script. Who better knows a novel than the author?
Craig portrays a notorious person in London's cocaine trade who wants to get out of the business entirely. Tom Hardy appears in a supporting role opposite Michael Gambon, Sienna Miller, Colm Meaney, and Sally Hawkins.