Dr. APJ Abdul Kalam, India's former President, died of a heart attack while giving a speech at IIM Shillong. 
From a poor youngster to the President of the whole country, Dr. APJ Abdul Kalam has left an everlasting imprint on everyone's mind and heart. Not only was Kalam the guy behind scientific discoveries that boosted our nation, but books by APJ Abdul Kalam always had a message for our countrymen and tackled every pressing issue that India faced.
Avul Pakir Jainulabdeen Abdul Kalam, India's 11th President, was well-known worldwide for his contributions to science and technology. His contributions to missile development are legendary in India, earning him the moniker "Missile Man of India." The Bharat Ratna winner, who has seen many ups and downs in life, has written books that address all of the country's pressing challenges.
"Let me define a leader," he once remarked. He must be visionary and passionate, and he must not be scared of any difficulty. Instead, he should be aware of how to defeat it. Above all, he must operate with integrity."
These Books by APJ Abdul Kalam were best-sellers and required reading for every Indian citizen.
Wings of Fire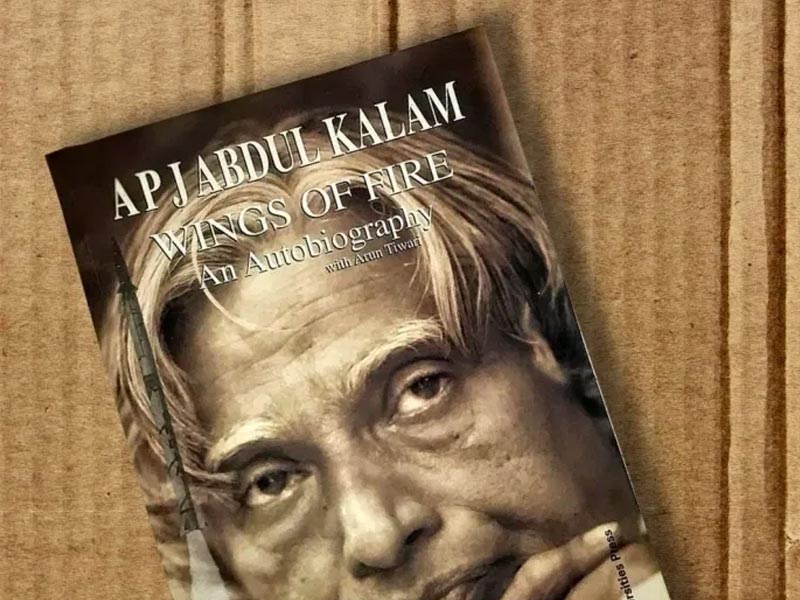 If you haven't read Dr. Kalam's writings, Wings of Fire is an excellent place to start.
Kalam's optimism is one of the themes that runs throughout the novel. This book tells the tale of the youngster from a poor family who became a leading scientist behind advancements in Indian space research and Indian missile programs and subsequently became India's President. Wings of Fire also introduces us to many other great individuals who contributed to Indian space exploration, like Dr. Vikram Sarabhai and Dr. Brahm Prakash.
Although some of the chapters in this book are already accessible in school textbooks, reading it from cover to cover as many times as possible may significantly improve the readers' lives.
Ignited Minds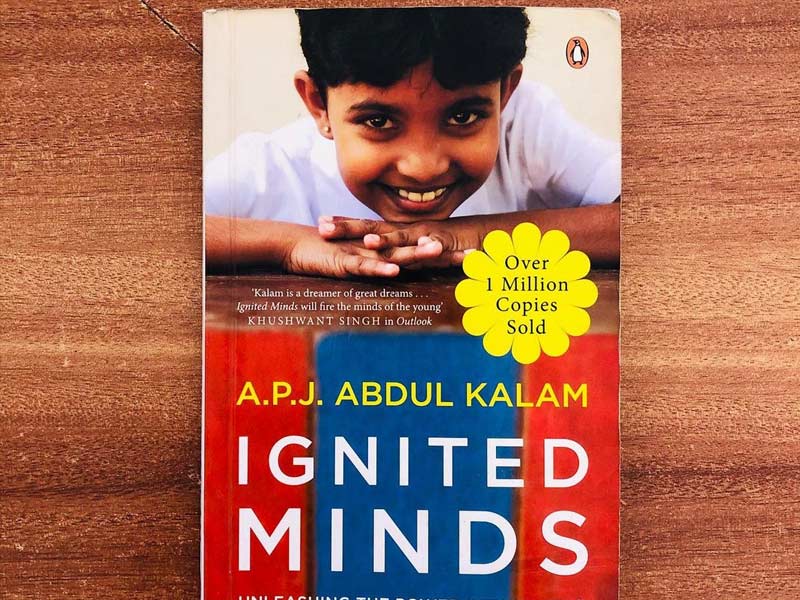 In 2002, Ignited Minds was published. It discusses Dr. Kalam's encounters with students from all throughout the country. It demonstrates how, through interactions with individuals from all throughout the country, he saw India's potential to become a developed nation. The novel concludes with a conversation between two children in a mother's womb termed 'ego' and 'spirit,' sending the lesson that we should look beyond what our eyes can perceive.
Dr. Kalam, who has always had fantastic ideas about the future, talks about his experiences and contacts with individuals from many social realms, including school and college students, prominent scientists and visionaries, saints, and industrialists, in this book.
It discusses Kalam's presidential experience and interactions with students. This book discusses ideas and views for future generations in general. According to Khushwant Singh, "Ignited Minds will ignite the minds of the young, to whom it is principally aimed."
Turning Points: A Journey Through Challenges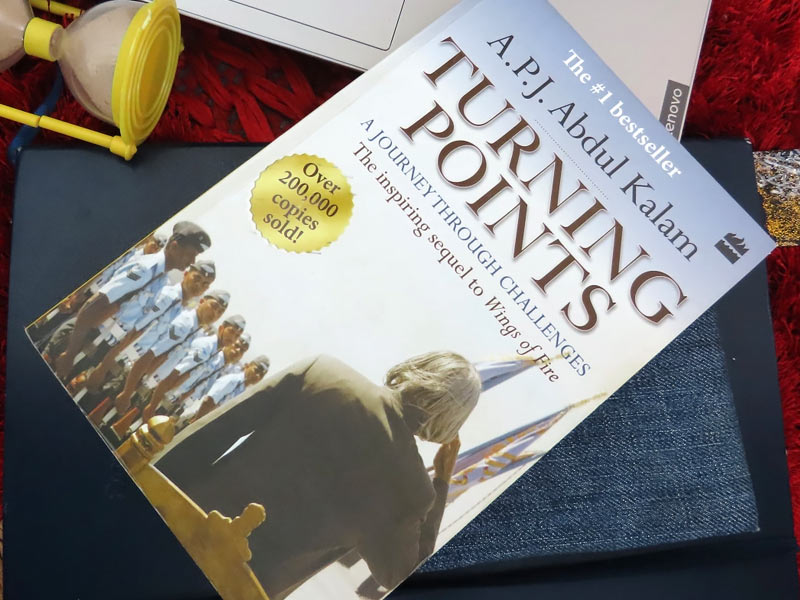 According to Goodreads, Turning Points: A Journey Through Challenges has already sold over 3 lakh copies. If Wings of Fire focused on his life before 1992, Turning Points focuses on his time as India's President. Unlike Wings of Fire, Dr. Kalam does not contain appropriate people tales; instead, he focuses on his 'India 2020 Vision.' Dr. Kalam states in the foreword, "Seeing the response created by Wings of Fire, I believed that if this book could assist a few individuals in the same manner, it would be well worth the effort."
This is thought to be a sequel to Wings of Fire, which basically speaks about Kalam's journey throughout his time as President. Kalam emphasizes that to gain the development face, India must embrace technologies such as e-governance.
The book is more akin to a Vision 2020 plan.
Indomitable Spirit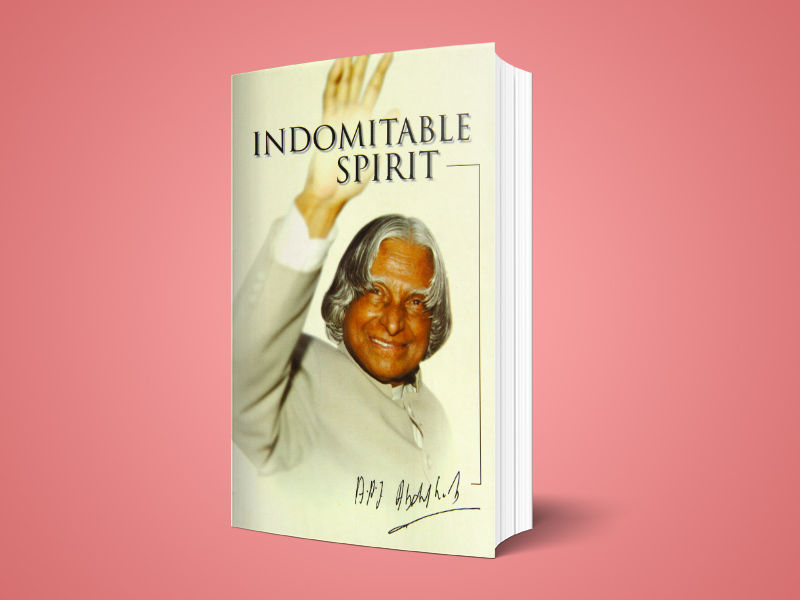 Indomitable Spirit combines our former President Kalam's principles, views, and goals. In this book, Dr. Kalam expressed his admiration for women, saying, "Womanhood is a beautiful creation of God." Indomitable Spirit paints a vivid picture of his trip from Rameswaram to the Rashtrapati Bhawan.
This book discusses APJ's beliefs and ideals. Readers will journey with Kalam from Rameswaram to the Rashtrapati Bhawan. The two primary portions in this book that appeal to all readers are Science and Spirituality and Tomorrow's Citizens.
India 2020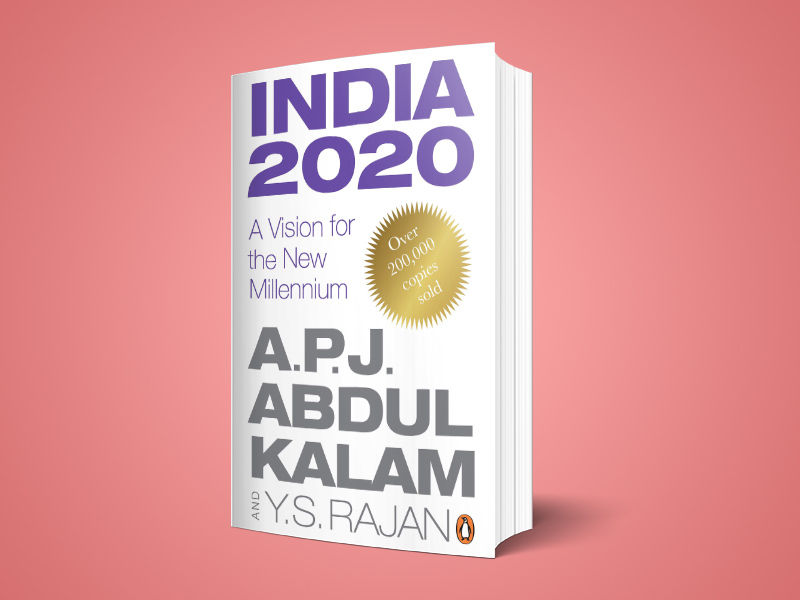 India 2020 is an enlightening read. By 2020, Kalam hopes to see India ranked as the world's fourth most developed country. Kalam argues in this book, using different statistical evidence, that 'Vision 2020' is not impossible. He also gives other instances, such as the success of the Green Revolution and the advancement of space technology, to demonstrate this.
Kalam believed that India has all of the necessary capabilities to join the world's club of industrialized nations by 2020. Kalam writes with numerous statistical evidence in this book. He's also given plenty of examples, such as the Green Revolution and the recent success of missile development.
His more Amazing Books by APJ Abdul Kalam features 
Envisioning An Empowered Nation
Because it covers a series of lectures delivered to students at universities, colleges, and schools, this book is dedicated to India's young and student community. Kalam's book contains many inspiring comments and stories.
The Life Tree 
Through his poetry, APJ expresses his admiration for India's rich culture in this book. It also mentions Kalam's patriotism. The book's reading will demonstrate Kalam's comprehension of Indian society.
Children Ask Kalam
Most of the questions posed by youngsters are answered by the President. This book will demonstrate a comprehension of our President's worldview.
Mission India 
This book is about how India may become a developed country. It also discusses how India should approach sectors and industries, including agriculture, food processing, manufacturing, strategic industries, healthcare, and infrastructure, to attain growth.