Everyone can benefit from dipping into a good novel once in a while, whether your teenager is a bookworm or a reluctant reader. Teenagers who read widely have a greater understanding of complicated topics, perform better on standardized examinations, and are more open-minded and understanding.
Finding the correct book for your child may be difficult, but the effort is worth the results. Plus, some pretty useful self-help books for teenagers could help your teenager deal with and understand the problems they will eventually go through.
The Teenage years in an individual's life can be very confusing and tough to deal with. They go through biological and psychological changes. The child that was once free of responsibilities has to face the world, which, we can all agree, is quite twisted. This is the reason why so many teenagers start searching for an escape, and books for teenagers are the safest and helpful escape that a teenager can have. It opens up their imagination and provides positive support.
Actions speak louder than words, so there is a list of the top 7 books for Teenagers without further delay.
1)Everything Sad is Untrue – Daniel Nayeri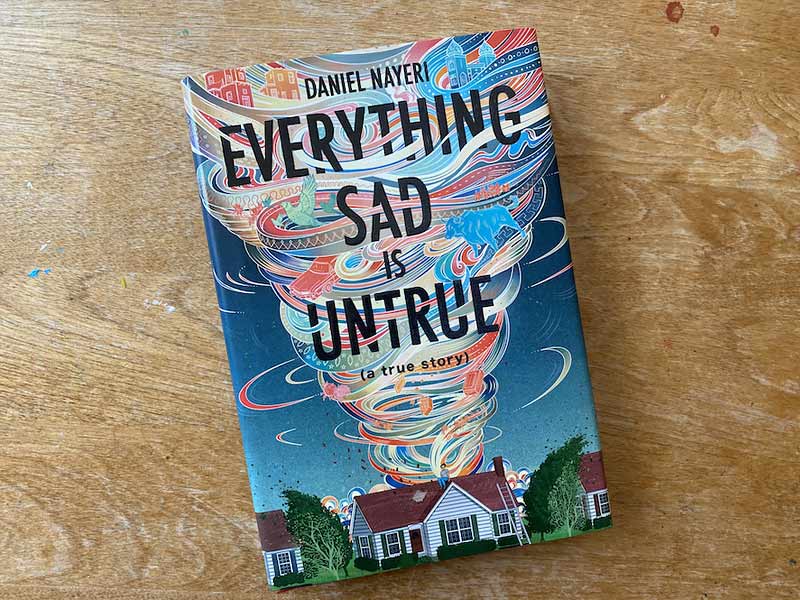 Nayeri's work is a dramatized refugee memoir in its most raw form, the narrative of an adult reflecting on his youth and the forced adoption of a new and difficult existence. Nonetheless, the term "memoir" falls short of capturing the scale of the story. Nayeri, like Scheherazade, tells 1,001 stories: He tells Persian myth and history in under 400 pages, walks readers through ordinary and extraordinary days, waxes philosophical on the meaning of life and love, and more.
Although the tale appears disconnected at times, the many anecdotes are linked by a painful unity as they attempt to expose not only a broader event but a life. And there is beauty as well as joy amid the suffering. A refugee camp's soul-sucking misery is given the same dramatic weight as the effort to eliminate Western toilets. The language is expressive and filled with the distinctive and brutally honest visuals that a child's imagination is known for.
Buy it From Amazon
2)Are You There God? It's Me, Margaret – Judy Blume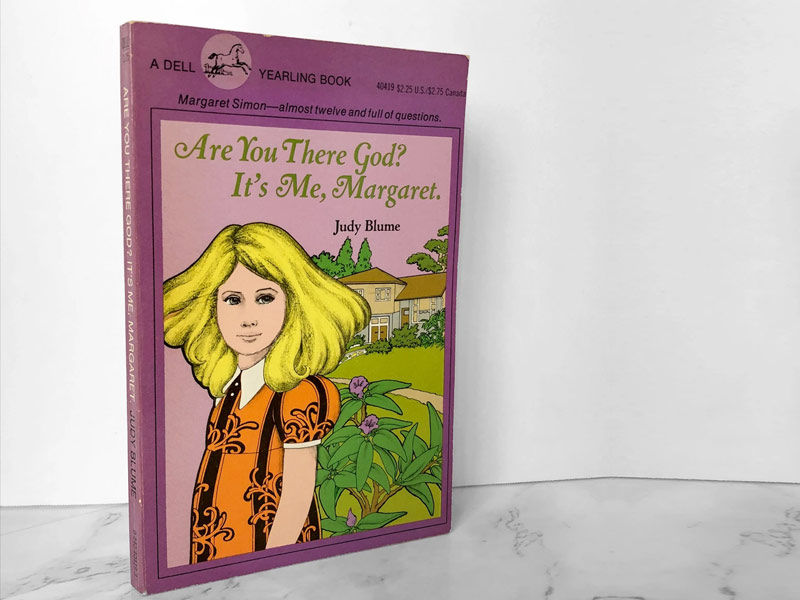 Judy Blume has earned over 90 prizes for her ability to generate the inner anguish of teenagers since the 1970s. Margaret Simon, a girl who only wants to grow up, is the centerpiece of her most well-known works. Are you There, God? It's Me, Margaret is a young adult novel written by Judy Blume in 1970 about a sixth-grade girl who has grown up without a religious connection due to her parents' interfaith union.
The book dives into her search for a solitary faith while also addressing concerns common to early teenage females going through puberty, such as purchasing her first bra, experiencing menstruation, and being attracted to the opposite sex. Since the 1980s, the work has been criticized for its candid explorations of sexual and theological issues. Still, many people now laud it for its approach to such problems.
Buy it from Amazon
3)The Perks of Being a Wallflower – Stephen Chbosky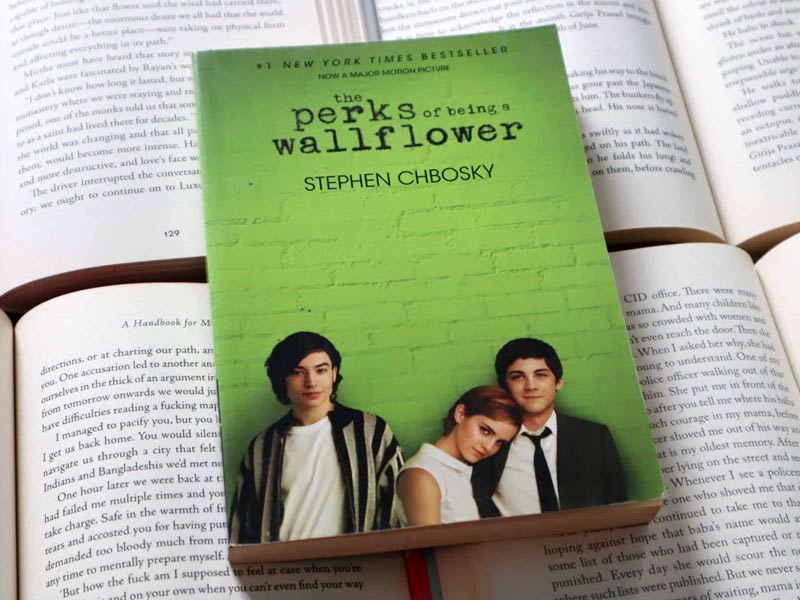 The Perks of Being a Wallflower is a young adult autobiographical novel written by American writer Stephen Chbosky and released by Pocket Books on February 1, 1999. The plot follows Charlie, a shy observant youngster, through his first year at high school in a Pittsburgh suburb in the early 1990s. As he navigates between the realms of adolescence and maturity, Charlie's unique way of thinking is detailed, as he seeks to cope with profound concerns raised by his relationships with both his friends and family.
The novel explores adolescent issues such as sexual assault, substance abuse, and mental health while also referencing other works of literature, cinema, and pop culture in general. 
Buy it from Amazon
4)The Poet X – Elizabeth Acevedo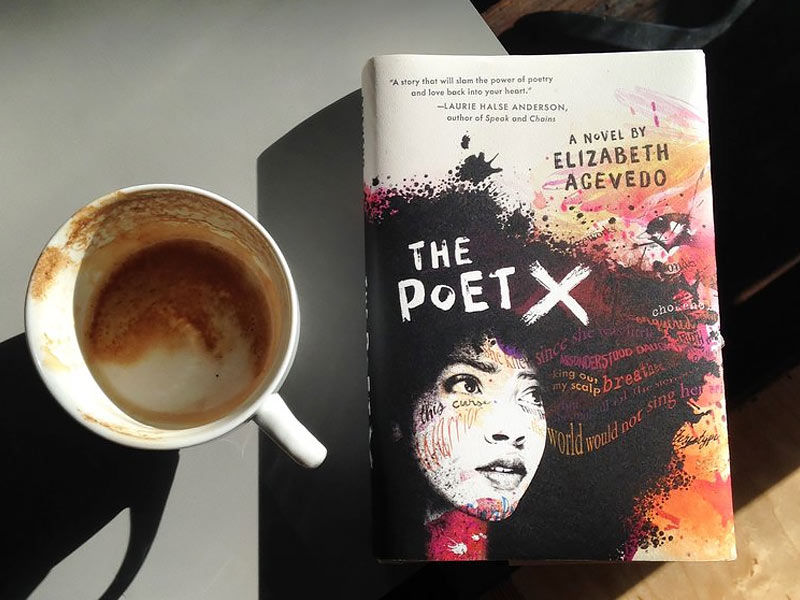 Elizabeth Acevedo's young adult novel The Poet X was released on March 6, 2018, by HarperTeen. Xiomara, who goes by X, is a fifteen-year-old poet who uses poetry to work with the stress and turmoil in her family. The novel contains physical and religious abuse, sexual harassment, and homophobic undertones.
The Poet X is a fantastic coming-of-age novel. Xiomara experiences it all—falling in love, doubting religion, battling with family, finding an outlet for her passion, speaking up against rape culture and sexism—and both the happy and terrible situations help her realize who she is and what she believes. It's a great experience to see Xiomara fall in love with slam poetry as we're reading her beautiful poems.
The Poet X is a significant and emotional poetry novel about growing up and finding your voice in a world that might be hostile against you and your journey. Acevedo's writing makes you stop and think about the beauty and ingenuity of some passages or visuals more than once.
Buy it from Amazon
5)A Heart in A Body in The World – Deb Caletti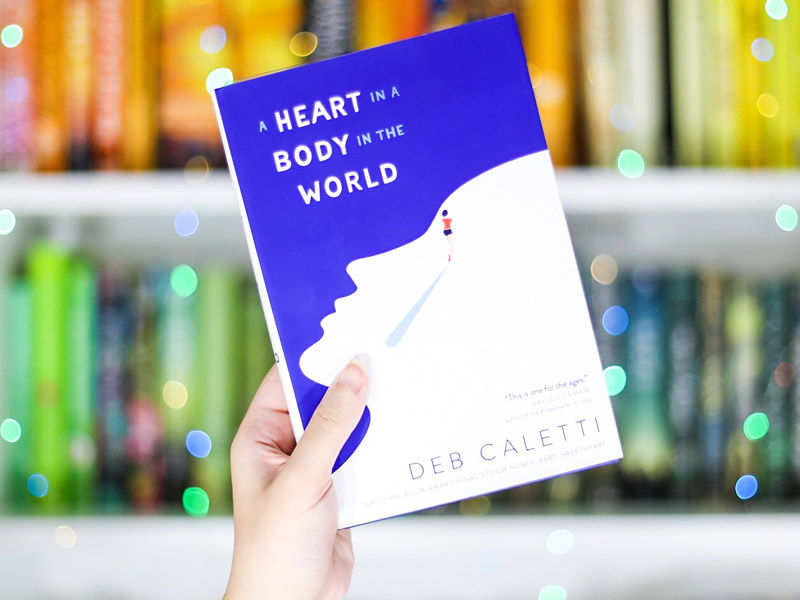 The plot follows a juvenile girl dealing with a personal loss and resolves to run across the nation to work through her grief. She remembers the events leading up to the disaster, and then the catastrophe occurs as she travels through the desert. A Heart in a Body in the World is a narrative about toxic masculinity and gun violence and how these two factors might be one of the most hazardous pairings that American women may confront.
Especially when we live in a country where buying a gun is simpler than voting. Annabelle strives for change while trying to come to terms with her history, which is a message that everybody can benefit from.
Buy it From Amazon
6)Long Way Down – Jason Reynolds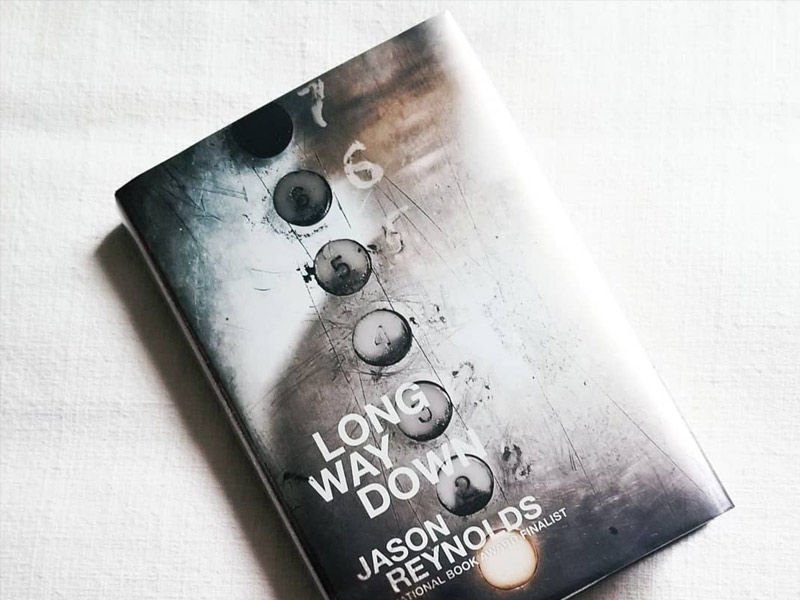 Long Way Down, the new novel by Jason Reynolds, is all about a pivotal moment. It takes place in an elevator where teenager Will is on his way to get revenge for his brother's death. Still, his plans are thwarted by a few passengers on the way down to the bottom floor. The elevator arrives on each level. Someone related to his brother gets on at each stop, giving Will a piece of a larger tale than the one he believes he understands.
If Will gets off that elevator, the narrative may never come to an end. Long Way Down is a fast-paced, dazzlingly beautiful look at teenage gun violence, written in short, ferocious staccato narrative poetry that could only be written by Jason Reynolds. The book "Long Way Down" is a free verse book, which means it is written in free verse poetry. Each new poem reads like the beginning of a new chapter, resulting in a quick read.
This story is both topical and dramatic, providing a heartbreaking, emotional, and passionate look at juvenile gun violence and how violent cycles can rip families and communities apart. Will's emotions following his brother's murder are the most complicated, real, and honest. It also covered themes that children aged 11 and above should be aware of, such as mortality, gun violence, and grieving.
Buy it from Amazon
7)The Outsiders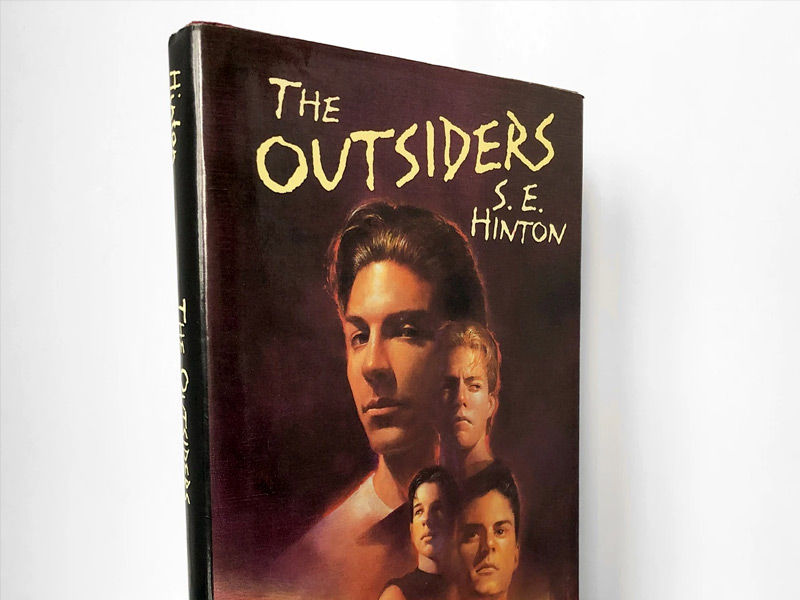 S.E. Hinton's work The Outsiders (1967) is a well-known young adult novel. Curtis, a 14-year-old Ponyboy, and his two elder brothers, Soda and Darry, are the protagonists. The orphaned brothers fight to stay together in their working-class neighborhood, known as the East Side. They and their buddies are members of the Greasers, a gang of violent working-class street kids. With its hard-hitting look at the social politics of being a teenager in mid-twentieth-century America, S.E.
Hinton changed young adult literature when she published The Outsiders when she was only 16 years old. It started a trend in the category of adopting a more serious approach towards adolescent issues. The book acquired a large audience, particularly among hesitant teenage readers. It was initially ridiculed because of its vivid images of violence. Still, it has now become a classic piece of young adult literature that tackles the common challenges of puberty and peer pressure.
Buy it from Amazon