India, as one of the world's oldest civilizations, has more ancient wonders than most other countries.
Mystical, allusive, and magnificent; ancient caves hidden within India's forests and valleys are like buried treasure in this vast country, still unexplored and mysterious.
The majority of natural cave temples in India are Hindu, Jain, and Buddhist cave temples. Apart from their religious significance, these caves are also known for their extraordinary pre-historic sculptures and carvings.
Even though India has many caves, the following is a list of must-see caves in India:
Ajanta and Ellora caves
The Ajanta and Ellora caves, located in the Maharashtra city of Jalgaon, are among the most well-known caves in India. Ancient religious paintings and sculptures can be found in the rock-cut caves.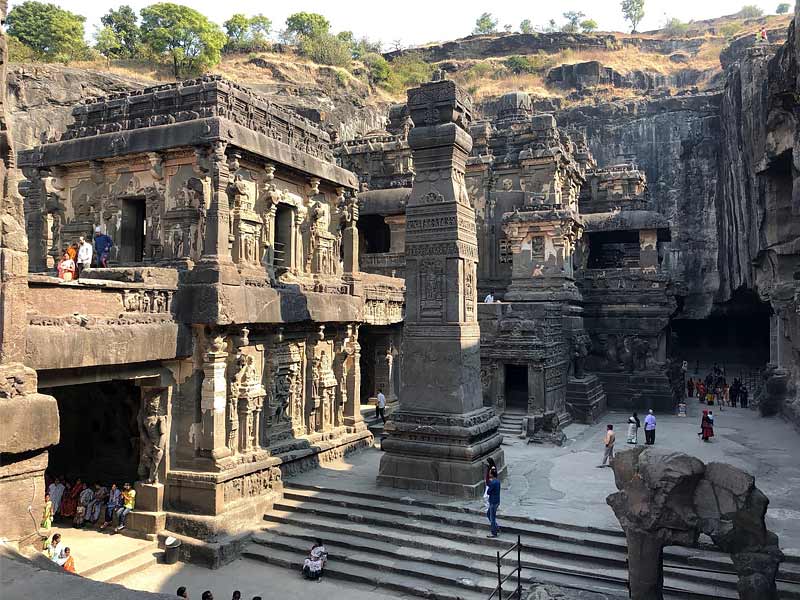 Ellora has 34 caves dating back to the 6th and 11th centuries AD, while Ajanta has 29 caves dating back to the 2nd and 6th centuries BC. The Ajanta caves are dedicated to Buddhism, whereas the Ellora caves are a mix of Buddhism, Hinduism, and Jainism. This is one of India's most well-known caves.
Bhimbetka Caves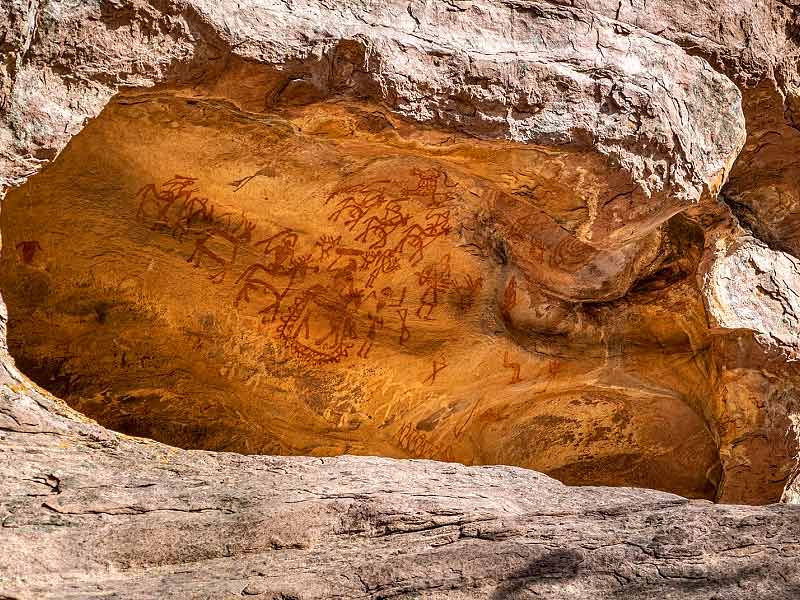 Bhimbetka Caves are located within Madhya Pradesh's Ratapani Wildlife Sanctuary. These caves, designated a UNESCO World Heritage Site, contain some of humanity's earliest artworks. It is thought to have been the Pandavas' refuge during their exile, making it one of India's most important caves.
Bagh Caves
Bagh Caves are a group of nine rock-cut structures located on the bank of the Baghani river in Madhya Pradesh's Vindhyachal ranges. The caves are well known for their ancient paintings and are thus known as Rang Mahal.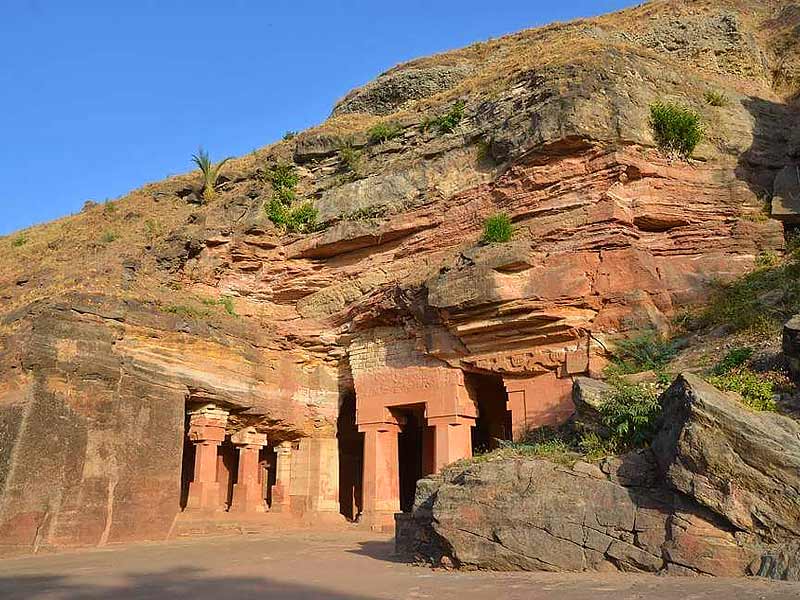 These rock-cut caves represent the pinnacle of ancient Indian art. These caves are thought to have been built by Buddhist monk Dataka between the late 4th and early 6th centuries AD.
The Badami caves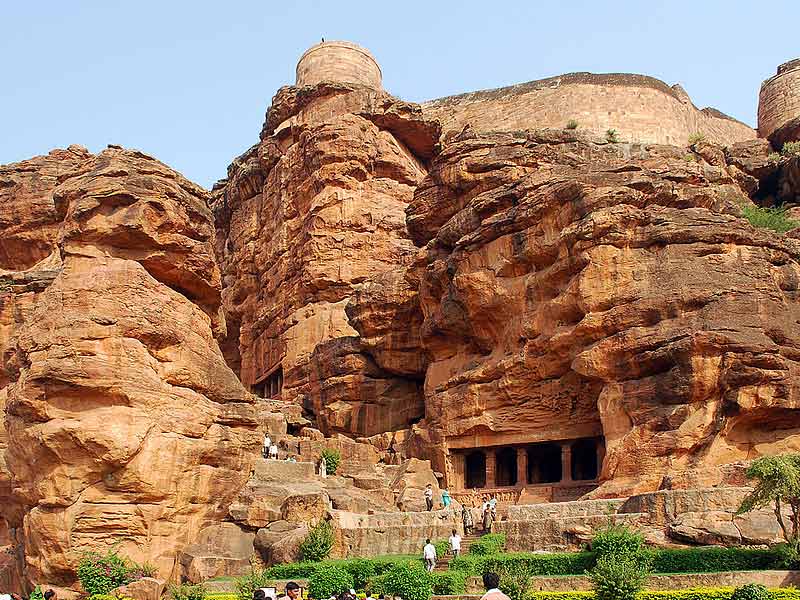 The Badami caves, located in Karnataka, are made up of four caves, two of which are dedicated to Lord Vishnu, one to Lord Shiva, and one to Jains. Badami Caves, built on a cliff face of red sandstone, are one of the most outstanding examples of Indian rock-cut architecture. The Indian caves were discovered in the sixth century AD.
Udayagiri caves
The ancient Udayagiri caves are located in the state of Odisha, near Bhubaneswar. The Udayagiri caves are well-known for their 33 rock-cut chambers that house Hindu and Jain sculptures and wall paintings.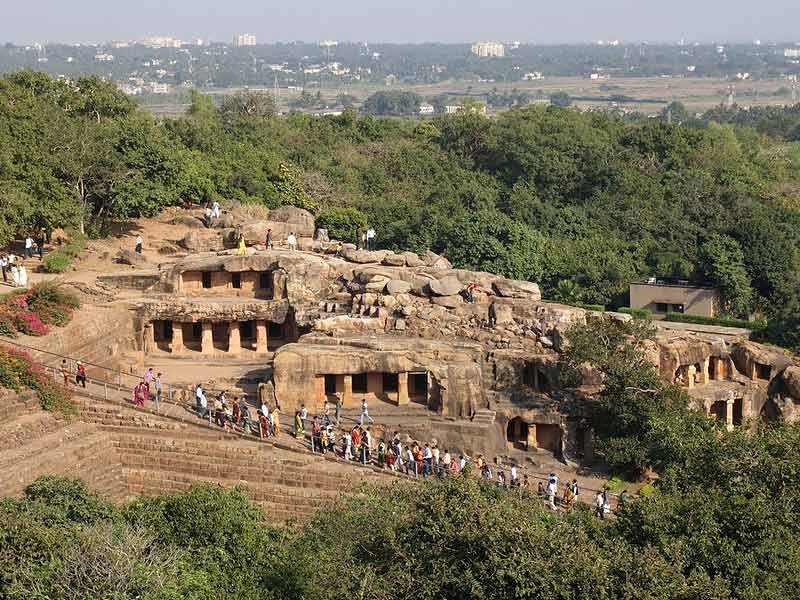 The caves' history dates back to the Gupta Period, which lasted from 350 to 550 CE and was the foundation of Hindu religious ideas. The most famous structure at Udayagiri Cave is a 5-foot-tall statue of Vishnu's Boar Avatar, flanked by worshipful masses.
Elephanta caves
Elephanta caves are located on an island about 7 kilometers from Mumbai and can only be reached by ferry. There are seven finely carved and designed rock-cut caves there.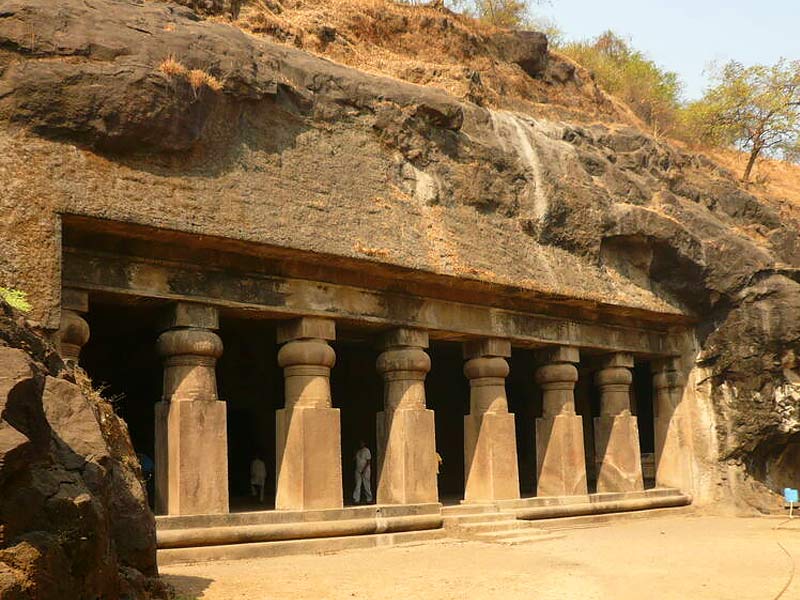 The main attraction in the cave, which dates back to the 6th century A.D., is the Mahesh-murti, which depicts Lord Shiva in three forms: aghora, tatpurusha, and vamadeva.
Amarnath cave
The Amarnath cave is one of the most famous Hindu shrines in Jammu and Kashmir. The shrine is dedicated to the God Shiva and is said to be over 5,000 years old, making it an important part of Hindu mythology.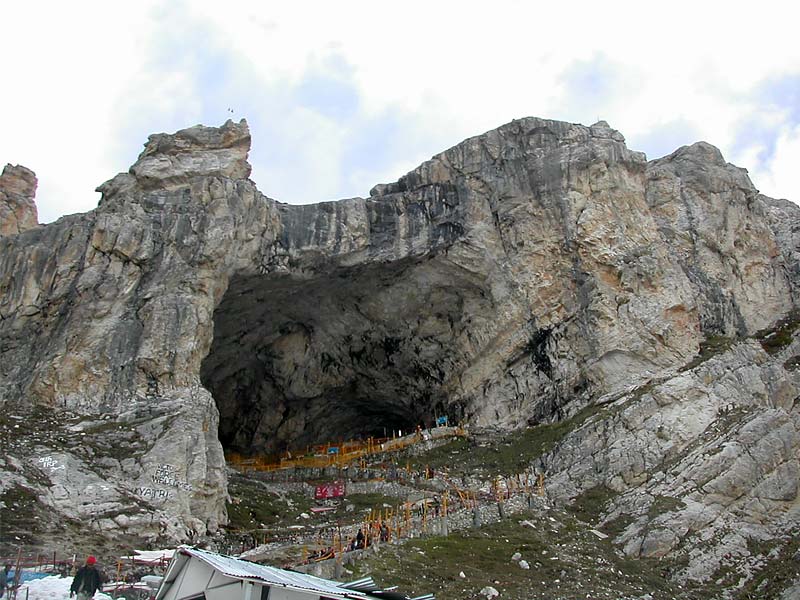 The cave is located at an elevation of 3,888 meters and approximately 141 kilometers from Srinagar, the capital of Jammu and Kashmir. The main Amarnath cave contains an ice stalagmite that resembles the Shiva Linga and expands and contracts with the lunar cycle.
This is the cave where Shiva revealed the secret of life and eternity to his divine consort Parvati, according to Hindu mythology.
Borra Caves
The Borra Caves are located in Visakhapatnam's Ananthagiri Hills of the Araku Valley. The presence of a naturally formed Shiva Lingam here makes these caves revered by the tribal people who live in the surrounding villages.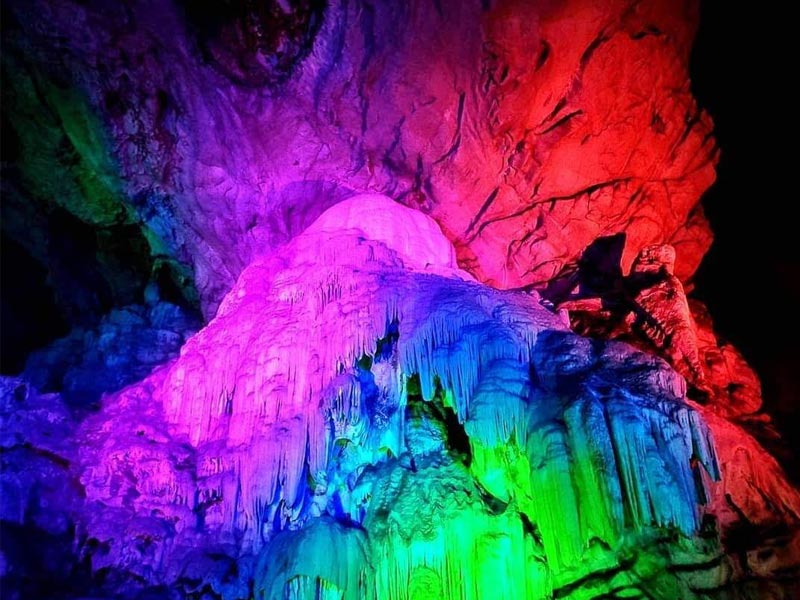 Borra Caves, which cover an area of one square kilometer, are rich in stalagmite and stalactite formations.
Undavalli Caves
Undavalli Caves are located on the banks of the Krishna River about 8 kilometers from Vijayawada, Andhra Pradesh. The caves are said to have been built in the 7th century AD by the Vishnukundin Kings.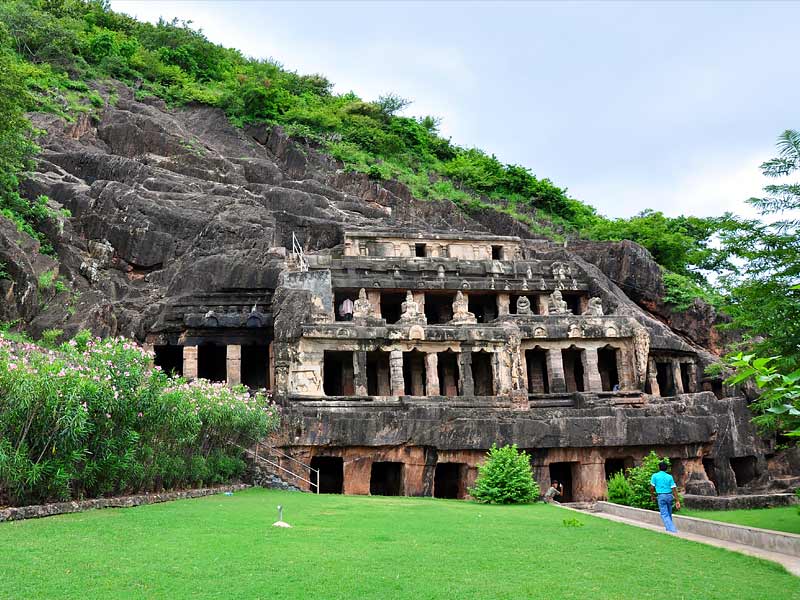 The ancient caves are dedicated to Anantapadmanabha Swamy and Narasimha Swamy and are thought to be carved out of solid sandstone. The best cave structure found here has four stories and a giant statue of Lord Vishnu in a reclining position.
Varaha caves.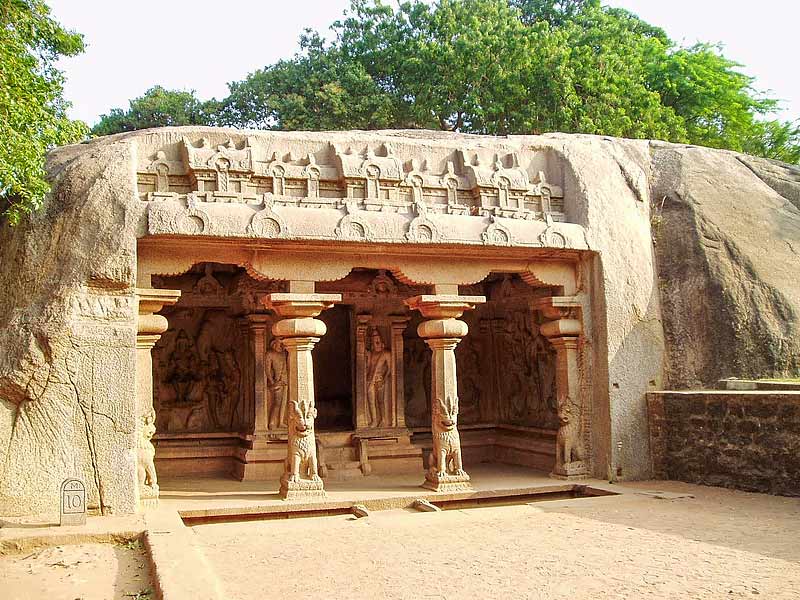 These caves, named after Lord Vishnu's incarnation "Varaha," serve as Lord Vishnu's temple. The rock-cut cave temple is famous for its magnificent architecture and is a UNESCO World Heritage site. Tamil Nadu is home to the Varaha caves.
Mawsmai Caves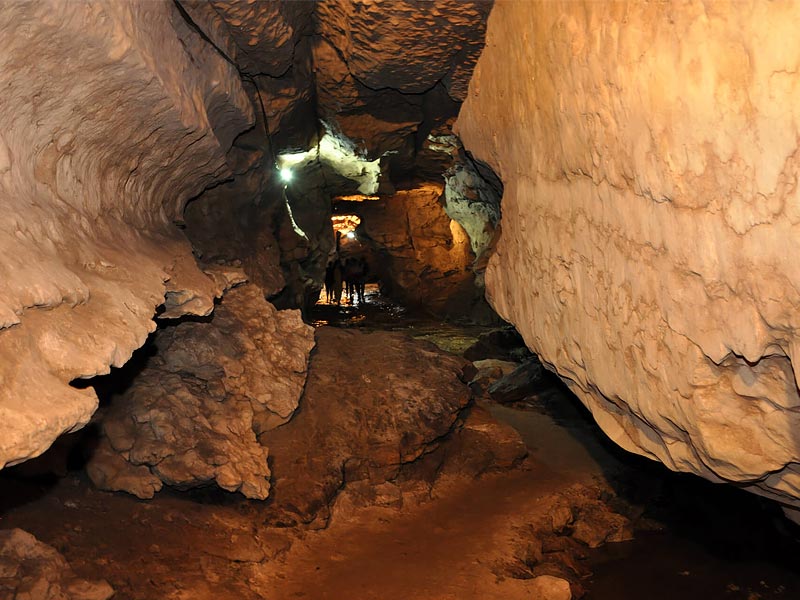 Mawsmai Caves are natural limestone caves in Cherrapunjee, Meghalaya. Mawsmai caves, located near the beautiful Nohsngithiang falls, are popular among tourists visiting Meghalaya.
Natural formations resemble large passageways and chambers. Some caves have huge openings, while others require tourists to crawl through.