On September 12, the Rajasthan government officially opened the eagerly anticipated Chambal riverside project in Kota. Actors Deepika Padukone and Ranveer Singh as well as traditional dancers from all around the state attended the opening ceremony.
An estimated Rs 1,400 crore would be used for the project's many components, including the riverside, the oxygen park, the monuments, the traffic-free roads, the LED park, etc.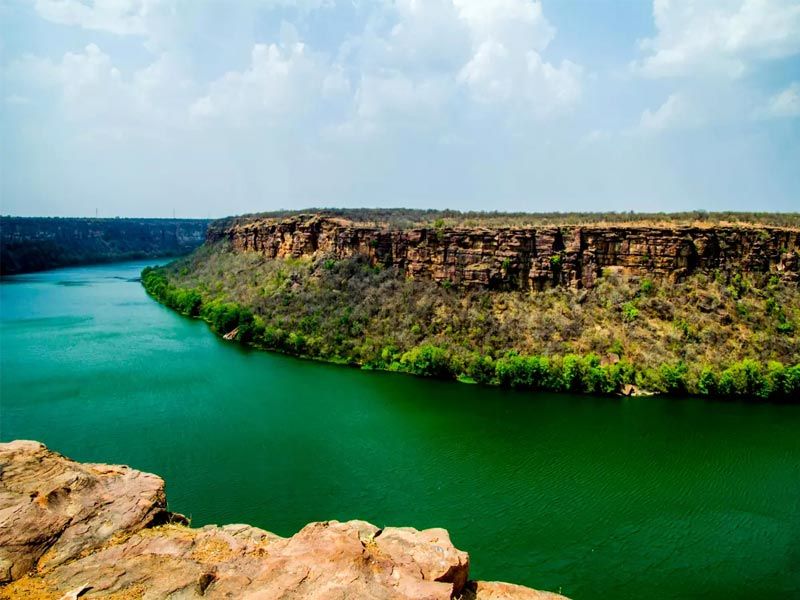 Chambal River Front Project
There are 22 ghats in the Vasudhaiva Kutumbakam-themed construction project. They all have unique stories to tell. Additionally, this model will be seen for the first time by ambassadors from 25 other nations.
Anoop Bartaria was the designer of the project, which is anticipated to cost Rs. 1,400 crore. It is anticipated to increase tourism in Kota and give residents job possibilities. 
The construction of this project, which began on June 17, 2020, is situated on the Chambal River right below the Kota Barrage Dam. 
The 242-foot-tall marble statue of Chambal Mata is said to be the first of its sort in history.
At Jawahar Ghat, the biggest gunmetal mask of Pandit Jawaharlal Nehru in the world has been erected. The mask's height is 12 meters, and its width is 3 meters. In 1960, Nehru opened the Kota Barrage.
A 20-foot-tall, 1,000-ton statue of the Nandi has been erected atop Nandi Ghat.
It is constructed across a distance of around 5.5 km, stretching from the Kota city barrage culvert to the Nayapura culvert. 
Almond trees have been used to create a Miyawaki jungle, which provides a temperature sensation that is less than 7 degrees Celsius from the ambient temperature.
Ashok Gehlot, the chief minister of Rajasthan, announced his inability to inaugurate the Kota Riverfront, a Rs 1,400 crore Urban Improvement Trust (UIT)-Kota project, in an early-morning tweet just hours before the event on September 12. The project is located along 2 km downstream of the barrage on the Chambal River in the city.
Shanti Dhariwal, the state's minister of urban development and housing and an MLA from Kota (North), where the riverside has been constructed, officially inaugurated the riverfront as part of a two-day celebration with legislative assembly speaker C.P. Joshi.