Making travel plans to Sarika? Check out these locations to add to your travel itinerary.
Sariska Palace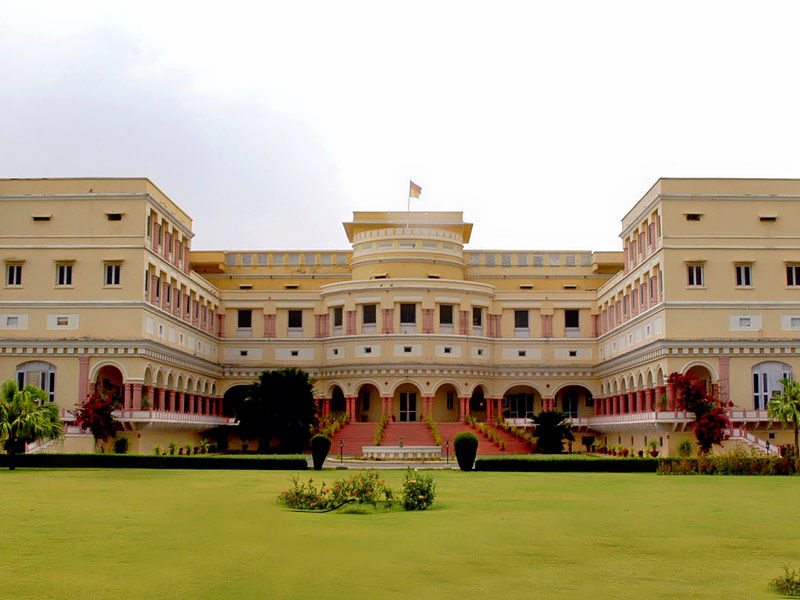 Sariska Palace, located in Rajasthan's Sariska National Tiger Reserve, was erected in 1902 and functioned as the Maharaja of Alwar's hunting lodge. The palace, which has a diverse architectural style, has been transformed into a luxury hotel.
Silserh Lake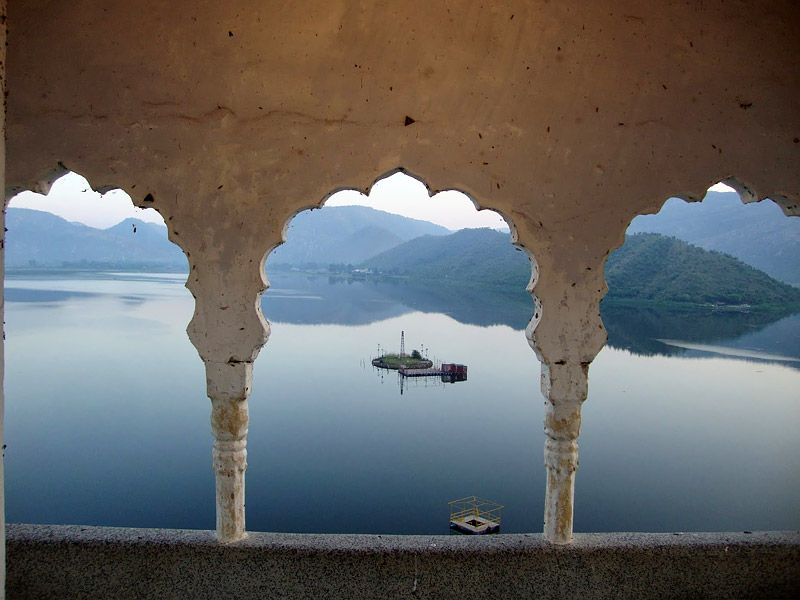 Silserh Lake, with a size of 7 square kilometres, is a picturesque lake in the Alwar District of Rajasthan's northeastern region. Maharaja Vinay Singh created the lake in 1845 so that its water could be directed to Alwar City. Maharaja Vinay Singh erected a lovely lake palace for his queen Shila here as well. It was both a royal palace and a hunting lodge. This palace has recently been converted into a hotel, complete with all modern conveniences. The lake also has boating and sailing facilities.
Bhangarh Fort
Bhangarh Fort is an ancient fort located in Bhangarh, Alwar District, Rajasthan. Madho Singh, the son of the legendary Mughal General Man Singh of Amber, erected the fort in 1613. The fort, which is now in ruins, is surrounded by a partially deteriorated wall. Natural springs, waterfalls, gardens, havelis, and banyan trees may be seen on the fort grounds. There are further temples dedicated to Lord Someshwar, Gopinath, Mangala Devi, and Keshava Rai. There is also a hilltop chhatri that is completely isolated from the rest of the neighbourhood. People claim that the fort and town of Bhangarh have been haunted for generations.
According to folklore, Baba Balanath, an ascetic, cursed Bhangarh Fort when Ajab Singh breached an agreement made between his grandfather Madho Singh and the saint. People say that this is why the fort was abandoned soon after it was built, and the settlement was abandoned because it became haunted. Archaeological Survey of India (ASI) excavations have provided sufficient evidence that the settlement is a prehistoric site. The ASI has strictly forbidden tourists from entering the area before sunrise and after dusk, fearing that the odd atmosphere of Bhangarh will generate strange restlessness among visitors.
Neelkanth Mahadev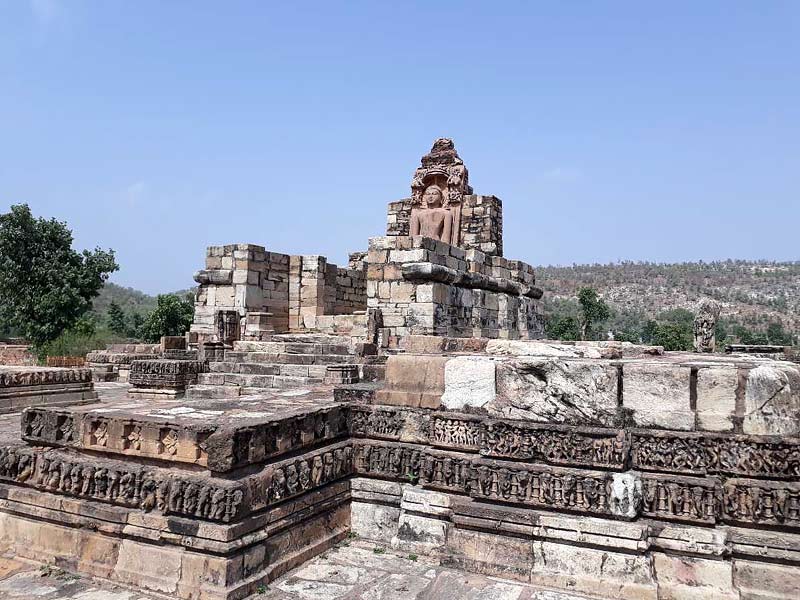 Neelkanth Mahadev (Blue Throated Lord Shiva) is a temple complex in Rajasthan's Sariska National Park. It is 32 kilometres from the entrance to the Sariska National Tiger Reserve. The complex contains the ruins of over 300 temples, some of which are still revered by believers. The dense woodlands that surround the Neelkanth Temple add to its splendour. Despite its deteriorated state, the temple is reminiscent of an antique museum. The temples in this complex originate from the sixth and thirteenth centuries and are famed for their exquisite stone carvings.
Kankawari Fort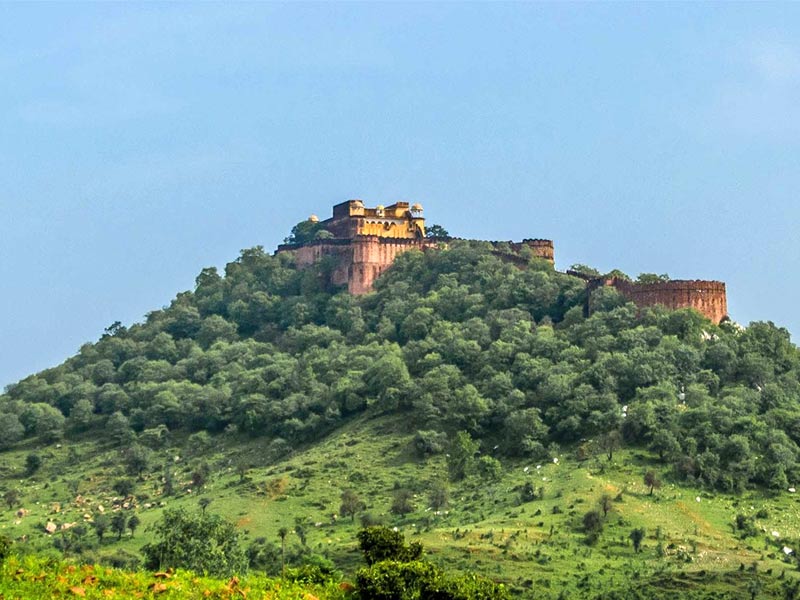 Kankawari Fort, located within Rajasthan's Sariska National Reserve, is historically significant. This fort, now in ruins, was previously used by Emperor Aurangzeb to imprison his elder brother Prince Dara Shikoh. Because the fort is located on top of a hill, it offers a panoramic view of the Tiger Reserve's surrounding territories.
Pratapgarh Fort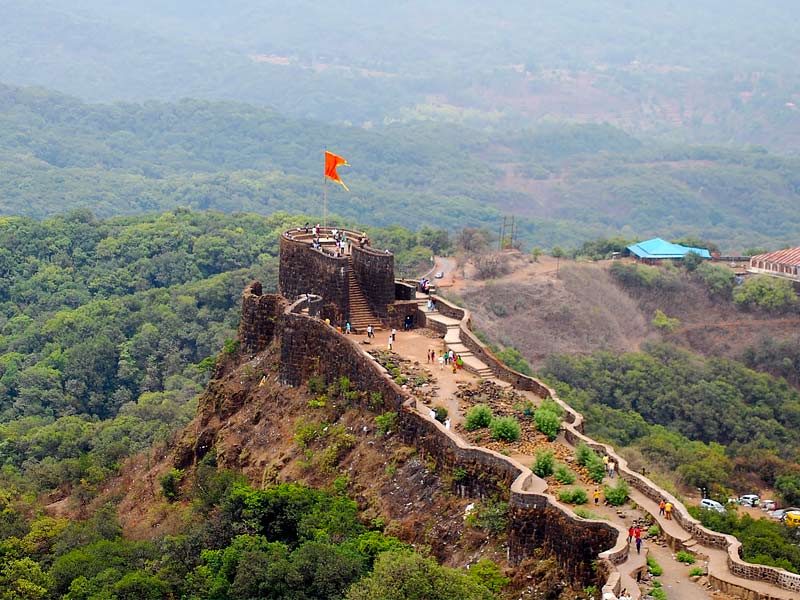 Pratapgarh Fort is a historical site in Rajasthan famed for its natural beauty, located in Pratapgarh Town near Sariska. Pratapgarh Town has a profound relationship with Bhangarh's history and tales. This mediaeval fort sits on a hill, overlooking Pratapgarh and the surrounding countryside.
Vijay Mandir Palace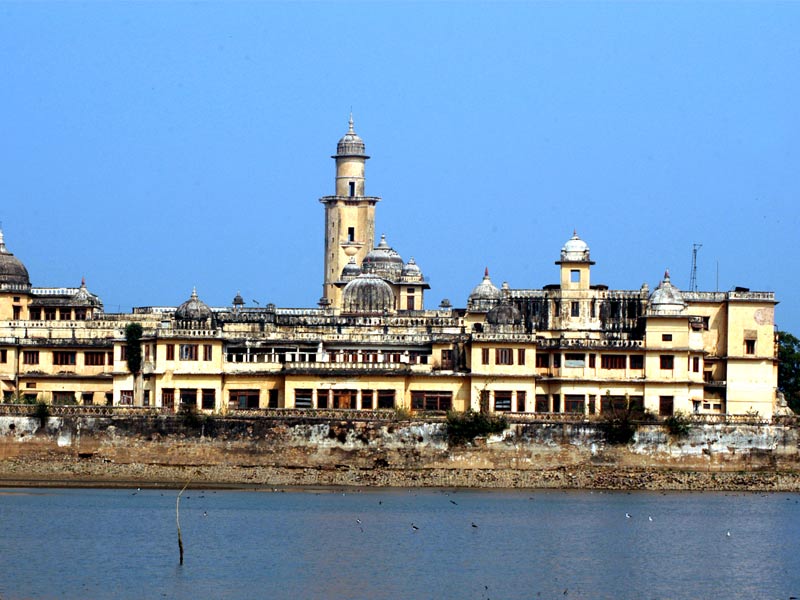 Vijay Mandir Palace, about 10 kilometres from Alwar in Rajasthan, was erected in 1918 by Maharaja Jai Singh and served as the royal palace. The palace, known for its architectural marvel, includes 106 large rooms and a well-laid-out garden. The Maharaja personally designed the palace, which is located on the banks of Vijay Sagar Lake.
Ajabgarh Fort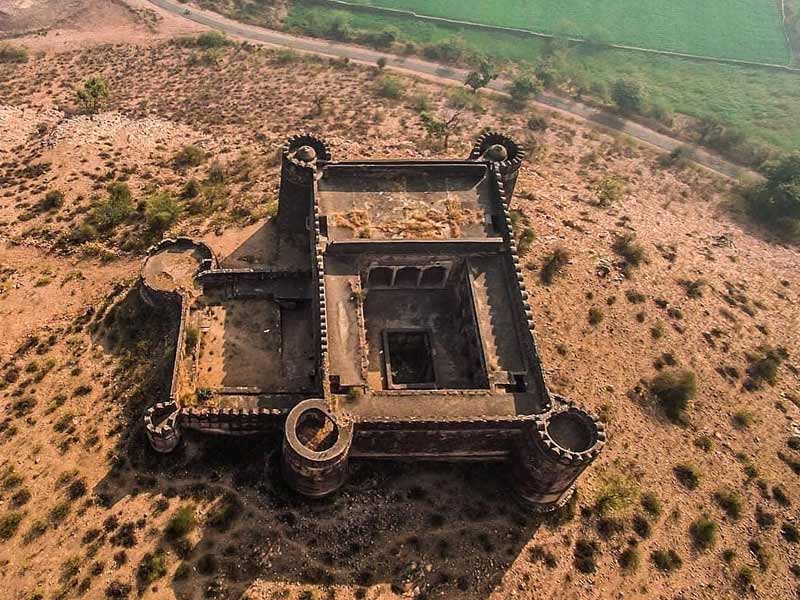 Ajabgarh Fort, an attraction in Rajasthan's Alwar District, is located between Bhangarh and Pratapgarh forts, not far from Sariska. This fort is inextricably linked to the history and mythology of Bhangarh Fort and town. The Fort was built by Ajab Singh Rajawat, Madho Singh's grandson, and is known for its beautiful splendour. The fort provides a clear view of Ajabgarh Town and its surrounding surroundings.
Hanuman Temple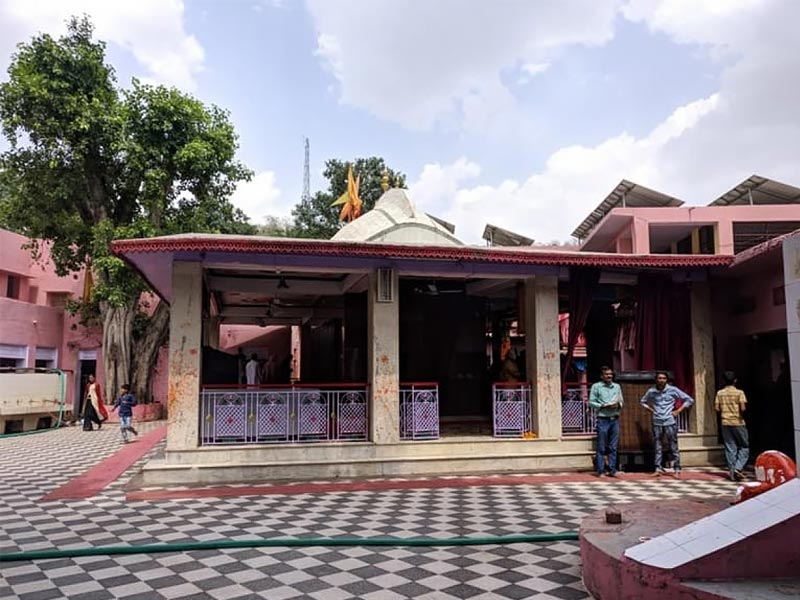 The Hanuman Temple of Pandupol, located within Rajasthan's Sariska National Tiger Reserve, is one of the most visited places in Sariska. At Pandupol, or Pandu Gate, an exquisite spring rises from hard and compacted rocks. Legend has it that the Pandava brothers sought refuge here while in exile. Another tale adds to it, claiming that Lord Hanuman vanquished Bheema (the toughest of the Pandavas) here. The Hanuman Temple houses a massive idol of Lord Hanuman. During the rainy season, this location is home to a waterfall, as well as a variety of birds. Langurs and macaques can also be found on the temple grounds.
Naldeshwar Shrine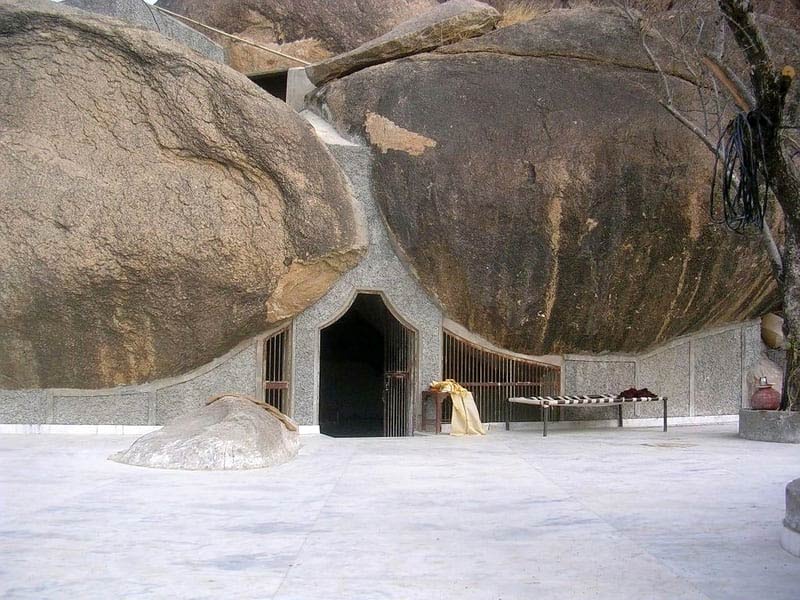 Naldeshwar Shrine is dedicated to Lord Mahadev and is located off the Sariska-Alwar Highway in Rajasthan (Shiva). This 18th-century shrine is surrounded by lush woodlands and has a serene atmosphere. The stunning flora and the presence of the shrine make this a popular tourist destination.