Thiruvananthapuram, Kerala's capital and most populous city, is a big metropolis on India's Arabian Sea coast.
The city offers a realistic look at life in a southern Indian metropolis and is a dream for foreign travellers to discover as a bustling centre in southern India and the primary entry point into Kerala.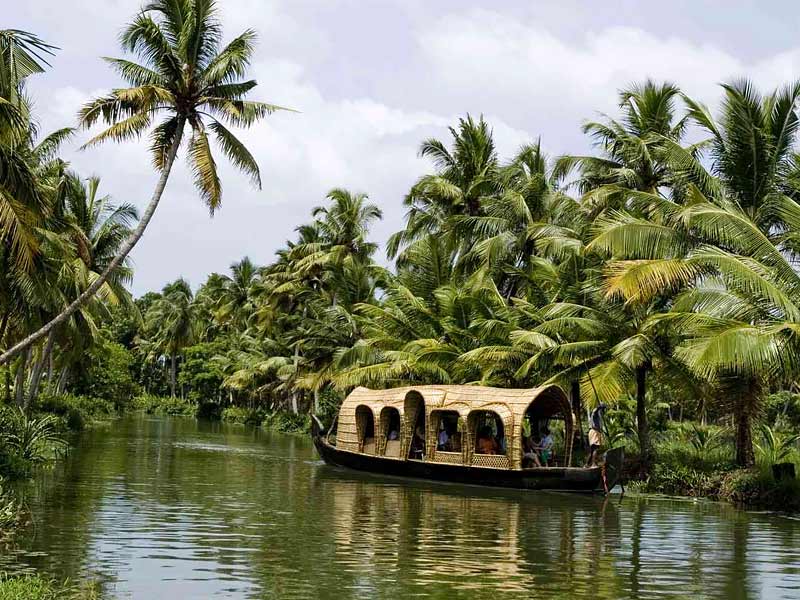 This ancient spice trading port is a foodie's paradise, with its bazaars, temples, and historical buildings. Spices traded there as early as 1000 B.C. and are still used in the native cuisine today. You may sample them at several fantastic locations throughout the city.
Beef curry and porotta
If a neighbourhood restaurant consistently sells out of its most popular dish, you know it must be fantastic. That is exactly the case at Thiruvananthapuram's Good Morning Hotel, which opens at 6:30 a.m. Porottas, a flaky, layered flatbread eaten with various curries, are a favourite dish here.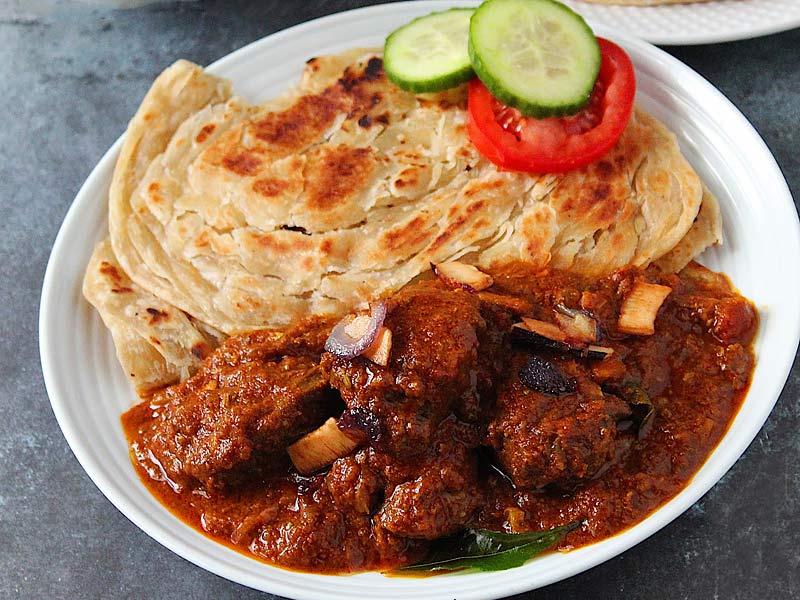 They're served with beef curry in this country. The only problem is that, despite making 700 porottas throughout the morning, they are usually gone within hours!
Sadhya
One of the best parts about taking a gastronomic road trip through Kerala is that there are so many unique cuisines to sample that you won't find anywhere else. The disadvantage is that with limited time, you cannot try everything. But with a sadhya, you may experience up to thirty excellent traditional Indian street cuisine items in Kerala in one sitting!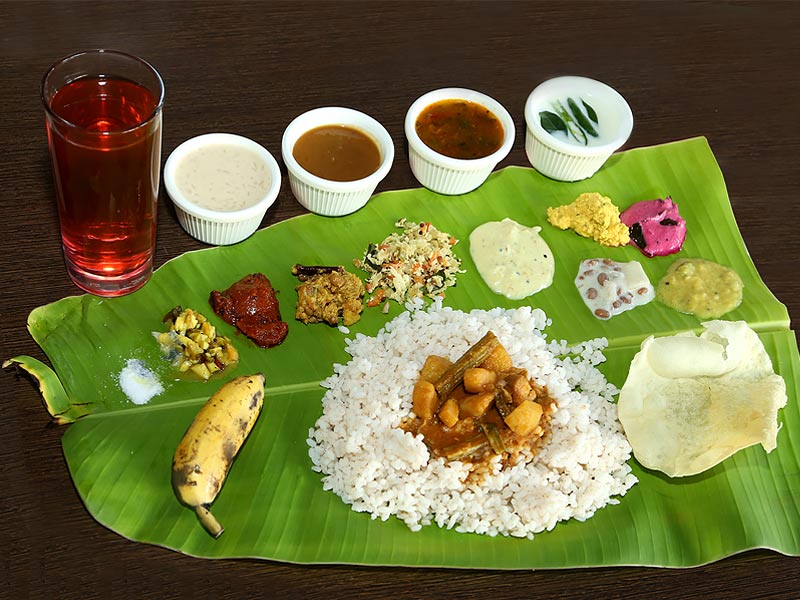 The best place in Kerala for a sadhya is Mothers Veg Plaza in Thiruvananthapuram. A sadhya is a multi-course dinner served on a banana leaf that is huge and affordable. At Mothers Veg Plaza, you get a lot of rice to mix with foods like dal, mango, ginger pickle, gooseberry, banana chips, bitter gourd chutney, papadum, pineapple chutney, and more.
Baby chicken with lime
Delicious, spicy food is a given in Kerala, where some of the most delicious dishes are also among the spiciest. Even though this following hot meal is available at a sit-down restaurant, I couldn't leave it from my list of Kerala's Indian street food specialities. I'm referring to the baby chicken fry at Kethel's Chicken, one of the city's most popular neighbourhood eateries.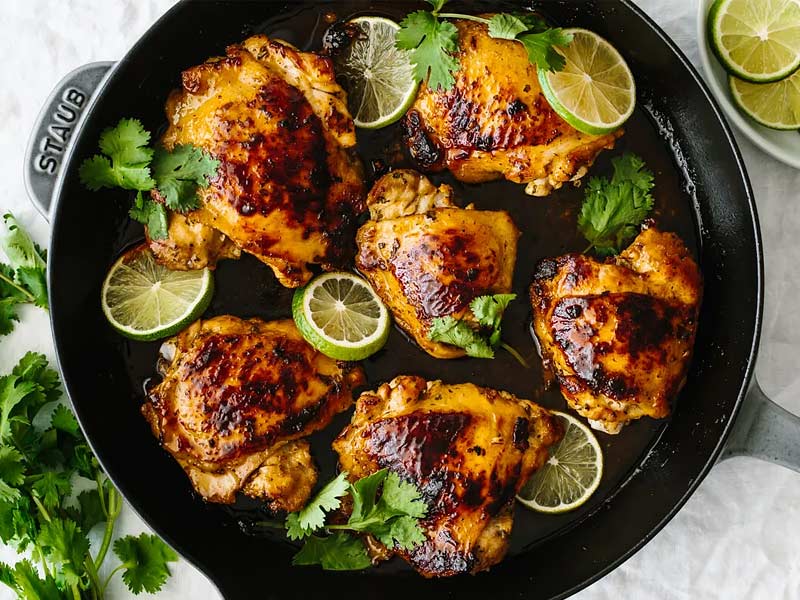 The chicken is nicely cooked, and the flavour of the masala can be tasted through the tremendous heat. If the heat becomes too much for you, dip your chicken and chapati into the gravy to chill it down. For an acidic, zesty explosion of flavour, try it with a squeeze of lime juice!
Pazhamkanji
Pazhamkanji is a fermented rice gruel from India. It's typically cooked with leftover rice from the previous night's dinner. The fermented rice develops a tangy and sour flavour.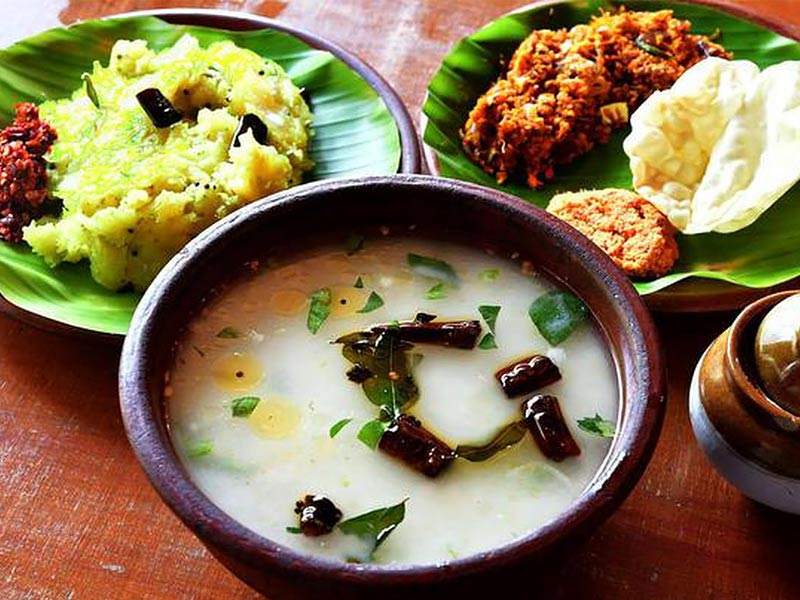 Curd, bird's eye chillies, mashed cassava, gooseberry pickle, and onion provide creamy, spicy, and starchy aspects to the dish. The gruel is then eaten with your hands, accompanied by chicken curry or hot fish curry. 
The taste combination is incredible, and this is certainly one of the best Indian street food meals in Kerala!
Tata dosa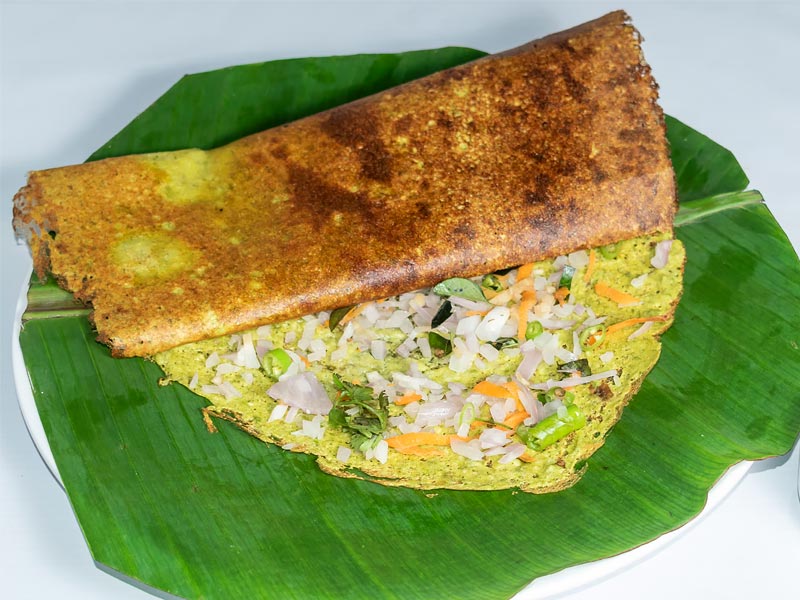 Tata dosas are distinct from other dosas found in southern India. They're still delicious and prepared with an earthy batter of fermented rice and lentils, but the similarities end there. They're roughly the size of standard American pancakes, making them substantially smaller than the dosas found in other southern states such as Telangana and Karnataka. Tata dosas are also fluffier, doughier, and less crispy than most other dosas.
Puttu with meen curry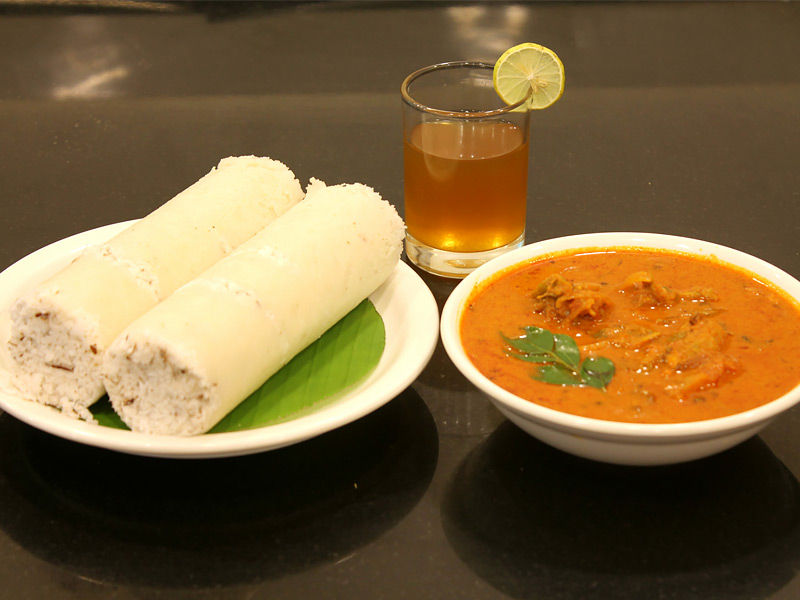 The fluffy but dense puttu is delicately sweetened by the coconut and complements the crimson and mildly spicy fish curry wonderfully. The fish's flaky, soft meat melts in your mouth, while the fatty, peppery duck is smooth and buttery. They're like a flavour bomb in your mouth when combined with the puttu!
Idiyappam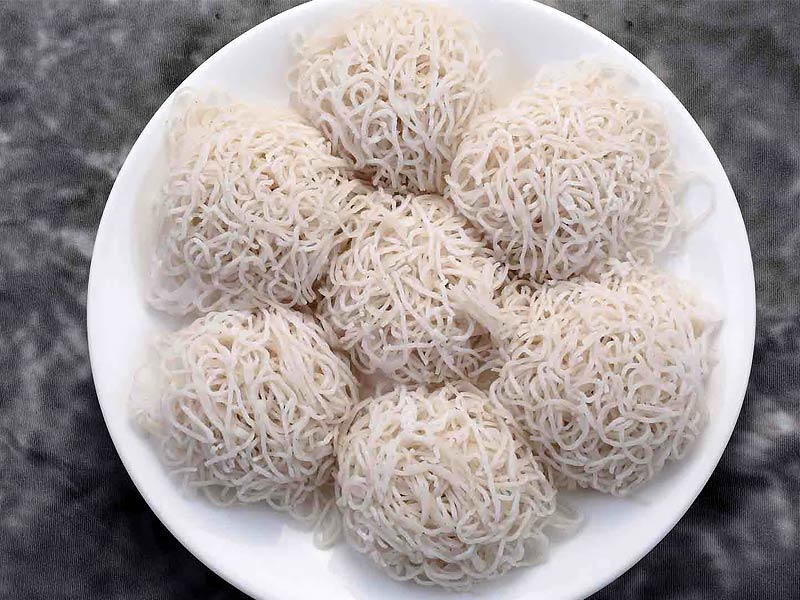 Idiyappam is a rice noodle meal with fresh coconut and coconut oil. They're thin, sweet, and delicate, and they complement their chicken stew well. The stew includes tender chicken chunks, curry leaves, cinnamon, star anise, and a generous amount of coconut milk, among other ingredients. The richness of the rice noodles mixed with the warming spices and subtle spiciness of the stew is pure bliss!