Yeon Sang-ho, the filmmaker of Train to Busan, returns to similar themes in his creatively set up futuristic action picture, which is now available on Netflix.
The latest Korean action thriller Jung E sees filmmaker Yeon Sang-ho playing to his strengths, much like an anime with Isaac Asimov's fingerprints all over it.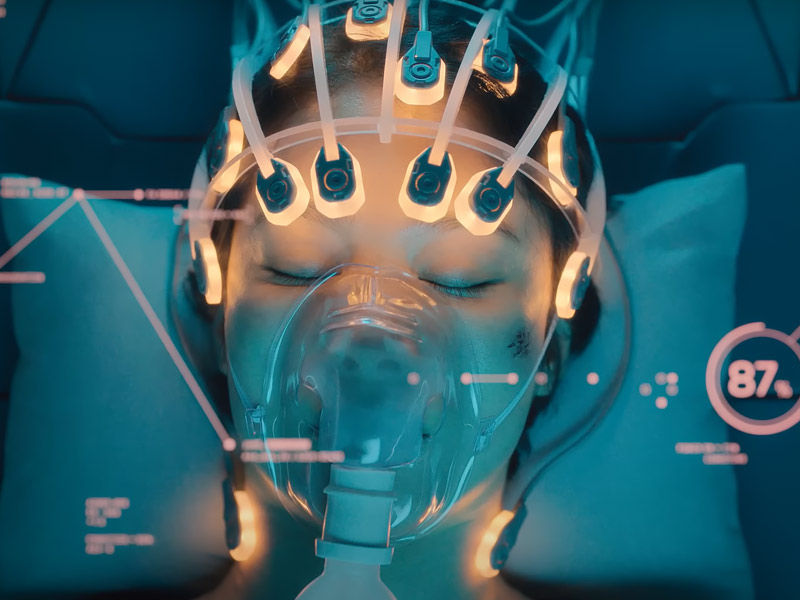 Director Yeon is best known for his breakout smash Train to Busan, which has only gained more fans on Netflix in the years after its 2016 premiere. He is a master at blending sleek genre thrills with heartfelt tenderness.
But, at least in Jung E, his third production for the streamer, he isn't very great at explication. Yeon reacts like a child who is given boiled vegetables instead of the pizza he was promised. He gets it out of the way as quickly as possible before slowing down and savoring the flavors he prefers.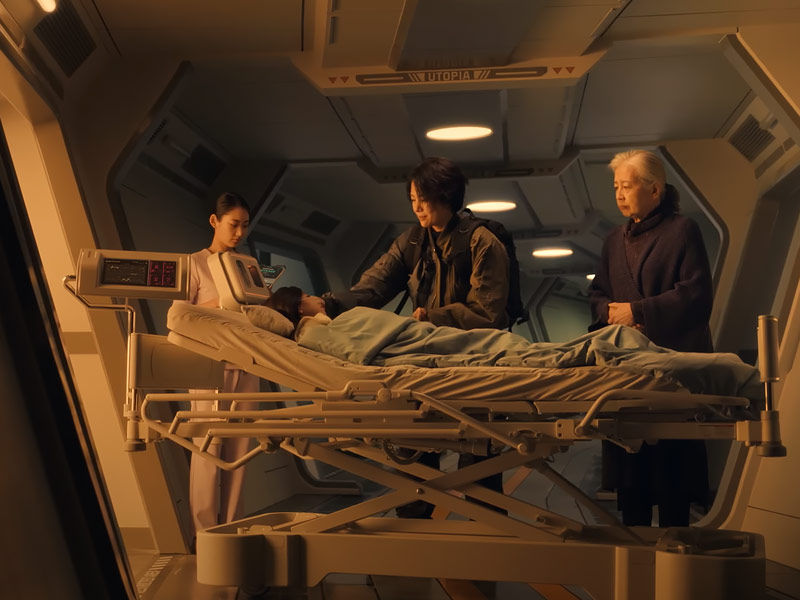 The film is set in a not-too-distant future where climate change has wrecked Earth and significant portions of mankind have been evacuated to space shelters,' according to the opening minute alone. Three of these shelters have factionalized and separated from the larger group throughout the years, posing a challenge to the others as well as what remains of mankind on Earth. I had to replay the introduction twice because I couldn't keep up with the spools of set-up that Yeon had just unraveled. It's an awkward start to an otherwise smooth encounter.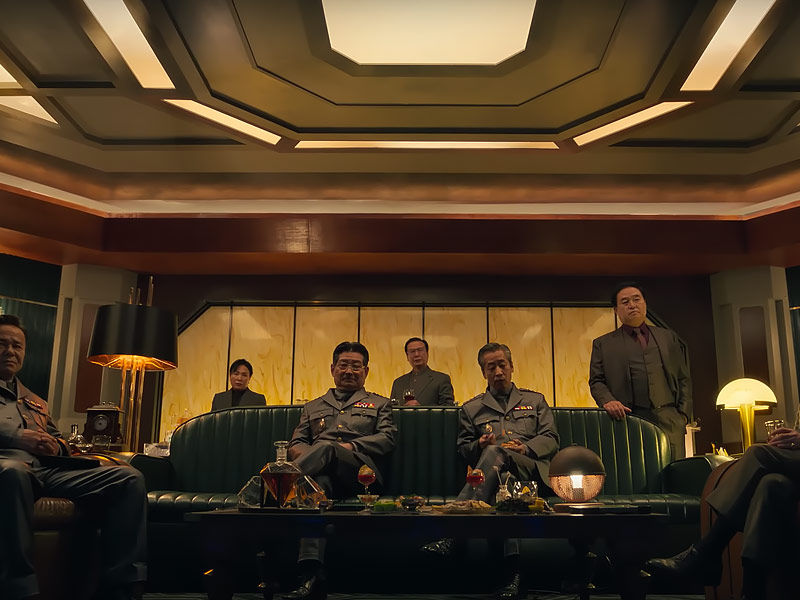 The fight against these rebel hideouts is led by a terminally ill scientist named Seohyun, whose mother was an elite soldier who perished in a battle when Seohyun was a child. Seohyun's primary objective as an emotionally closed-off adult is to use AI to clone her dead mother and create an army from her consciousness. The hope is that if her mother can lead the charge once, she will be able to do so again. And this time, she'd be battling alongside clones of herself.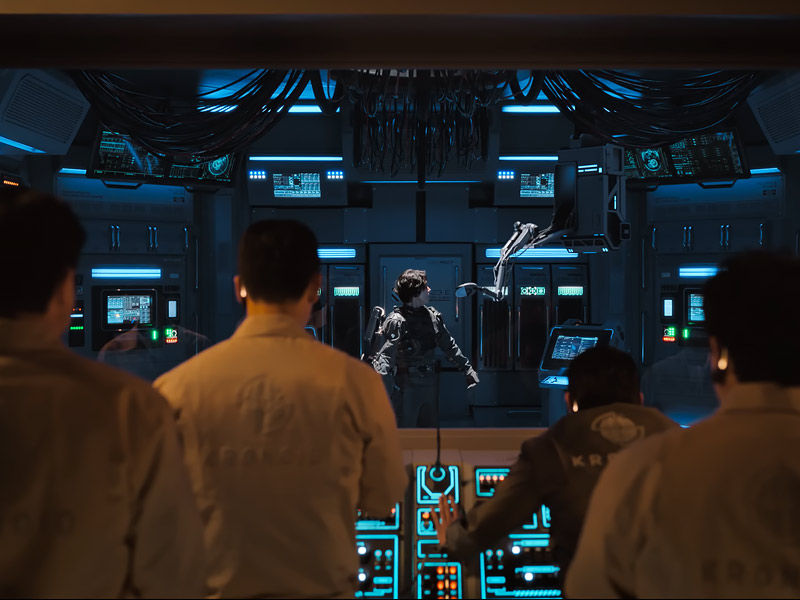 Again, it's a rich idea made more confusing by the way it's set out. However, the film improves significantly as Yeon, who also wrote it, gets into the family drama at its heart. We'll overlook the existence of Train to Busan Presents Psychokinesis, as we did Train to Busan and his superhero film Psychokinesis. Peninsula — Jung E is, at its heart, a narrative about fatherhood. Not only does this film have a female lead, but it is also told from the viewpoint of a toddler.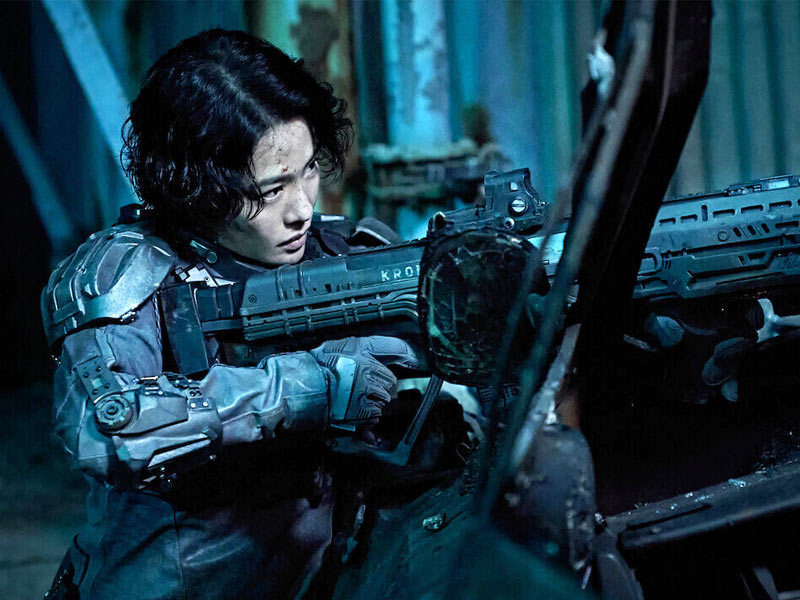 Seohyun's attempts to clone her mother, by constantly forcing her to engage in a simulation of the conflict that killed her, might be seen cynically as her means of punishing her mother for the sense of abandonment she left her with. Seohyun repeatedly puts her mother through the wringer, as if she's in a video game, under the guise of honing her combat abilities. Alternatively, these experiments, which are shot like video game-inspired action sequences reminiscent of Tom Cruise's Edge of Tomorrow, might be read as Seohyun's means of connecting with her deceased mother by making sentient duplicates of her. In any case, it works, even if the film's poor attempts to criticize capitalism don't.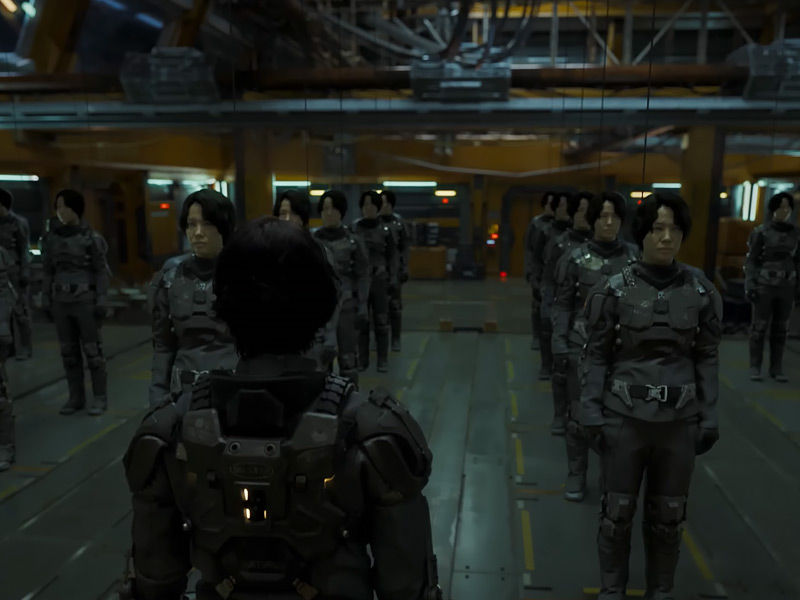 And a big part of why the mother-daughter tale works so well is because Seohyun doesn't have all the time in the world; she's dying. Even though the film is set against the backdrop of an interplanetary struggle, filmmaker Yeon wisely chooses to focus on personal issues. The drama is heightened by the fact that Kang Soo-yeon, who plays Seohyun, died of a brain hemorrhage before the film's premiere. Jung E is dedicated to her memory, and her decision to represent Seohyun as if she were a dead woman walking is almost too brutally foretelling.