As the Persians say, it's time for dessert after a satisfying main course such as chelo kabab (barbecue with rice) or a feast of khoreshts (stews). Sweet pastries with ingredients like sugar, saffron, cardamom, and rosewater make up the majority of Iranian or Persian cuisine.
Persian dessert traditions and recipes differ from town to town, much like Iranian main meals do. Every region of Iran has a distinctive flavor and dessert that is unique to that region.
Black Tea
One of the most significant beverages for Persians to complete their major meal is hot black tea. Even though black tea isn't a dessert, no dessert table is complete without it. According to Persian custom, tea should be scalding hot enough to burn your lips, and deeply dark enough to impart a bitter flavor.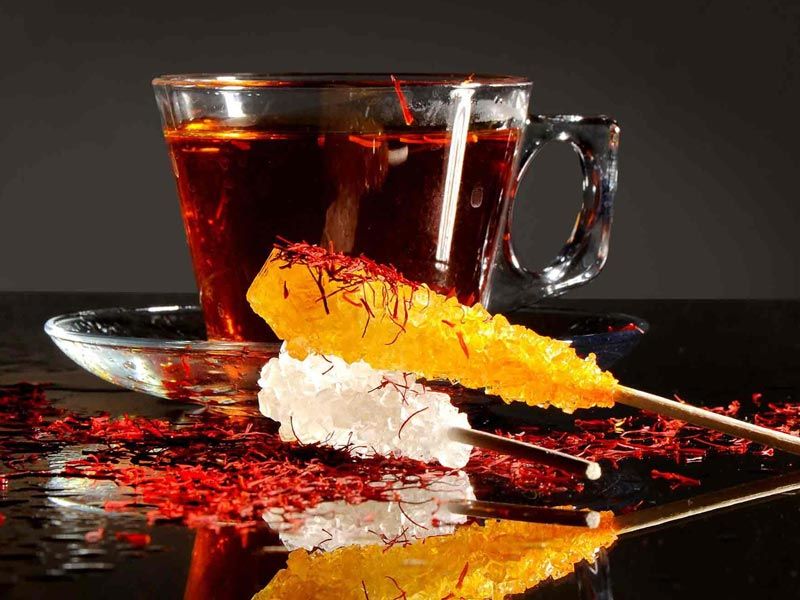 The method used to boil and brew Persian tea in a teapot is the most crucial factor. A spoonful of black tea is added along with one or two cardamom pods and dried rose petals. The tea is then steeped for 5 to 10 minutes.
Faloodeh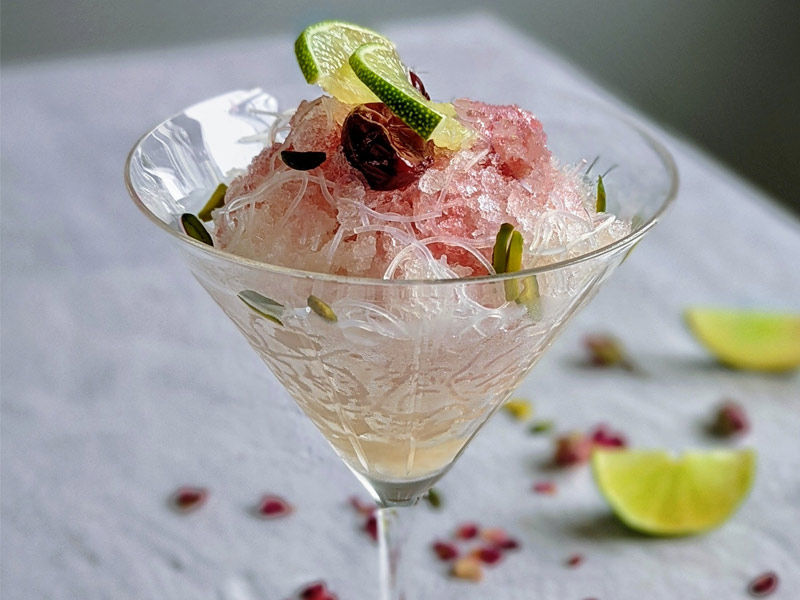 Shiraz is where the frozen dessert known as flooded was first created. The ideal dessert for the hot weather is this one. Vermicelli rice noodles, rose water, lime juice, and cherry syrup are used to make it. While eating it, squeeze a little lemon juice on top because it is sweet.
Akbar Mashti: Saffron Ice Cream, Bastani Sonnati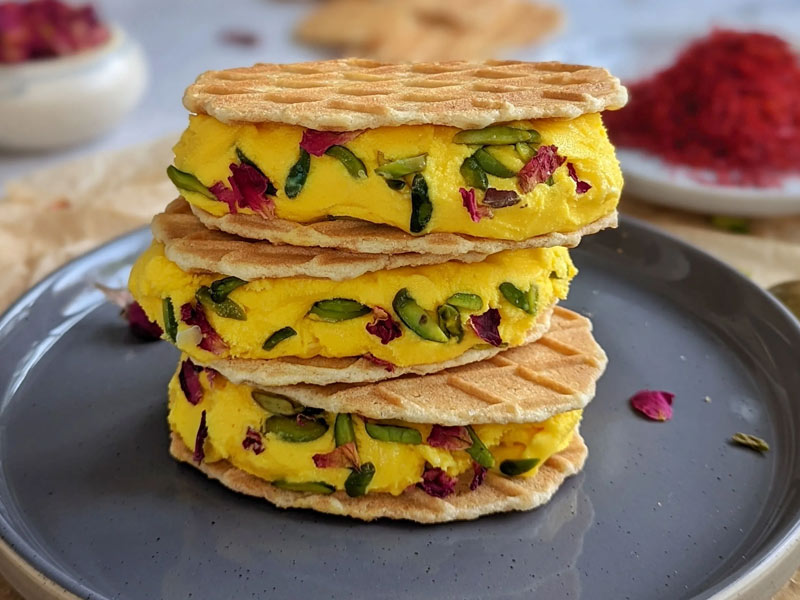 Iranian saffron ice cream, also known as Akbar mashti, is known as Bassani sonnati. Bastani sonata, which roughly translates to "traditional ice cream" in Farsi, has a long history dating back to about 500 BCE. It has always been a favorite and has been served by numerous rulers.
This ice cream's primary taste, along with pistachios and frozen cream, is saffron, which gives it a yellowish hue. As you consume this delicious, thick ice cream with faloodeh, it tickles your taste senses.
Cotton Candy, Pashmak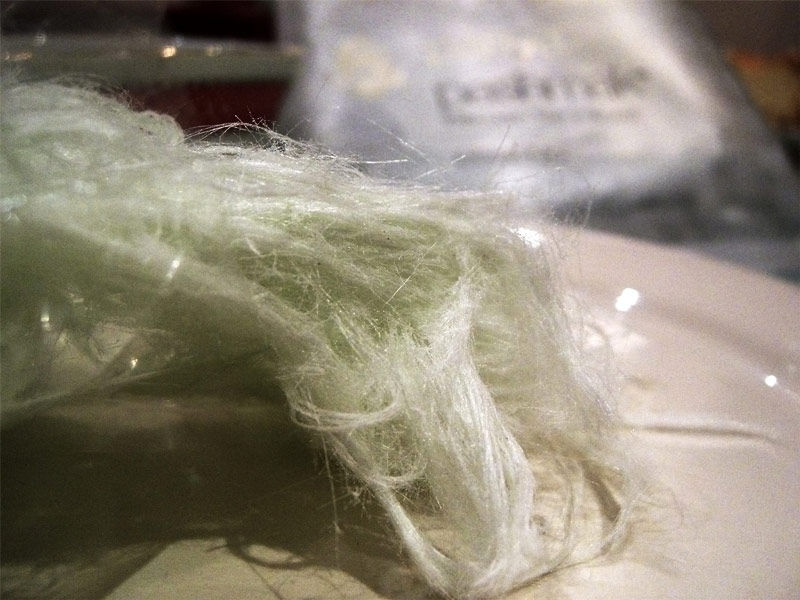 Cotton candy called pashmak, which has its origins in Yazd, is highly well-liked by young people. Persian pashmak is typically flavored with sesame, rose water, cardamom, orange blossom, saffron, vanilla, or pistachio and has more soft threads than other cotton candies. In Farsi, the threads are frequently referred to as angel hair.
sholehzard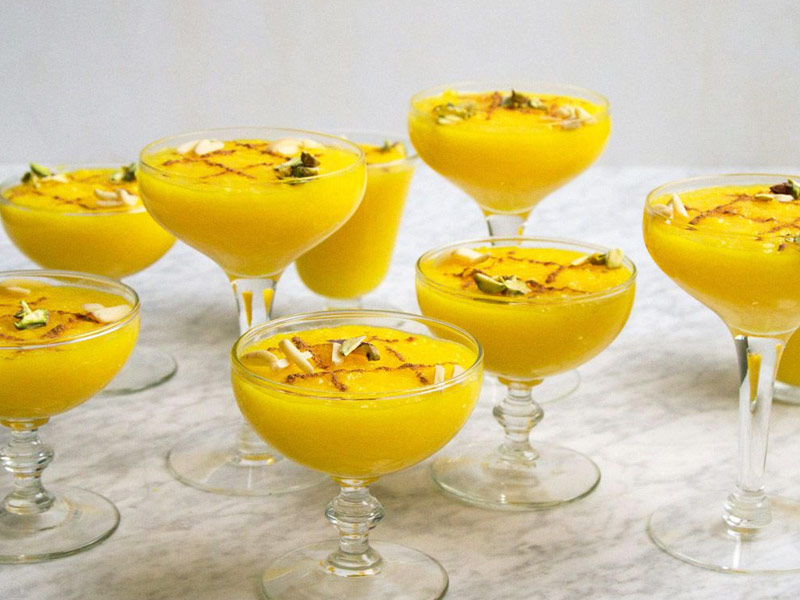 The royal dessert of Persia is sholehzard. One of the best rice puddings is this delicate and light one! As you try it, the strong saffron flavor blended with sweet rosewater dissolves in your lips. Before serving, this dessert must chill for several hours in the refrigerator. Then it is topped with cinnamon and sliced almonds or pistachios.
ab havij bastani
A scoop of saffron ice cream is added to Persian carrot juice to make the float known as ab havij bastani. The majority of cafés and restaurants in Iran sell carrot juice since it is quite popular and high in vitamin A.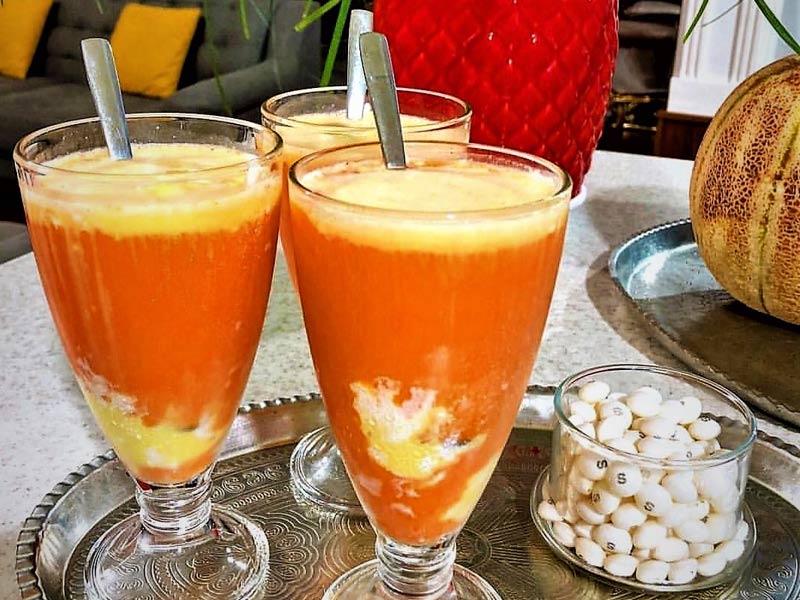 It is quite simple to prepare and very healthy to try! You simply need saffron ice cream and fresh carrot juice. You can also have it with vanilla ice cream as an option. To improve the flavour, some individuals might also add a tiny bit of rosewater.
Cake e Yazdi
Cake e Yazdi is obviously from Yazd, a province in Iran. It is among the most well-liked offerings in Persian bakeries and one of the most typical cakes offered to guests for tea. When someone has happy news to share, such as the birth of a child or the purchase of a new home, this pastry is frequently presented as a treat (shirini).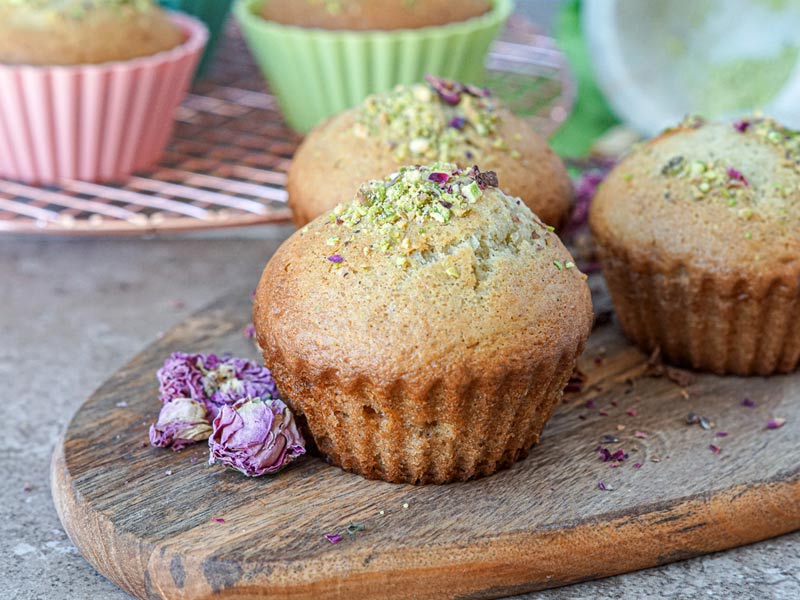 The rosewater and ground cardamom, which give the cupcake additional taste, are the secret components that set it apart from others.
shir berenj
The Persian milky rice pudding known as shir berenj is another tasty and light treat that brings back fond memories of childhood. The components are easy to get in virtually every home, and it is a straightforward recipe.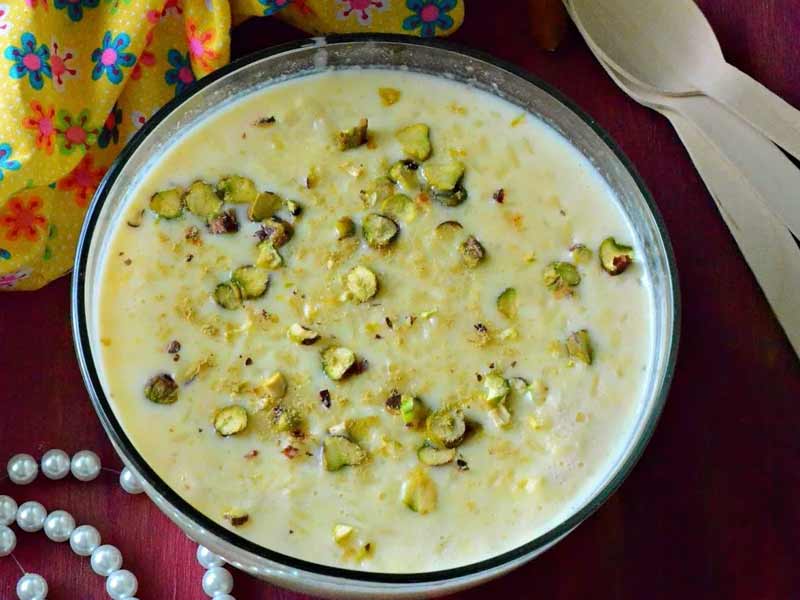 Pure rosewater, milk, and cooked rice are the main ingredients of shir berenj. It is frequently served cold and can be sweetened and adorned with cinnamon and slivered almonds. When you have a sweet tooth but prefer something healthier than a chocolate bar, this treat is perfect.