The finest clothing items for every woman's wardrobe are jeans. With any attire, they go perfectly together. Wearing torn jeans will give you an edgier and more fashionable appearance. You might also attempt to create a pair of DIY tough jeans that are more fashionable and distinctive. Rugged jeans are great for ladies to display their attitude towards fashion, especially in the spring and summer.
You may wear your ripped jeans and a cool top on hot days, and on chilly days, a huge scarf and any coat will make you seem equally trendy. Now, be inspired by perusing the fantastic clothing ideas below. Enjoy!
90s Jeans, Crop Top, & Sheer Button-Down Shirt
The following outfit including jeans is stylish yet simple to recreate. I dressed up these Bohme loose flare pants in a light wash. These adorable jeans include high waistlines, rips, and distressing. Wide legs are very attractive, and the smooth denim makes them comfortable to wear all day or all night.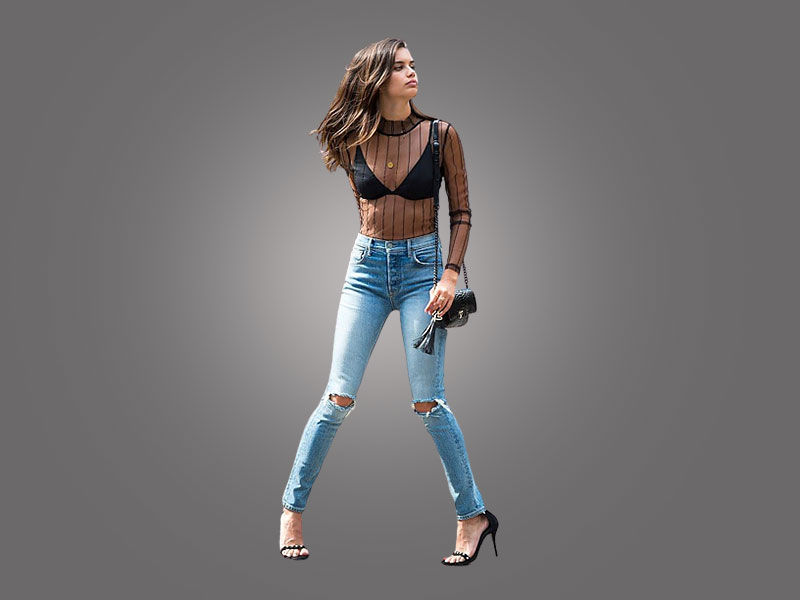 You can wear this outfit anywhere—to dinner, a night out with your pals, or anything else! Over this transparent printed button-down top, I placed this high-neck cropped black tank. This year, the trend has been any sheer button-down placed over a shirt and worn open, with jeans or shorts.
 Baggy ripped Jeans, & Oversized Blazer 
These have a medium wash, are distressed, and have a high rise. The rear section of them is less fitting and extremely baggy. These jeans from Garage are "street style, inspired by the '90s" and are designed to be baggy.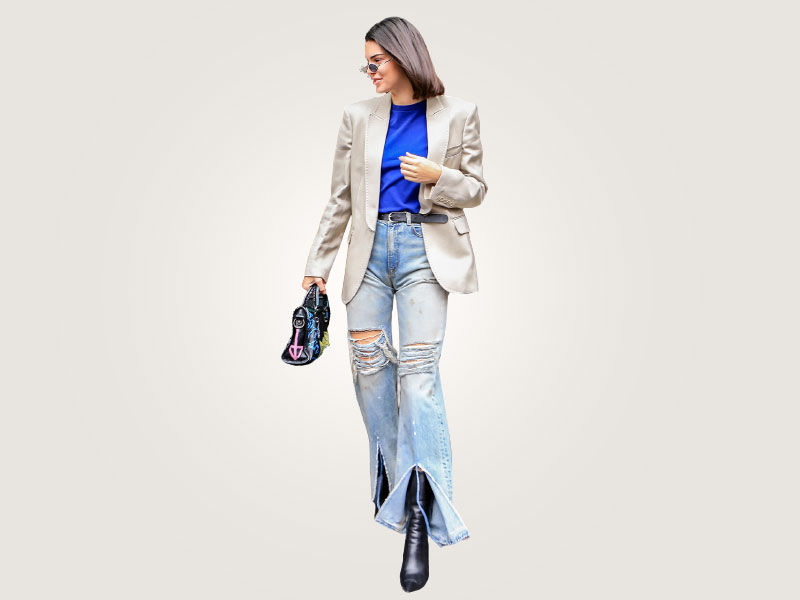 Add a cropped black shirt with a corset-inspired look to this ensemble. With the addition of layering, corsets are continuing to be popular throughout the rest of the year. Add some sturdy black Chelsea boots and this cute little shoulder bag with a cow design to complete the look.
Ripped jeans with denim/leather jacket 
Ripped jeans and a denim or leather jacket are timeless combo that produces a chic and edgy appearance. A wonderful balance is achieved by contrasting the jacket's sleekness with the roughness of the ripped jeans. For a laid-back midday outfit, one choice is to wear a denim jacket with a pair of damaged skinny jeans, a white t-shirt, and trainers. Women may wear a black leather jacket with high-waisted torn jeans, a shirt, or a fitting sweater and ankle boots for a more put-together look. A scarf, a statement necklace, or a hat are some accessories that might further improve an ensemble.
Ripped jeans with chic blouses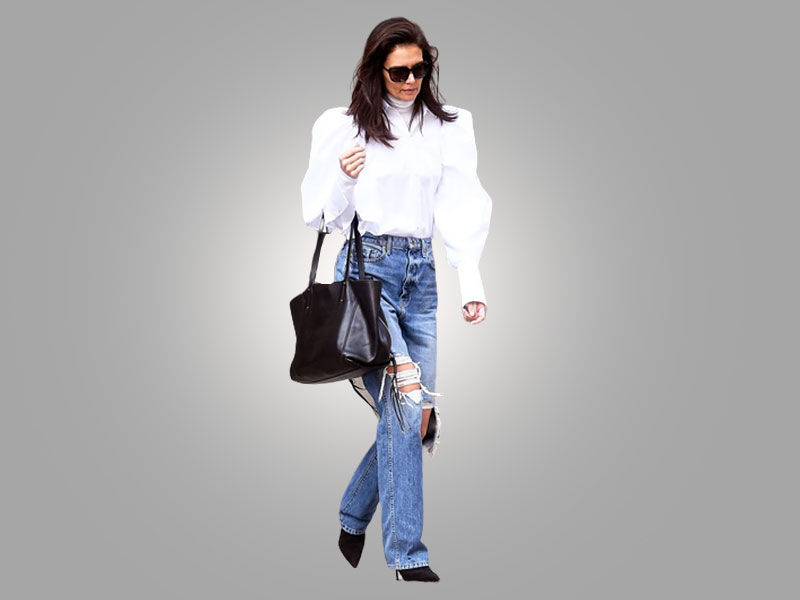 Ripped jeans and chic blouses combine to provide a sophisticated look that is appropriate for many different situations. A beautiful balance is created by the contrast between the sophisticated blouse and the casualness of the tattered jeans. One alternative is to create a stylish and put-together appearance by wearing high-waisted torn skinny jeans with a fitted silk shirt and heels. Distressed boyfriend jeans may be worn with a flowing or oversized top, sandals, or loafers to create a more casual look.
Ripped jeans with cardigans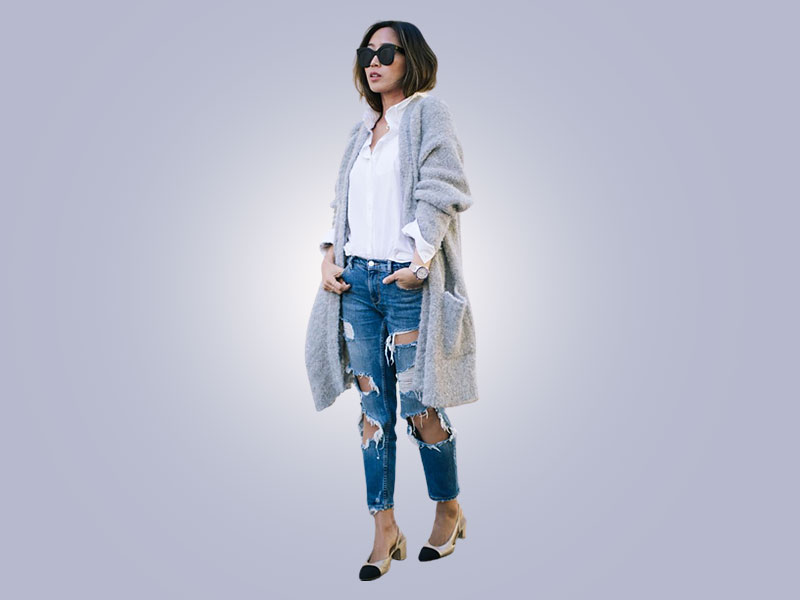 In the cooler months, ripped jeans and a cardigan may be combined to create a chic and cozy look. The tattered jeans give the ensemble a casual edge, while the cardigan offers warmth and texture. A cardigan may be worn in a variety of ways with ripped jeans. One alternative is to put on a big, oversized sweater, a plain t-shirt, and boots with slender, torn jeans. A fitting cardigan may be worn with torn boyfriend jeans, loafers, and a blouse or button-down shirt for a more put-together appearance.