Many excellent films from South Korean Movies depict a grim and gory reality. Society is so rife with brutality and indifference that no amount of glitz and glamour can mask its looming intensity is revealed in the contemporary South Korean Extreme Cinema, while the French has tortured audiences with their violent New French Extremity films.
Many South Korean movies don't hold back when it comes to hurting spectators both viscerally and psychologically, whether it is through cat-and-mouse games involving police detectives with serial killers or examples of school bullying turned evil.
Oldboy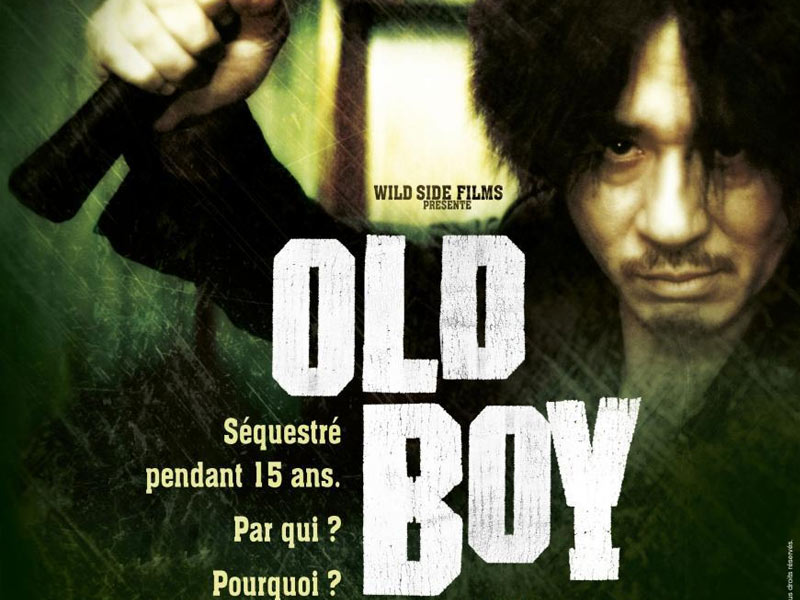 When it was first released in 2003 as part of Park Chan-wook's Vengeance Trilogy, Oldboy both captivated and horrified moviegoers. Oh Dae-Su, an ordinary businessman, is kidnapped and held captive in a dingy hotel room for 15 years in the psychological thriller. After being liberated, he embarks on a trip to find those responsible for his kidnapping, inadvertently becoming entangled in a web of conspiracy and doomed passion.
With its unashamed portrayal of humanity in times of need and story twists galore, Oldboy has rightfully solidified its place among the greatest South Korean movies.
I Saw The Devil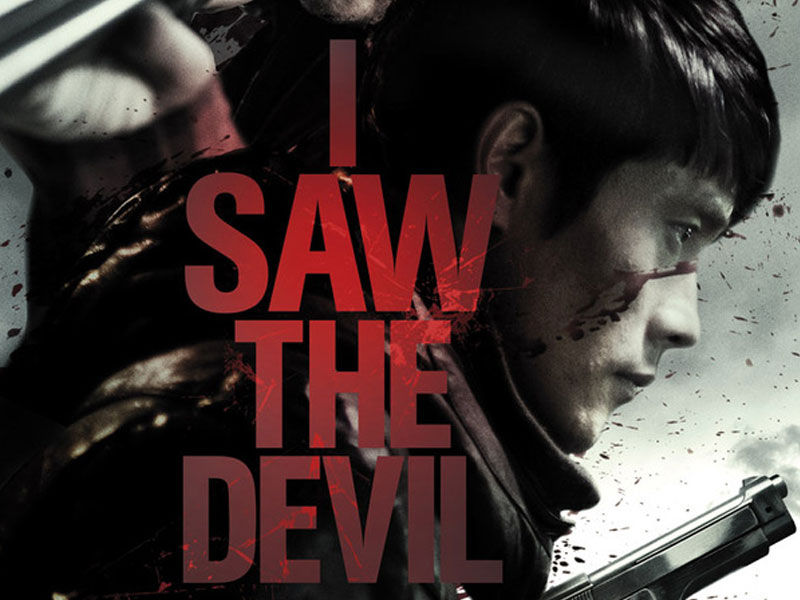 In Kim Jee-woon's 2010 film I Saw The Devil, the Oldboy star Choi Min-sik plays Jang Kyung-chul, a despicable psychotic serial killer and rapist rather than the audience's favorite antihero this time around.
Kim Soo-Hyun, an agent with the National Intelligence Service (NIS), decides to intervene after his fiancée dies tragically at Jang's hands, disrupting the various "personal interests" of the serial murderer and taking matters into his own hands. Kim is unaware that Jang is not a simple-minded monster and that he also has some cunning techniques up his sleeve.
Han Gong-Ju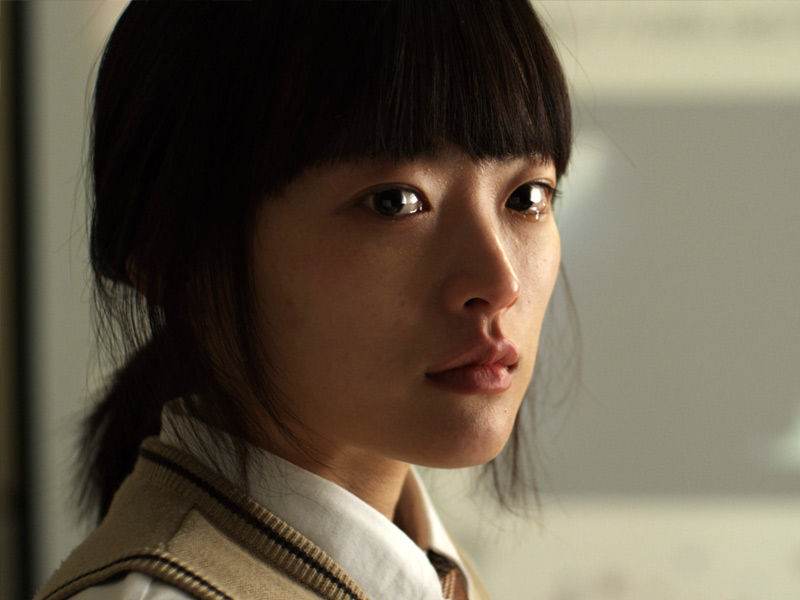 Han Gong-Ju (2013) is based on the 2004 Miryang gang rape case in South Korea, which caused controversy because of the victims' and attackers' ages as well as the police's treatment of the case's gravity.
The film, which alternates between several flashbacks and the present, is focused on incoming transfer student Han Gong-Ju. Han's problematic background is revealed and is now a threat to her own existence as she struggles to adjust to her fresh educational environment by joining a club and making friends with students.
Hope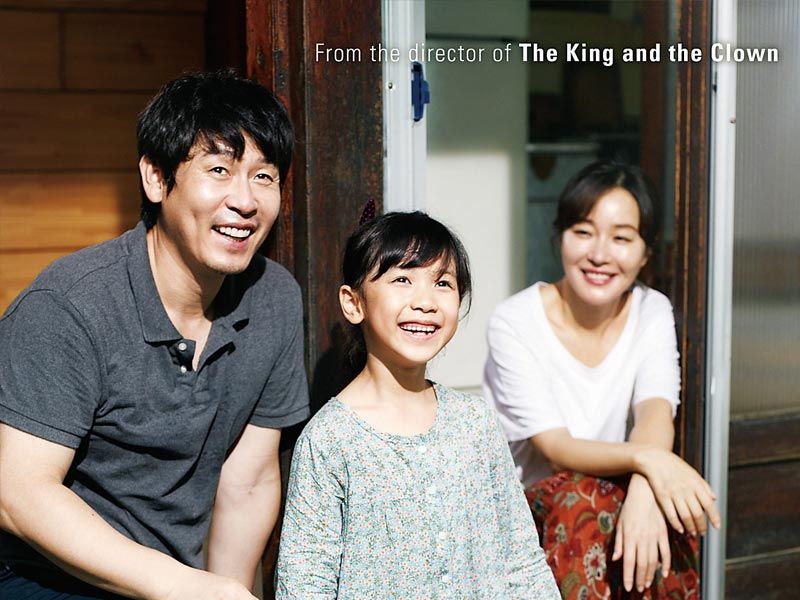 Hope (2013), a film that exposes and explores the anguish that haunts its young victim and her loved ones for the rest of their lives, is another truly heartbreaking true story.
Despite the 2008 Cho Do-soon case's surprising and upsetting ending, audiences were given a movie called Hope that raises awareness of the important issue in the hopes that legislation will be changed to better safeguard children. The drama also makes an effort to highlight the bright spot that pokes through the darkness surrounding the victim by highlighting warm communal support and familial ties.
Gonjiam: Haunted Asylum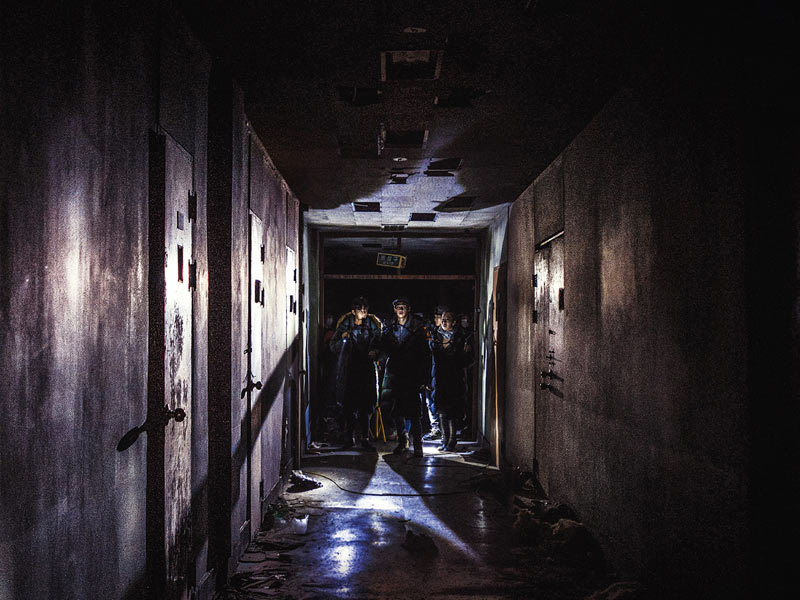 One of the less well-known found footage movies, Gonjiam: Haunted Asylum (2018), manages to shock horror movie fans with a ton of jump scares despite a happy beginning. The story of the horror movie centers on a crew from a horror web series that goes to an abandoned hospital to broadcast a live show. As the group explores the old structure, they anticipate getting more attention and views, but they end up getting more than they bargained for.
The name of the film is a play on the name of a real-life South Korean mental hospital called Gonjiam Psychiatric Hospital, which is said to be one of the country's most haunted places. Since 2018, the hospital has been destroyed.
The Chaser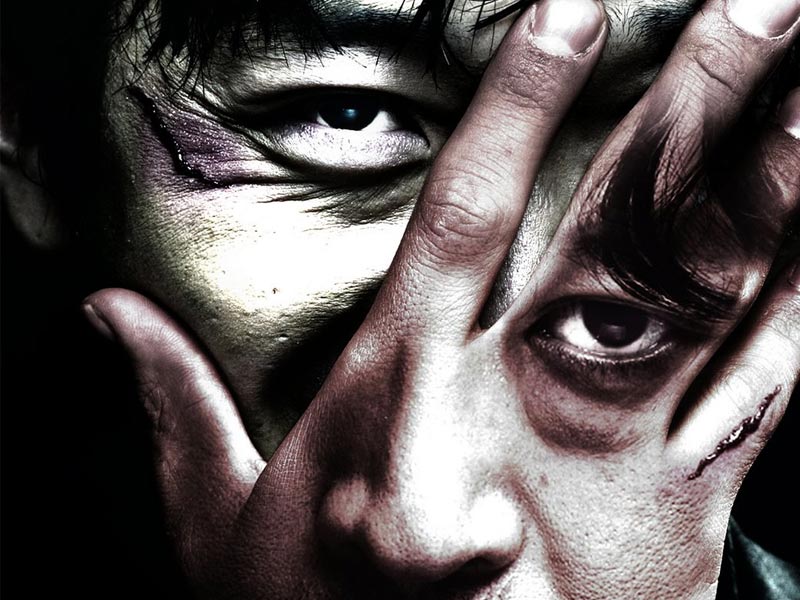 Ha Jung-woo, one of the most well-known actors in South Korea, received his big break with his compelling portrayal of a serial killer. Call him "Jack The Ripper" in Korean if you must.
When two of his girls vanished without paying off their obligations, Jung-ho, an ex-detective turned pimp, found himself in financial problems. He makes the decision to employ his investigative abilities, and he tracks them down before identifying the main suspect as a client of Jung-ho who also happens to be a cold-blooded killer with a deadly hammer. Yoo Young-Chul, a real-life serial killer from South Korea, served as a partial inspiration for the antagonist.
Door Lock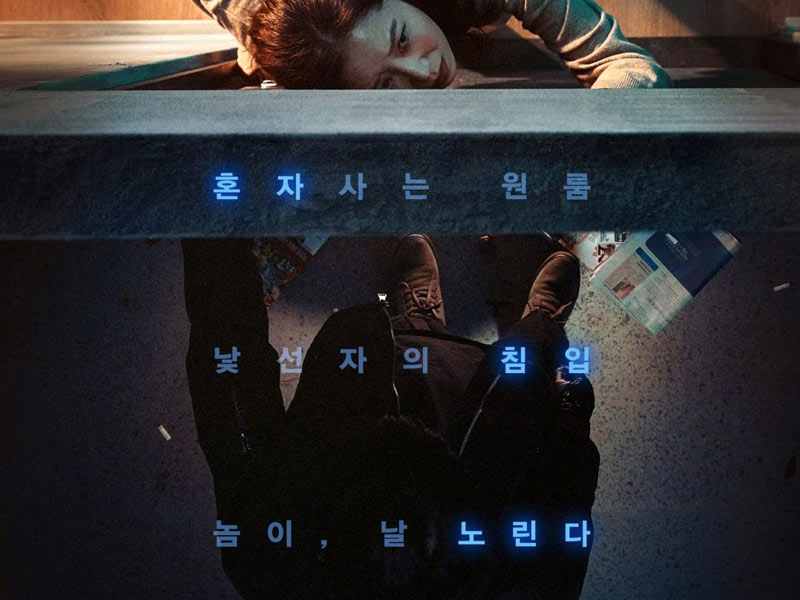 Door Lock (2018), a loose version of the Spanish horror film Sleep Tight (2011), portrays its spooky tale of stalking and house invasion from the viewpoint of the victim.
Kyung-min, the protagonist, lives by herself in a one-room apartment until she one day finds evidence of a stranger trying to break into her space. When Kyung-min notices that the police are uninterested in her situation, she begins her own independent investigation. The movie continuously mocks viewers with its large cast of suspects while depicting the real hardships of living alone and defenseless.
Silenced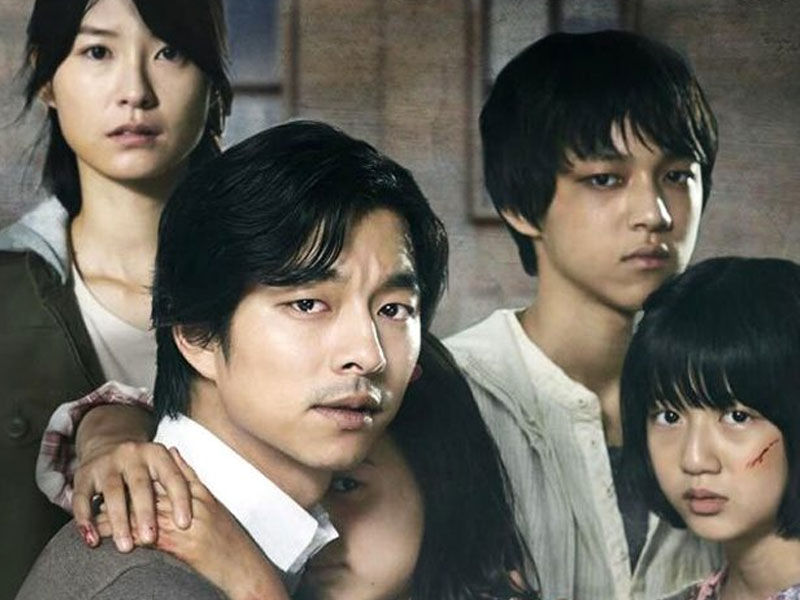 Silenced (2011), which is based on the Gong Ji-young novel The Crucible, is a groundbreaking movie for many reasons than only its masterful storytelling and horrific visuals. Investigations into incidents that occurred in the early 2000s at Gwangju Inhwa School for the Deaf were reopened as a result of the movie.
The horrible treatment that young deaf students endured over five years is revealed in the book Silenced. Because of their disadvantageous circumstances and upbringing, these youngsters were repeatedly sexually assaulted by staff members. The "Dogani Law" was adopted by the Korean National Assembly in 2011, abolishing the statute of limitation for sexual assault against minors.
Memories of Murder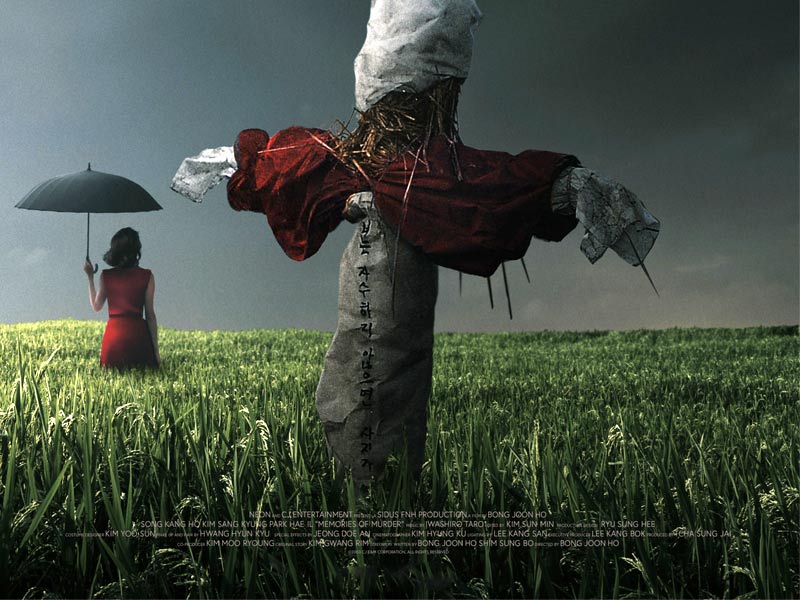 Before the landmark movie Parasite (2019) came out, Bong Joon-ho's comparatively underrated masterpiece Memories of Murder (2003) followed three police officers as they encountered many difficulties and setbacks while trying to solve a serial murder case involving young women.
The dark mystery thrillers, which were inspired by South Korea's first serial murder cases that occurred in the 1980s and 1990s, expertly strike a balance between sarcastic police procedural and pessimistic social commentary. The movie quietly implies that, like any unsolved crime, the perpetrator could be hiding among the audience, as is clear from its memorable ending.
Sympathy for Lady Vengeance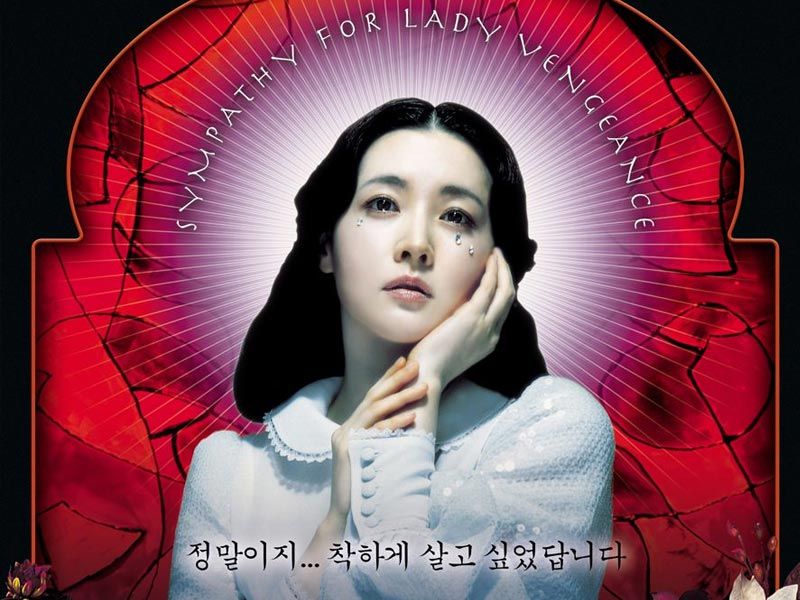 Sympathy for Lady Vengeance (2005), the final entry on this list and the concluding chapter of Park Chan-wook's Vengeance Trilogy is narrated from the viewpoint of Lee Geum-ja. Lee, who was wrongfully found guilty of kidnapping and killing a 6-year-old boy, received a prison term and even gained notoriety across the country for her saintly demeanor and cruel deed.
After being released from prison, Lee swears to exact revenge on those who had wronged her, particularly Mr. Baek, a teacher who had a crucial role in the crimes for which she had been wrongly charged.