A Christmas movie marathon would not be complete without gathering your friends, family, and loved ones. But you can only laugh so many times watching Bruce Willis assault Nakatomi Plaza or a young Macaulay Culkin overcome a couple of clumsy robbers. 
Thankfully, the greatest streaming providers release a fresh slate of Christmas movies every year.
And, while many of them are forgotten by the time New Year's Eve arrives, a handful generally endures the test of time. 2022 is shaping up to be no different, with Netflix, HBO Max, Prime Video, and others already providing customers with a variety of brand-new Christmas movies.
There are a plethora of new holiday films and delights available to stream right now. We've got you covered with everything from a new "holiday special" starring old characters to the anticipated feature-length musicals and animated films. There are even somewhat more innovative ideas, such as an action film in which Santa takes on an elite team of mercenaries – yep, it is a genuine movie that was released this Christmas season. 
Falling for Christmas (Netflix)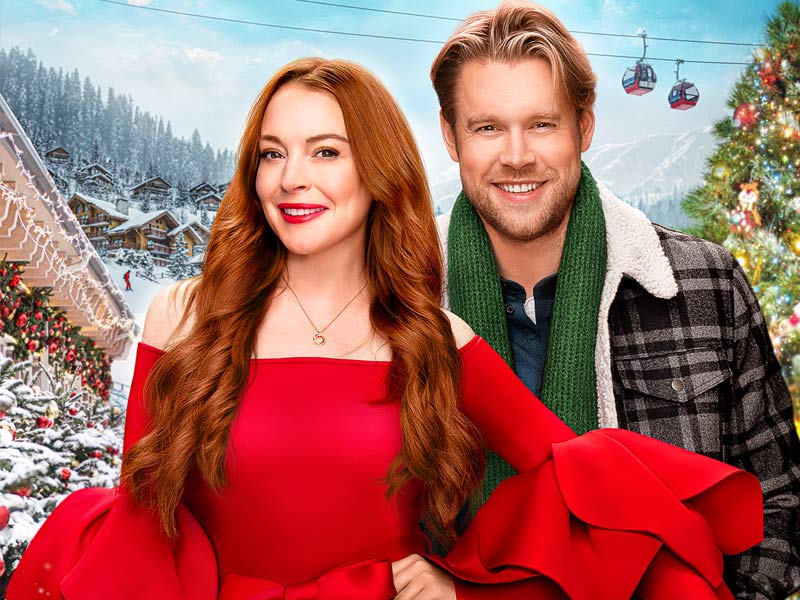 Lindsay Lohan stars as a spoiled hotel heiress who suffers total amnesia after a skiing accident in Netflix's Falling for Christmas. She quickly finds herself in the care of a dashing lodge owner (Chord Overstreet) and his astute daughter. The heiress is already betrothed to a wealthy suitor, but as the holidays approach, she finds herself falling for her gorgeous carer. It's a setting straight out of a Hallmark movie, not to mention Overboard, and Falling for Christmas clearly swings toward the corny. If you don't take your movies too seriously, this is a lot of fun – and much more fun if you can detect a Mean Girls allusion. 
Falling for Christmas is available on Netflix 
Spirited (Apple TV Plus)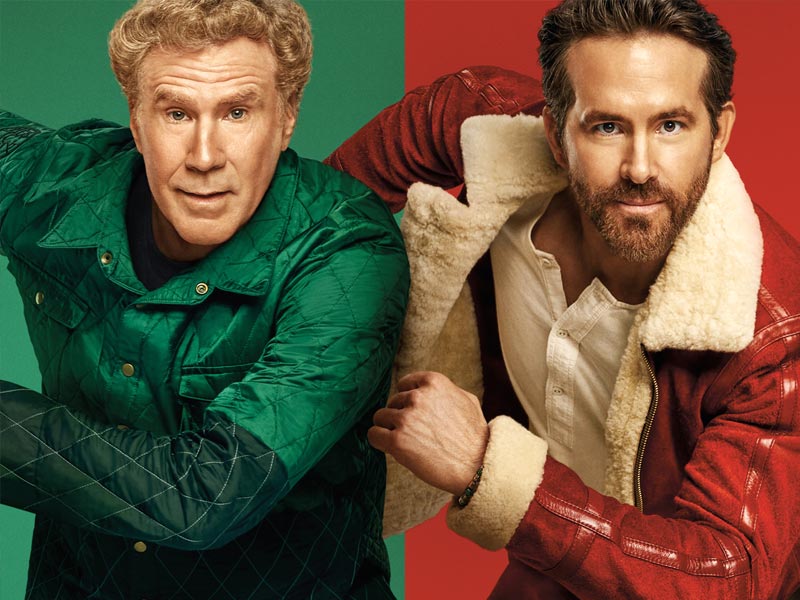 Spirited's elevator pitch is a musical semi-sequel to Charles Dickens's A Christmas Carol starring Will Ferrell and Ryan Reynolds, and it's a fairly convincing one. Ferrell plays The Ghost of Christmas Present, who must assist an apparently irredeemable Scrooge before he retires. Jazzy musical performances, outlandish costumes, and lots of slapstick humor are all on the menu. 2022 has been a fantastic year for Apple TV Plus, and this joyous musical delight is a fitting way to end it. 
Spirited is available on Apple TV Plus.
The Noel Diary (Netflix)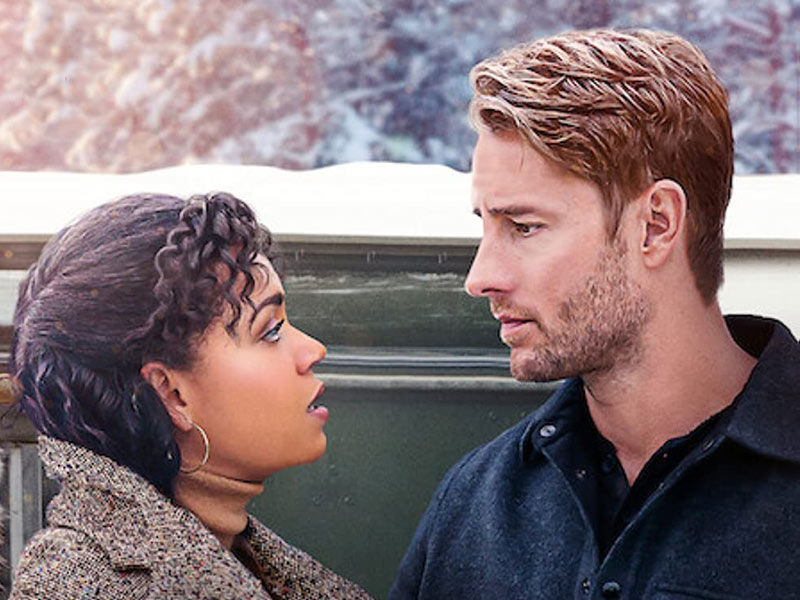 Justin Hartley, well known for his performance in This Is Us, plays a guy who returns to his boyhood home for Christmas after two decades away. But this isn't a nice visit; Jacob (Hartley) has come to settle his family fortune after his estranged mother's death. His reappearance reopens old scars as Jacob attempts to reconcile his traumatic past while also clearing out his late mother's untidy home. By no means the most cheerful holiday film on our list, but an excellent choice if you want a Christmas movie with true emotional depth. 
Netflix has The Noel Diary available for viewing.
A Christmas Story Christmas (HBO Max)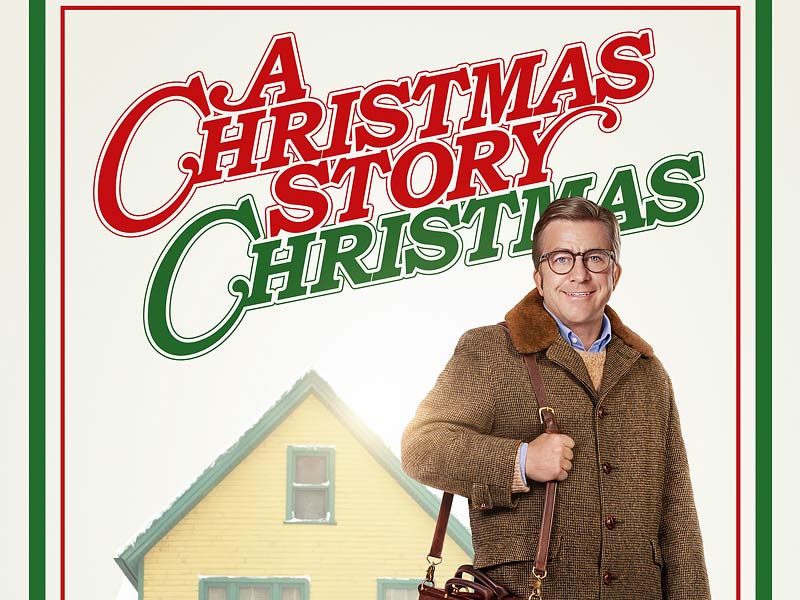 As Scream showed earlier this year, requels (a reboot combined with a sequel) are currently popular, and A Christmas Story Christmas is one such film. Peter Billingsley reprises his role as Ralph Parker in this legacy sequel to 1983's acclaimed A Christmas Story. Ralphie, now an adult, returns to Cleveland Street with a single goal in mind: to give his own children the type of fantastic Christmas he had as a youngster. A Christmas Story Christmas is a worthy follow-up that contains much of the same holiday charm as its predecessor. It's much more than a cheap attempt to cash in on nostalgia for the 1980s original. 
Max may watch A Christmas Story Christmas on HBO.
Scrooge: A Christmas Carol (Netflix)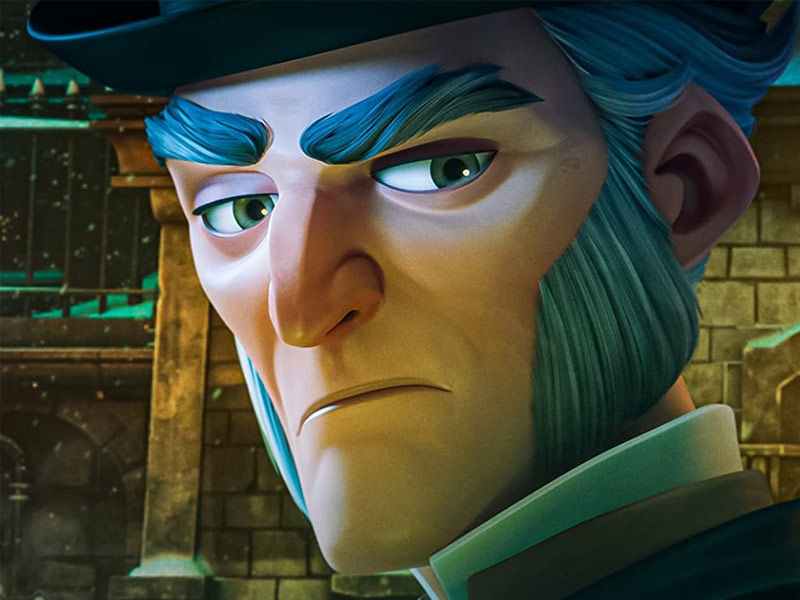 There is no Christmas without a retelling of A Christmas Carol, and this year we have two. Scrooge: A Christmas Carol, like Spirited, is a musical rendition of Charles Dickens's timeless tale with music that will resonate in your ears long after the credits have rolled. Jessie Buckley, Luke Evans, Olivia Colman, and Jonathan Pryce lend their voices to this beautifully animated film. Granted, critics haven't been nice to Scrooge: A Christmas Carol (which has a 36% on Rotten Tomatoes (opens in new tab)), but its 73% audience rating is far higher. 
Scrooge: A Christmas Carol is available on Netflix.