According to projections, global GDP growth would slow from 3.3% in 2022 to 2.7% in 2023 and then nudge up to a still-moderate 2.9% in 2024. For some years to come, restrictive monetary policy will restrain demand growth; the full consequences of policy tightening in 2022 won't be felt until later this year or the beginning of 2024.
The G20 nations' annual consumer price inflation is expected to decrease from 7.8% in 2022 to 6.1% in 2023 and 4.7% in 2024, thanks in part to reduced retail prices for food and energy, easing demand pressures, and less supply constraints. By the end of next year, core inflation is predicted to be moderately sticky but gradually drop towards the goal in the major advanced economies.
business mood is improving from depressed levels, and China's earlier-than-anticipated complete reopening has boosted global activity. Core inflation is also proving to be persistent, indicating increased earnings in some industries and ongoing high-cost pressures in robust labor markets.
The effects of increased interest rates are increasingly being felt globally, especially in the real estate and financial industries. As investors reevaluate risks and lending conditions tighten, signs of stress have begun to emerge in several financial market categories.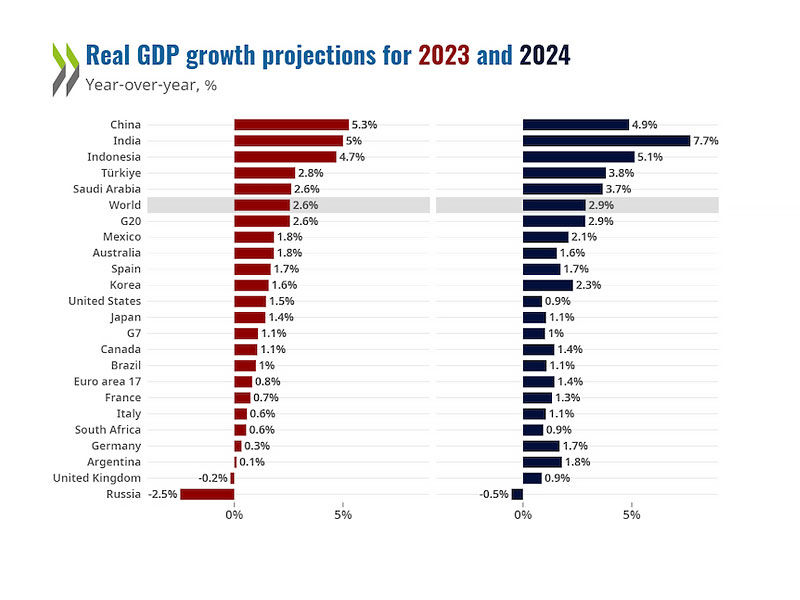 The future of the economy is still quite unknown, and there are significant negative risks to the estimates. One major worry is that inflation may continue to be more enduring than anticipated. It may therefore be necessary to significantly tighten monetary policy further to reduce inflation, which increases the potential of sudden asset repricing and risk reevaluations in the financial markets.
A related issue is that, following a protracted period of extremely accommodating policy and the quick pace at which policy interest rates have subsequently been raised, it is challenging to assess the extent of the impact of the tightening of monetary policy that has already taken place.
Except for the pandemic period in 2020, the expected global GDP growth rate for 2023 is 2.7%, which would be the lowest yearly rate since the global financial crisis. In 2024, a little increase to 2.9% is anticipated. The annual OECD GDP growth is anticipated to be below trend in 2023 and 2024, although it will progressively increase through 2024 as real incomes increase and inflation moderates.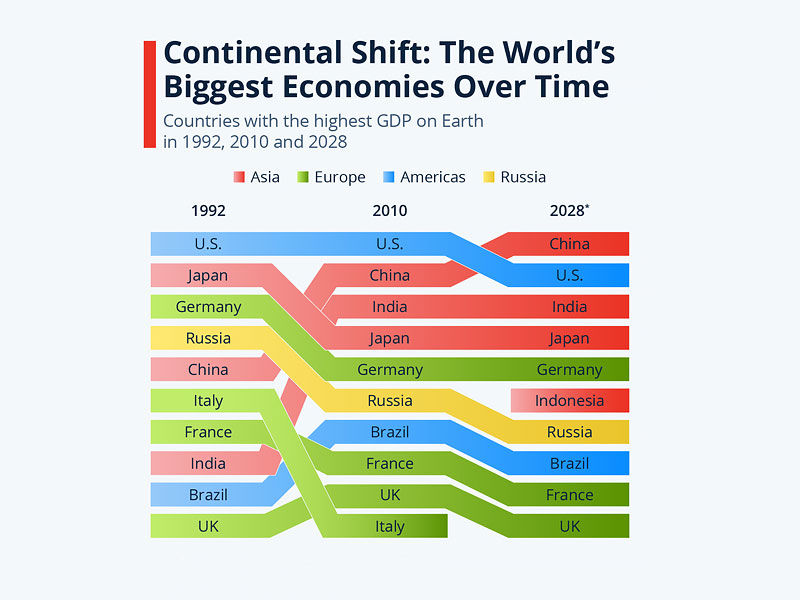 If tighter financial conditions were to cause stress in the financial system and jeopardize financial stability, the impact on economic growth could be greater than anticipated. A cooling of overheated markets and moderation of credit growth are typical channels through which monetary policy typically takes effect. Risks related to duration and liquidity may be further exposed by abrupt fluctuations in the market value of bond holdings.
Credit risks at banks and non-bank financial institutions are increased by rising consumer and business debt servicing costs as well as the likelihood of loan defaults, which may lead to further tightening of lending criteria.
Pressures for underlying inflation are still significant.
Even though prices for goods and services have continued to climb quickly, headline inflation has decreased in most economies in recent months as a result of the decline in energy costs. Core inflation stays steady at a high level.
Households were hard hit by inflation.
 Real earnings declined in 2022 as a result of strong inflation and limited pay gains. To mitigate the consequences of rising energy and food prices on households, several governments implemented considerable support. Real wages are expected to cease decreasing in the majority of OECD nations by 2023.