"Around 22 nations are negotiating with us and contacting us to see whether we can have bilateral trade (in rupees). Additionally, many of those nations require dollars, Sitharaman told news outlet NDTV in an interview.
22 nations are looking towards rupee-based bilateral trade with India: FM Indra Nirmala Sitharaman
According to India's finance minister Nirmala Sitharaman, some 22 nations are now discussing and exploring bilateral trade in rupees.
India recently implemented several initiatives to promote the use of the Indian rupee for conducting overseas transactions. Through partnerships with banks from 22 other nations, the South Asian nation created special rupee vostro accounts within local banks, allowing the conversion of national currencies.
The Central Government informed the Rajya Sabha that the Reserve Bank of India (RBI) has authorized banks from 18 countries to create Special Vostro Rupee Accounts (SVRAs) to settle payments in Rupee.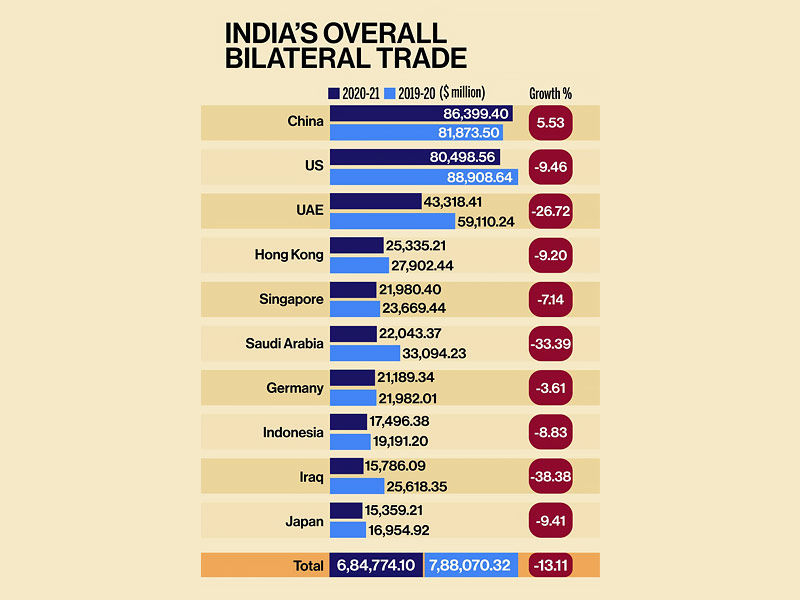 Bhagwat Karad, the Union Minister of State for Finance, responded to a question from Sushil Kumar Modi of the BJP by explaining that banks from partner nations can create SVRAs by working with Authorised Dealer (AD) banks in India, subject to getting approval from the rbi.
Foreign Secretary Vinay Kwatra stated that negotiations over trade settlements in national currencies have been especially favorable within the BRICS framework following the BRICS conference in Johannesburg.
According to Kwatra, the BRICS nations have been debating for a while how to set up a mechanism through which each of the BRICS countries can at least start doing trade settlements in national currencies. This discussion was brought up during a special briefing by the Ministry of Foreign Affairs on the Prime Minister's visit to South Africa.
He said, "Trade settlement in national currency, conceptually, is something we have already started working on, not only as a debate or talking point but also via on-the-ground cooperation.
"We are also seeking national currency trade settlements with several other nations. Therefore, something that has enormous potential for the BRICS if it becomes a topic of highly advanced negotiations and the BRICS countries agree to conduct trade settlement in national currency, Kwatra continued.