Rakesh Jhunjhunwala is an Indian businessman and stock trader. Jhunjhunwala manages his own portfolio and owns several firms, including his asset management firm, Rare Enterprises. He is the chairman of Aptech Limited and Hungama Digital Media Entertainment Pvt Ltd. He is often called the King of Dalal Street or the King of the Bull Market. Jhunjhunwala is the most popular stocks trader in the country. 
Birth and Early Life of Rakesh Jhunjhunwala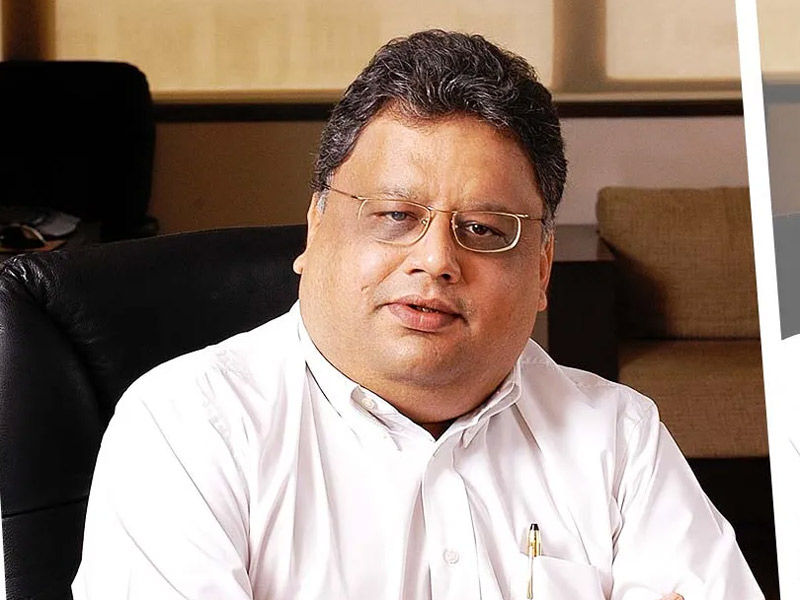 Rakesh Jhunjhunwala was born on July 5, 1960, in Telangana's Hyderabad to Radheshyamji Jhunjhunwala and Urmila Jhunjhunwala. He is married to Rekha Jhunjhunwala and has two sons and a daughter, Aryaman Jhunjhunwala, Aryaveer Jhunjhunwala, and Nishtha Jhunjhunwala.
He currently resides in a lavish house in Mumbai's Malabar Hill. He is a Chartered Accountant by education and an investor, trader, and businessman by profession.
The 61-year-old sits on the board of directors of Prime Focus Limited, Bilcare Limited, Praj Industries Limited, Mid Day Multimedia Limited, Nagarjuna Construction Company Limited, Viceroy Hotels Limited, Innovassynth Technologies, Geojit Financial Services, and Tops Security Limited.
Every individual in this world wants to become rich. But there are only a few like Jhunjhunwala who turn their dream into reality. He went to Sydenham College of Commerce & Economics, Mumbai, where he completed his B Com before becoming a Chartered Accountant.
Jhunjhunwala, who has a net worth of over $490 crores or 4.3 Billion USD, started his stock market career with just Rs. 5,000. It was in 1985. He is the 54th richest person in India and the 665th billionaire in the world. When Jhunjhunwala started trading, the Sensex was at around 150 points. This is enough to say that Jhunjhunwala was an early bird when it came to trading. After initial success, Jhunjhunwala managed to convince a client to invest Rs. 1.5 lakh for the interest of 18%. Soon after this, he got another client to invest Rs. 10 lakh. 
Rakesh Jhunjhunwala struck Gold when he bought the shares of Tata Tea at Rs 43 and sold it at Rs 143. That was Jhunjhunwala's first big profit. After this success, he invested in other popular companies like Sesa Goa, Apollo Hospitals, Bata, and Bharat Electronics. His investments between 1986 and 1989 helped him accumulate a profit of nearly Rs. 25 lakh.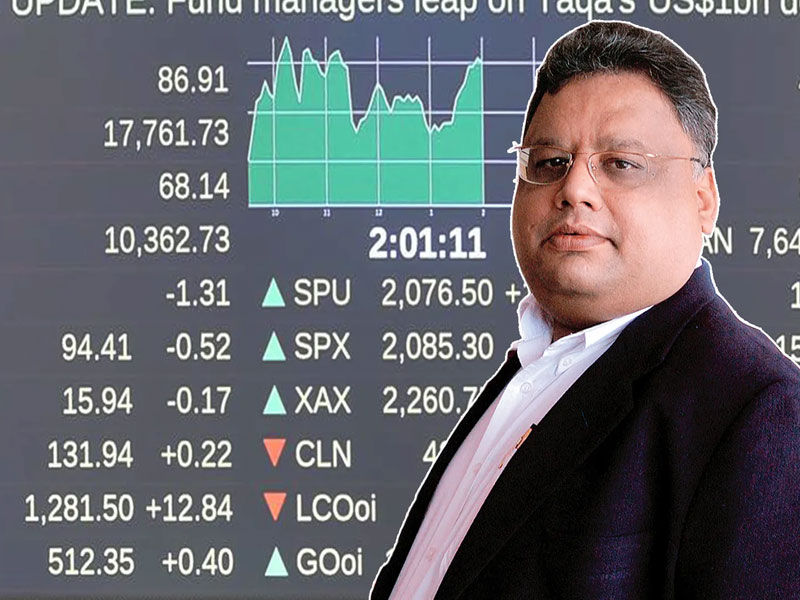 The billionaire's best investment decision was to invest in Titan. Jhunjhunwala accumulated the shares of Titan at an average of Rs. 3. The shares of Titan are now trading at over Rs. 1500. He still has a significant investment in the firm. Jhunjhunwala still holds a 5.52% stake in the company. He also made huge profits from his investment in Lupin Limited. Jhunjhunwala purchased the shares of Lupin at Rs.150. The price of Lupin's shares soon surged to Rs. 975.
It is these profits in trading that helped Rakesh Jhunjhunwala earn the tag of the King of Dalal Street.
To all those who think he made only profits throughout his trading career, it is important to know that Jhunjhunwala also has suffered losses like any other trader. Jhunjhunwala's biggest loss was during the market crash of 2008, when almost all of his stock fell by over 30%. However, the master trader managed to recover the losses with a significant recovery in 2012.
While Jhunjhunwala started his career as a stock trader and investor, Jhunjhunwala now owns several businesses. He is the chairman of Hungama Digital Media Entertainment Pvt Ltd. He has co-produced several movies such as Shamitabh and English Vinglish. Jhunjhunwala also owns Rare Enterprises, which is a private equity firm.
Jhunjhunwala always speaks in favor of the stock market and trading in India. He believes that the stock market has a huge role to play in the economic growth of India. One lesson to learn from Jhunjhunwala's trading journey is to have patience. He was a patient for 4 years after suffering a loss in 2008, and by 2012, he had recovered the losses.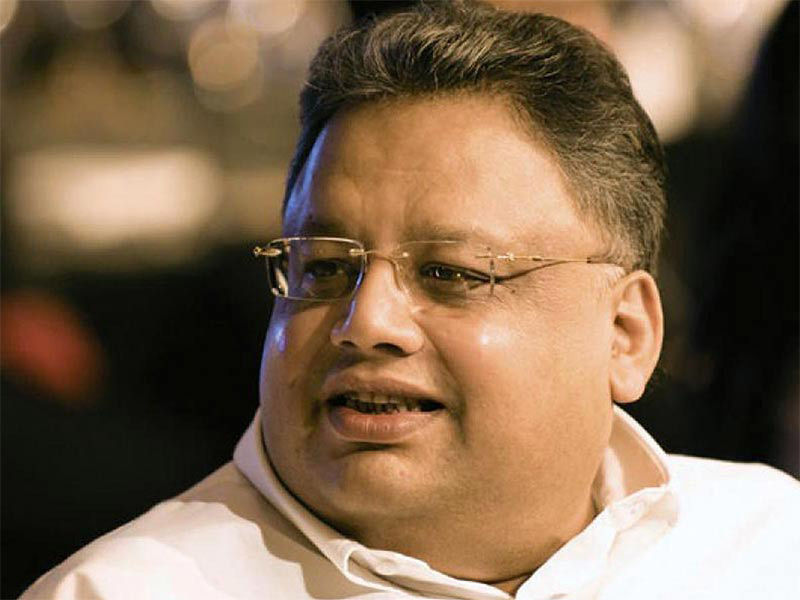 Jhunjhunwala sees Radhakrishnan Damani, the owner of DMart, as his mentor. Both Jhunjhunwala and Radhakrishnan made a lot of gains during the phase when Harshad Mehta dominated the market. Jhunjhunwala also once referred to Harshad Mehta as the Big Bull.