Apple revealed the iPhone 15 Pro and the iPhone 15 Pro Max on Tuesday in a highly anticipated event. The transition to a brushed titanium frame from last year's models' polished stainless-steel frame may be the most noticeable aesthetic difference in the iPhone 15 Pro series.
The real innovation of the iPhone 15 series, meanwhile, is found underneath the surface. With compatibility for GLONASS, Galileo, QZSS, BeiDou, and NavIC (Navigation with Indian Constellation), created by the Indian Space Research Organisation (ISRO), Apple has incorporated accurate dual-frequency GPS.
Describe NavIC.
A large network of ground stations and seven satellites make up the regional navigation satellite system known as NavIC, formerly known as the Indian Regional Navigation Satellite System (IRNSS).
It provides two services: Restricted Service (RS) for strategic users and Standard Position Service (SPS) for civilian customers. 1500 km outside Indian territory are included in the coverage area.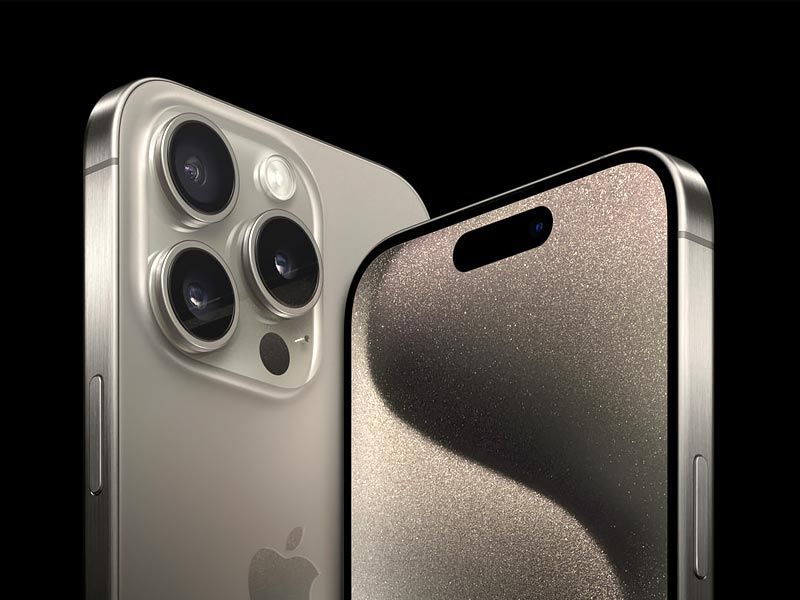 According to ISRO, NavIC signals are very precise, providing users with location accuracy better than 20 meters and timing accuracy higher than 50 nanoseconds, exceeding several of its competitors in the worldwide navigation satellite system.
The system was created in part as a reaction to the difficulty of using other governments' regulated global navigation satellite systems, particularly in hostile environments. When the Indian military asked the United States for Global Positioning System (GPS) data for the Kargil region in 1999, the request was refused, depriving them of vital intelligence. The Indian government approved the project in May 2006.
Details on the iPhone 15 series
The ring/silent switch that was formerly standard on the iPhone 15 series has been replaced with an adjustable "Action Button." This adaptable button may be programmed to perform a range of tasks, like starting shortcuts, turning on accessibility features, starting the camera, and even turning on the torch.
Super Retina XDR screens with ProMotion capability are a feature of both the iPhone 15 Pro and iPhone 15 Pro Max.
The A17 Pro processor, a 3-nanometer chip with an astounding 19 billion transistors, is the brains of these gadgets. This device features a 16-core Neural Engine in addition to six main cores, including two high-performance cores and four efficiency cores.
The iPhone 15 Pro Max outperforms the iPhone 15 Pro in terms of photographic skills because of its new telephoto camera that uses a tetra-prism design, enhancing zoom capabilities up to 5x, whereas the iPhone 15 Pro has a maximum 3x magnification.
The 128GB model of the iPhone 15 Pro costs Rs. 1,34,900, the 256GB model costs Rs. 1,44,900, the 512GB model costs Rs. 1,64,900, and the 1TB model costs Rs. 1,84,900. The pricing of the iPhone 15 Pro Max, on the other hand, ranges from Rs 1,59,900 for the 256GB model to Rs 1,79,900 for the 512GB model, and Rs 1,99,900 for the 1TB model.