Start the Countdown, we have ignition, Its a Liftoff to the best movies about space
Space is one of the most interesting and intriguing topics even today. Science has progressed significantly over the past few decades. It has helped us find numerous interesting facts about the vast and endless space. As far as we know, there's no end to space. It means space is literally limitless. Our space consists of 9 planets, asteroids, meteoroids, stars, and other things, including the Sun and the moon. What we know about space is too little and what is yet to be learned is endless. There's much more to space than the 9 planets, stars, the Sun, and the Moon.
There are very few ways for common people to learn about space. Movies are one of the best ways for us to know more about unexplored space. While movies about space are always a mixture of science and fiction, they are a treat to watch, especially for space enthusiasts. For all of us who don't have access to secrets explored in space by agencies like NASA and ISRO, movies about space are the best alternative to explore a fantasy world involving space. Science Fiction is one of the most interesting genres of movies, and it has become really popular in recent times. 
We have prepared a list of 8 movies about space that every space enthusiast must watch.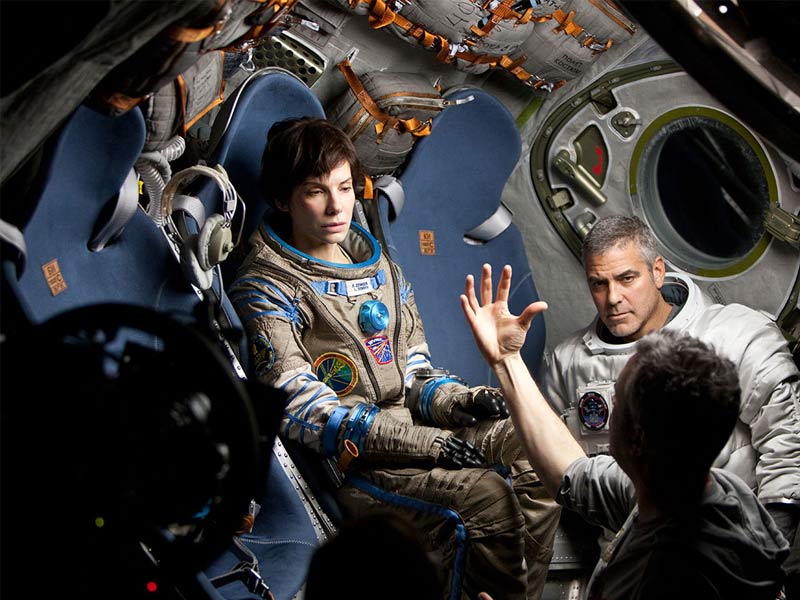 The 2013 science fiction thriller has been directed by Alfonso Cuaron. Featuring Sandra Bullock and George Clooney, the film showcases the struggle of American astronauts who get stranded in space after their Space shuttle gets destroyed in mid-orbit destruction. It is really an intriguing movie with extraordinary scenes from space. The film earned over $723 million worldwide. It was the 8th highest-grossing film of 2013.
October Sky: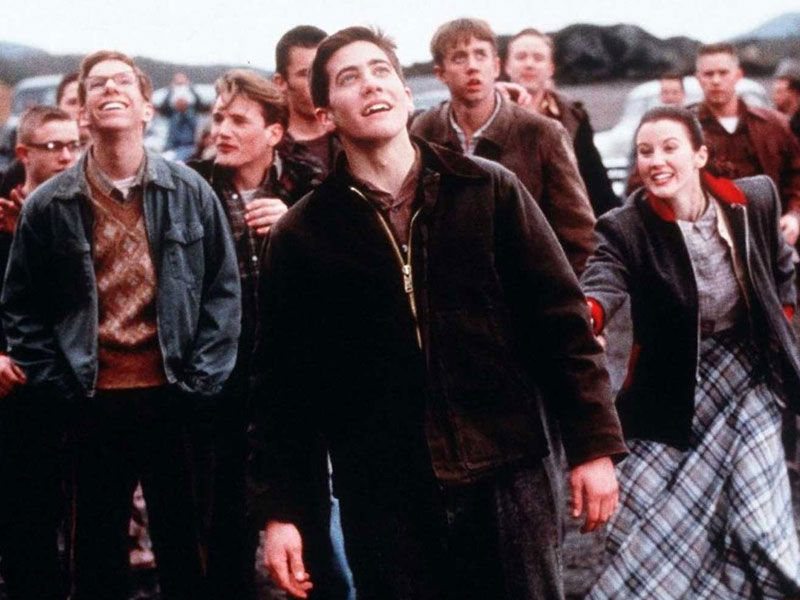 October Sky is an American biographical drama film directed by Joe Johnston based on a memoir of the same name. It narrates Homer H Hickman Jr, the son of a coal miner. He dares to pursue his dream of taking up rocketry after getting inspired by the launch of Sputnik 1 in 1957. Homer eventually ends up as a NASA engineer. It was one of the most celebrated movies about space of that period.
Contact: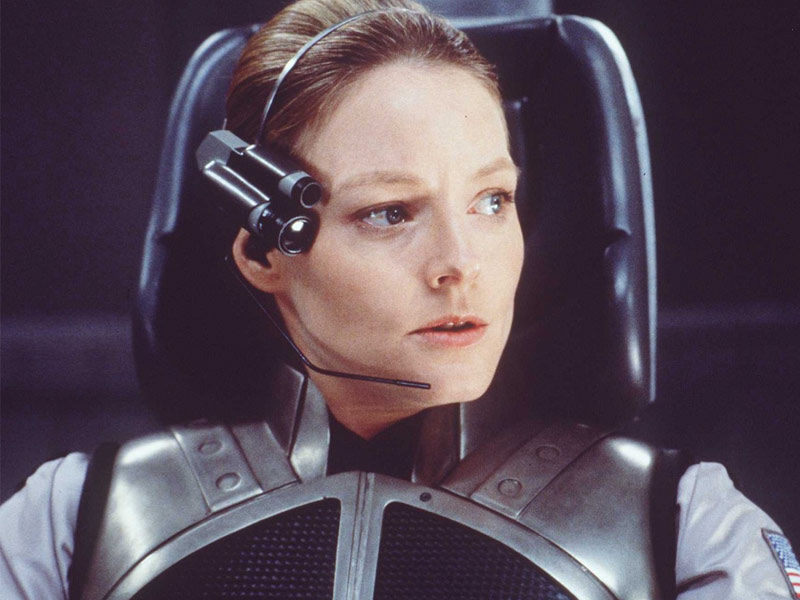 Contact is one of the most influential and inspirational movies about space of all time. Directed by Robert Zemeckis, the 1997 American science fiction movie adaptation of Carl Sagal's 1985 novel. It is the tale of a continuous effort by scientists to detect radio signals coming from space and establish contact with other civilizations. The movie also shows how discrimination against Black people was there in every field during that period in the US. 
First Man: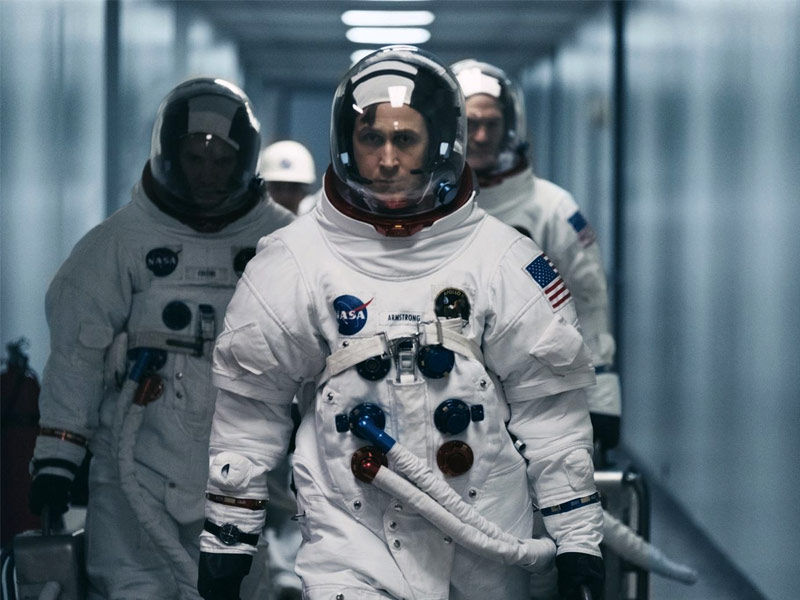 First Man is a biographical drama based on James R Hansen's book "First Man: The Life of Neil A. Armstrong." The film features Ryan Gosling as Neil Armstrong. It is an Academy Award-winning movie that covers Armstrong's story right from a 1961 test flight of the X-15 spaceplane to the conclusion of the Apollo 11 mission. The movie showcases different aspects of the astronaut's life. The 2019 film also showcases Armstrong's grief after his two-year-old daughter Karen and close friends Elliot See and Ed White.
Interstellar: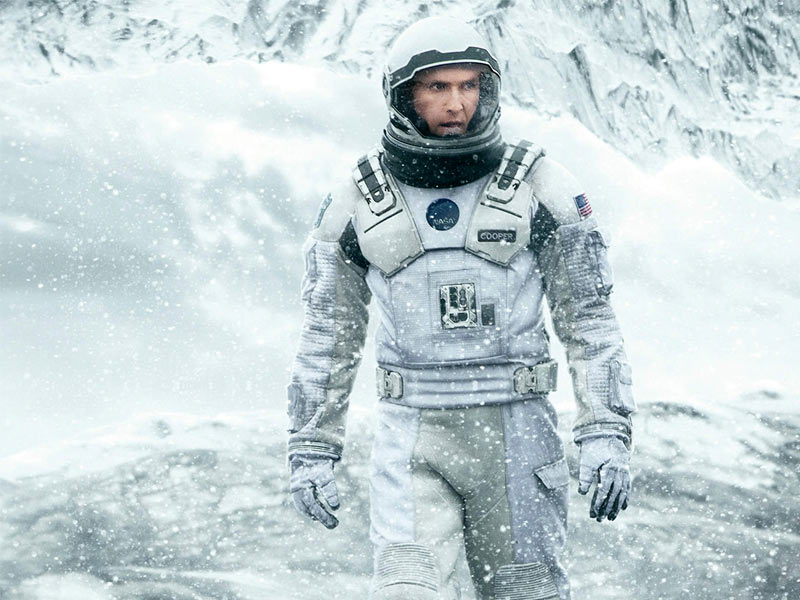 There's hardly any space enthusiast who wouldn't have watched Interstellar. The 2014 British-American science fiction film by Christopher Nolan stars Matthew McConaughey as an astronaut turned farmer whose task is to find a new home planet for a dwindling population that is facing a tough time in surviving global crop failures freaky dust storms. It covers the story of a group of astronauts who travel through a wormhole near Saturn in search of a new home for humankind.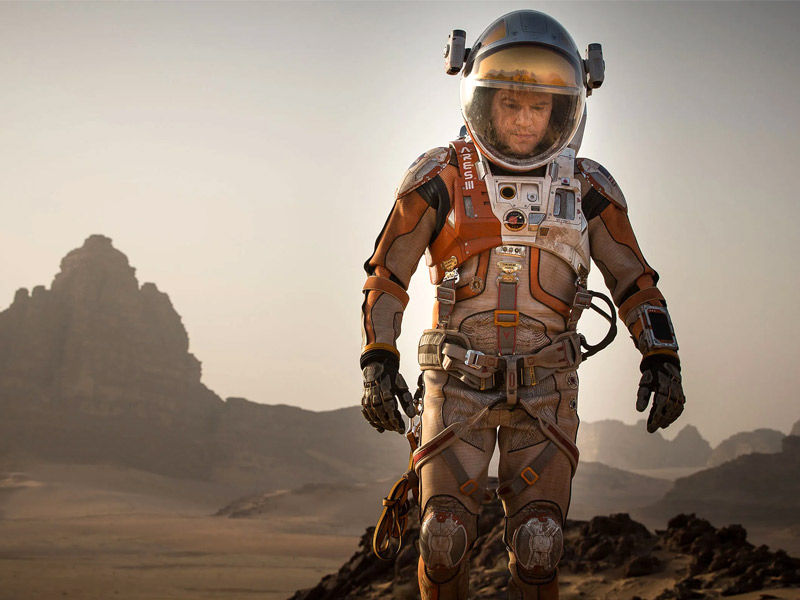 The 2015 science fiction film has been directed by Ridley Scott, and it stars Matt Damon in the lead role. The film showcases the struggles of Damon on the Red Planet after he is left behind. NASA continues with efforts to bring back the astronaut. The movie is based on Andy Weir's bestselling book of the same name. The movie was nominated for seven Oscars and listed among the American Film Institute's top 10 movies of 2015 for its gripping story.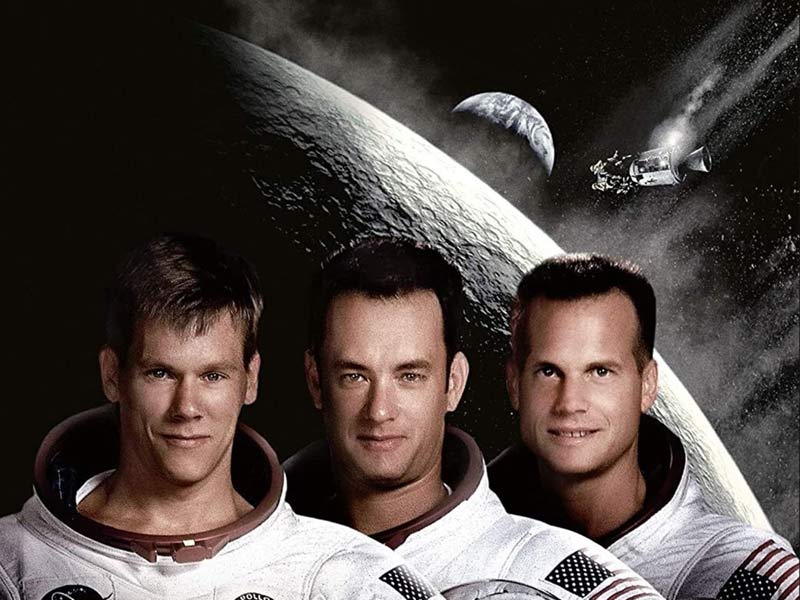 The 1995 American space documentary-drama has been directed by Ron Howard. The movie starring Tom Hanks, Kevin Bacon, Bill Paxton, Ed Harris, and Gary Sinise is an adaptation of the 1994 book Lost Moon: The Perilous Voyage of Apollo 13 by astronauts Jim Lovell and Jeffrey Kluger. It is a dramatic representation of the explosion that led to NASA calling off the 1970 Apollo 13 mission, followed by the struggle to bring 3 astronauts back home safely.
The Right Stuff: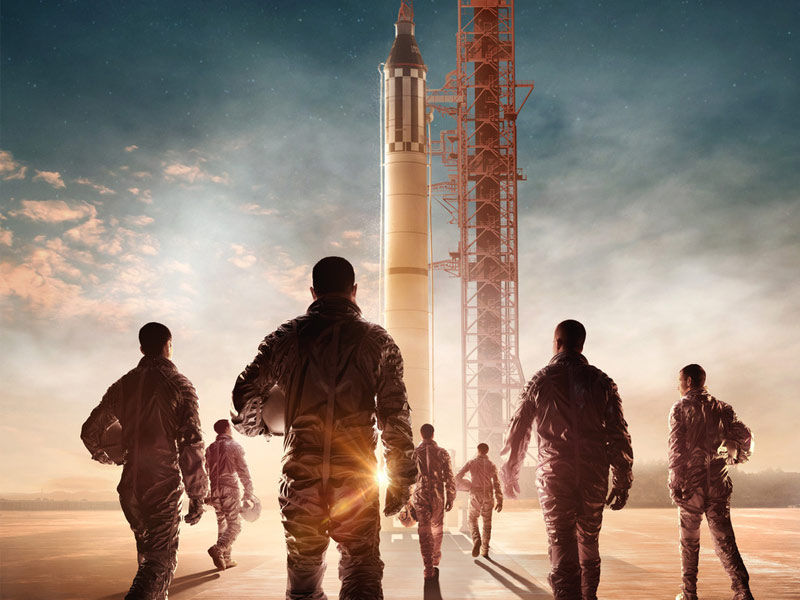 The 1983 American historical drama film is based on the 1979 book of the same name. Written and directed by Philip Kaufman, the movie showcases the story of Navy, Marine, and Airforce test pilots who take part in aeronautical research at Edwards Airforce Base, California. The film entered a controversy after receiving criticism from some Mercury Seven astronauts for historical inaccuracy. However, it received a positive response from film critics.