If the characters in season two of Shadow And Bone—the Netflix fantasy series adapted from Leigh Bardugo's blockbuster YA Grishaverse books—have a slogan, it's something like, "We each battle for what means most." The fundamental concern in this batch of episodes (due out March 16) is figuring out what it implies. Is it a battle with others or a battle with ourselves? How do we decide what is important? How huge and how lengthy is the battle? And are we talking about the larger good or about ourselves?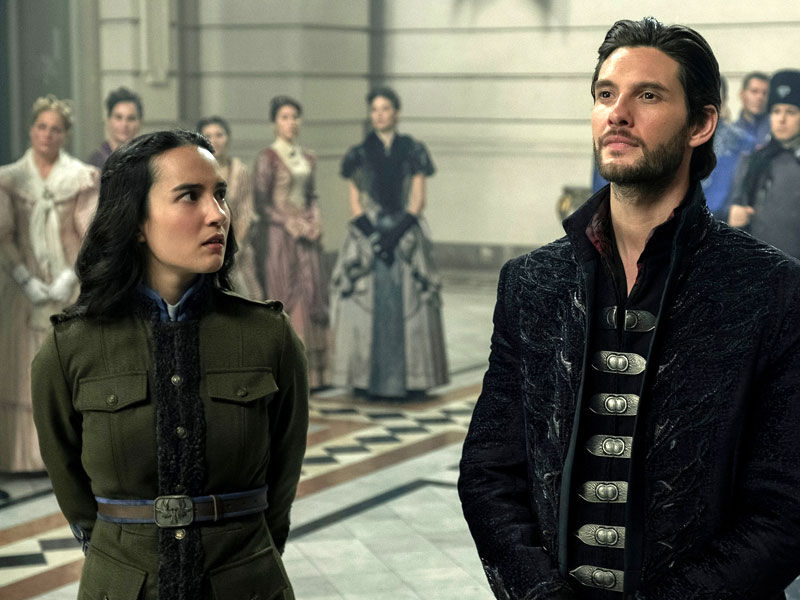 But first, let's take a step back. When we last saw the Grishaverse, Sun Summoner Alina (Jessie Mei Li) had failed to obliterate the mysterious Fold, a black expanse that divided Ravka in half. She and her handsome Buddy Mal (Archie Renaux) were departing Ravka, as were the Crows and Nina (Danielle Galligan), who had succeeded in having love interest Matthias (Calaghan Skogman) imprisoned for his own protection. Oh, and General Kirigan/The Darkling (Ben Barnes) was thought to be dead but came out of the Fold disfigured and pursued by some massive shadow creatures.
Season two begins with Mal and Alina aboard a boat, the latter seeing visions of The Darkling. Perhaps these are nightmares. Or, perhaps, there's something more going on.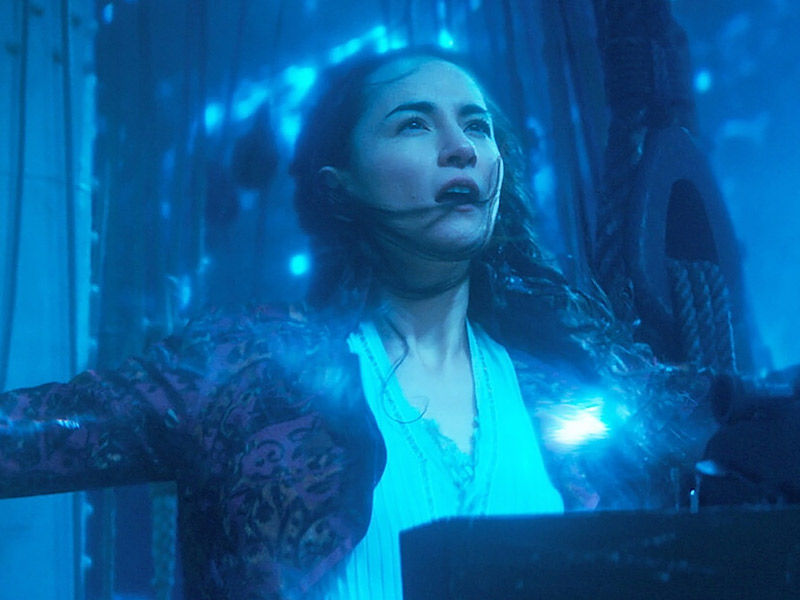 In this season two premiere, all of the characters are rearranged. Alina and Mal have arrived in Novyi Zem to begin their search for the Sea Whip, an amplifier that would boost Alina's powers. The Crows—Kaz (Freddy Carter), Inej (Amita Suman), and Jesper (Kit Young)—have returned to Ketterdam, where they are met with the news that Kaz's bitter adversary and Peaky Blinders want to be Pekka Rollins (Dean Lennox Kelly) has taken over his beloved Crow Club.
Nina is also at Ketterdam, seeking a means to release Matthias from Hellgate, an island jail. Meanwhile, The Darkling is nursing his wounds, experimenting with merzost (dark magic), and planning with his nearly impenetrable army of shadow creatures.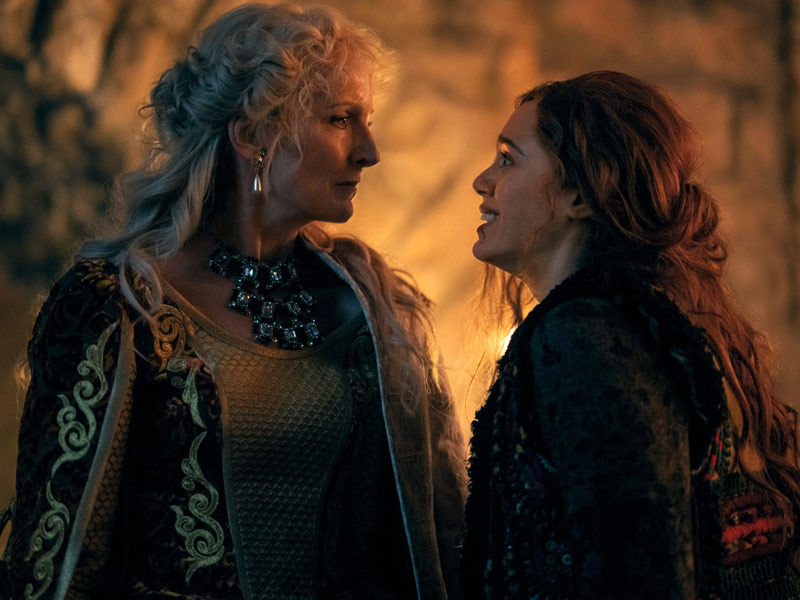 If it sounds complicated, that's because it is. This season is massive: more people, locales, narrative, danger, and fighting—partly because it includes the second and third volumes in Bardugo's trilogy (Ruin And Rising and Siege And Storm). Book purists may be dissatisfied, but modifications are typically for the better. The program cuts a lot of fluff and clichés from the novels, as well as from its own first season. (Those scenes of young Mal and Alina on a field became thin quickly.)
On the other side, it means that things move quickly, perhaps too quickly. Season two broadens the show's universe, with Mal and Alina flying through Novyi Zem and the Crows landing in Shu Han for a mission. These are important pauses, but they are too brief, especially given that they might lend a true complexity to a series that, despite its numerous people of color, still functions mostly in Ravka's majority-white universe. (Even in Ketterdam, despite its variety, whites reign supreme.)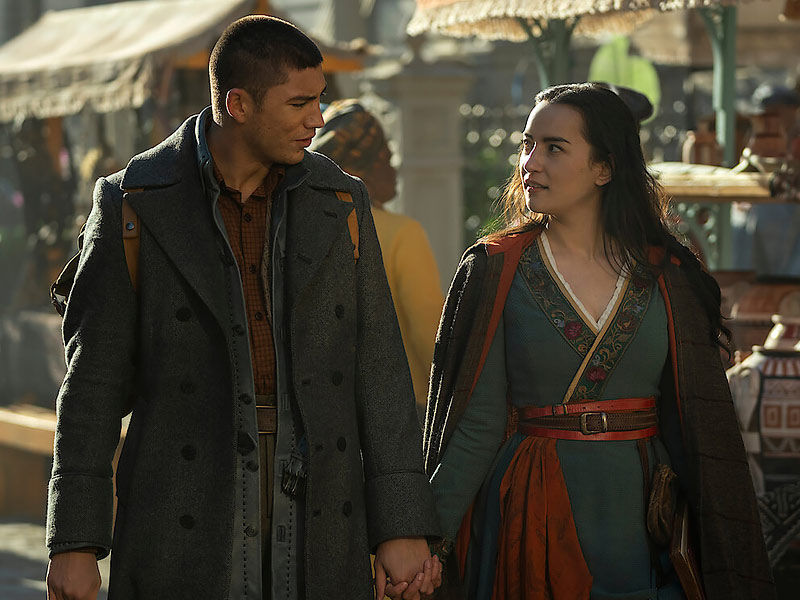 Our introductions to new characters are likewise brief, although the acting is typically so outstanding that it's simple to keep track of everyone. The amusing Patrick Gibson as Nikolai Lantsov and perhaps someone else (if you know, you know) and the cute Jack Wolfe as Wylan, who must be safeguarded at all costs since no sweeter soul has ever lived in the Grishaverse, are the greatest additions.
Twins Tamar (Anna Leong Brophy) and Tolya (Lewis Tan) join Alina's crew, and The Darkling has Fruszi (Rachel Redford) and scientist Vladim as sidekicks (Shobhit Piasa). These characters are essentially one-note: Tolya enjoys literature, Fruszi is goth, and Vladim is impatient. Only Tamar is given greater depth, thanks in part to her blossoming friendship with Nadia (Joanna McGibbon). It's a large cast, and the production occasionally struggles to keep everyone together. Matthias, in particular, suffers, and he is so often missing that it's easy to forget he exists.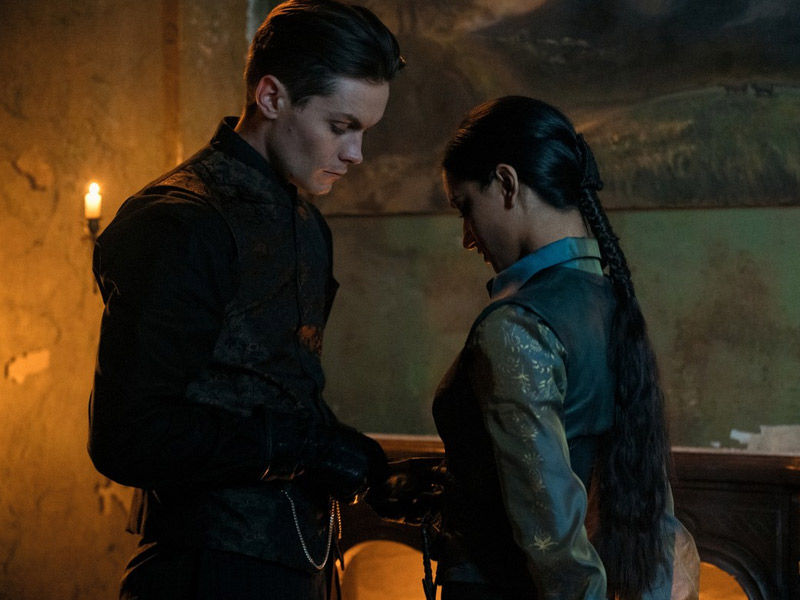 Because there are so many characters, there are also so many quests. The Crows are on Kaz's revenge expedition against Pekka Rollins while Alina is attempting to remove physical darkness. The latter is significant and interesting, but it pales in contrast to Alina's quest, and the first few episodes of season two occasionally feel like two distinct series. That's because the Crows' first-half plot, as well as Matthias' incarceration, might be building up the Six Of Crows spin-off that we so need, desire, and deserve. (Notably, showrunner Eric Heisserer refused to join the project unless Netflix secured the rights to Bardugo's duology Six Of Crows in addition to the Shadow And Bone trilogy.)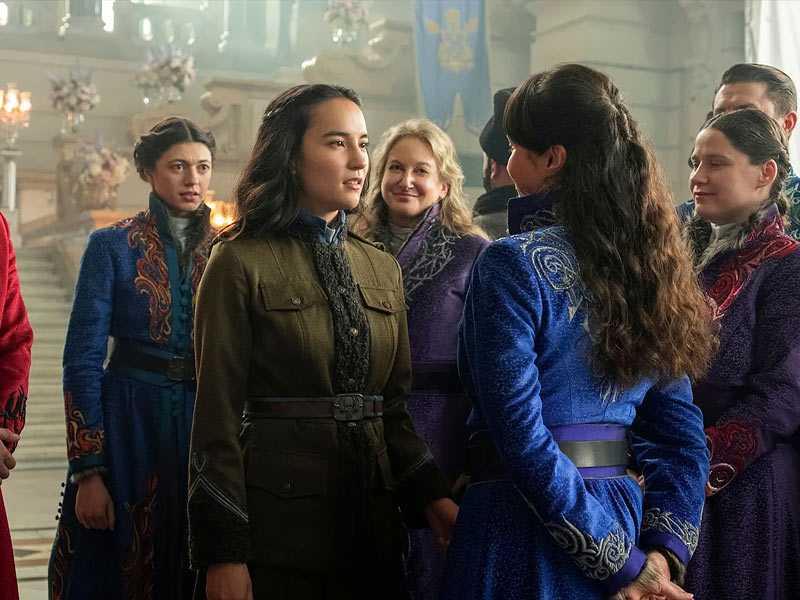 The program succeeds when most of the characters join together for a common goal, and its middle trio of episodes—"Every Monstrous Thing," "Yuyeh Sesh (Despise Your Heart)," and "Ni Weh Sesh (I Have No Heart)"—do just that. The Crows learn a thing or two about love in Shu Han from the intriguing Ohval (Tuyen Do) and begin to realize that the vulnerability that comes with loving and genuinely knowing someone is its own strength, as is being honest to yourself. Alina and Mal realize their bond is stronger than they ever thought, with potentially disastrous repercussions. And everyone understands that no one with power wants to give it up.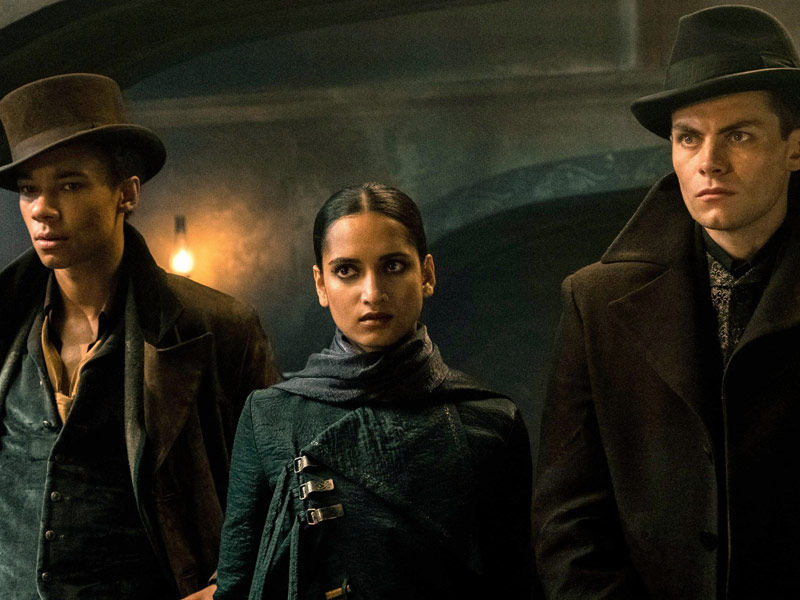 If the power dynamics depicted in season one were along ethnic divides—as seen by the bigotry directed towards Alina—season two is more concerned with the power of wicked men and the fight of women to succeed in a patriarchal society. Now is as good a moment as any to discuss The Darkling. He's much more in the background this time, initially trying to (again) convince Alina to join forces with him so they may reign together, and then, when she refuses him, resorting to the incel playbook and intending to ruin everything. So, if he can't have her, no one can. Or anything along those lines.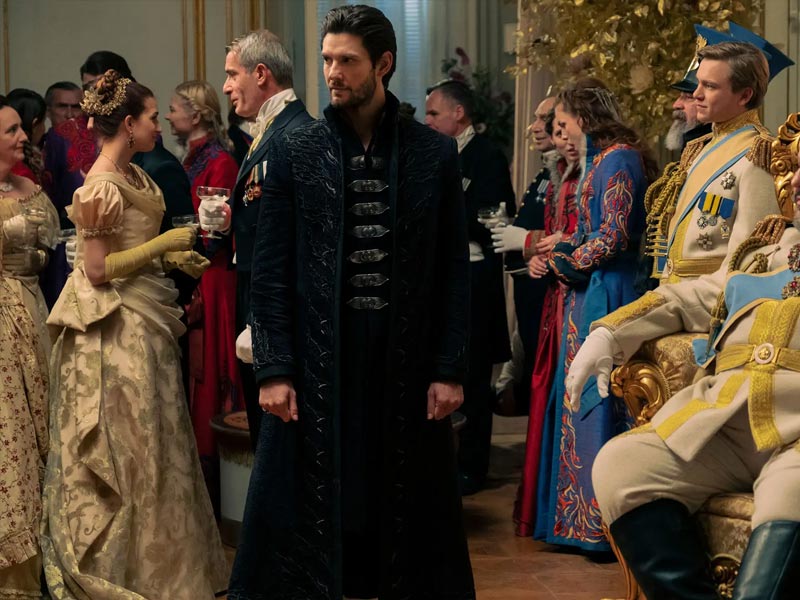 Barnes swishes around in his cape a lot, but, like the rest of the play, it's when he gets to dig into The Darkling's deeper feelings—especially during a sequence with the excellent Zoe Wannamaker as Baghra—that you feel like you understand this man, even though his every move is still wrong. This comprehension and insight—a result of great writing and superb acting—is what makes this season, despite its flaws, worthwhile to watch. Despite the powers, heists, and conflicts, Shadow And Bone are ultimately about individuals attempting to figure out what is important enough to fight for. And aren't we all striving to achieve the same thing?