According to legends, only eight mountains in India bear the OM symbol. Only one of these eight has been discovered: Om Parvat or Adi Kailash. Adi Kailash, a magical mountain in the Dharchula district, stands tall at an elevation of 6191 m. It is well-known for its strong religious and adventure connections, as well as its miraculous nature.
The OM shape formed by snow deposition on the black mountain distinguishes this mountain from other Himalayan ranges. The mountains also have a resemblance to Mount Kailash, which is revered by Hindus. Maybe that's why it's called Adi Kailash.
Begin your spiritual journey by fleeing the hustle and bustle of everyday life to India's Chota Kailash and resonating in the peaceful vibes of Uttarakhand. Adi Kailash is considered to be one of the sacred Hindu sites and is also the oldest resting place of the divine Lord Shiva. The stunning Kailash mountain is located in the Pithoragarh district of Uttarakhand.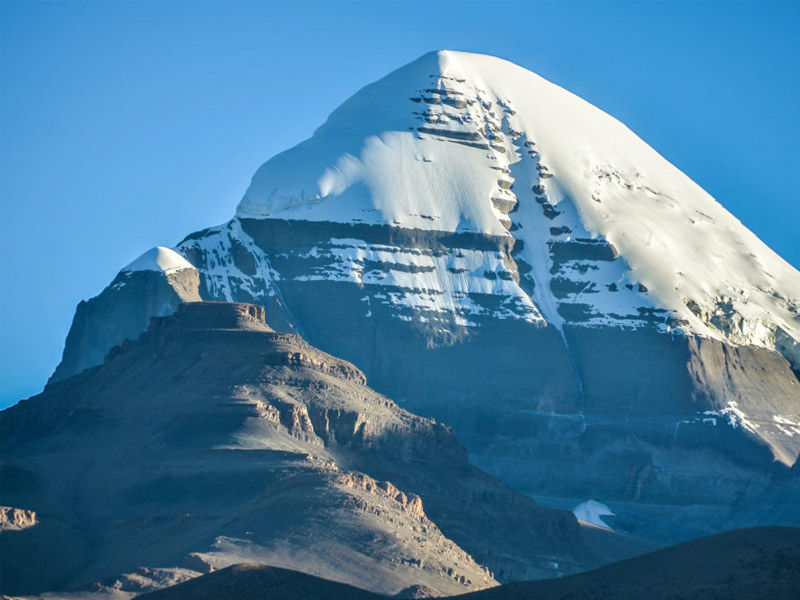 Another amazing fact that adds to the beauty and importance of the religious significance of Adi Kailash is that Ravana, the great king of Lanka and a great devotee of Lord Shiva, visited the site. It is an essential part of the Kailash trilogy, which includes Kailash Mansarovar, Adi Kailash, and Kinnaur Kailash, and is located at an elevation of 6191 meters.
ITINERARY FOR ADI KAILASH
DAY 1: (Dharchula to Sirkha)-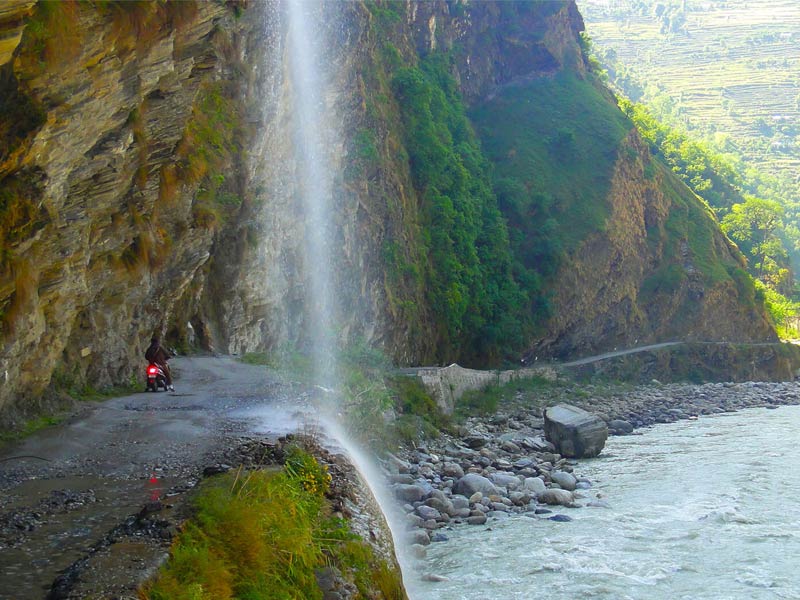 From Dharchula, take a two-hour jeep ride to Narayan Ashram, which is 44 kilometers away. Narayan Ashram is a peaceful and tranquil location from which to begin your trek to Sirkha. A 7-kilometer walk is all that is required. Sirkha is 2560 meters above sea level.
DAY 2: (Sirkha to Gala)- 
As you begin your trek from Sirkha, you will pass through beautiful forests of flowering chestnut trees. It's a two-hour hike to the breakfast stop. After another hour of climbing, you will reach Rolling Top, which will lead you down through quiet forests teeming with woodpeckers and langurs. The descent will take you two hours before you reach the river crossing in Simkhola village, where you can refuel. You reach Gala at an altitude of 2440 m as you walk ahead through a long, winding climb.
DAY 3: (Gala to Buddhi)- 
This part of the journey is long and difficult. After 4 kilometers of walking, descend the famous 4444 steps to the Kali River. A word of caution: the path can become quite steep in places, and when wet from rain, the irregularly packed stones can be slippery. Breakfast can be had at Lakhanpur, which is located at the end of the 4444 steps. From here, walk along the Kali River, with Nepal just a short distance away. Take care of the parts of the passage that were too narrow.
The path is a little up and down, and one must be careful to call out when visibility is obstructed at the top of each small incline or around sharp bends. You can make a pit stop in Lamari, where yatris are given tea. You can have lunch at Malpa, where a memorial to the victims of the 1998 landslide has been erected. The rest of the journey is filled with breathtaking waterfalls. Budhi would be visible at an elevation across after 9 kilometers of ascents and descents. Climb down to cross the river and then climb up to Budhi at 2680 m.
DAY 4: (Buddhi to Gunji)-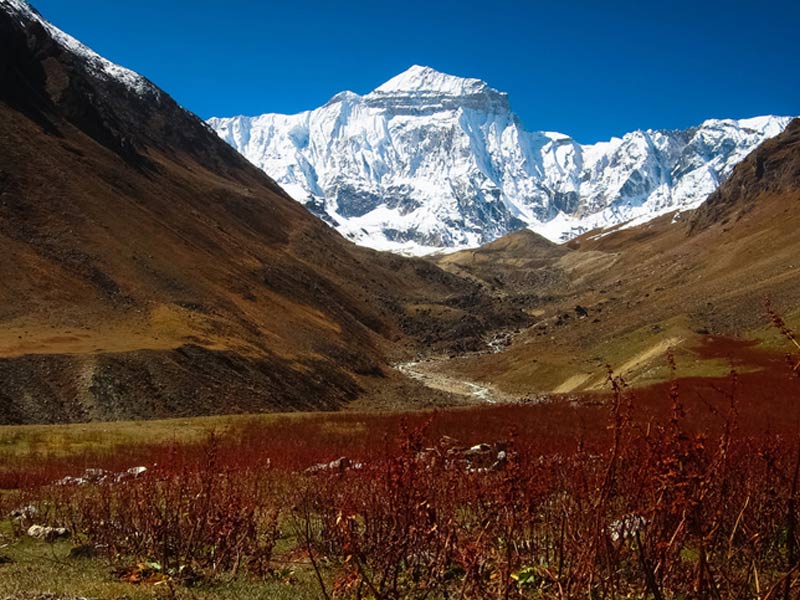 The hike to Chialekh is a steep ascent that takes 45 minutes to 1.5 hours. The path is mostly stone-packed, and it resembles a steep ramp with steps in between. Along the way, there are three rest stops, but they are in disrepair. You can eat breakfast at Annapurna restaurant in Chiyalek, a small structure that can accommodate 10-15 travelers. Chialekh is 200 meters from the ITBP checkpoint.
The path through Chialekh was mostly flat, following a narrow meadow that hung on a flat shelf of the hillock between steep rockfaces above and below the meadow. During the spring, the meadow is awash in lovely flowers. After descending sharply to Gharbyang, walk for about an hour on flat terrain along the Kali River to the lunch spot at Spiti. It's a short walk from here to Gunji, which stands at 3220 meters above sea level. Enjoy the breathtaking view of Nepal's Annapurna peak from Gunji, assuming you're lucky with the weather.
DAY 5: (Gunji to Kutti)- 
The trail is mostly flat with spectacular views until Nabhi, where it becomes rocky. Through Bhojpatra forests cross the river to Rampa, also, here you can stop for a lunch at a hut that is a blessing in the middle of nowhere. The final climb of the last 4 kilometers is populated, and there is an ITBP post along the way. You will reach the camp tents at 3600 m after passing through two gorges.
DAY 6: (Kutti to Jolingkong)-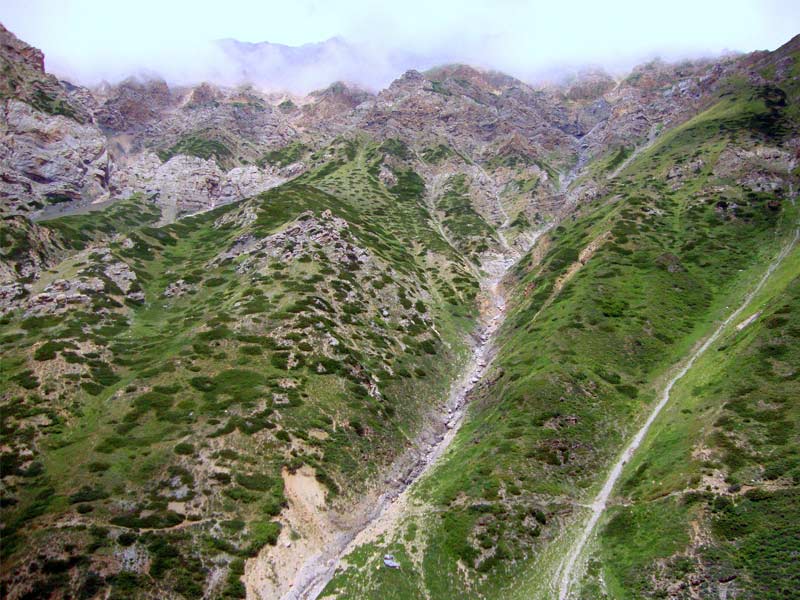 Begin your trek from Kutti. Much before reaching camp, you can marvel at the view of Chota Kailash after ascending to an elevation of over 3000 ft. The trek is straightforward, but the high altitude may cause nausea or shortness of breath. Jollingkong (elevation 4572 m) can be reached in 6 hours. Start early from Kutti to arrive in time for lunch, then spend the afternoon trekking to and from Gauri Kund. While lying down on the flat in front of the camp at Gaurikund, you can refresh and contemplate the view of Chhota Kailash.
DAY 7: (Jolinngkong to Adi Kailash)-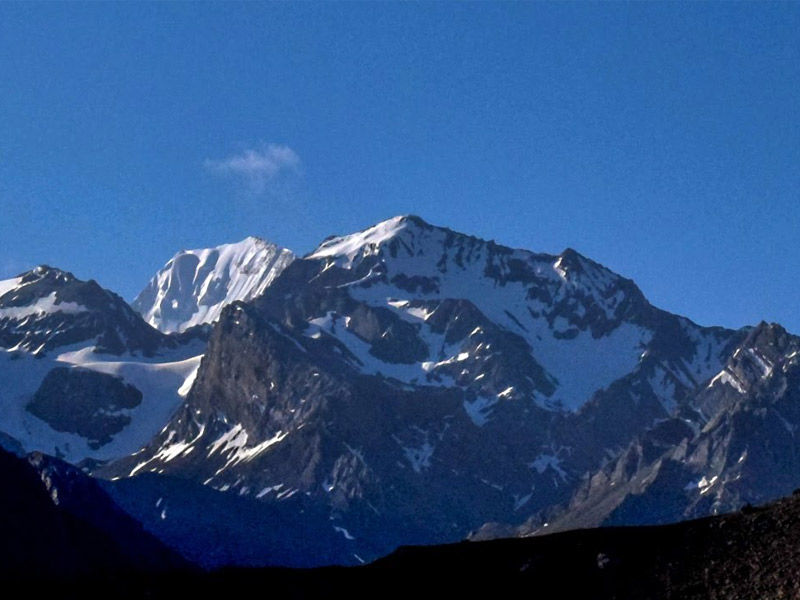 Start your day's trek with an early breakfast at Jollingkong. Climb the hill to get to the Sarovar and the temple. The weather may make it difficult to see Adi Kailash in the Sarovar, but the magnificence of Chhota Kailash against the blue sky does not disappoint. A temple near the lake attracts swan-like birds on occasion. After relaxing and admiring the sights on offer, you can return to Jollingkong in time to return to Kutti the same day. The same path is taken downhill to Dharchulla.