Aanand L. Rai's Atrangi Re is an upcoming Indian Hindi-language musical love drama film. The film stars Sara Ali Khan, Dhanush, and Akshay Kumar and is produced by T-Series, Colour Yellow Productions, and Cape of Good Films. A R Rahman wrote the music. The film will be released in Hindi and Tamil at Disney+ Hotstar on December 24, 2021.
Cast of Atrangi Re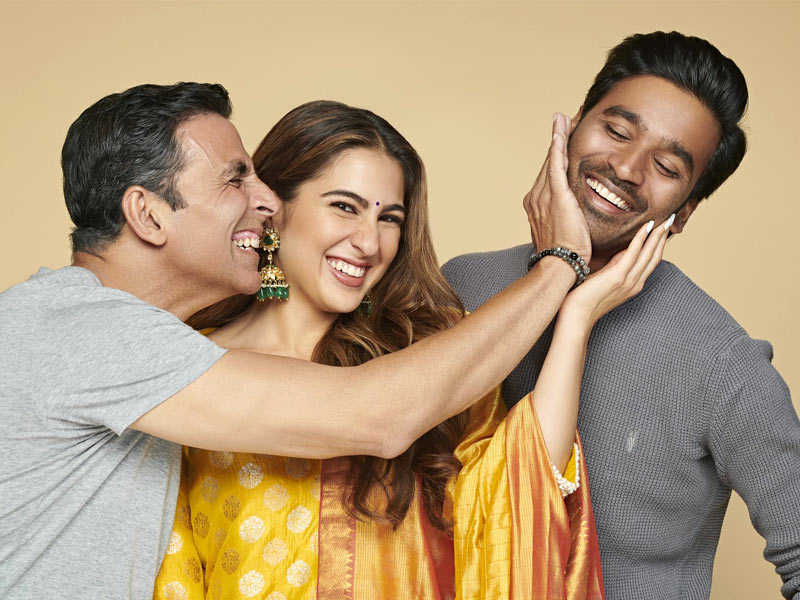 Akshay Kumar in the role of Sajjad Ali Khan
S. Venkatesh is played by Dhanush, "Vishu" Vishwanath Iyer
Rinku Sooryavanshi is played by Sara Ali Khan.
Dimple Hayathi as Mandakini "Mandy" Ashish Verma as Madhusudhan "MS"
Rinku's Nani is played by Seema Biswas.
Story: At the request of her Naani, Rinku Sooryavanshi (Sara Ali Khan) marries V Venkatesh Vishwanath Iyer aka Vishu (Dhanush), a senior medical student from Tamil Nadu (Seema Biswas). She is, nevertheless, deeply in love, if not obsessed, with magician Sajjad Ali Khan (Akshay Kumar). This strange triangle's narrative develops gradually, taking surprising turns along the way.
Review of Atrangi Re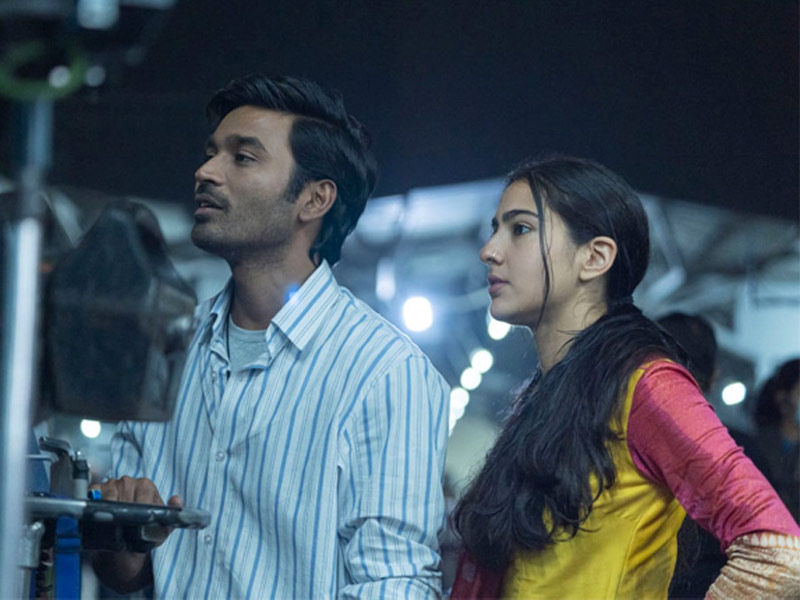 Atrangi Re gets off to a fast start, with Rinku on the run and being pursued by a few men. But she's no damsel in distress; she's a feisty, assertive, and strong-willed young lady who doesn't give up lightly.
While Rinku's tyrannical grandmother and uncles demand the name of the man she's been preparing to elope with for years, she refuses to divulge it just yet. Enraged by her arrogance, the naani directs her uncles to pick up (read 'abduct') any unknown boy from outside their village and marry Rinku off to him as soon as possible, so that she will no longer be a burden to the family.
Vishu is about to be engaged to Mandakini (Dimple Hayathi), the daughter of his college dean. But, as it turns out, he is forcibly married to Rinku instead. Sara and Dhanush have an intriguing connection that, although not all out there, keeps the screen alive.
Aanand L Rai and his writer Himanshu Sharma (plot, screenplay, and dialogues) have once again created a fresh narrative centred on characters who are diametrically opposed and unlikely to meet in real life or under normal circumstances. Rai deviates from the expected and creates a unique, hitherto unattempted and unexplored tension in a love narrative. Simultaneously, he masterfully brings to life the flavours of the locales where the narrative takes place, while also giving each one a special appeal.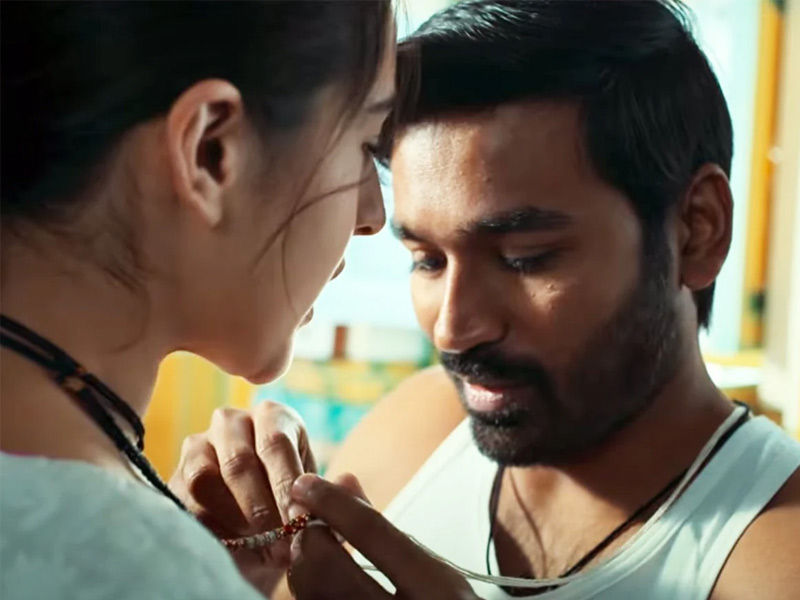 The first half is a breeze, and while there's a hint of what's coming in the second half through Vishnu's companion Madhsudhan (Ashish Verma), a lot is lost in translation. As a result, the narrative becomes repetitious and a little dull in the second half, leaving you wondering where it's all going.
The topic at hand is unique and intricate, and it is not possible to interpret cinematically without difficulties, which is where the storytelling falls short. The good news is that in most cases, the attempt has been made to maintain the thread of comedy intact. Atrangi Re also discusses the problem of mental health without delving too far into it.
Himanshu's writing might have been better, more concise, and more effective. Thankfully, the songs aren't startling or disrupting the narrative, and they move the plot along. And, like with most of his stories, Rai makes up for it with an unexpected twist at the end that moves you.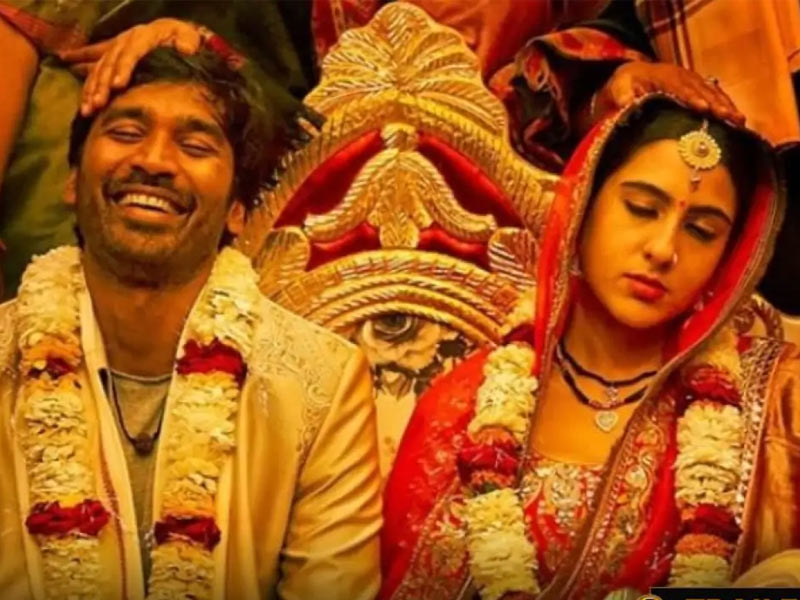 Dhanush gives a diverse performance, expertly conveying the various emotions his character Vishu experiences throughout the film. Whether he's showing astonishment and rage at being kidnapped, confessing his love for Rinku, or displaying helplessness when he fears he'll lose her to another guy, the actor is in top form throughout.
Sara Ali Khan throws her heart and her into her character as Rinku, and she delivers her portrayal with sass and passion. Restraint would have improved her performance at key times in Atrangi Re, particularly during emotional passages.
Akshay Kumar has a tiny role as the magician Sajjad, yet his character is important to the plot. He appears in one of the film's most memorable moments, in which he does a daring performance as a genuine "man on fire." Ashish Verma, who plays Vishnu's buddy Madhusudhan, provides excellent support and a steady dose of humour.
The production design by Nitin Zihani Choudhary offers Atrangi Re a rich and vivid appearance, which begins in Sivan, Bihar and continues to Delhi and Chennai during the plot. Pankaj Kumar, the film's cinematographer, has done an excellent job of portraying the individual personalities of the numerous cities, which adds to the overall appearance of the film.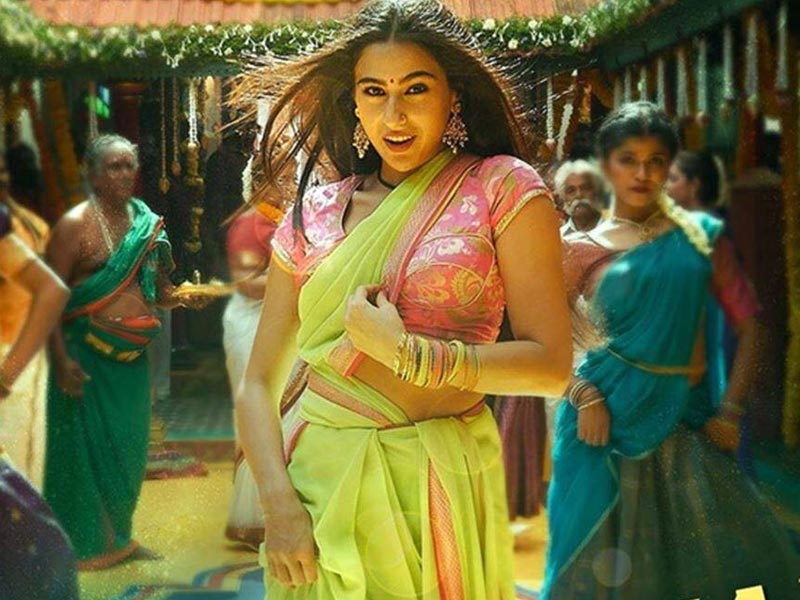 AR Rahman reaffirms his status as an unrivalled composer in today's entertainment industry. While his background score adds to the tension, his folk-classical soundtrack hits a note and has you tapping your toes. Irshad Kamil gets credit for his diverse lyrics, which span from cheerful melodies like Chaka Chak, Tera Rang, and Little Little to soulful Tumhe Mohabbat Hai and Rait Zara Si and the energetic Garda, making it a fantastic album that can be listened to all day.
While there are sections of Atrangi re that will leave you perplexed and wanting more information, this is not to suggest that the film isn't entertaining. Here's a one-of-a-kind plot, an intriguing cast, a new soundtrack, and some outstanding performances. If you're looking for a hatke musical love story, this may be the week's selection.