Everyone girl has dreamed of becoming a Fashion designer or working in the Fashion Industry at some point in their lives. 
Not everyone makes it big in this beautiful yet ruthless industry; a talent for textiles, creativity, and a stroke of luck is important if you want to make it as one of the greatest fashion designers in India.
Fashion designers in India produce some of the world's most talented and innovative fashion and accessories designers. They are not as well-known as their white counterparts. Fashion Designers in India earn an average of Rs.43,810 a month and Rs.5,25,720 a year, which is 10 times more than the national average salary. 
 Like Versace, Hermès, Christian Louboutin, Gucci, Prada, Dior, among others, many prestigious international fashion brands use Fashion designers from Indian and their ateliers to create their embroidery ornaments and materials. Fashion designers in India are the ones who decide who is in and who is out in Bollywood's glamour, as well as what is in style. From seasoned artists like Ritu Kumar to up-and-comers like Masaba, India and the Indian fashion industry are growing rapidly and will soon be on par with the best in the world.
Here are 7 of the most famous fashion designers in India
1) Ritu Kumar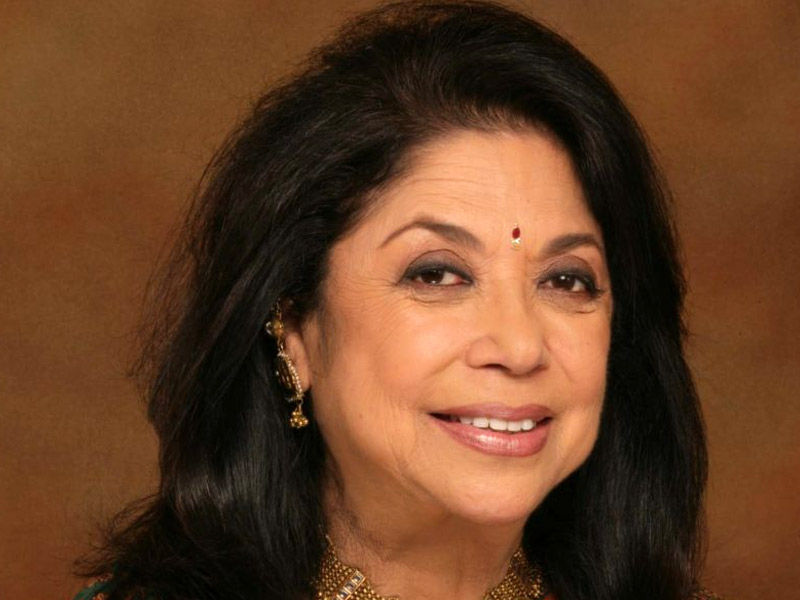 Ritu Kumar's label has evolved from a small studio on the outskirts of Kolkata to one of India's largest labels, with 27 stores across the world, since its inception in 1969. Kumar has tried to redefine age-old Indian styles in the contemporary period through her use of fine Indian fabrics and the country's most skilled craftspeople, developing a rich style in Indian aesthetics and modern elegance. She was one of the first in India to incorporate designer clothes and block printing into the global market.
Kumar, a true visionary of Indian fashion, has received prestigious awards for her contributions to fashion, textiles, and craftsmanship, including France's Chevalier des Arts et des Lettres and India's Padma Shri Award.
2) Sabyasachi Mukherjee
Sabyasachi Mukherjee, a Kolkata-based artist, created his label in 1999 after graduating from New Delhi's National Institute of Fashion Technology. In India, Sabyasachi is synonymous with bridal wear, and every Indian bride has dreams of wearing Sabyasachi at their wedding. And in reality, via the famous T.V. show "Band, Baaja & Bride," he has been doing it for free for brides who cannot afford his clothesline.
Being the compassionate person he is, Mukherjee launched a line of low-prices, a daily wearable clothing line for ladies. He aims to be recognized for more than just expensive bridal wear. Within a few years, Mukherjee made a huge impact in the fashion world, earning the Femina British Council award for Most Outstanding Young Designer in India in 2001 and being declared Grand Winner Mercedes-Benz Asia Fashion Week in 2003. Mukherjee describes his style as "western styling with an Indian spirit," which are marked by a convergence of patterns, patch-worked embellishments, and vivid color palettes, and have been included in the wardrobes of Bollywood stars in films such as Raavan and Guzaarish. 
One of his most beloved statement was-
"Sexiness is a confidence issue and not a size issue."
3) Manish Malhotra
Born in London and raised in Mumbai, Manish Malhotra began his career in the entertainment industry as a model before becoming a Bollywood fashion designer in 1990. Since then, he has established himself as one of India's most well-known designers. Malhotra has provided fashion guidance in over 1000 films in his illustrious career and is credited with redefining and modernizing Bollywood costume design. While his high couture label (founded in 1998) has cemented his place in mainstream fashion.
Malhotra is credited for helping to introduce Indian fashion cultures to the international stage with his luxurious, modern style that fuses traditional Indian colors, fabrics, and embroidery. Manish Malhotra is the best lehenga maker in the world. His signature style makes Small unconventional cholis and sultry plunging necklines look sophisticated. He goes against the grain by wearing his bridal lehengas in colors other than the usual red.
4) Priyanka Ella Lorena Lama
Priyanka Ella Lorena Lama, a Bangalore-based young fashion designer, debuted her debut pret-a-porter collection under her label, P.E.L.L. An at the recent Lakme Fashion Week Gen Next Summer/Resort 2015 event, it is one of India's most talented and up-and-coming young fashion designers. She was born in 1991 and received the International Fashion Showcase' Country Award' for I.N.D.I.A. for the exhibition "The Indian Pastoralists" at Somerset House during London Fashion Week 2017 over 26 other nations.
 Lama's designs are firmly ingrained in the Japanese Wabi-Sabi school of thought, which embraces the notion that there is elegance in imperfection – visible in her debut collection UTOPIA, which focuses on natural materials like silk, natural silhouettes, and hand-crafted aesthetics.
5)Tarun Tahiliani
Tarun Tahiliani has made many contributions to Indian fashion throughout his career, from establishing Ensemble, India's first multi-designer boutique, in 1987 to founding his studio in 1990 and becoming the first Indian fashion designer to present his work at Milan Fashion Week. His signature style combines Italian pattern cutting and Indian artistry elements, and new technology such as digital textile printing to create a look that is both true to elegant Indian aesthetics while still being modern, trendy, and global. The bridal gown for British heiress Jemima Goldsmith's wedding is one of Tahiliani's most popular creations. He has truly produced some really beautiful lehengas using colors, pearls, and beads. His bridal lehenga ranges in price from around INR 2.49 lakhs to INR 9 lakhs.
6)Anita Dongre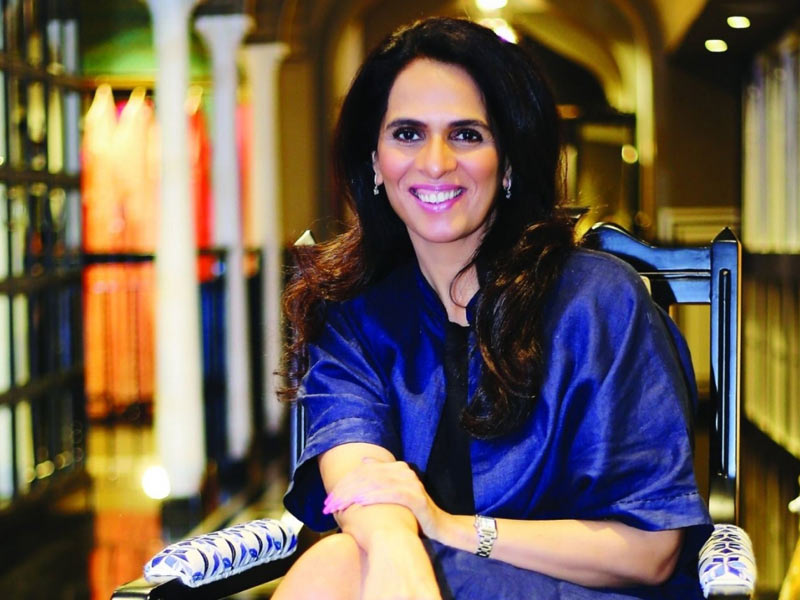 Anita Dongre, an Indian fashion designer, was born on October 3, 1963. She is the designer of the Indian fashion house House of Anita Dongre. Anita promotes compassionate living as an organic vegan, environmentalist, and revivalist of local art. That is why her creations are free of fur and leather (they are cruelty-free). This vision of the environment is shared by her sister Meena Sehra and her brother Mukesh Sawlani.
Anita Dongre's signature style combined an appreciation for indigenous art heritage with a contemporary aesthetic, quickly establishing her as one of India's leading fashion designers. By providing rural women with livelihood opportunities, the Anita Dongre Foundation has provided them with a voice. Dongre debuted her jewelry line, Anita Dongre Pink City, under the House of Anita Dongre umbrella. AND Global Desi and her signature label ANITA DONGRE are currently housed under the Fashion house of Anita Dongre. Anita Dongre Grassroot is the newest addition to her fashion store. Dongre's brother and sister are in charge of the business's affairs while concentrating on design. She serves as the company's Chief Creative Officer.
7)Masaba Gupta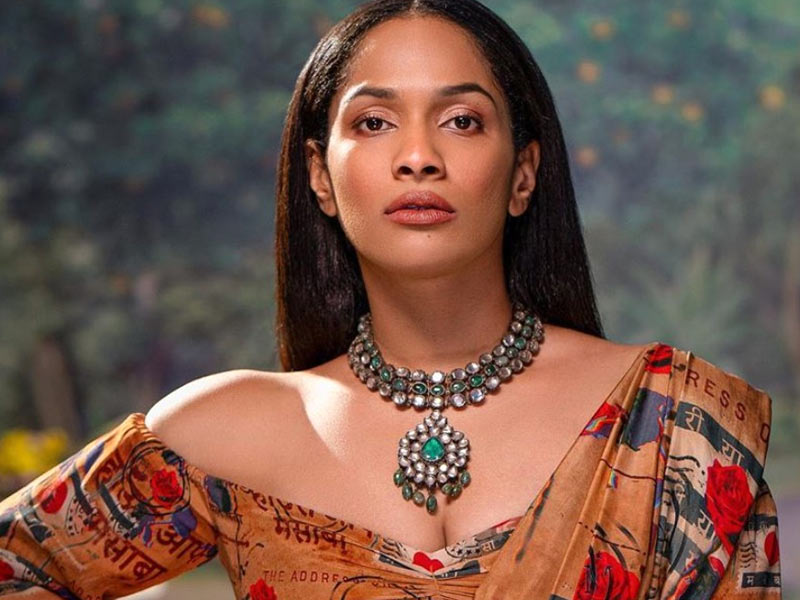 Masaba Gupta, a 2009 graduate of S.N.D.T. Women's University in Mumbai, where she studied Apparel Manufacture and Design, launched her label Masaba debuting as part of Lakme Fashion Week's Gen Next show for up-and-coming designers.
Being gorgeous enough to model herself, her signature style combines traditional Indian aesthetics with contemporary flair, and is characterized by lightweight fabrics with colorful, funky prints, and has been worn by Bollywood fashion icons Bipasha Basu, Shilpa Shetty, Sonam Kapoor, etc. Masaba Gupta has received several awards since her debut, including the L'Oreal Paris Femina Award for Best Emerging Designer in 2012 and P.E.T.A. India's Most Talented Designer 2013, making her one of the hottest and most upcoming fashion designers of India 2021.