Top 10 Criminal in this world, and yes their name is enough to haunt people
All on the list have been criminally convicted or prosecuted, some in domestic courts and some by foreign tribunals. They are both guilty of a long history of committing violent offenses and are seen as a threat to the rest of the country.
As good people lie across our planet, black sheep have often seen anywhere in our world. These bad people ruin the country's unity and make everything worse, affecting the world's economies and infrastructure. The people suffer as a result, and a large amount of damage is added to the world. So, let us have a look at the top 10 criminal in the world.
The most infamous criminals make headlines and leave a trail of devastation in their wake. Still, the criminal mind fascinates us, and you couldn't count the number of TV shows, documentaries, and books that glorify true crime. Terrorists, murderers, drug dealers, and war criminals are among the thousands of criminals worldwide. It is impossible to determine who is the world's number one criminal, and all criminals are the most wicked and violent men.
We offer you a list of top 10 criminal in the world, the most wicked and violent guys. Take a peek and leave your comments in the section below:-
Joaquin Guzmàn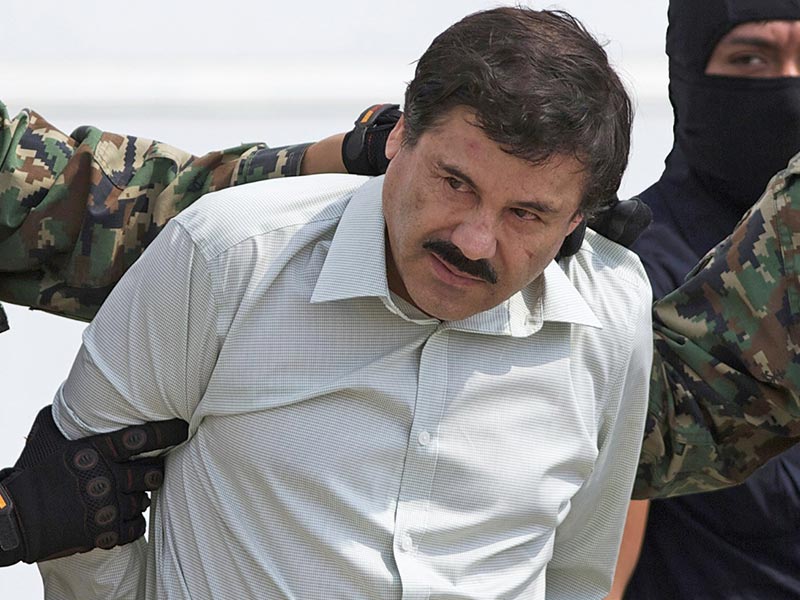 The world's most wanted man is Joaquin Guzmàn. El Chapo, or Shorty, has been spreading his brutal dominance over Mexican corridors used to smuggle drugs and marijuana into the United States. He is thought to be hidden in the mountains of Northwest Mexico's Durango province. Guzmán had eluded arrest since 2001 when he escaped from a Mexican jail in a laundry cart after Mexican courts ruled that he could be extradited to the United States. He currently leads the Sinaloa cartel at the age of 53. According to the DEA, he is more strong today than he was two or three years ago.
This 5'6″ drug lord (one of the top 10 criminal in the world) can be included on Forbes' list of "The World's Billionaires." Still, intelligence agents are also rubbing their palms, hoping to apprehend him face to face. He is the owner of Mexico's most dominant drug cartel. For his admirers, he is the next Robin Hood because he contributes significantly to social security.
Dawood Ibrahim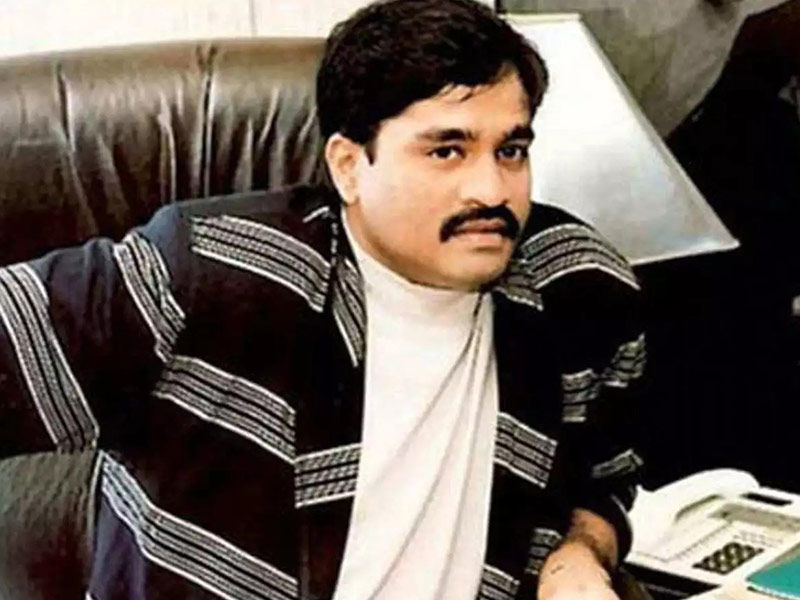 After a recent shooting outside his brother's house killed a bodyguard, India's most wanted man was allegedly forced to cancel his son's wedding reception. Ibrahim has been the leader of D-Company, a 5,000-member crime syndicate, for several years. The organized crime syndicate has been involved in everything from drug trafficking to contract killings, mostly in Pakistan, India, and the United Arab Emirates. According to the US government, Ibrahim has shared smuggling routes with al Qaeda. He has teamed up with al Qaeda and its South Asian affiliate, Lashkar-e-Taiba, which carried out the November 2008 Mumbai attacks, possibly with Ibrahim's assistance.
His crime era began after murdering Karim Lala (Godfather of Mumbai's crime during the 1980s). He was an influence on Bollywood's underworld theme and the director of D-Company. He quickly became known as the "fire engine" of Bombay's streets. The Mumbai bombing in March 1993 elevated him to the role of the crime boss. This big fish in the criminal community, the son of a cop, is a huge problem for intelligence officials.
Pedro Antonio Marin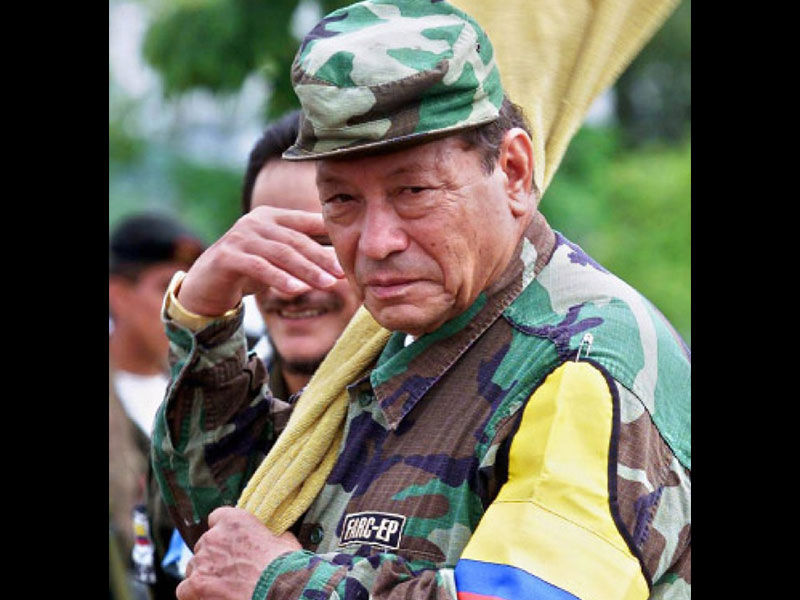 He is also identified as Tirofijo, and he is a member of the FARC, a Marxist terrorist group. This group is engaged in drug dealing, robbery, robbery, abduction, and other illegal acts. With its own troops and thousands of allies, the FARC's key goals in Colombia are its leadership, economy, and military.
This individual was born on May 13, 1930, and he is the founder of the militant group known as "FARC." This organization is engaged in drug dealing, assassination, robbery, torture, and other illegal activities. As a result, he was included in the top 10 criminal in the world.
Felicien Kabuga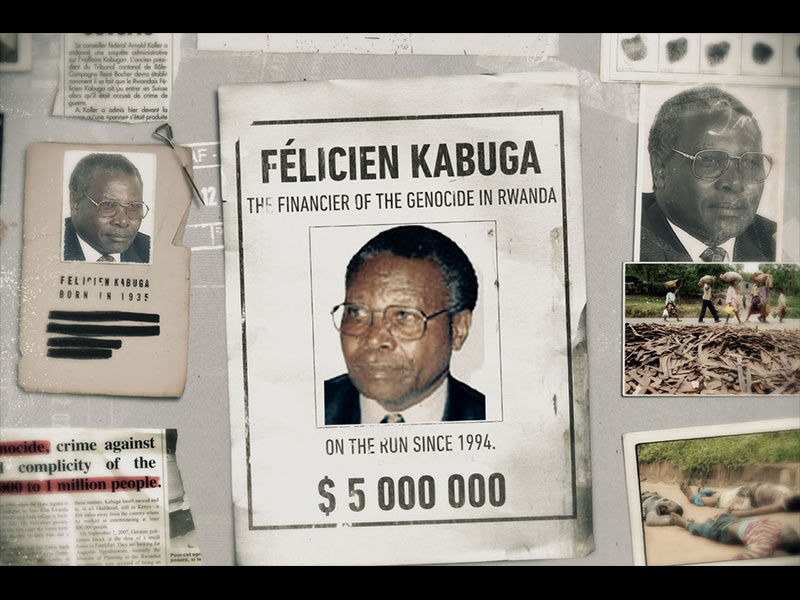 Kabuga, a wealthy Rwandan businessman and multimillionaire, is said to be the main suspect in the 1994 Rwandan genocide, which killed an estimated 800,000 civilians. Aside from this heinous act, he is also engaged in bankrolling and other criminal activities.
The most wanted man in Africa is accused of being a major financier in one of the world's worst genocides. The International Criminal Tribunal for Rwanda has recently begun special depositions in its case for "significant violations under the 1949 Geneva Conventions, crimes against humanity, and genocide" in connection with the 1994 slaughter of over 800,000 Rwandans.
Prosecutors requested the depositions because they were concerned that testimony against Kabuga would be missing or deteriorate due to the passing of time or the death of witnesses. Kabuga's radio station incited brutality against the Tutsi people of Rwanda. He also offered transportation as well as guns such as machetes and hoes.
Alimzhan Tokhtakhounov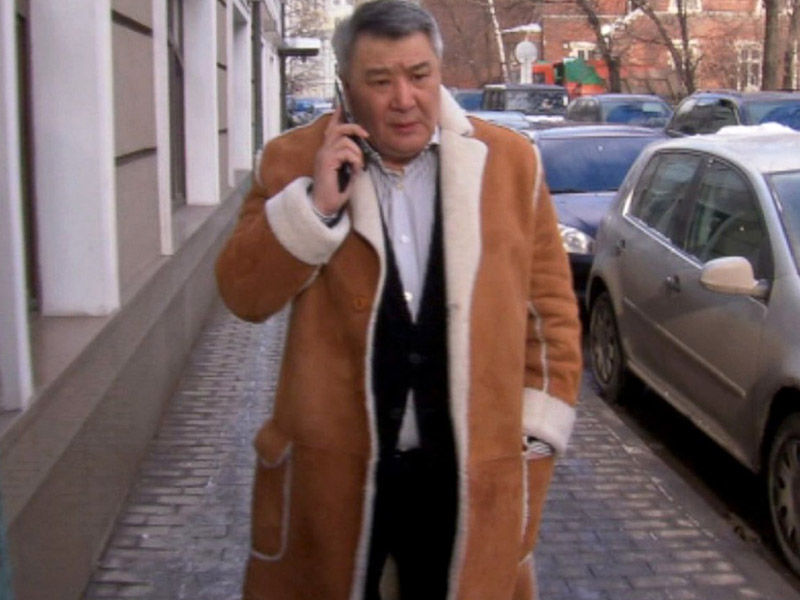 He became a fantastic footballer in Moscow to be a top shot in the gambling world where money counts. He once described himself as "a wealthy businessman, a patron of the arts, a cultural worker." He was the nominal head of Russian organized crime, gun trafficking, piracy, and other infamous practices. That's what I'm calling myself these days."
Tokhtakhounov, originally from Uzbekistan, is a big-time Russian mobster known as "Taiwanchik" because of his Asian features. He is defined as a "significant player of international Eurasian Organized Crime" who has been engaged in "drug smuggling, illicit weapons trading, and trade in stolen cars" by the US government. In Utah, he is accused of rigging everything from beauty pageants to Olympic competitions. In 2002, the United States government charged him with bribing Olympic figure skating judges. The US attempted to extradite Tokhtakhounov after being captured in Italy, but the Italians finally released him.
Joseph Kony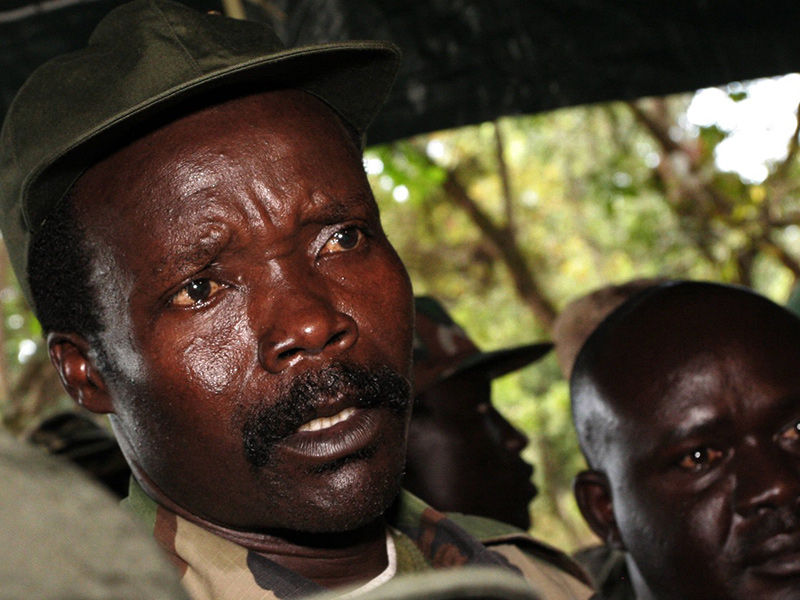 Kony, a foe of the Ugandan government, established the Lord's Resistance Army (LRA) in 1987. He is fond of wearing women's dresses. He has been charged with many crimes such as murder, robbery, enslavement, torture, and brutal acts against people. A very obnoxious human face!
Kony is the Lord's Resistance Army leader, a rebel organization attempting to create a theocratic government in Uganda and, more recently, in the Democratic Republic of the Congo, the Central African Republic, and Sudan.
The LRA has displaced 2 million people under Kony's leadership. He has ordered the kidnapping of 60,000 people, including 30,000 children, to force them to fight in his war of murder, torture, mutilation, and sexual slavery. As part of their initiation into his gang, he allegedly pressures children to kill their own parents. Since 2008, the LRA has killed an estimated 2,400 people. The International Criminal Court released an arrest warrant for Kony, indicting him on 33 counts, including crimes against humanity and war crimes.
Matteo Messina Denaro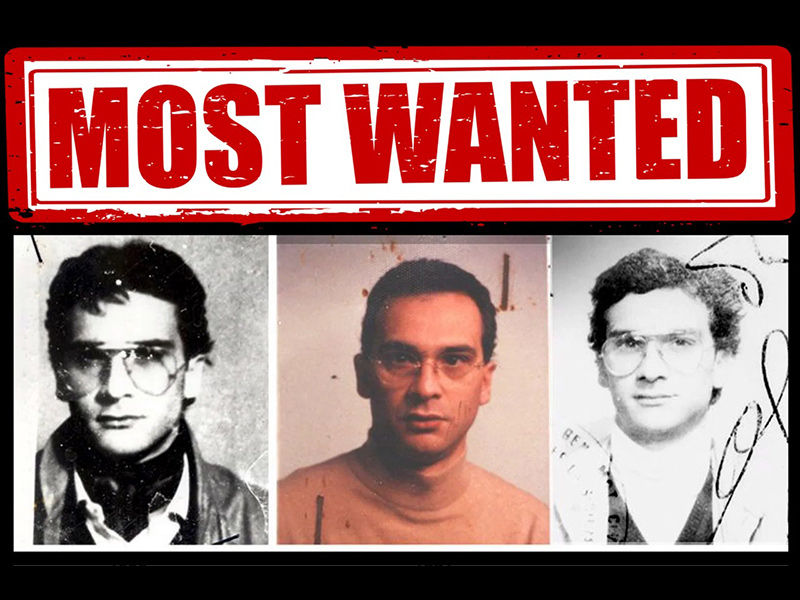 This cinematically credited "Playboy Don" is fond of luxury Porsche sports cars, Rolex watches, Rayban sunglasses, fancy dresses from Giorgio Armani and Versace, and young ladies. Born into a Mafia house, this Cosa Nostra (Mafia) boss learned to use a pistol at 14. He admits, "I filled a graveyard all by myself."
Any of the most wanted mafia fugitives, including Giorgio De Masi, has been apprehended by Italian authorities recently. Denaro has continued to remain unapprehended. Denaro, nicknamed "Diabolic," was just emerging as an Italian mafia boss after the arrest of Bernardo Provenzano when he emerged on the first Forbes Most Wanted list three years ago. Arrests of other top mafia figures since then have left no doubt that he is the new boss. Denaro, the Italian mafia's playboy, is known for his fast lifestyle, driving Porches and collecting Rolex watches.
Al Capone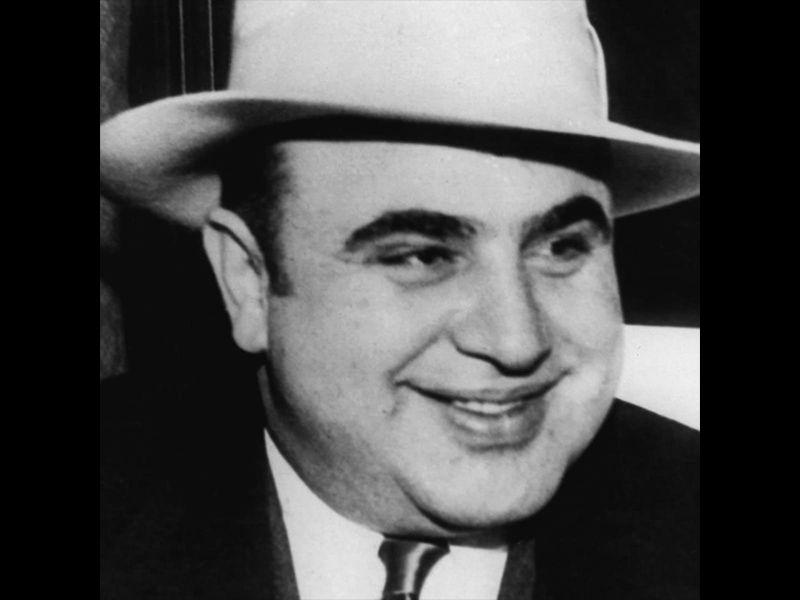 With the formula "money is the game" in mind, a boy formed a street gang. Eventually, he became the epitome of destruction in the United States.
Al "Scarface" Capone, the infamous American crime lord, was once king of the Chicago rackets. He was a Prohibition-era gangster who controlled a multimillion-dollar empire fueled by illicit alcohol, gambling, and prostitution in the 1920s. Capone is also accused of masterminding the 1929 Saint Valentine's Day Massacre in Lincoln Park, killing seven of his rivals. Capone's reign as the kingpin of Chicago gangland came to an end in 1931, when he pleaded guilty to tax fraud and prohibition charges. Capone was paroled on Nov. 16, 1939, after spending seven years and six months in federal jail, including a term at Alcatraz.
However, at that time, he was suffering from syphilis-related paresis. Capone went into seclusion at an estate near Miami, Fla., where he died on Jan. 25, 1947, of a stroke and pneumonia.
James "Whitey" Bulger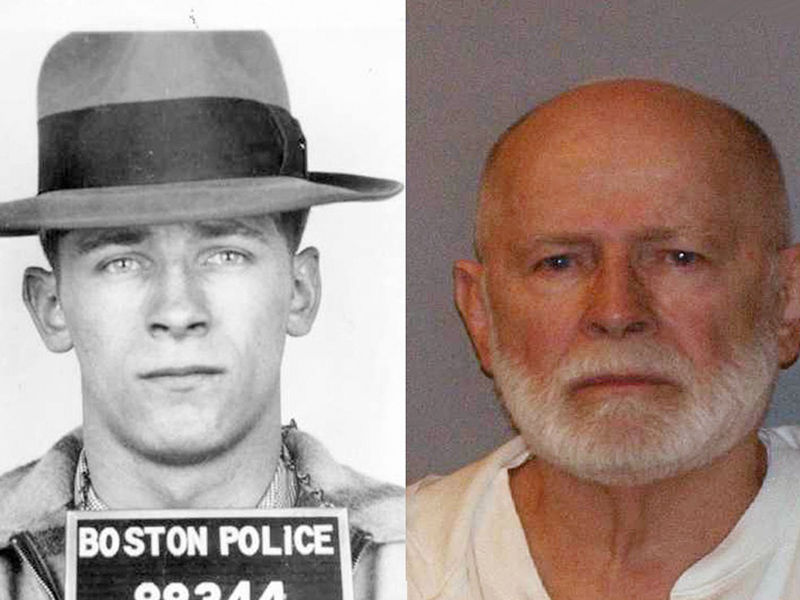 He has been on the FBI's most-wanted list since 1995, and he enjoys history books and Adolf Hitler. He was convicted for theft, forgery, assault, and armed robbery in his early years. He is well-known for his trustworthy and mutually beneficial relationships with gangsters.
Omid Tahvili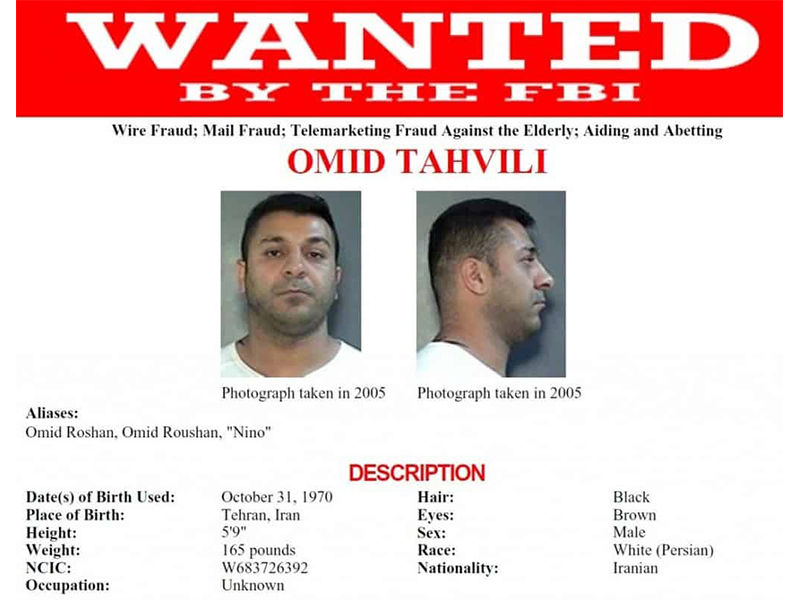 He was a high-ranking member of an Iranian crime syndicate. He was charged with postal theft, wire fraud, telemarketing, and aiding and abetting. In November 2007, he bribed a guard and fled from a maximum-security jail. He is now evading intelligence forces and operating as a foreign criminal boss due to his sturdy relationships in Europe and the Middle East.