Our Nation has a lot of commendable personalities, but they are often forgotten about. Here are the famous Personalities of India
While no one can deny the significance of education, occasionally, situations force people to make decisions that do not necessarily align with the socially acceptable definition of success. Regardless of what others may think, there is always a chance of becoming anything if you work hard enough and long enough. Famous personalities in India, new and old, all had many hardships in life, but they all endured and shined through their dark times.
These famous personalities of India are proof of that!
1)Mahatma Gandhi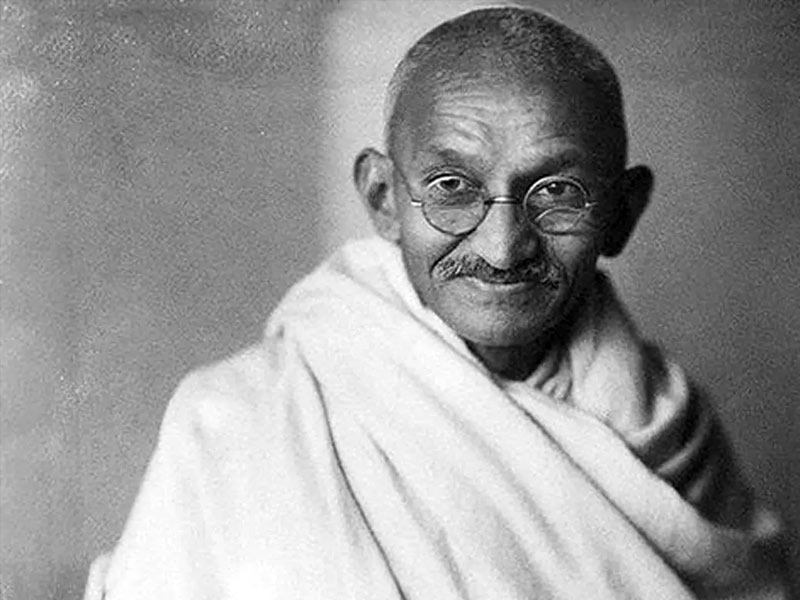 We've heard about heroic warriors who battled with weapons and ammunition to safeguard their country's honor throughout history. But amid them all, one great leader has chosen to fight without a weapon and to follow a path of nonviolence. For Indian independence, he took the Ahimsa path. Mohandas Karamchand Gandhi was his name, and Mahatma Gandhi knew him. He was born on October 2 in Porbandar, Gujarat. He once saw the drama "Raja Harishchandra," which turned out to be a watershed moment in his life. From the theatre, he learned the importance of truth and honesty, which he carried with him throughout his life.
Because he was in debt, Gandhi Ji once stole gold from his own home. But he felt so horrible that he prepared a confession letter and handed it to his father in the midst of it all. Gandhiji's father did not scream or strike him after reading the letter; instead, he tore it up. 
He was recognized for his strong values. Anyone who follows in his footsteps of nonviolence and honesty would be appreciated. Without question, Mahatma Gandhi is the most renowned and well-known Indian individual. He has been dubbed "Father of the Nation" for his contributions to India's freedom movement.
2)Dr. B.R. Ambedkar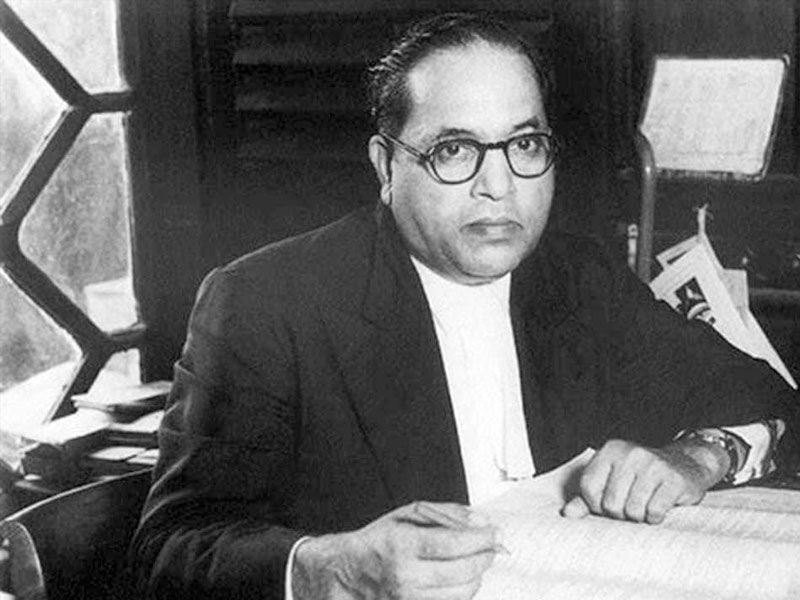 Despite being denied an education, Dr. B.R. Ambedkar, the creator of the Indian Constitution, battled his way to becoming India's law minister. Dr. Bhim Rao Ambedkar was born in Mhow, Madhya Pradesh, on April 144, 1891. He was the son of Ramji Maloji Sakpal, who served in the British Army as a Subedar. People were assessed and treated depending on their caste back then, so Dr. Ambedkar had to bear with a lot of discrimination throughout his life since he was from a lower caste. He was even barred from attending classes, but one of his instructors urged him to continue, even giving him his surname.
Dr. B.R. Ambedkar was the first Indian to earn a Ph.D. in Economics from a foreign university. He was fluent in 64 topics and nine languages. He was India's first law minister, and he was also in charge of drafting the country's first constitution. In 1990, he was honored with the Bharat Ratna for his efforts and accomplishments. In addition, he has several institutions and institutions dedicated to him. The Statue of Equality is a memorial devoted to Dr. Ambedkar, the father of the Indian Constitution, which is currently under development in Mumbai.
3)Mary Kom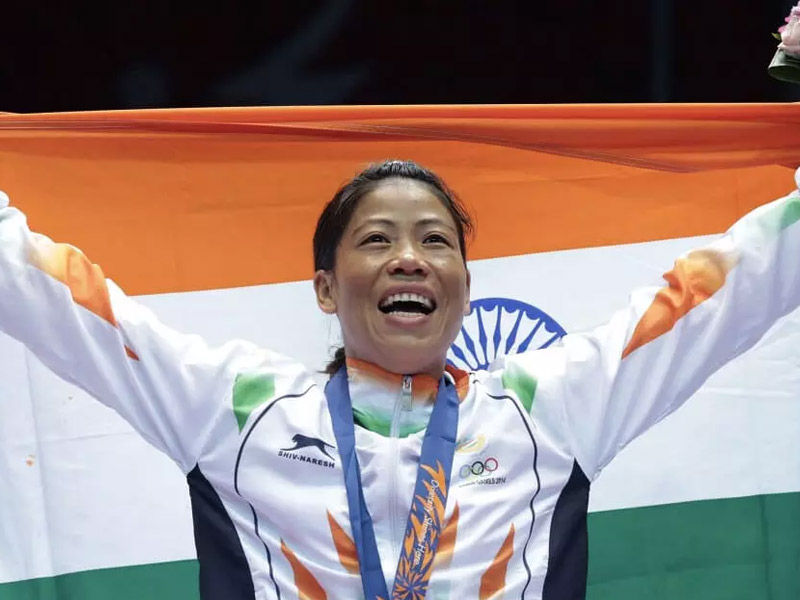 Mary Kom Hmangte, often known as Mary Kom, is an Indian Olympic boxer born in Manipur. She is the one and only female boxer to have won the World Amateur Boxing Championship six times. She is the only female boxer to have won a medal in each of the seven world championships. Kom, who had previously competed in the 46 and 48 kg weight divisions, moved to the 51 kg division after the International Boxing Federation decided to limit women's boxing to three weight divisions, eliminating the lower weight classes.
Mary Kom made history by becoming the first Indian woman boxer to compete in the Olympics at the Asian Games in South Korea in 2014. She also made history by being the first Indian woman boxer to win a gold medal at the Commonwealth Games in 2018. She has been given the title "Meethoi Leima" by the Manipur government. Padma Bhushan, Arjuna Award, Padma Shri, Rajiv Gandhi Khel Ratna Award, and many more awards have been bestowed upon her.
She was also nominated as a member of the Rajya Sabha, India's upper legislature, by the President of India on April 25, 2016. Mary Kom and Akhil Kumar were chosen as national umpires for boxing by the Ministry of Youth Affairs and Sports of the Government of India. 
Mary Kom is an inspiration to women throughout India who want to pursue sports as a career but are too scared of society. Even after being a mother of two children, she pursued her dreams and achieved great success, a truly inspiring personality.
4)Azim Premji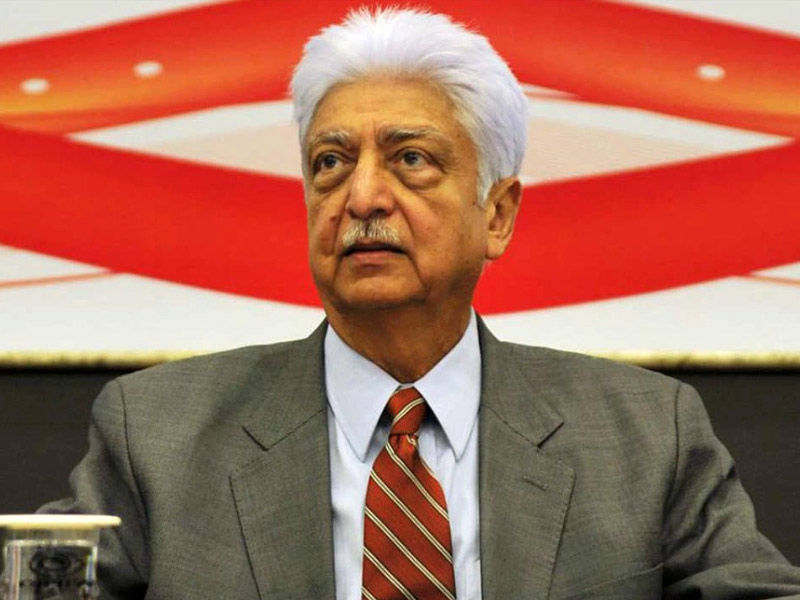 Azim Premji, full name Azim Hasham Premji, is an Indian business entrepreneur that functioned as chairman of Wipro Limited for 40 years, directing the firm through globalization and expansion to become a world leader in the software industry. He was born on July 24, 1945, in Mumbai, India. Premji became one of the wealthiest and most powerful persons by the early twenty-first century. When the Indian government demanded that IBM departed the country in 1979, he began steering the firm toward the computer business. In the 1980s, Wipro formed many successful overseas collaborations to assist in developing computer hardware for sale in India.
However, it was the firm's software development that made it so profitable. Premji established a reputation for selecting the greatest individuals and giving them unrivaled training. He took advantage of India's vast pool of well-educated software engineers who were ready to work for a fraction of the price of their American counterparts. Wipro focused on customized software development for export, mainly to the United States.
When most fortunes in India were founded on ownership of land and factories used to create locally consumed commodities, Premji had boldly broken with convention by developing Wipro into an information technology behemoth with a firm footing in overseas markets. Despite his enormous personal riches, Premji was known for his humility, lack of excess, and generosity. In 2001, he founded the Azim Premji Foundation, a non-profit organization dedicated to improving the quality of primary education in India's rural areas.
5)Rabindranath Tagore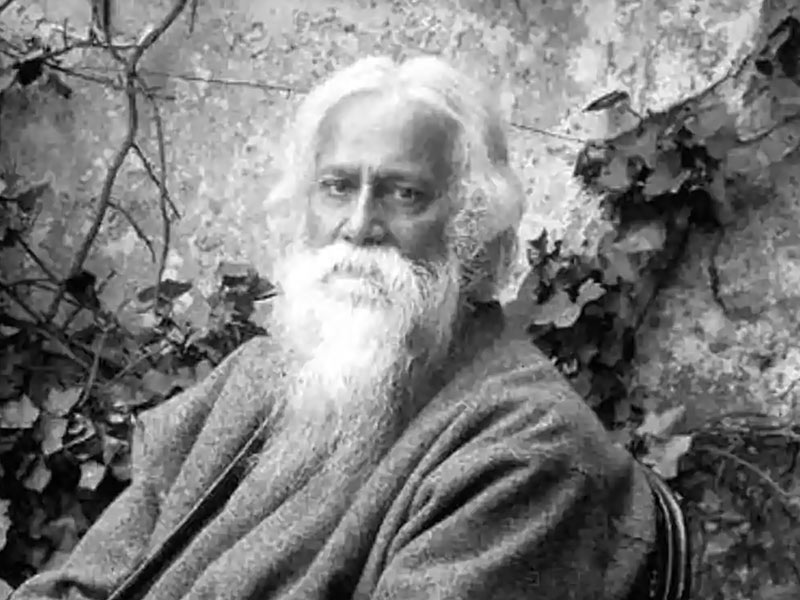 Rabindranath Tagore is India's first noble laureate, having conferred the art of literature to all Indians and people throughout the world. Tagore's song "Jana Gana Mana" is the national anthem of our country. He was a poet, a writer, a composer, a philosopher, and a painter, among other things. He was born in Calcutta onMay 77, 1861. Debendranath Tagore was his father, and Sharada Debi was his mother. From a young age, Tagore was captivated by music and literature. His father believed in the principle of "free flow of education," hence he never went to a physical school.
Tagore moved to Shantiniketan with his father when he was 11 years old, and it was there that he began his writing career. In 1873, he published six Sikhism-related poems, and by 1877, he had finished other literary works. Since his boyhood, Tagore has been a well-known musician. He wrote so many lovely songs that he has his genre, "Rabindrasangeet." Although Tagore was a nationalist, he admired and was inspired by the British educational system.
6)Sachin Tendulkar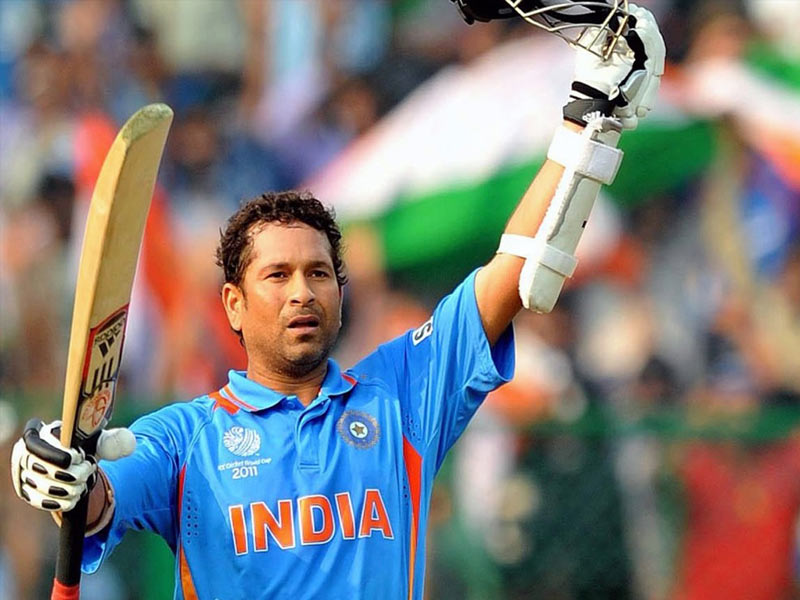 Sachin Ramesh Tendulkar, an Indian professional cricket player, was born on April 244, 1973, in Mumbai, India. He is widely regarded as one of the finest batters of all time. In 2012, he became the first cricketer in an international competition to score 100 runs in a single inning. Tendulkar was named captain of his country's squad in August 1996, when he was 23 years old. 
Despite India's elimination in the 1996 World Cup quarterfinals, Tendulkar was the tournament's leading run-scorer with 523 runs. In December 2005, Tendulkar set a new record by scoring his 35th century in a Test match against Sri Lanka. Tendulkar was routinely considered among the finest batters in the game during his long career. In his fixed devotion to score runs and the surety of his strokeplay from both the front and back foot, he is sometimes compared to Australia's Don Bradman. His life story proves how devotion and passion for what we love will never fail us in life.
7)Mother Teresa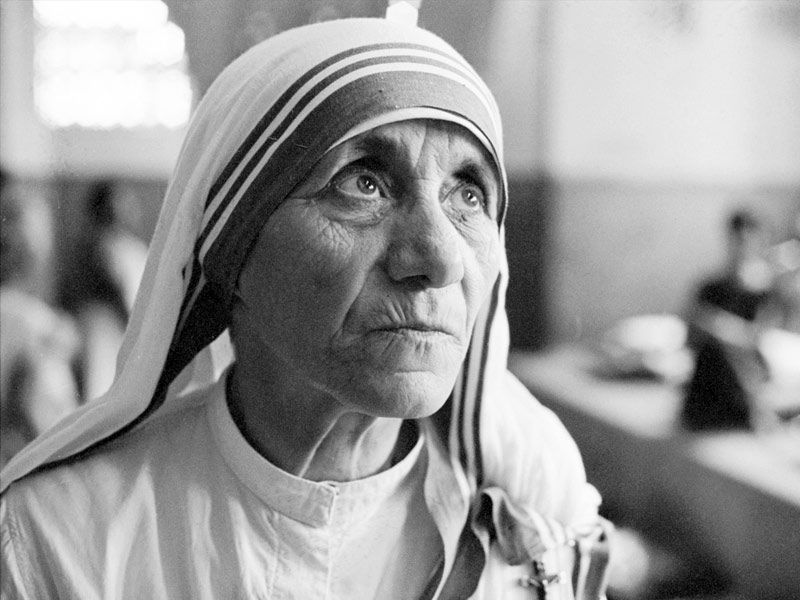 Anjez Gonxhe Bojaxhiu was born into an affluent family with all of life's advantages. Yet, she chose to give up all to help the destitute and ill. Kindness, humanity, empathy, and peace were among the messages she preached. She was a Roman Catholic born onAugust 266, 1910, in Skopje, North Macedonia, to a merchant family. She was known across the globe as Mother Teresa. She then became matron of Loreto School in Kolkata after 15 years of teaching there. Still, her life was turned upside down in 1943 during the Bengal famine and again in 1946. She became aware of the suffering of those impacted by hunger and chose to live among them to assist them.
In 1950, she founded the "Missionaries of Charity" and became known as Mother Teresa to everybody. She also promised to help the hungry, the naked, the homeless, the crippled, the blind, and the lepers, as well as all those who feel unwanted, unloved, and uncared for in society, as well as those who have become a burden to society and are despised by all. She also travels to national and international locations to help those in need. She was dubbed the "Saint of the Gutter" after receiving the Noble Peace Prize in 1979.
"By blood, I am Albanian, By citizenship, I am Indian, By faith, I am a catholic nun, As to my calling, I belong to the world, As to my heart, I belong entirely to the Heart of Jesus."