Angelina Jolie is one of the best actresses in the world. The American actress has won several awards, including an Academy Award. In addition, the versatile actress has earned millions of fans across the world with her appealing performances over the years. Jolie started her career as a child actor and has been ruling the hearts of fans across the world. She made her screen debut beside her father, Jon Voight, in Lookin' to Get Out. However, she had to wait nearly a decade to make her debut in the film industry with Cyborg 2. Her first major film was Hackers that was released in 1995.
Jolie's career skyrocketed with Hackers. She features numerous critically-acclaimed movies, including George Wallace, Girl, Interrupted, Wanted, and Salt. From action to romance and mystery thriller to science fiction, Jolie has done movies of different genres. She is among one of the most powerful and influential people in the American entertainment industry. She has been crowned the world's most beautiful woman by different magazines and media outlets several times. 
We have compiled a list of some of the best Angelina Jolie movies.
Wanted: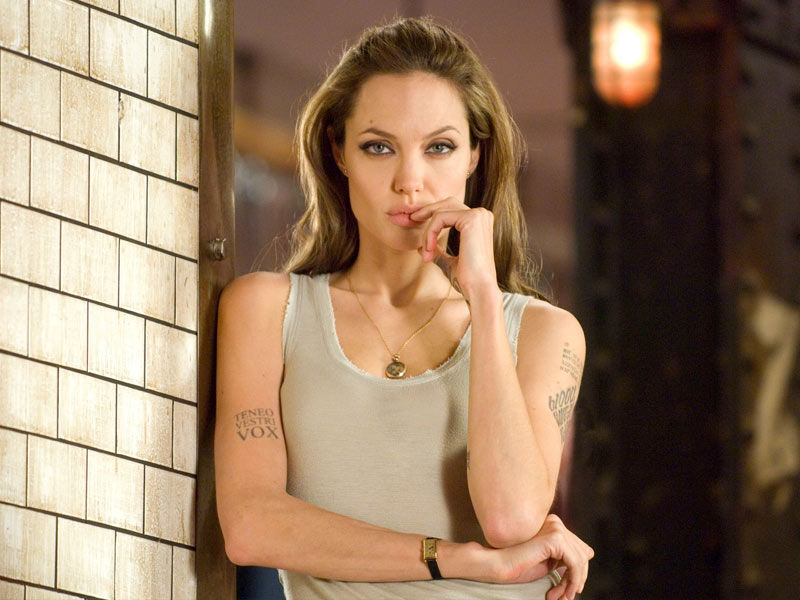 Action has been one of the favorite genres of Jolie. The 2008 American action thriller by Timur Bekmambetov is based on the comic book miniseries by Mark Millar and JG Jones. The film co-stars James McAvoy, Morgan Freeman, Terence Stamp, Thomas Kretschmann, and Common. The movie covers the story of James McAvoy, a bank manager. He decides to join a secret society called the Fraternity after finding out that his father was a professional assassin. Jolie is also a member of the Fraternity.
Salt: 
There are few female names in Hollywood as flawless as Angelina Jolie when it comes to action thrillers. She played Evelyn Salt, a CIA operative who is accused of being a double agent for the KGB in Salt, a 2010 action thriller by Phillip Noyce. The movie showcases the torture faced by agent Salt in a North Korean prison on suspicion of being a US spy. It is a very engaging film that everyone must watch.
Maleficent: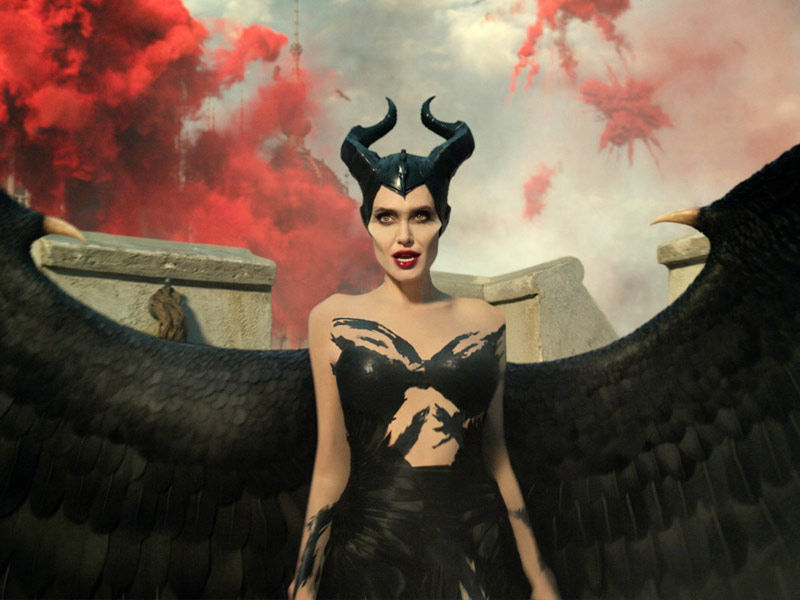 Maleficent is a 2014 American dark fantasy thriller featuring Angelina Jolie as Maleficent, a fairy and the former queen of the Mors. The movie is based on the wicked fairy godmother from the original fairy tale. The movie narrates the story of "sleeping beauty" Aurora (Elle Fanning), and the narrator is no one else but Maleficent (Jolie) herself. The film is a perfect show of Jolie's versatility. 
Gone in 60 Seconds: 
The 2000 action heist film features Nicolas Cage, Angelina Jolie, Giovanni Ribisi, and Christopher Eccleston in pivotal roles. It is the remake of the 1974 film of the same name by H B Halicki. Jolie has played Sara "Sway" Wayland in the movie. The movie is based on the story of Memphis, who has to steal 50 cars in a single night to save his brother Kip's life. He calls on his gang of master thieves for help, and Wayland (Jolie) is a part of his gang. 
Mr. and Mrs. Smith: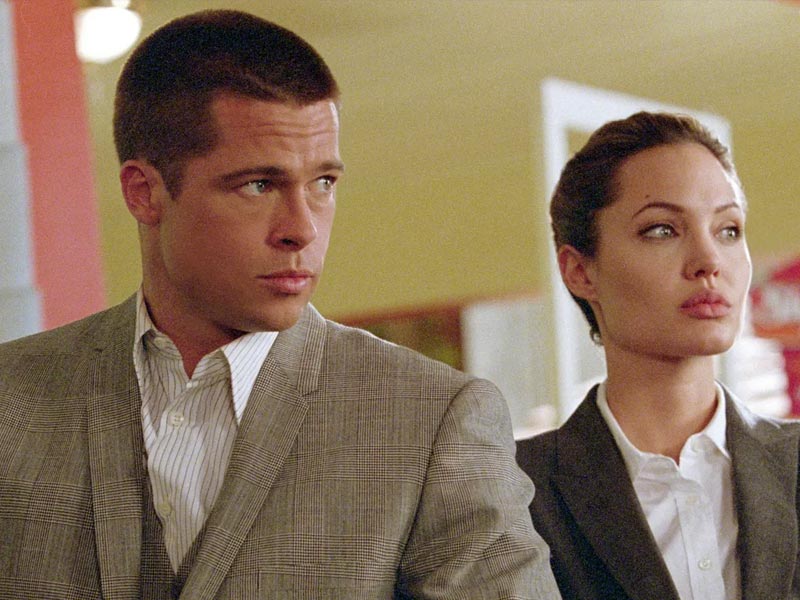 Mr. and Mrs. Smith is a very entertaining action comedy film by Doug Liman that features Brad Pitt as John Smith and Angelina Jolie as Jane Smith in pivotal roles. John and Jane are an upper-middle-class married couple who get to know that they are assassins from two rival agencies who have been assigned the task of killing each other. This was the movie where Brad and Angelia came closer.
Beowulf: 
The 2007 animated fantasy action film by Robert Zemeckis features Angelina Jolie as Grendel, the mother of Crispin Glover. It is the story of a warrior hero named Beowulf who has been tasked with killing the supernatural villains Grendel (Crispin Glover) and his mother (Jolie) by King Hrothgar (Anthony Hopkins). The use of 3D computer animation is a fascinating aspect of the film. 
Lara Croft: Tomb Raider: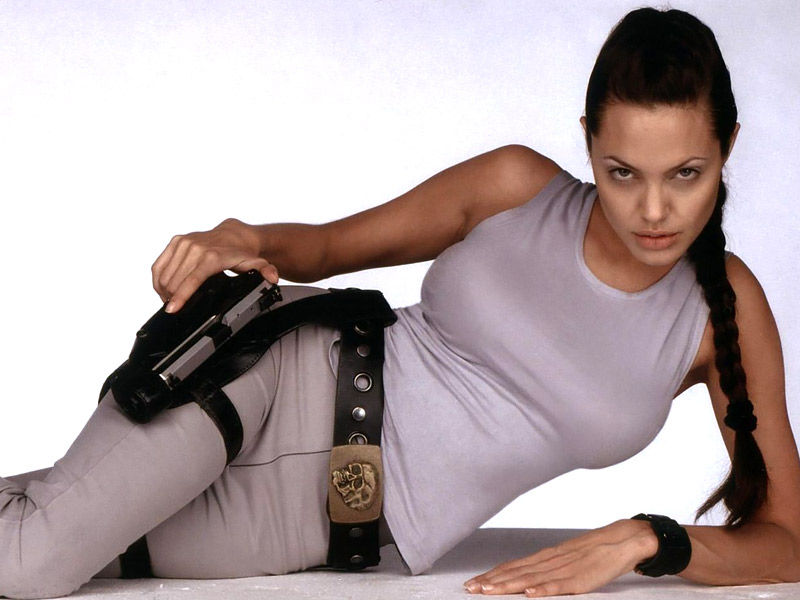 Tomb Raider is right at the top when it comes to action thrillers featuring a female actor in the lead role. Jolie puts her extraordinary acting skills on display in the 2001 adventure film based on the Tomb Raider adventure game. Directed by Simon West, the movie features Jolie as Lara Croft, the title character, who defeats a robot in an Egyptian tomb. Whether you are a Jolie fan or not, this movie is a must-watch. 
Changeling: 
Changeling is a gripping mystery crime drama thriller by Clint Eastwood. The engaging movie features Jolie as Christine Collins, a single mother. The movie was set in Los Angeles in 1928. Collins returns to LA to find out that her nine-year-old son, Walter, is missing. The police claim to have found Walter, but Collins realizes that it is not his son upon meeting the boy. The movie's story is inspired by real events in the 1928 Wineville Chicken Coop Murders. The movie covers different crimes, including child endangerment, female disempowerment, political corruption, and ill-treatment of mentally challenged people. Jolie was nominated at the Academy Awards for her performance. 
Her latest movie 'They Want Me Dead' has been a blockbuster, and many consider it to be her one of the best movies to date, as her hard work is seen and thinking she is still recovering from a severe disease.