Dwayne Douglas Johnson was born on 2nd May 1972 in Hayward, California, United States of America. He is an American actor, bodybuilder, producer, artist, retired professional wrestler, and former American and Canadian football player. He is also famous for his ring name, The Rock. He competed for the World Wrestling Federation (WWF, now WWE) for eight years before pursuing an acting career. He is recognized as one of the best professional wrestlers of all time. His movies have grossed more than $3.5 billion in North America and more than $10.5 billion globally, making him one of the world's highest-grossing and greatest performers. 
Dwayne Johnson has risen from humble beginnings as a WWE wrestler actor to become the world's most paid actor in what seems like an instant. He's known as The Rock, and he's one of the most down-to-earth and inspiring men in Hollywood right now.
He's made a slew of films, and some of the greatest are Dwayne Johnson movies. 
1. Hobs and Shaws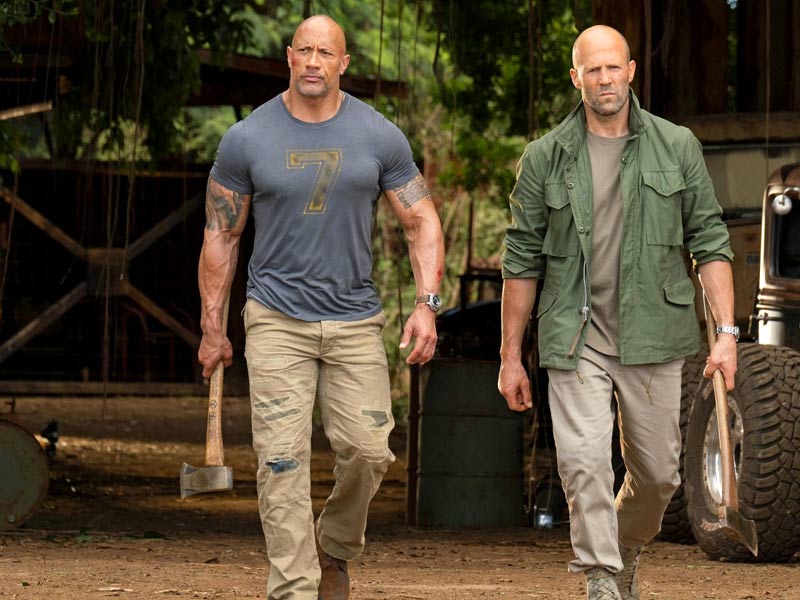 Hobbs & Shaw is a Fast and Furious franchise bounce series. It follows mortal foes Hobbs (Dwayne Johnson) and Shaw (Jason Statham) as they are compelled to collaborate for the sake of humanity. Idris Elba plays a terrorist attempting to wipe out the planet with a lethal virus. Hobbs & Shaw also delves deeper into the characters' backstories.
Hobbs & Shaw is a lot of different things packed into one. It's a buddy cop movie, an action movie, and a comedy. Statham and Johnson are two very different types of action heroes, resulting in fantastic onscreen chemistry from this odd pairing. Hobbs & Shaw is a charming addition to the Fast and Furious franchise. 
2. San Andreas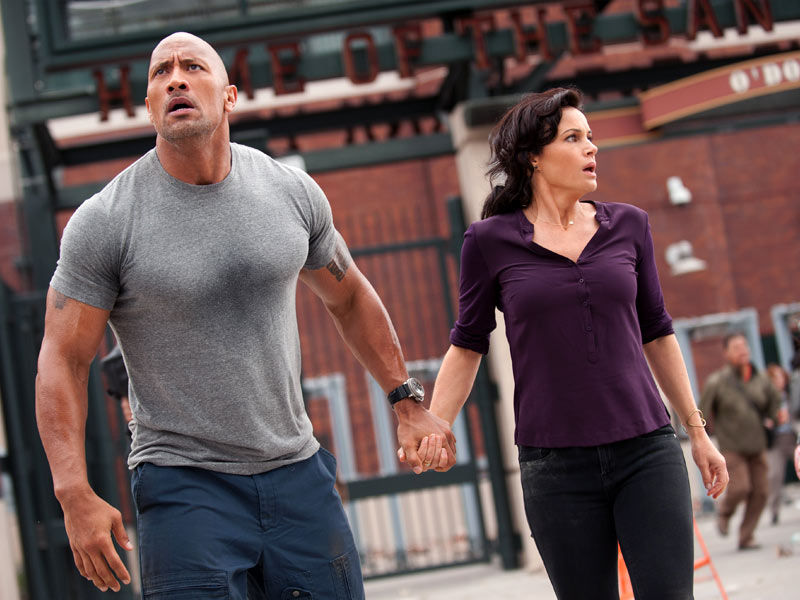 A major earthquake strikes California in San Andreas. Unfortunately, Los Angeles Fire Department helicopter rescue pilot Ray Gaines (Dwayne Johnson) ignores all those in need to save his estranged daughter (Alexandra Daddario) and his soon-to-be ex-wife (Carla Gugino).
San Andreas is an action film that prioritizes personal stakes over public benefit. For example, Ray decides to prioritize his family over others, which some may empathize with, while others will find his behaviors entirely inappropriate. In any event, Dwayne Johnson is in full-action hero mode in San Andreas. It's also a fun movie with excellent CGI and thrilling disaster sequences.
3. Snitch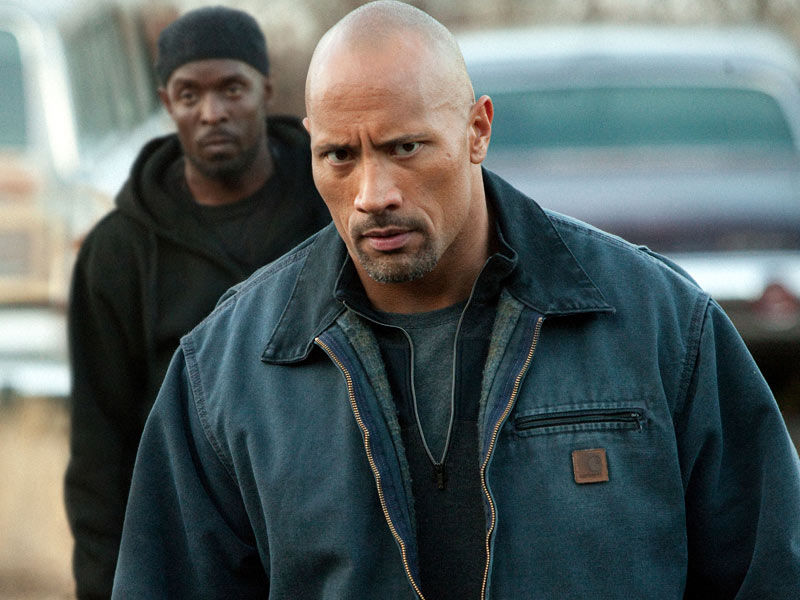 When John Matthews, a local construction worker, learns that his son is facing a 30-year jail term, he volunteers to go undercover and infiltrate a criminal drug ring to decrease his son's sentence. John must rely on his wits and resources to survive in a hazardous environment where every move could be his last.
This film will make your heart race. It's a fantastic action-thriller.
4. Pain and Gain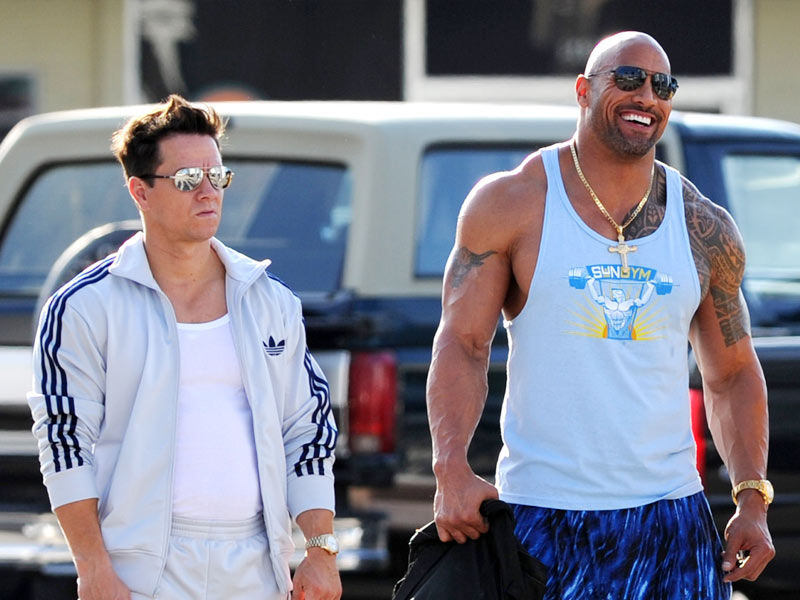 Pain and Gain is a 2013 action-comedy film starring Mark Wahlberg and Anthony Mackie and Dwayne Johnson. The film was believed to be loosely based on Pete Collins' narrative. The plot of Pain and Gain featured kidnapping, extortion, torture, and murder. It was directed by Hollywood director Michael Bay. It was applauded for its performance, writing, and performers' comedic timing.
5. Fast and Furious 5 to 8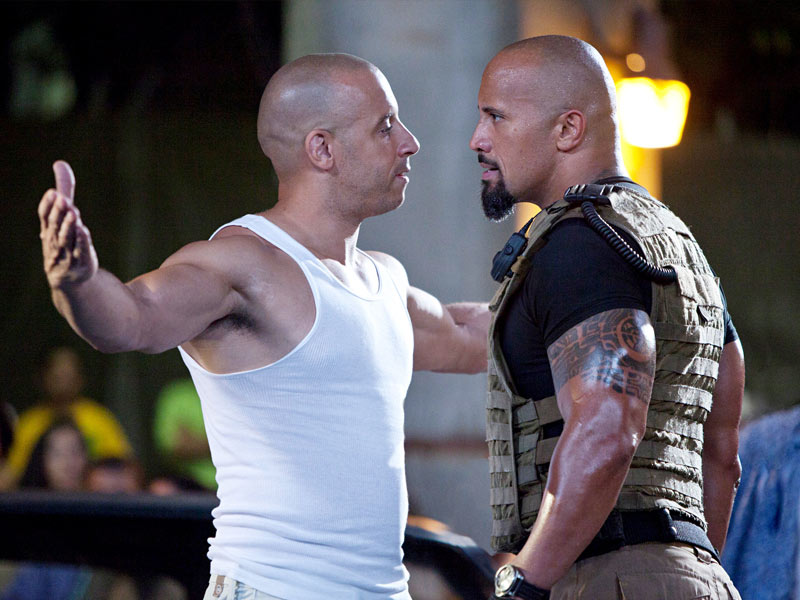 Luke Hobbs, a member of the Fast Five, is on a mission to bring down the core squad, which includes Dom (Vin Diesel) and Brian (Paul Walker). In Fast & Furious 6, he enlists Dom's assistance in taking down Owen Shaw (Luke Evans), a global crime syndicate boss. Deckard Shaw (Jason Statham) targets Hobbs in Furious 7 to exact revenge on his brother Owen. Hobbs' final appearance in the Fast franchise, The Fate of the Furious, paves the way for a breakaway franchise with Jason Statham's Shaw. Shaw and Hobbs end up in prison together in Fate of the Furious. Hobbs, played by Dwayne Johnson, begins the franchise as a strait-laced cop figure. Still, he develops layers as the series progresses.
6. Rampage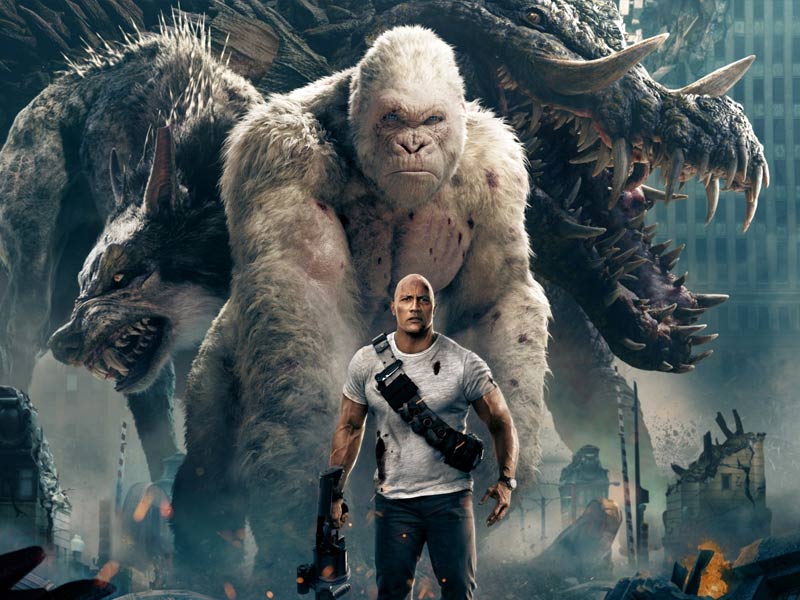 Rampage is a film about a gigantic crocodile, a gorilla, and a wolf, so don't walk in expecting a film about existential issues about life. Instead, it's a ridiculous movie that recognizes and loves its own absurdity. Dwayne Johnson certainly connected to this film, as evidenced by his naturally charming action hero persona. He wholeheartedly commits to this amusing and ridiculous thrill journey.
7. The Jumanji (2017-2019)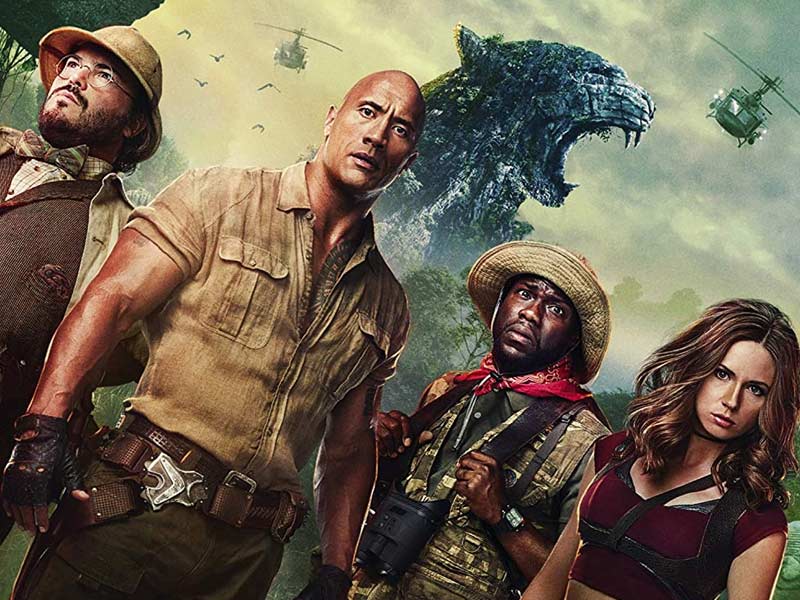 The film Jumanji: Welcome to the Jungle depicts a group of teenagers who become trapped inside an ancient video game. To beat the game and survive, they must play as their avatars. Jumanji stars Karen Gillan, Dwayne Jonson, Jack Black, Nick Jonas, and Kevin Hart. The sequel, Jumanji: The Next Level, is essentially the same premise, except that the game has been broken and the stakes have been raised. It also includes appearances by Danny DeVito, Danny Glover, and Awkwafina.
Dwayne Johnson already feels like a comic book or video game character, so this part is ideal for him.
8. Central Intelligence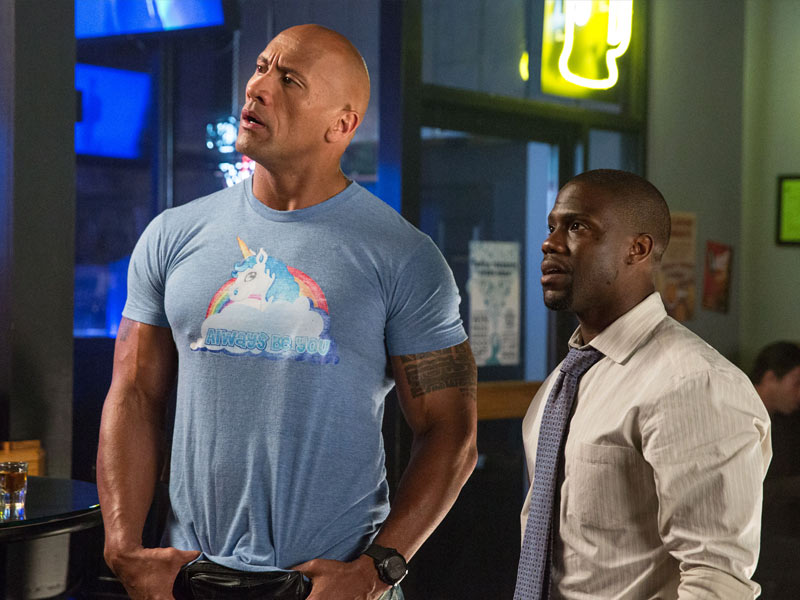 Kevin Hart and Dwayne Johnson's debut collaboration, Central Intelligence, is the first of many. Calvin (Kevin Hart) was famous and an all-star athlete in secondary school. At the same time, Robbie (Dwayne Johnson) was obese and a stereotypical nerd. Calvin and his partner Maggie (Danielle Nicolet) are two of the only people in high school that show Robbie compassion. Calvin is approached by Robbie as Bob Stone, and he soon finds himself entangled in a dangerous CIA mission.