Van Gogh painting One of the best Post-Impressionists and often regarded as the greatest artist after Rembrandt is Vincent van Gogh. His paintings' vibrant hues, forceful brushstrokes, and curved forms significantly impacted the Expressionism trend in modern art. After Van Gogh's death, his work gained astronomical popularity, particularly in the late 20th century when it was displayed in hugely successful traveling exhibits and sold for world-record prices at auctions.
Not only is The Starry Night one of Van Gogh's most well-known pieces of art, but it's also among the most recognizable. Even now, spectators are still moved to tears by the incredible spiraling night sky that contains many expressionist spirals.
Starry Night 
The first painting on this list is often what people mean when they say "Starry Night," but they might very well be referring to Starry Night Over the Rhône. This painting gives off a little more tranquil vibe than its counterpart but still captures the beautiful night sky that Van Gogh would come to be known for (despite having fewer spirals).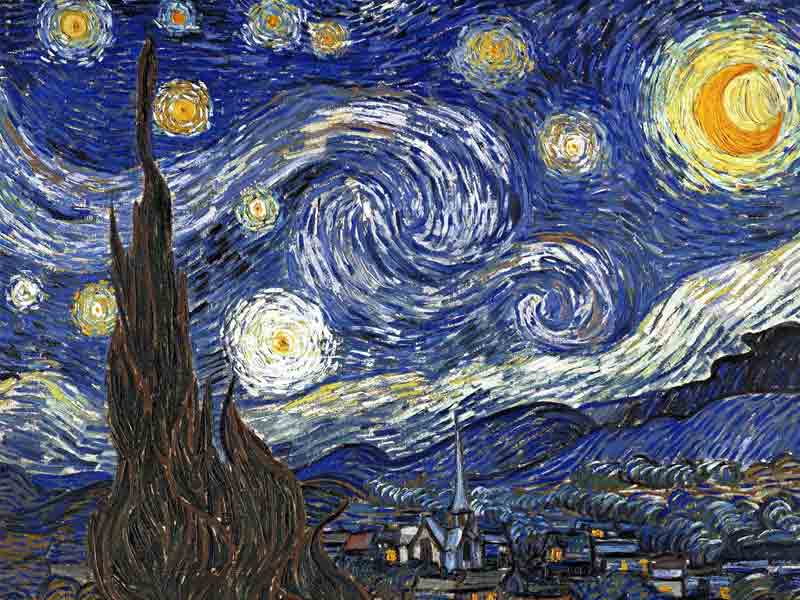 The night sky and the gas lighting of Arles that could be seen across the lake appear to have captured Van Gogh's attention in particular. A drawing of the painting was sent to his friend, the painter Eugène Boch since he was so enthusiastic about it. The picture was later displayed in public in 1889 at the Société des Artistes Indépendants in Paris.
Sunflowers
Sunflowers are two different series of several paintings of sunflowers, not simply one single artwork. The majority of the time, when someone mentions Van Gogh's "Sunflowers," they're referring to the series he produced when he was living in Arles, which includes four initial renditions and three variations on the theme.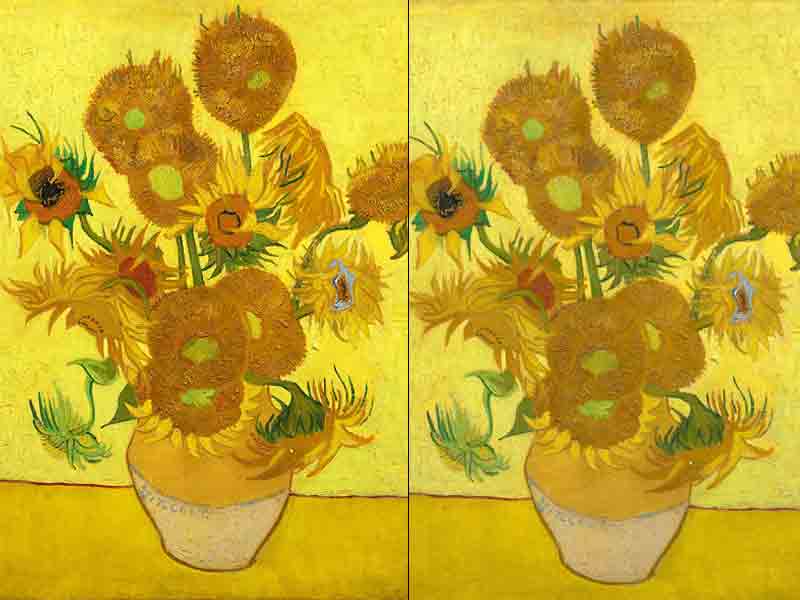 Less well-known are the "Paris Sunflowers," which he produced between 1886 and 1888 while residing in Paris with his brother. The Kröller-Müller Museum, The Met in New York, and (of course) the Van Gogh Museum in Amsterdam all have sunflowers on display, albeit they are less victorious and not quite in full bloom.
Self-portrait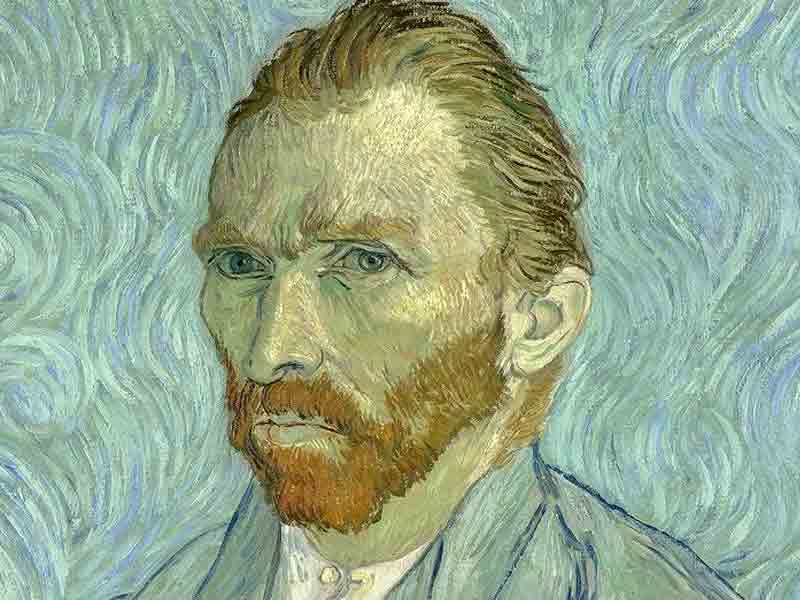 This painting is frequently regarded as Van Gogh's last self-portrait and most recognizable representation on canvas. While critics disagree on whether Self-Portrait Without a Beard was his final self-portrait, there is little disagreement on which work is more well-known. Similar to The Starry Night's hallucinogenic swirling patterns, it conveys an overall sensation of turbulence and pressure. This is the guy who comes to mind when people think of Van Gogh: a dark, brooding figure who is expressive and racked with passion.
The potato eaters
Even though The Potato Eaters doesn't have the vibrant star power of some of his later works, it is nevertheless regarded as one of Van Gogh's most well-known works of art. This picture, which was created in 1885 and is a little earlier than the other works shown thus far, shows the artist's Dutch heritage.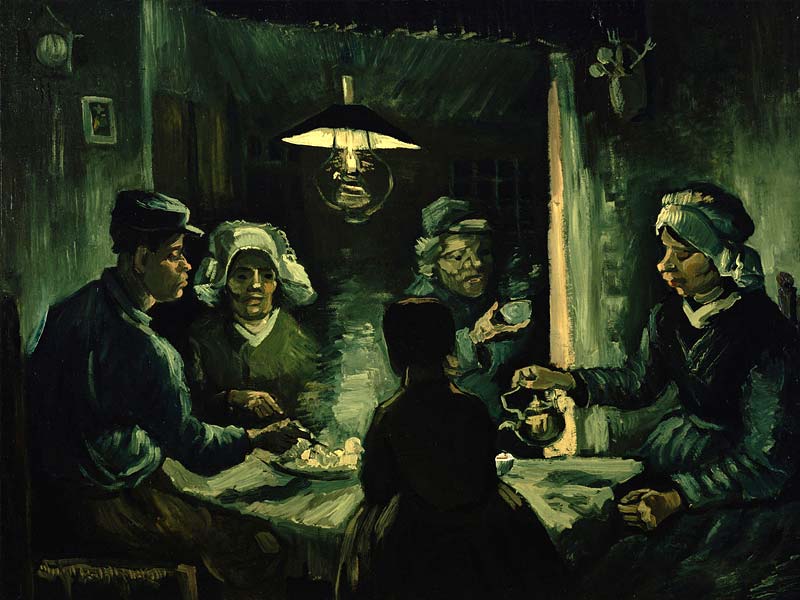 Van Gogh intended to portray the reality of peasant life as they were: rough, occasionally unpleasant, but also with genuineness and tenderness inherent in the familial environment. He was greatly influenced by artists from the Hague School, particularly Jozef Israels.
Wheatfields 
Van Gogh created numerous paintings of the wheatfields near him in his final years. This one is the most well-known but also the darkest of them all. Given that the route leads nowhere and ends amid the field while being surrounded by crows, it appears to depict a feeling of loneliness and isolation. It's a dark picture.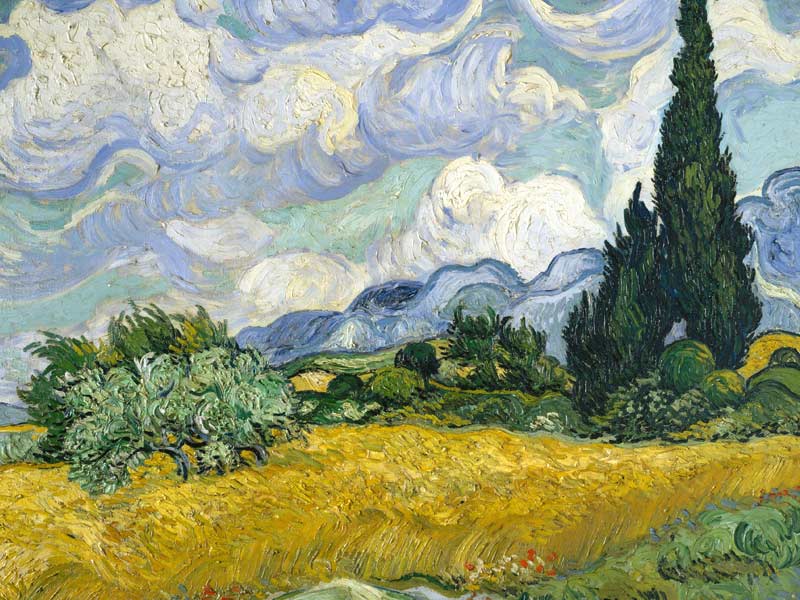 There are many other possible readings of the painting, such as the idea put up by Walther and Metzger that the work lacks any hint of melancholy or sorrow. Ultimately, it is impossible to determine the artist's intentions. The striking color scheme, which is a hybrid of The Starry Night and Sunflowers, makes this one of Van Gogh's most famous paintings.
Irisis
During his time in Southern France, Van Gogh had his most creative period of work; he referred to Arles as "the Japan of the South" because of its abundance of sunlight and flowering trees. When he initially arrived in March 1888, the fruit trees were just starting to bloom, and he started painting right away at an almost unheard-of pace.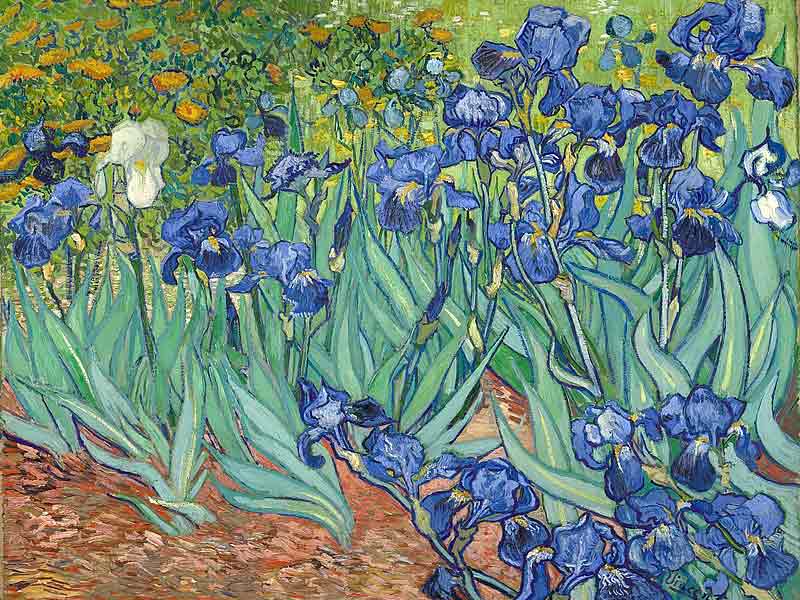 "I have work coming out my ears because the trees are in bloom and I want to paint a Provençal orchard of incredible joy."
Almond blossoms
The finest illustration of an artist's work with exceptional aesthetic appeal is Van Gogh's Irises. The artwork is vibrant, alive, and full of the beauty of nature; there is also a tinge of Japanese influence, as seen in Almond Blossoms. Simply told, it is breathtaking to look at and awash with color.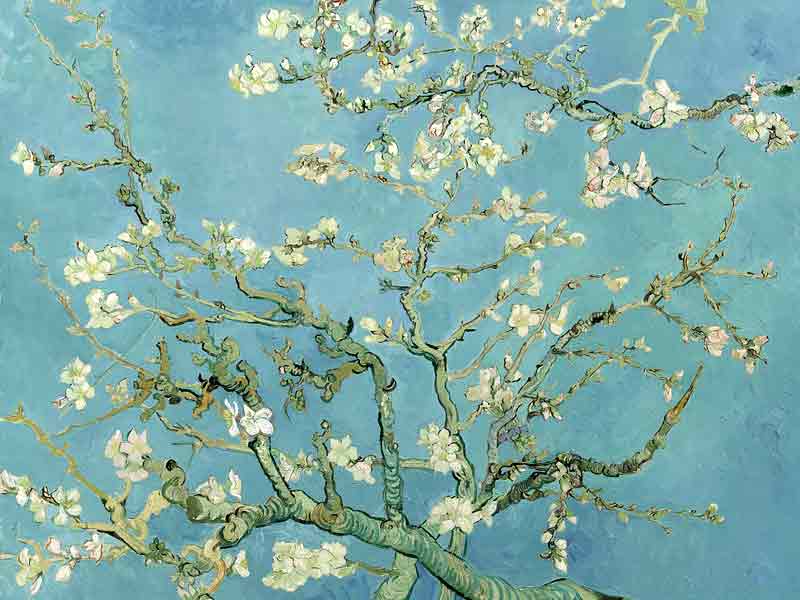 "It catches the attention from a distance. The Irises are a stunning study that is alive and full of air.