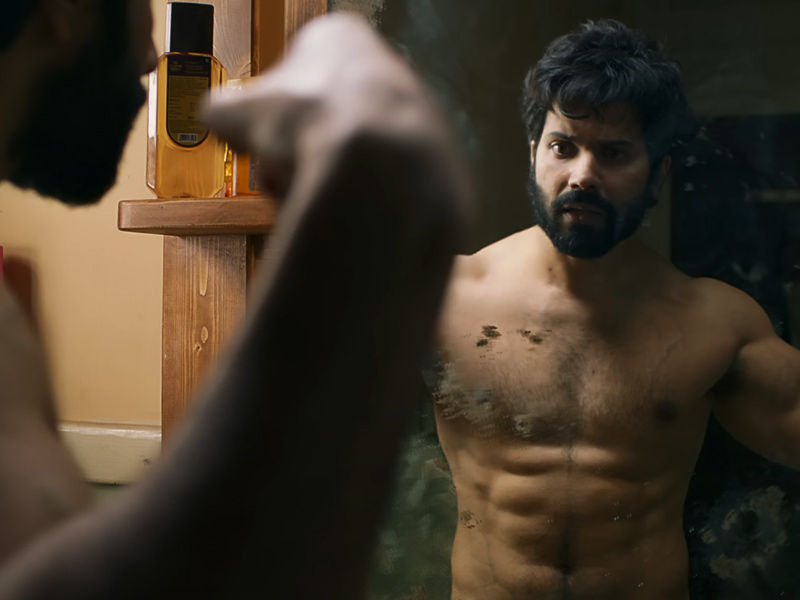 In Amar Kaushik's Bhediya, a mercenary contractor, Bhaskar (Varun Dhawan), arrives at an Arunachal Pradesh village to build a road through the forest, is bitten by a wolf, and transforms into a werewolf. The supporting story aspects attempt to explain a new Bollywood formula: 'comedy horror'.
The subgenre has been around for a while, but it gained traction because of Kaushik's great debut, Stree (2018). Maddock Films, the same production company, also financed Roohi (2021), an unfunny picture that is horrifying for the wrong reasons. Bhediya resembles Bhaskar more than Stree, reuniting Kaushik and Maddock. A film is rife with business motives, obsessed with box-office profits rather than storytelling techniques.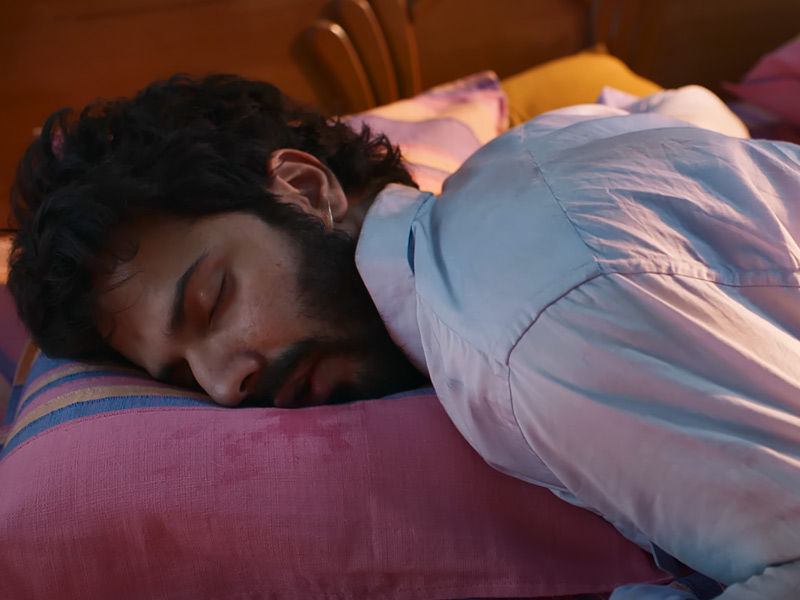 Let's start with the most fundamental element: characters. Or, more precisely, 'loglines'. Bhaskar, selfish and ruthless; Janna, his sidekick (Abhishek Banerjee), a fool; and Jomin, their local collaborator (Paalin Kabak), a punching bag for 'northeast jokes'. Panda (Deepak Dobriyal), a suspicious cop; Anika (Kriti Sanon), a sanctimonious veterinarian; and simple peasants, either pro- or anti-'development'. Every character follows the same script. If a person possesses a specific trait, practically every situation confirms it. Those characteristics fuel the humorous fire as well.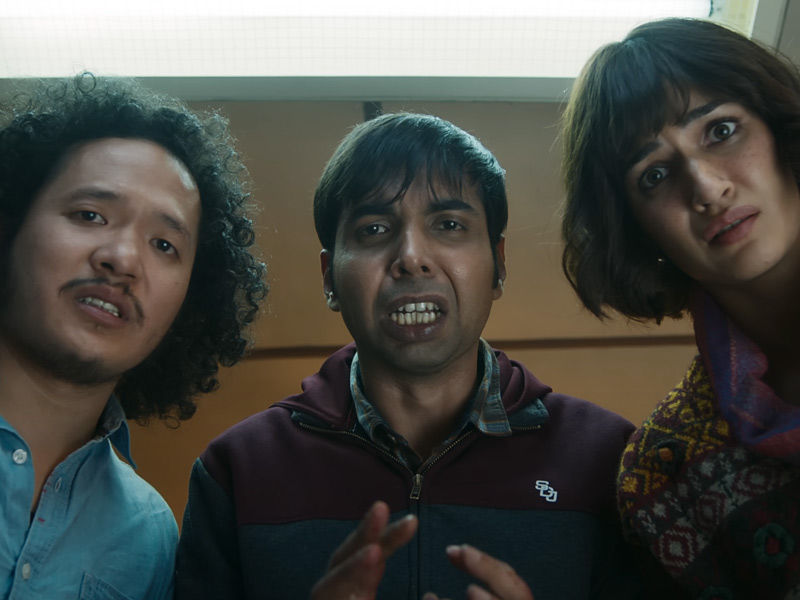 Kaushik's filmmaking is lacking in two crucial aspects: drive and economy. This film is defined by bloated sequences, bad transitions, and an unfocused narrative. It doesn't appear to be a finished work, but rather a brainstorming session – the filmmaking equivalent of a stock phrase.
The heavy narrative padding tries to conceal a basic fact: Bhediya doesn't have anything to say. Its primary conflict – between capitalist growth and indigenous rights – is seen via a mundane lens. Kaushik, oblivious to the 'progressive' concept, lets his characters say self-evident lines, such as the wolf, not Bhaskar, is the true hero, and outsiders must listen to natives while designing development plans. It's a little #CaptainObvious, but it's not a huge problem.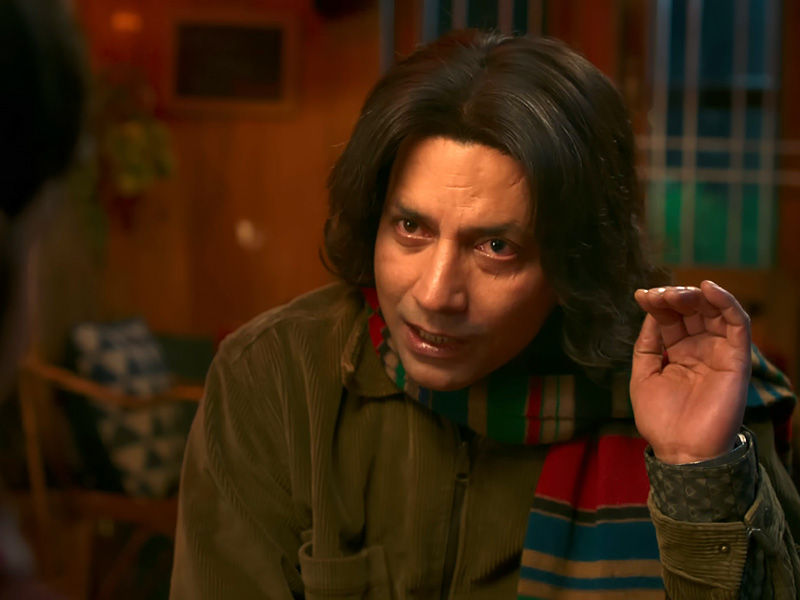 Because the real issue is something else: Bhediya is a wolf in sheep's clothing, duping the audience under the guise of humor. Because the film is set in Arunachal Pradesh, scriptwriter Niren Bhatt milks the 'northeast' humor to the last end. The village is known as "danger jagah" or "tilismi jagah" by Janna. He flings a barrage of obscenities at Jomin, including "Chow mein". We're meant to chuckle.
I saw the film's press screening in a Connaught Place multiplex, where the audience tittered at several of the lines. Then Bhediya pulls out its trump card. It provides Jomin one moment in which he berates Janna, who apologizes, and, presto! the movie is progressive again.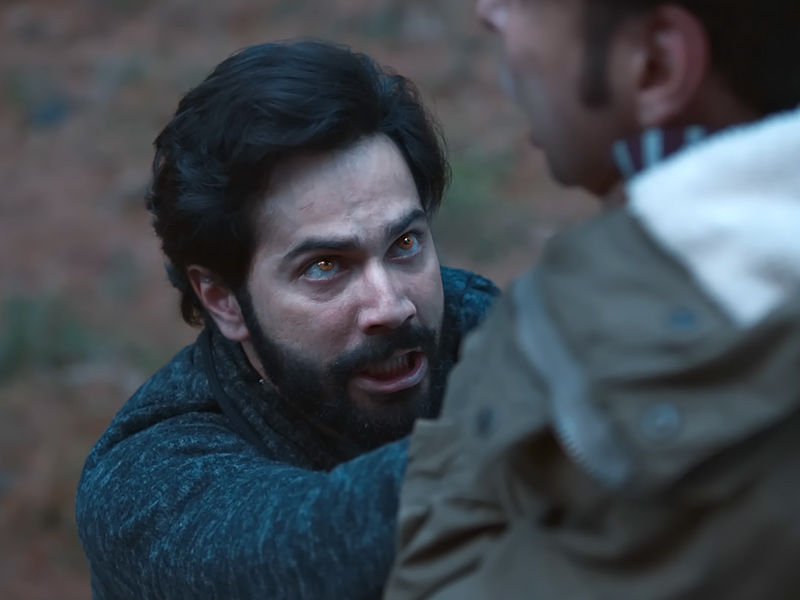 Is that correct? Because Bhediya immediately cuts to a local shaman confronting the group. He trembles, leaps, and speaks nonsense. Jomin translates. "Shut up," says the guy.) We've returned to old territory: these folks are 'different,' and their peculiarities should make us chuckle. What do I mean by "distinctive"? In an early scene, Jomin states, about the people's unwillingness to accept the development proposal, "Conservation ke naam pe jungli ki tarah rahega [they'll live like animals under the guise of conservation]."
The comedy has flashes of potential. It's the type of language you want to hear in a movie like this: innocent, sweet, and goofy. Jomin and Janna, for example, first try to communicate with Bhaskar's werewolf by howling. They fail and then play Tera Suroor by Himesh Reshammiya. (The wolf concurs.) A song plays in the background whenever Bhaskar rushes back to his bungalow after his night-long animalistic escapade, wearing just a pair of boxers. A brief stretch played to the soundtrack of a remixed 'Ayega aane waala,' interrupted by local rap, adds some welcome impetus.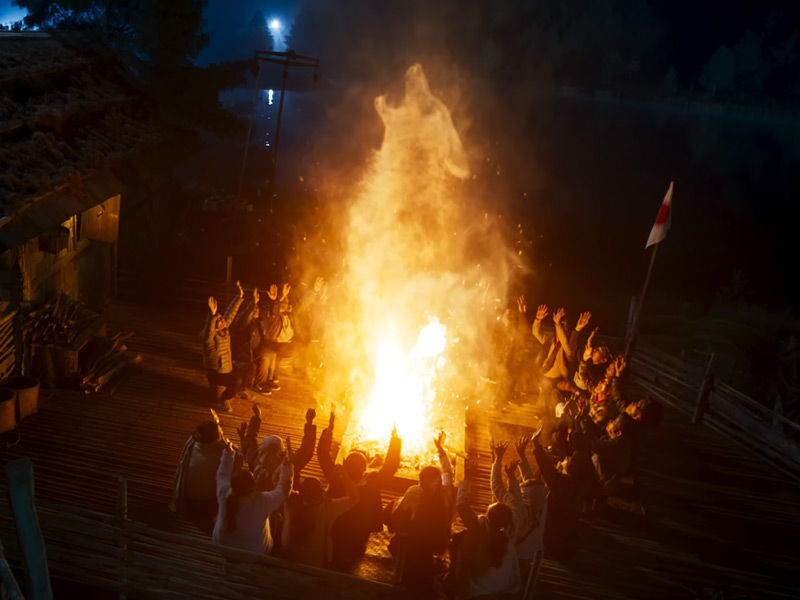 However, its fundamental comedy is either slapstick or scatological. The latter overwhelms the movie so much that Bhatt leans on synonyms, shifting from "pichwada" to "nitamb" to "latrine" to "mal". Several, if not many, moments appear to have been staged to allow filthy humor. A lengthy segment revolves around Bhaskar's "stool test," culminating with Janna getting the sample by cutting a sewage line (while his friend is talking to his boss on the phone who is busy – doing what else but shitting).
Now comes the terror. Bhediya didn't make me even flinch once. In retrospect, it's hardly surprising because true fear stems from surprise.
Only if a film cares about the discovery can it have that quality. Kaushik's film is pompous and parochial. It's so devoid of substantial ideas that it relies on an odd final surprise that also serves as a boring truism.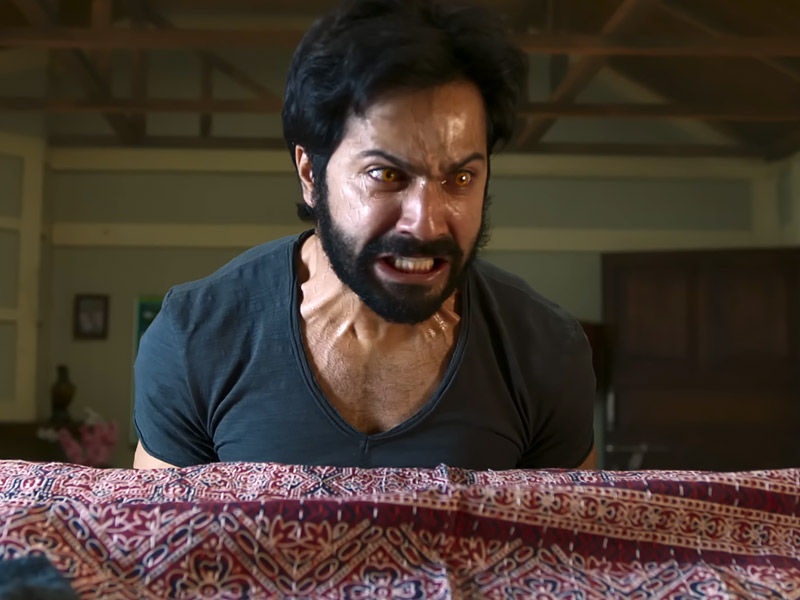 In essence, what does it say? Nature should be respected. Thank you very much. What else is 2+2 equals 4? Or is it possible that 2 + 2 does not equal 5? The closing titles transition to a scene with Stree's protagonists, Rajkummar Rao and Aparshakti Khurana, demonstrating the filmmakers' actual 'McDonaldification' goal. Bhediya won because it eventually scared me.