The contemporary art reinventing itself every moment has evolved exponentially with creative extractions from popular art sources like folk art. The artist's vivid use of colors, use of space and stroke sensibilities portrays a series of thoughts.
An ostensibly unswerving challenge to painters like Ravi Varma came in the thirties from the bold, post-impressionistic styles and colors of Amrita Sher Gill, and in the 40s through the 'socially responsive' work of the Calcutta Group. She was endowed with an extraordinary sense of colour. Amrita directed the artists of her time, not only by her works but also through lectures and articles. All her paintings, especially those of women, have monotonous eyes, an expression of acceptance and depression was quite evident on their strained faces.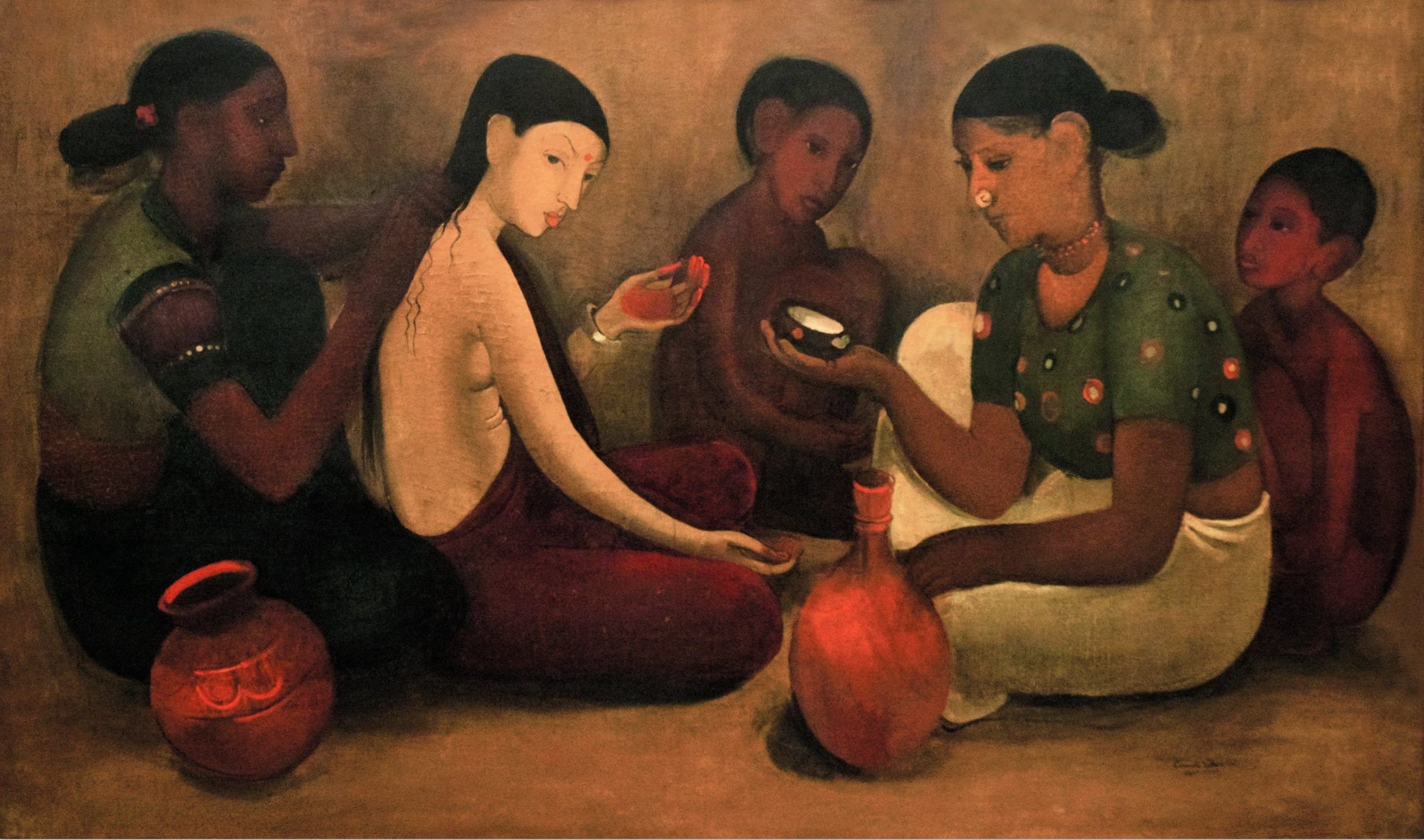 The artists followed a pattern – Most of the artists painted incorporating the modern representational or figurative styles like impressionism, expressionism and post-expressionism. Through refinement by the introduction of abstractionism, especially cubism, and various elimination and simplifications, the artists found in their art a tinge of partial and later on, complete abstraction.
Art in Post-independence times
After independence in 1947, there were numerous art schools. These art institutions were exposed to various tools and forms. The art of that era was predominantly inspired by the western culture, but artworks lavishly documented the flamboyant Indian colors and aesthetics. Progressive Artists Group was termed in 1947 to innovate the art style, seeking new ways to reflect India after independence. This group was disseminated in 1956 but it had already impacted Indian art to its maximum till then.
The 70s saw an intense turn towards the social and political issues, primarily through figuration. The backdrop for this phase was formed by the 1971 war with Pakistan, the famine and Naxalite Movement in Bengal, and the imposition of Emergency by Prime Minister Indira Gandhi. In the cities of Bombay, Calcutta and Delhi, , Rameshwar Broota, Tyeb Mehta, Gieve Patel, Ganesh Pyne, Somnath Hore, and Bikash Bhattacharjee, among others, documented the pain and agony of the society in their artworks.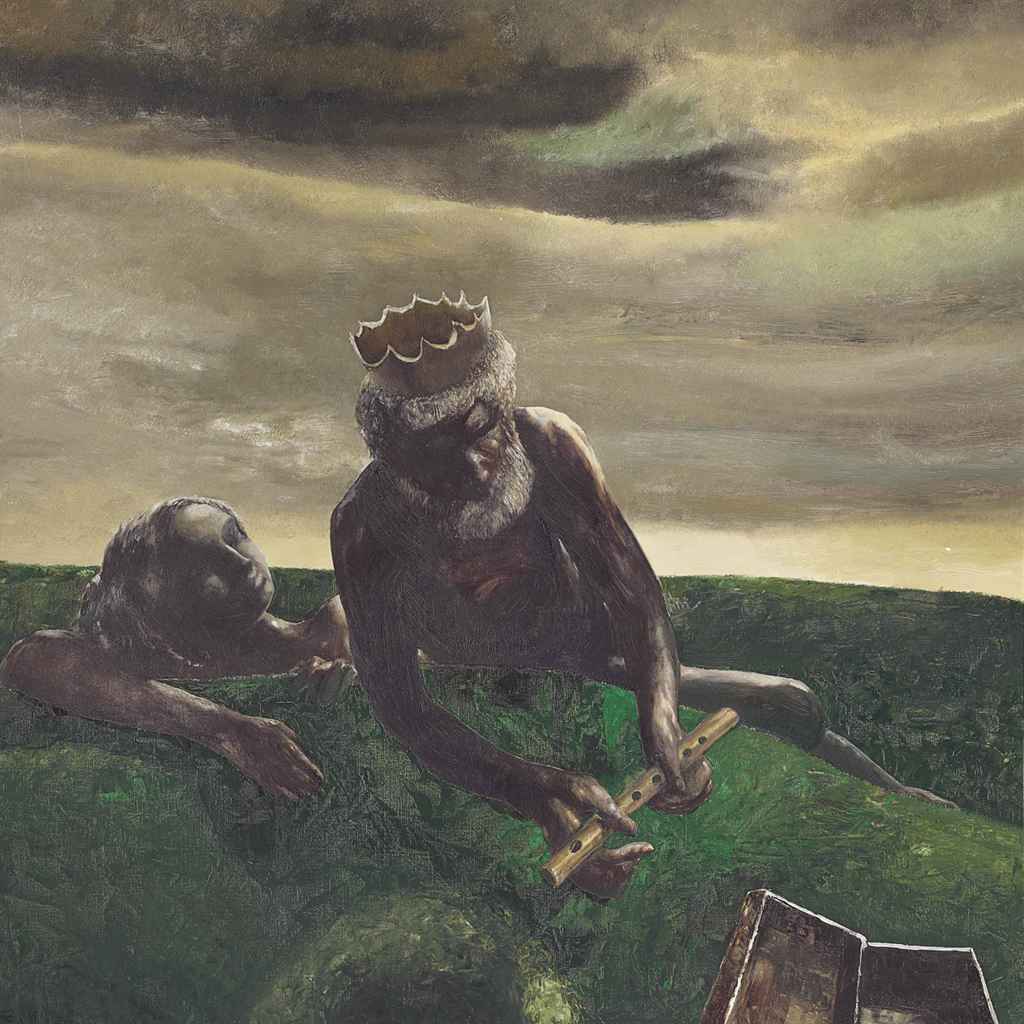 Abstraction has been a part of our art ritual from the very beginning. This receptivity asserts itself in interior mindscapes conceived by S.H. Raza, Ram Kumar and Gaitonde, and in Swaminathan's return to the numinous space-color of Pahari painting. Retouching with Indian imprints is also another display of artistic portrayals of magical realism, found in nocturnal adventures by Ganesh Pyne and subliminal desires by Jogen Chowdhury, in satirical barbs at societal mores by Bhupen Khakkar and Atul Dodiya.
Now, we see a lot of fragments that collectively talk about the various decades that inspired the different forms of art. It is time to disseminate art in every possible way to cross over the niche and reach the untapped segment that has not been explored yet. As art has its own way of communicating with different people having different perception, there can be myriad interpretation of one picture, beyond the limits of how the artist first imagined it in his own vision. Artists are nurtured by their environment and same can be inferred from their art.