Céline Sciamma's enthralling historical romance about a teenage painter and her subject is an insightful, sexual investigation of power.
Céline Sciamma has shown to be a thrillingly varied filmmaker. She wrote and directed Girlhood (Bande de filles), a beautiful portrayal of modern "banlieue existence" that completed her "accidental trilogy of youth," after making an arthouse impact with the Euro-hits Water Lilies and Tomboy. Her notable screenwriting credentials include Claude Barras' My Life as a Courgette, a deeply empathic French-Swiss stop-motion classic that received an Oscar nomination for its brilliantly resilient depiction of foster children. Sciamma has struck an approachable chord in each of these very diverse projects by focusing intensely on minutiae, discovering the secret to universal appeal in the distinctive, minute nuances of each narrative and character.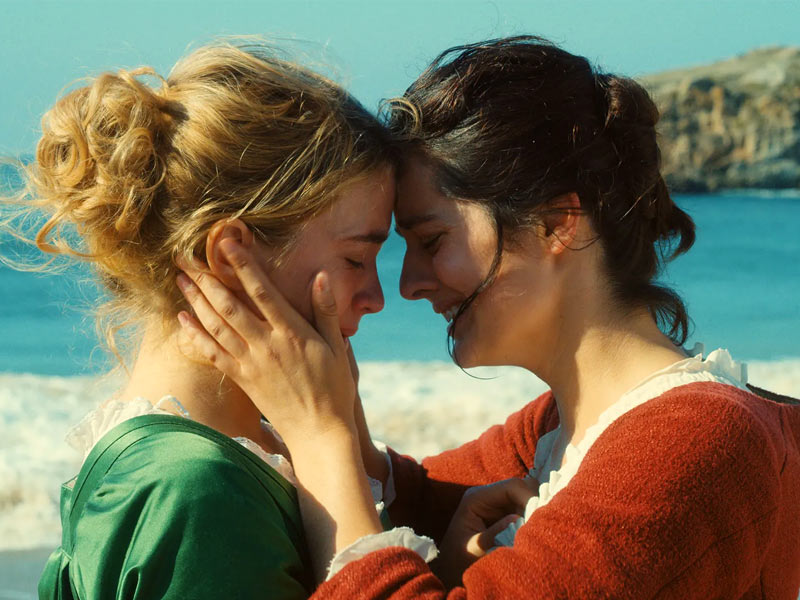 Sciamma's fourth movie as a writer-director takes her to a new realm in the late 18th century. We initially encounter Marianne (Noémie Merlant, star of Marie-Castille Mention-Le Schaar's ciel attendra) as she is teaching life study to art students in Paris, one of whom comes upon her title artwork. This picture, an astonishing night-time image of a woman whose garment is hemmed with flames, serves as a doorway to the past. We are taken back in time to Marianne's stormy arrival at a rural Brittany estate where she is to paint former convent daughter Hélose (Water Lilies alumna Adèle Haenel). Hélose's countess mother (played imperiously by Valeria Golino) plans to send the picture to a Milanese nobleman; if he agrees, her daughter will be married and they will both be relocated to a new life. Hélose, on the other hand, has no desire to marry and has already defeated one painter who departed without ever seeing her face. So Marianne, who has been brought here under the guise of chaperone and friend, must study and paint her subject in private, gazing without appearing to gaze…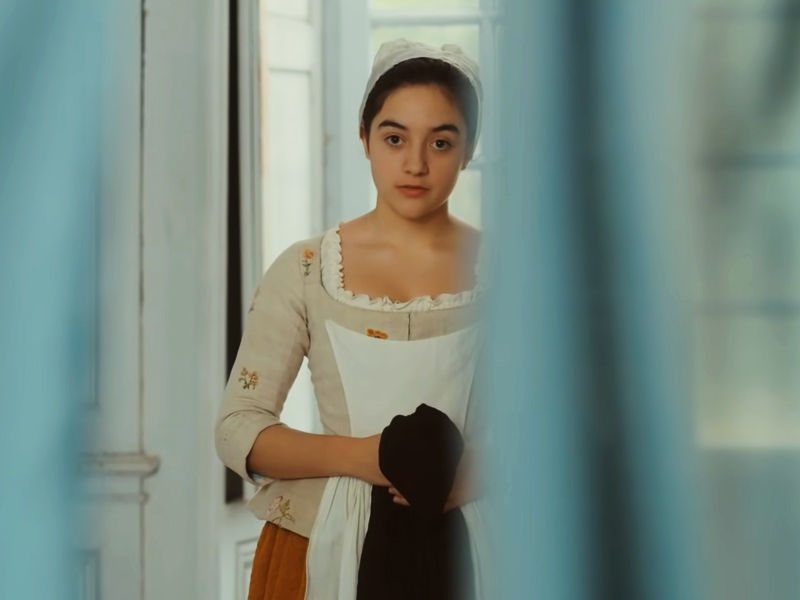 It's no surprise that this falsehood will be exposed soon; the electromagnetic tension between the two forbids either of them from maintaining secrets for long.
Hélose, on the other hand, is horrified by Marianne's initial attempt to imitate her."Do you see me that way?" she inquires, astounded not so much by Marianne's lie as by the lack of life – of "presence" – in her image. "I understand that it is not close to me," she says coldly. "However, I feel it unfortunate that it isn't close to you."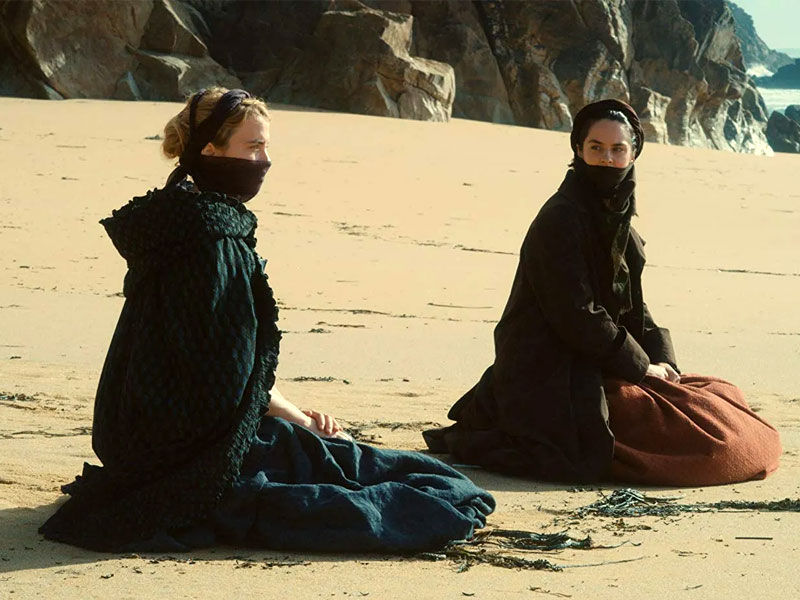 What follows is an intellectually erotic study of power and desire in which the observer becomes the observer, the author becomes the author, and the central question is posed repeatedly: "Who do I glance at when you stare at me?" It's a question that recurs throughout Sciamma's smart comedy, which deservedly received the best writing award at the Cannes Film Festival last year. It is repeated in a historically accurate account of how the art world keeps women in their place by restricting the subjects of their attention and research.
More importantly, it contributes to an ongoing argument concerning the myth of Orpheus and Eurydice, which runs like a silver thread throughout the play. "He makes the poet's choice, not the lover's," Marianne remarks of Orpheus' catastrophic decision to glance back as he ascends from the underworld. But maybe that wasn't his decision to make. Could Eurydice be the mastermind of her own fate, the mastermind of his gaze?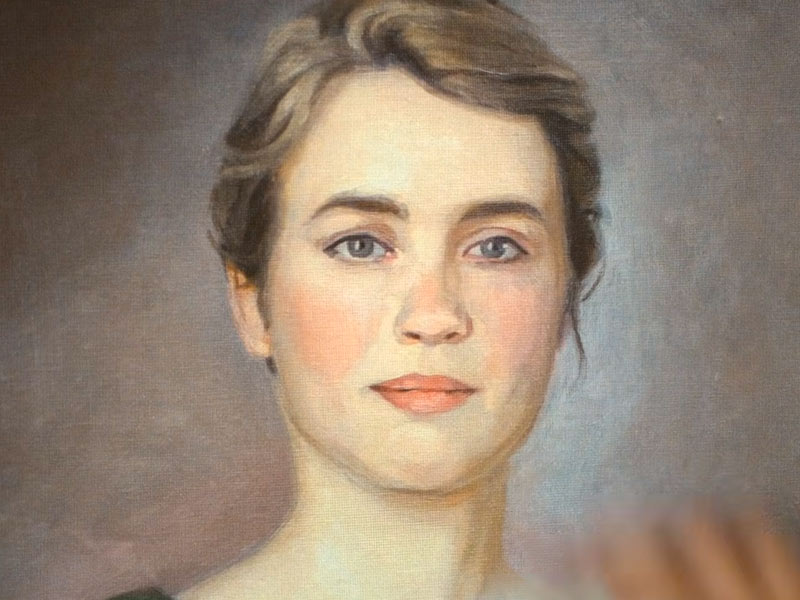 Portrait of a Lady on Fire (the French title uses the less Jamesian "jeune fille"), digitally shot in tactile, painterly colors by Claire Mathon, who did such beautiful work on Mati Diop's Atlantics, flawlessly intertwines themes of love and politics, representation and reality. It seems like a frantic romance at moments, tingling with intense anticipation. Elsewhere, it appears to be more of a social essay, or "a manifesto on the feminine gaze," as Sciamma has described it. Ghostly pictures of Hélose in her wedding gown add a quasi-gothic edge and the cliffside hikes she enjoys with abandon recall the Bronts.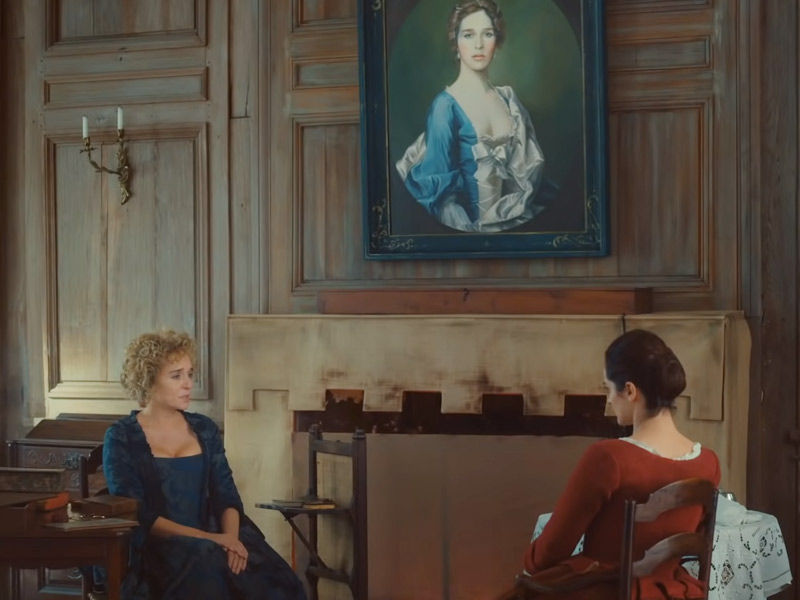 Sciamma, on the other hand, is cautious to preserve such heightened emotions planted in the stable soil of social realism. Sciamma is at her most quietly radical in a subplot about teenage maid Sophie (Luàna Bajrami) struggling with an unwelcome pregnancy, not just addressing but also presenting a forbidden issue and its portrayal, refusing to turn away and finding strength in sisterhood.
Sciamma's music is minimalist and diegetic, mimicking Hélose's cloistered experience (she longs to hear an orchestra) and emphasizing her muted sensation of incarceration. All the more crucial, therefore, is that a defining sequence breaks into exuberant music – a chorus of real singing and handclaps that elevates the picture into an ecstatically weird dream, as mesmerizingly enchanting as anything I've seen on screen.