If you're a superhero enthusiast, there's a decent chance that filmmaker Ragan F. Sandberg's Shazam! was one of the year's most pleasant shocks at the box office. Though it was firmly founded in certain superhero origin tale motifs and basic structure, this DC Comics adaptation had an obvious comedic warmth and personal sense of adventure that made it lovable as well as enjoyable. It didn't revolutionize anything, and it wasn't a watershed cultural moment, but it was a picture that you wanted to see succeed.
Shazam! Fury Of The Gods comes returning four years later to try to nurture even more cinematic goodwill with a sequel that tries to recreate some of the original's lightning while adding more action, larger set pieces, and even more gloom (both literal and figurative). What the new sequel is attempting to achieve has an excellent sense of scope from the start, and the ensemble cast surely still crackles with excitement.
Unfortunately, lightning did not strike again with Fury Of The Gods, a picture that tries to be so many things at once that it can hardly grasp onto any of them, producing a jumbled mess that serves as an unsatisfying reminder of how much fun it predecessor was to watch.
It's been a few years since Billy Batson (Asher Angel) was granted superpowers by a mysterious wizard (Djimon Hounsou) that permitted him to transform into a wise-cracking, muscular hero (Zachary Levi), and he's starting to feel like the other shoe is about to drop; his decision to imbue his foster siblings with the same powers at the end of the previous film cemented him as part of a cemented, unified family. But, the other members of the Shazam! group have recently begun to pull apart.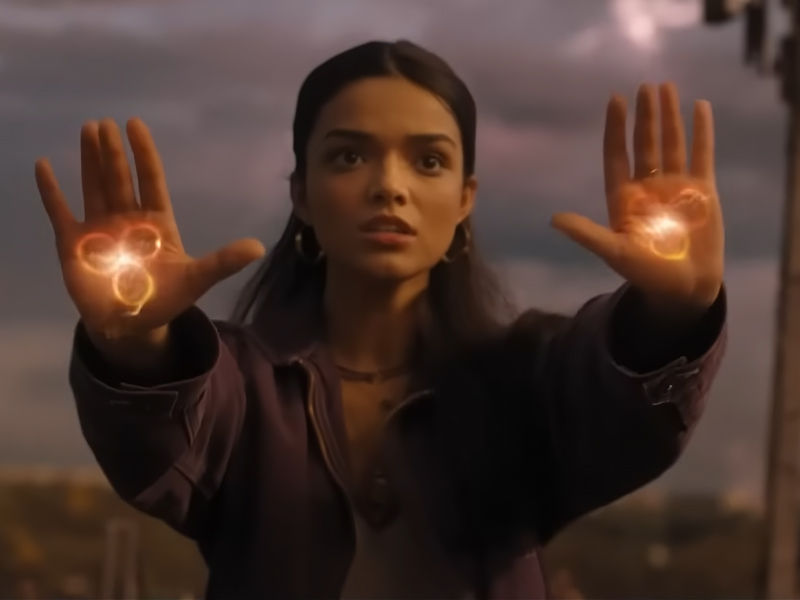 Mary (Grace Caroline Currey), the eldest, is preparing for a job and an academic future, while Billy's closest friend and foster brother Freddy (Jack Dylan Grazer in kid form, Adam Brody in superhero costume) is beginning to consider a solo hero career of his own. He's also taken with Anne (Rachel Zegler), the new girl at school who admires Freddy's guts and sense of humor. When his family pulls in separate directions, Billy begins to worry that his credo of "all or nothing" may be jeopardized.
Yet family turmoil isn't the only source of concern. Anne isn't just a teen with a crush on Freddy, it turns out. She's one-third of the Daughters of Atlas, a supervillain team descended from the Greek titan himself, who's embarked on a vengeance mission thousands of years after the Wizard and his colleagues took the power of the gods and distributed it to their chosen champions. Payback is long overdue for sisters Hespera (Helen Mirren), Kalypso (Lucy Liu), and Anthea (Zegler).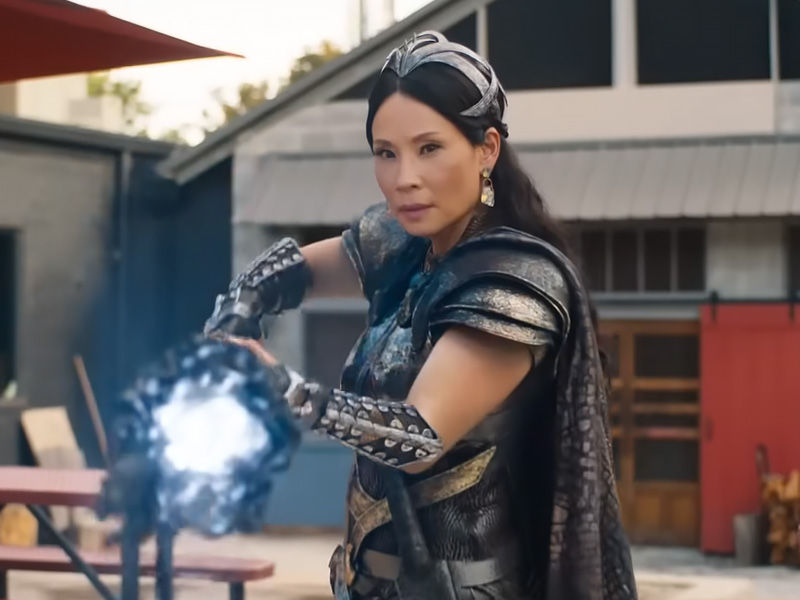 This all appears to be the setup for a very clear battle, at least by superhero movie standards. Billy is concerned about keeping his family together, and the latest enemy threat is a group of ladies who want to destroy all the family has built with a single swing of a magic staff. It's enough to feed Billy's growing fear that he's not worthy of the talents bestowed upon him, and the threat to the entire family gives enough material for an arc in which he might rediscover his courage, sense of purpose, and sacrifice.
That is, at least, the theory. The concept of Fury Of The Gods may have looked fantastic on paper, but in execution, it's a jumble of half-formed ideas and minor character conflicts that don't add anything to the overall story. Billy's growing imposter syndrome and dread of losing his family are only there when the story requires them, as is the merciless efficiency of the Daughters of Atlas, who are ferocious dispatchers of agony one minute and models of restraint the next. We're used to these films being engineered to push us into one huge final fight, which is fine, but the workmanship this time is poor, full of dead ends, and fighting to keep its grip on an emotional throughline.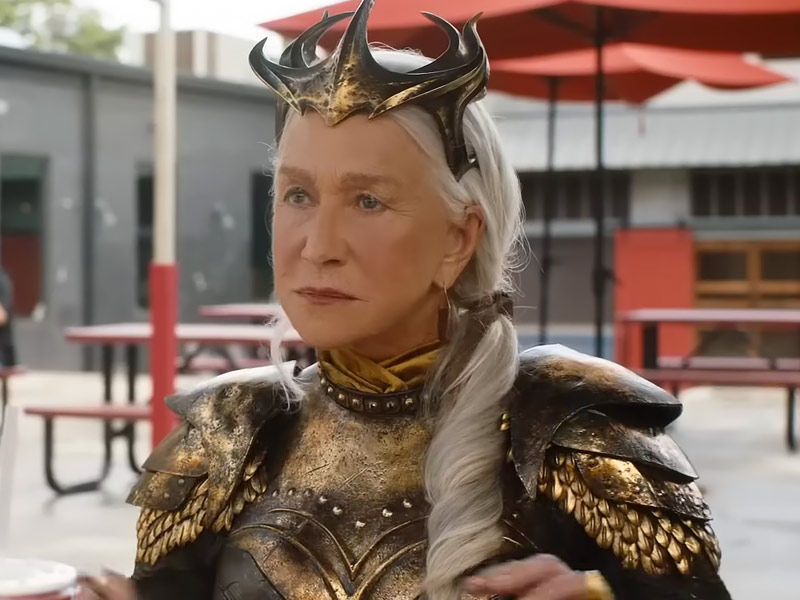 But the good news is that the actors and crew haven't lost their sense of humor. After all, the Shazam! films are about actual children being given the power of gods, and the numerous blunders and tonal contrasts that might result from that concept. It's there that the picture shines brightest, and it's a lot of joy when the film takes a few minutes to breathe and allow the heroic family simply be together. Levi's and Grazer's comedic timing is still on the pitch, and the film's attempts to flesh out the wider superhero group are welcome distractions from the overcrowded storyline. There's certainly warmth and joy here, but they're overshadowed by a picture that can't keep itself together.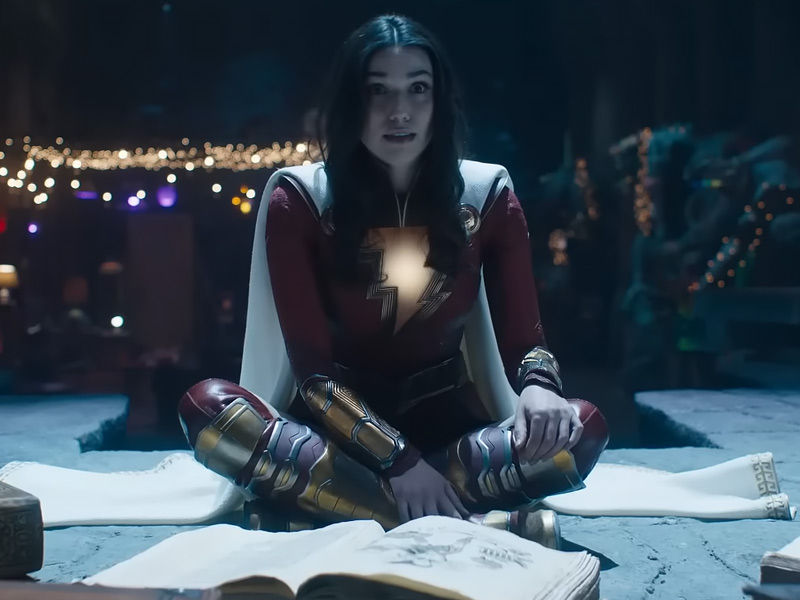 Unfortunately, it's the same throughout Wrath Of The Gods. The picture seems like it's there narratively but not aesthetically, as the setpieces frequently devolve into sludgy CGI disasters that lack the visual wit of the previous film. It's also there in the new cast members, as Liu and Mirren give it their all but stand out among the more lively original cast members. There's so much effort here, so many experiments, that some of it had to work. It's just insufficient.
After its more focused, emotionally fulfilling, and crowd-pleasing predecessor, Fury Of The Gods feels like a disheartening instance of sequel overreach. It's not horrible, but it's difficult to escape the sensation that we could have had so much more fun.