Vampires are the most flexible monsters in cinema. They can shine, skateboard, yell "bat," and perform gymnastics all while sucking blood. In the horror film The Invitation, vampires play the more traditional role of society's rich and powerful, with an unlucky human visitor joining them for the weekend. 
The Invitation is directed by Jessica M. Thompson (The Light of the Moon), and while it draws influence from recent and successful out-of-place houseguest horror films like Get Out and Ready or Not, The Invitation never manages to be terrifying, and its vampires are hidden under a lifeless love tale.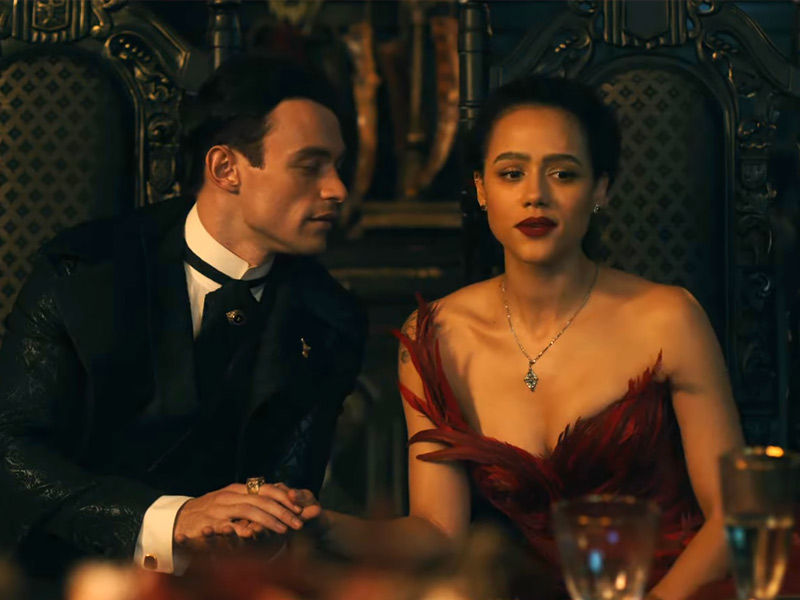 The Invitation follows Evie (Nathalie Emmanuel), a dissatisfied and overworked New York gig-caterer who is tired of her dead-end profession, wants to pursue her passion for ceramics, and still hurting from her mother's sudden death. 
Evie snatches a gift bag from a luxury event she's catering to and uses the associated DNA testing kit one day. The test links her to a previously unknown branch of her family who lives among England's upper crust.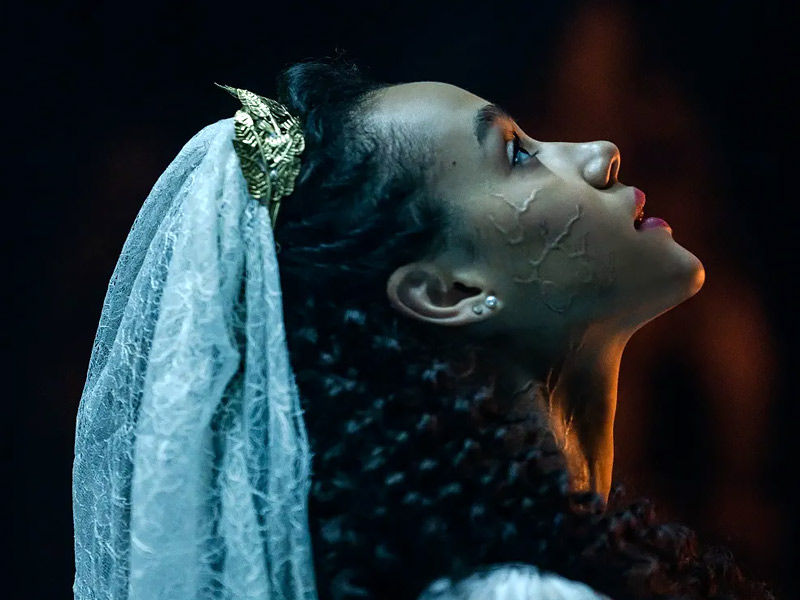 Before Evie realizes it, she's been invited to a secret wedding on an English estate, where she meets and falls in love with the enigmatic Walter (Thomas Doherty), the lord of the manor.
Something is amiss at New Carfax Manor, where the servants' aprons are numbered and allegedly carnivorous birds prowl the skies. The mansion's implausibly cream-colored Barbie Dreamhouse front belies its darker Gothic interiors, which are all dark corners and draughty bedrooms with bars on the windows (to keep the birds out, so they say).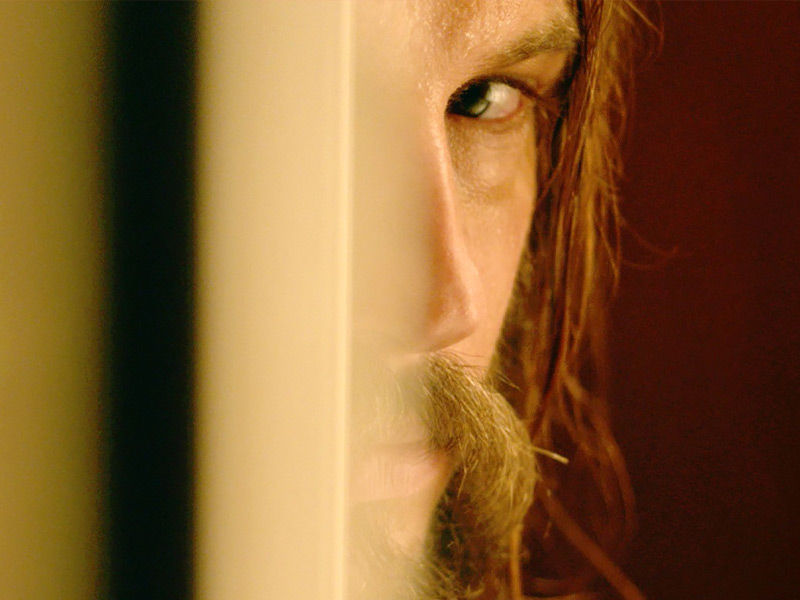 The grounds seem eerily appropriate for "The Invitation," a Gothic horror film in the mold of "Dracula" with a half-baked effort at "Get Out"-type societal satire tossed in. Its jumbled themes, part lethargic bodice-ripper, part vampire Cinderella fable, may have benefited from a purer bloodline.
Evie (Nathalie Emmanuel), an ambitious ceramicist who works as a cater waiter in New York, arrives like a lamb lost in the wilderness (or led to the slaughter). When a buddy steals a goodie bag from a posh event, she discovers a free trial for Find Yourself, a DNA service similar to 23andMe for the wealthy.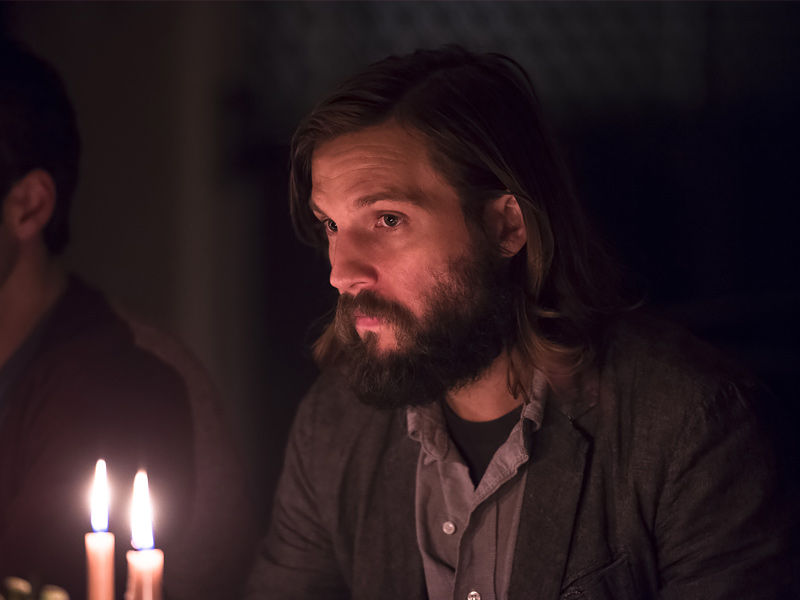 She can't help but be intrigued when her search yields a match in the form of an excessively eager Brit named Oliver (Hugh Skinner). Her long-lost cousin happens to be wealthy, and he invites her on an all-expenses-paid vacation to England to attend a luxury family wedding.
Despite Oliver's slick joy in saying, "Great Uncle Alfred is itching to see you," Evie pulls up to Carfax in absolute awe. Though she is introduced as a woman of the people, graciously helping the maids pick up the glassware she dropped, she loses all spine when she meets the Lord of the house. Walter DeVille (Thomas Doherty) is a pompous and devilishly gorgeous man with a jaw so keen it could draw blood.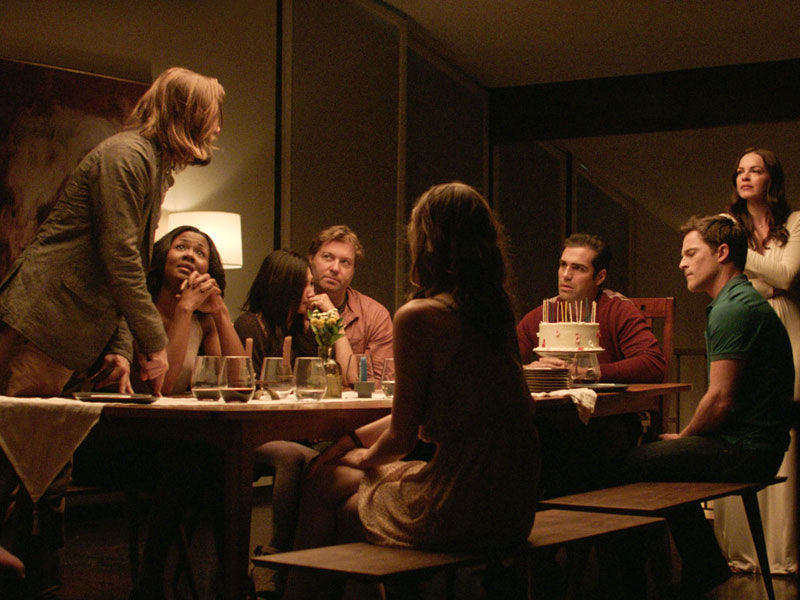 After hearing the way he speaks to his staff, it's difficult to see why she returns his feelings, but some handy exposition via phone calls to her friend Grace (Courtney Taylor) back home rewrites the scene to sound chivalrous.
The creepiness grows when Evie meets her long-lost family members, all of whom are old white guys. "We thought we were done for with so many sons," shriveled Uncle Alfred declares from behind his eye patch, and the room explodes in a cacophony of wicked harumphs. On the phone with Grace again, she calls Uncle Alfred charming and admits she nearly cried during his terrifying statement.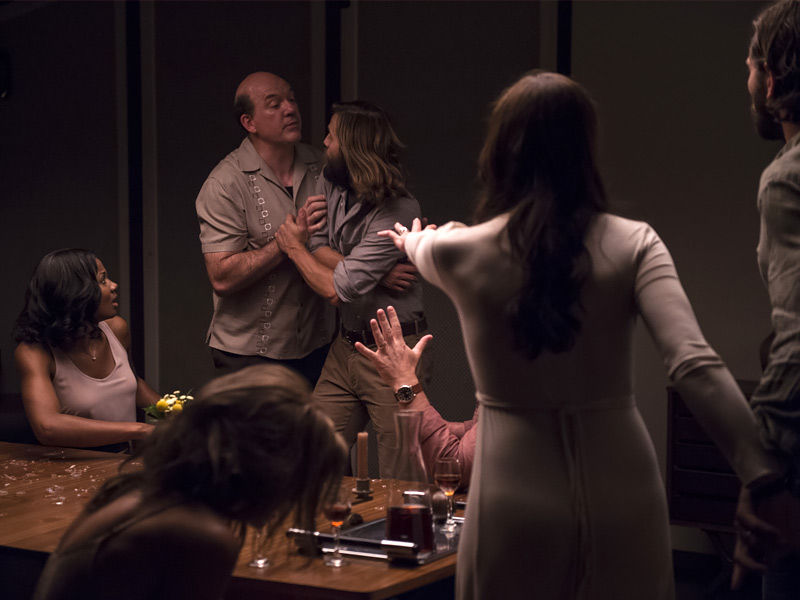 Unbeknownst to Evie, the Butler is lining up the maids and dispatching them by number to the library, where they will be locked up and offered as supper to a weird creature with claw-like fingernails.
Evie sees glimpses of the woman who hung herself in the house in her nightmares and is startled by a bird smacking dead into the window. As her romance with Walt heats up, so do the house's oddities, and she is visited by the clawed thing in the middle of the night.
"The Invitation," written by Blair Butler and directed by Jessica M. Thompson, features a strong undercurrent of white feminism. Thompson recently told IndieWire that the film was renamed "The Bride" after the original didn't do well with male moviegoers.
That tragic anecdote hints at what even white female directors face in Hollywood, but "The Invitation" accomplishes little to incorporate subversive themes into its milquetoast social critique.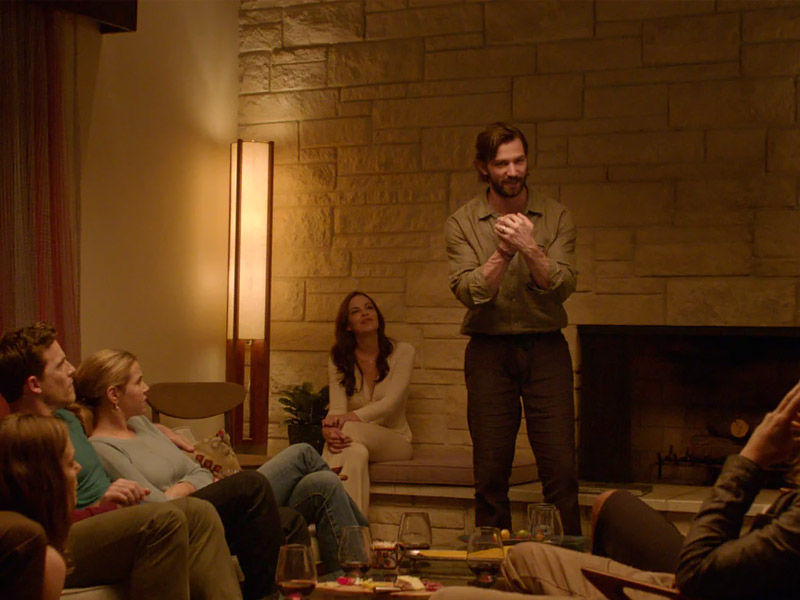 When Evie's pact with the devil is ultimately given to her, she is promised "money, power, a life of privilege, and a sense of belonging." Bloodlines, elitism, privilege, and power are all mentioned throughout the film, but Evie's last retort lacks the bite that would have driven home her rejection of such ideas.
She spends the entire film romanticizing wealth and power, only to abandon them when it is revealed that she will have to kill to keep them. The cutting eventually begins in the third act, but it's too little, too late to get the blood flowing.