Gal Gadot is most known to moviegoers as the DCEU's Wonder Woman, but which of her films is the greatest overall in the opinion of critics? So we got all the best Gal Gadot Movies. 
Though she is best known to moviegoers as Wonder Woman in the DC Extended Universe, Gal Gadot has starred in many great franchises and carved her a position in film history that extends beyond the Amazonian warrior princess.
Gal Gadot is becoming a household name. That's what playing a DC superhero does to an actress. But, before taking on the role of a lifetime, Gadot had a few minor appearances in films that went undetected. She was occasionally overshadowed by more recognized actresses, and she didn't always speak English.
Gal Gadot's portrayal as Wonder Woman in 2017 made it seem improbable that the Israeli actress would not be remembered for a part.
So let's take a look back at Gal Gadot Movies and see what movies you didn't realize she was in.
Fast and Furious Franchise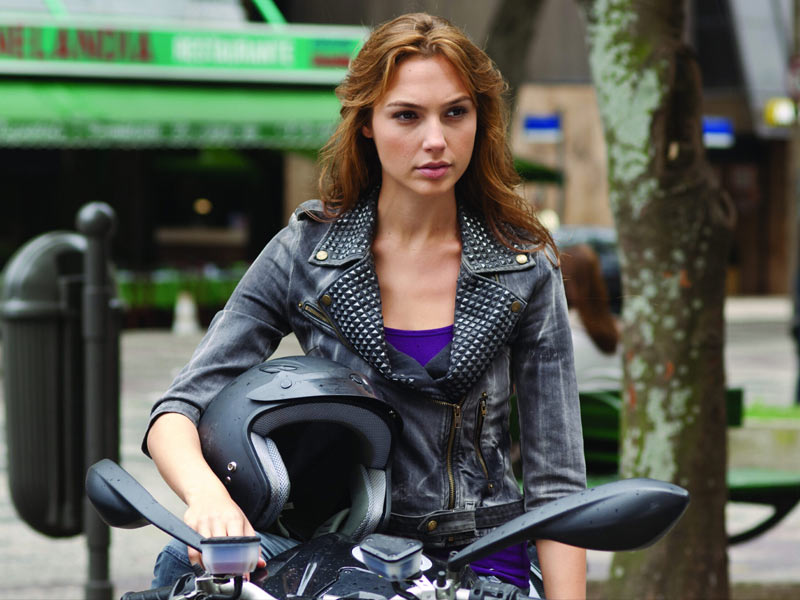 Let's start with Gal Gadot movies in her early days. The Fast and Furious franchise began in 2001, and The Fast and Furious: Tokyo Drift concluded the original trilogy in 2006. However, in 2009, the series changed its focus from street racing to heists and spying. This shift, as well as Gadot's film debut, was noted by Fast & Furious. She portrayed Gisele Yashar, a liaison for drug lord Arturo Braga.
Gisele Yashar reprised her role in the fifth installment of the Fast & Furious franchise. In the 2011 film Fast Five, Yashar joins Dominic Toretto's gang and assists them with a robbery. She collaborates closely with Han Lue, played by Sung Kang, in the robbery mentioned earlier, and the two start a love relationship.
Gisele Yashar makes another appearance. Yashar, who lives in Hong Kong with Han Lue, is recruited by Toretto to thwart theft and save millions.
Gisele Yashar dies in this film, bringing her role in the action franchise to an end. Gadot attributes her success as Gisele to her military expertise, which she gained while serving in the Israeli army, and her love of speed and motorbikes, particularly her Ducati Monster-S2R.
By this stage in the franchise, the core crew of racers has practically become globe-trotting superspies and travel to London to take on their biggest foe, at the time, Luke Evans' master criminal.
Date Night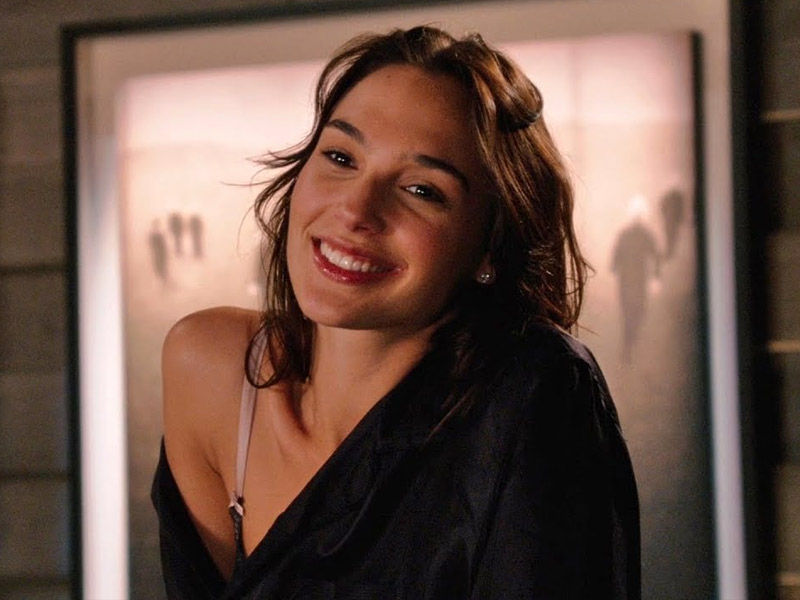 Tina Fey and Steve Carell feature in the 2010 romantic crime comedy Date Night. The film follows the Fosters, a boring couple whose lives are turned upside down when a misunderstanding puts them in the middle of a manhunt.
Gal Gadot plays Natanya, the Israeli bedfellow of Mark Wahlberg's character Holbrooke, in the film. She only appeared in one humorous moment, in which she asks Holbrooke, in bad English, if Phil and Clair Foster will be having sex with them, only to be relieved when Wahlberg answers no, referring to the two as "ancient and saggy" in Hebrew.
Gadot appears briefly in this star-studded mash-up comedy, with headliners Steve Carrell and Tina Fey taking center stage.
Ralph Breaks the Internet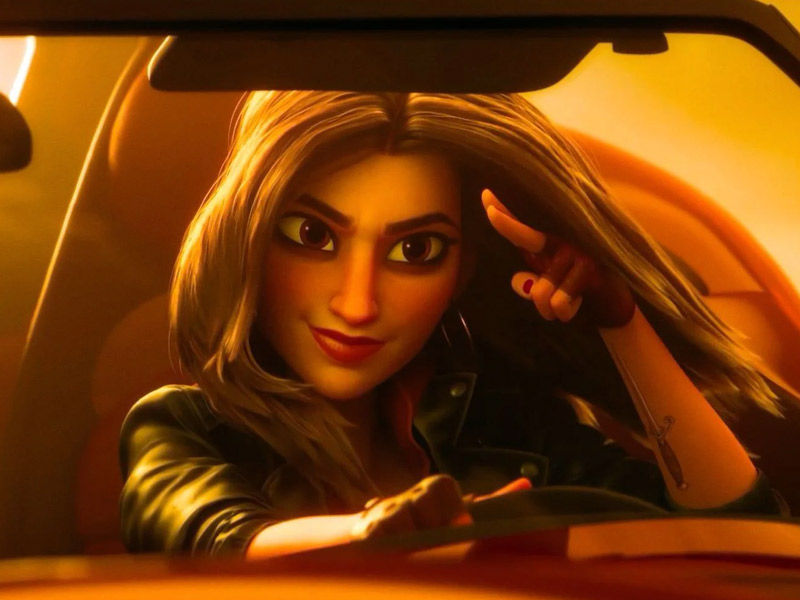 The sequel to Disney's popular animated film Wreck-It Ralph was another critical and public triumph, transporting the eponymous character from the realm of arcade games to the larger realm of the internet.
In the film, Gadot plays Shank, a gang of brutal street racers in an online game. She becomes vital to the character development taking place at the core of the plot.
The only film on our list that arrived after Gadot played Diana in Patty Jenkins' Wonder Woman is Disney's Ralph Breaks the Internet. You may have missed Gadot since you can't see her face but can just hear her voice. Shank, a non-playable character in the "Slaughter Race" game, is given life by Gadot and becomes a role model for Vanellope.
Knight and Day 
In the same year, 2010, she co-starred in a second-action comedy film starring Tom Cruise and Cameron Diaz. Diaz must determine if Tom Cruise is a good man or a terrible man in the film, and in one scene, she accompanies Cruise on a date. His date is Naomi, who is played by Gal Gadot. It's another film in which Gadot gets to show off her Hebrew skills.
Gadot appears in this comic-action thriller starring Tom Cruise and Cameron Diaz, again as an accomplice of the main villain, but in a much smaller capacity.
Despite its great ensemble, the film, which follows Diaz's normal citizen as she is dragged into a worldwide conspiracy alongside Cruise's too excited superspy, was not a huge hit and has fallen into relative oblivion.
Triple 9 
This equally underappreciated criminal drama from filmmaker John Hillcoat features an even more outstanding ensemble. The horrific plot centers around a desperate theft in which none of the characters can be trusted.
Gadot has a minor role in the film as a cousin of Kate Winslet's primary villain, a cruel kingpin figure who controls the thieves.
Gal Gadot has appeared in another action thriller involving gangsters, corruption, and a robbery. Triple 9 was not precisely a hit; it is considered a box-office disaster, earning just enough to pay production expenses. There were some huge names in the cast, such as Kate Winslet and Woody Harrelson, and some well-known performers, such as Casey Affleck and Aaron Paul. Elena Vlasov, the sister of Kate Winslet's character Irina, was portrayed by Gal Gadot.
Criminal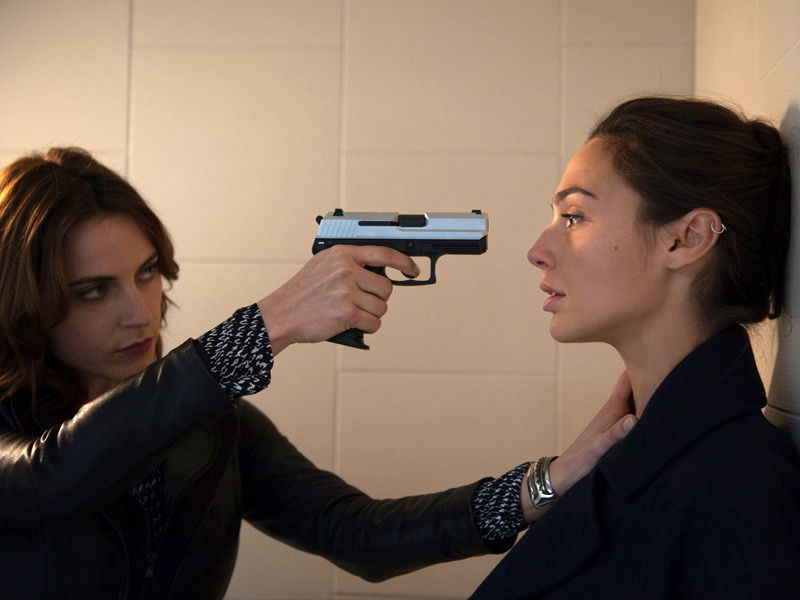 Criminal is a 2016 action sci-fi thriller about a death-row convict who must finish the job of a deceased CIA operative after the operative's memories are implanted in his brains. The film has a largely male cast, including Kevin Costner, Gary Oldman, Ryan Reynolds, Tommy Lee Jones, etc. Gal Gadot feels the same way. She portrays Jill Pope, the widow of a deceased CIA agent.
Wonder Women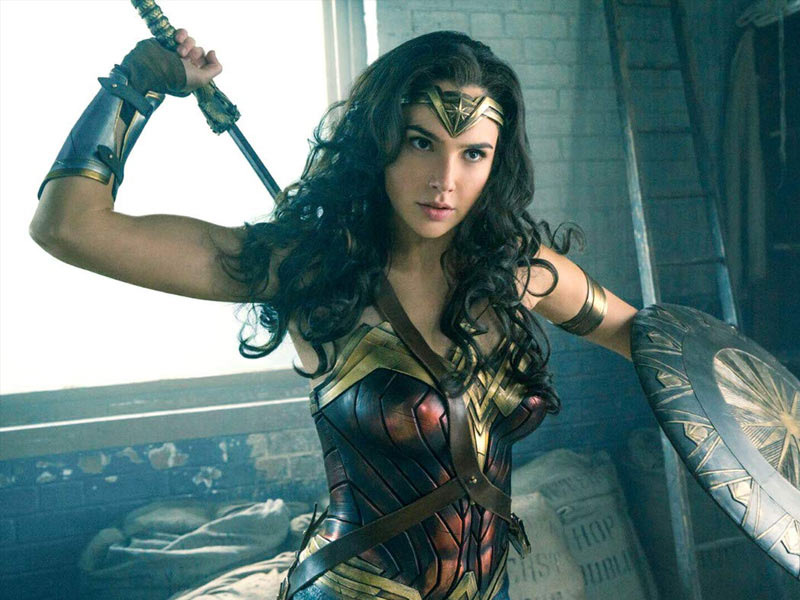 Gadot's first standalone Wonder Woman film, following her introduction in Batman v Superman the previous year, presented a long-overdue origin tale for the character on the big screen and functioned as a watershed for comic book adaptations and female-directed blockbusters.
Patty Jenkins' exciting adventure narrative, set primarily during World War I, struck all the right notes. A sequel for the iconic heroine was quickly greenlit.
Wonder Women 1984
The most recent addition to our list was also probably the most eagerly awaited. Despite the DCEU's flaws, Gadot's Diana Prince is universally adored, and her first solo picture was excellent. On paper, everyone wanted this sequel and the fact that it was getting delayed made fans want it even more.
Diana is pitted against a coworker and a businessman who utilize an ancient item to grant everyone desires, bringing the planet to its knees. Though it was not highly condemned, it was a letdown that suffered from several character faults and being bloated.
Justice League 
Though more well-reviewed by critics than Batman v Superman, the first live-action Justice League film disappointed most areas but continued a string of excellent praise for Gadot's Wonder Woman.
The film had clearly been cut down and reshaped into something more MCU-like by director Joss Whedon, who took over from original director Zack Snyder under somewhat contentious circumstances, and fans would campaign for years for Snyder's original vision the film to be released for public consumption.