Liam Nesson's full name is William John Neeson was born on 7th June 1952 in Ballymena, County Antrim, Northern Ireland. He is a Northern Irish actor who is also Irish, British, and American. He has received multiple nominations for honors, including an Academy Award for Best Actor, a BAFTA Award for Best Actor in a Leading Role, and three Golden Globe Awards for Best Actor in a Motion Picture Drama. 
Liam Neeson is a modern American action film staple, best recognized for his ability to kick butt on screen—but Neeson can portray various roles. He has performed heartbreaking drama under Steven Spielberg's direction in Schindler's List and under Martin Scorsese's direction in Gangs of New York and later Silence. He dabbled in science fiction in George Lucas' Star Wars: Episode I — The Phantom Menace.
He dabbled in comedy with Seth MacFarlane's A Million Ways to Die in the West, as well as smaller parts in Ted 2 and Family Guy. He enjoys children's films such as The Chronicles of Narnia and Phil Lord, and Chris Miller's The Lego Movie. He is, indeed, adaptable.
Here is the list of the 10 greatest Liam Neeson movies 
1. Schindler's List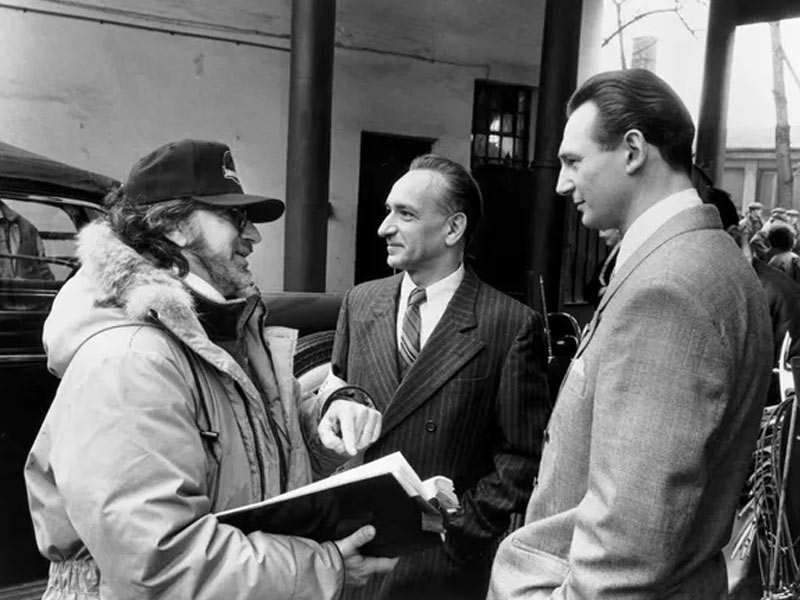 Neeson is at his most riveting and sad in Steven Spielberg's haunting Oscar-winner as German businessman Oskar Schindler, who gradually becomes worried for his Jewish staff after witnessing their persecution by the Nazis in Poland during World War II. Neeson received a Best Actor nomination for his career-best performance, allowing the spectator to witness the horrors of the Holocaust through his eyes as it unfolded in real-time. His closing moment, like the film's, is an all-timer.
2. Love Actually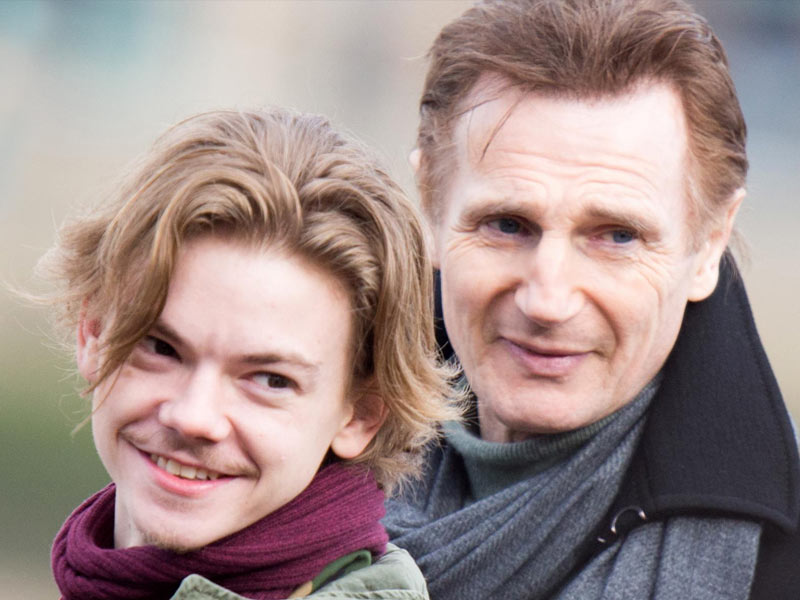 In this highly popular film, Neeson plays a sympathetic but occasionally amused widower attempting to assist his young stepson through his first romantic crush and the death of his mother. Unfortunately, the picture would eventually come to parallel Neeson's actual life when his wife and sometime co-star actress Natasha Richardson (daughter of Vanessa Redgrave and director Tony Richardson) was murdered in a skiing accident, leaving Neeson to raise two young sons on his alone. This is one of Liam Neeson's most well-known films, and he delivers an excellent performance, as does the rest of the vast ensemble cast.
3. Taken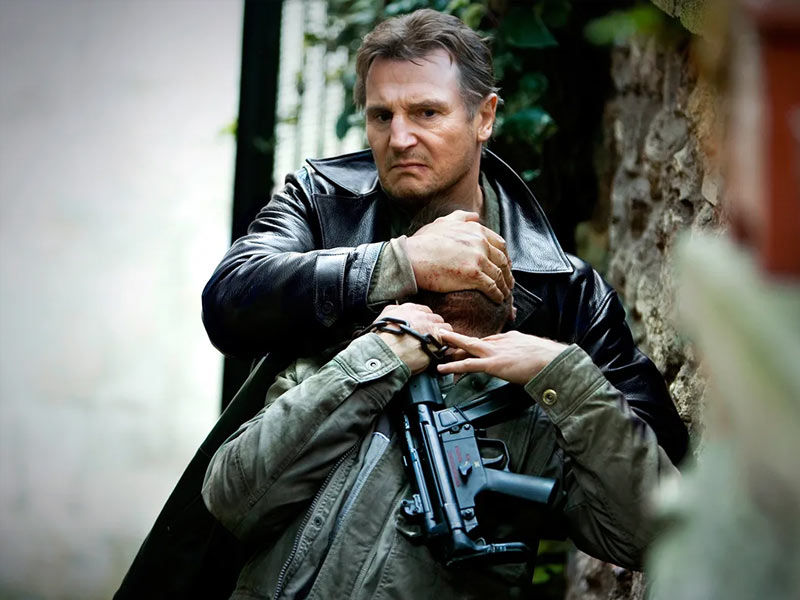 It'll be remembered as the Liam Neeson film, a throwaway B-movie about a retired CIA agent who travels across Europe to utilize his very specific set of abilities to save his estranged daughter, who has been kidnapped by traffickers while on a trip to Paris. Neeson's career was revived rather than restarted, giving him the distinction of world's coolest action hero – at the age of 56, no less! It spawned a couple of sequels and a slew of similar beat-'em-up payouts, allowing him to redefine himself and the genre.
4. Husbands and Wives (2002)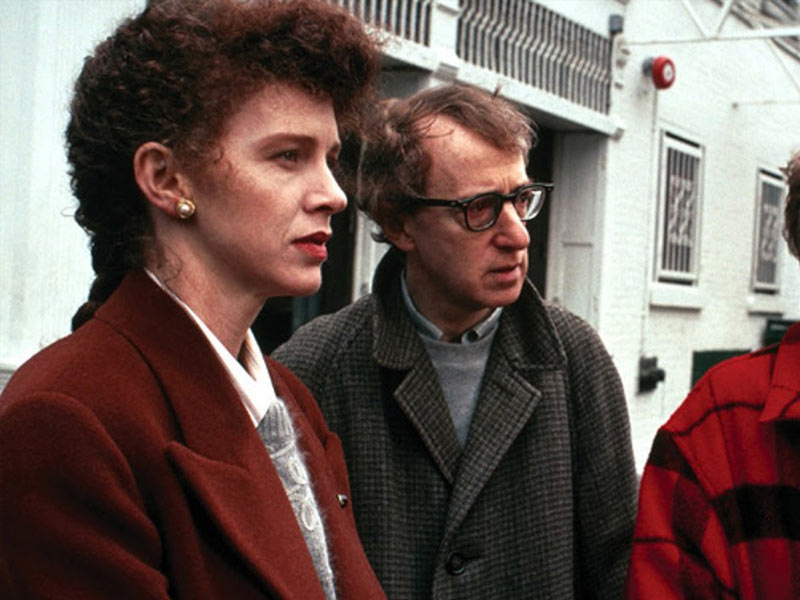 The dispute that had erupted between Woody Allen and his then-girlfriend and customary starring woman, Mia Farrow, overshadowed the release of this Woody Allen film. The film was published amid allegations that Allen raped their daughter Dylan and then had an affair with another of Farrow's children, Soon-Yi Previn, with whom Allen would eventually marry and stay married to this day. Leaving that aside, the film provides a dynamic and frequently heartbreaking look at the challenges people face in intimate relationships.
Neeson plays a sensitive magazine journalist entangled with the film's two primary female characters, played by Farrow and Oscar contender Judy Davis. Neeson deserves credit for his cool, steady presence in this picture. He is frequently subjected to the whims and strong emotions of the two women with whom he is involved.
5. Gang of New York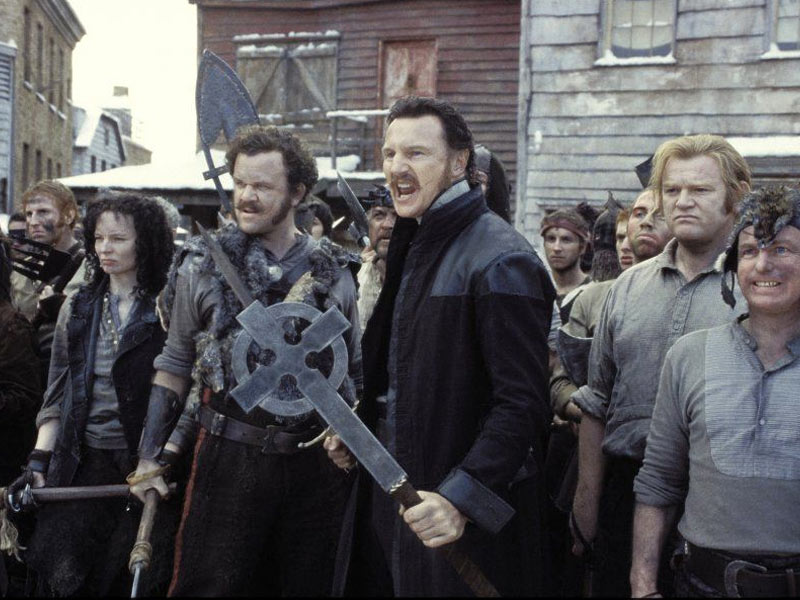 In one of Scorsese's most renowned but most polarising films, Neeson plays Priest Vallon, the head of one of two warring gangs in 1800s New York City. The Catholic gang is led by Neeson, while the protestant faction is led by Daniel Day-Lewis as Bill the Butcher. When Bill murders Vallon, his young kid witnesses the attack. Years leader, the son comes (in the shape of Leonardo DiCaprio) to take on Bill and avenge his father's death. While his screen time is limited, Neeson significantly affects the loving father. The death of the latter puts the wheels in motion for the film's plot.
6. Kinsey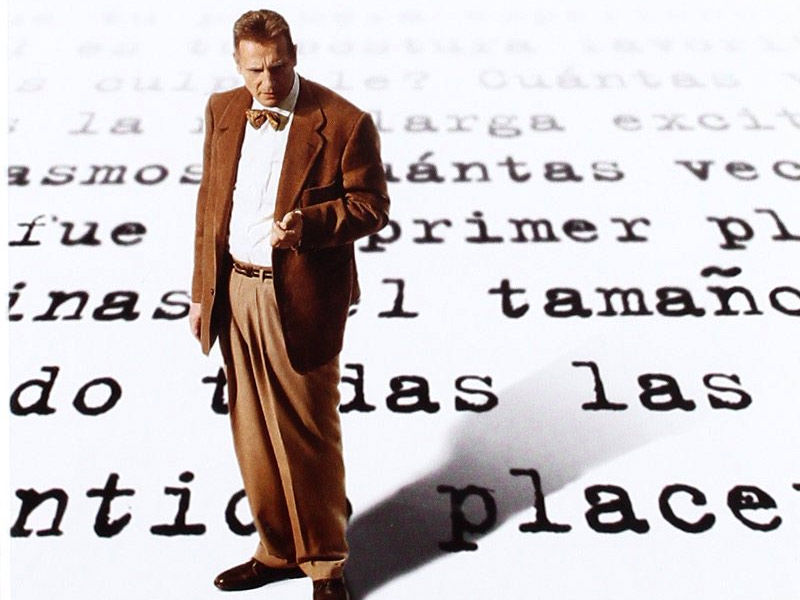 In this biography, Neeson portrays Alfred Kinsey, a pioneering psychologist who investigated sexual behavior. Kinsey was one of the first people to focus only on human sexuality, publishing a seminal book on the subject in 1948. The film was critically lauded, and Neeson was nominated for a Golden Globe and an Independent Spirit Award for his performance. On Oscar night, he was overlooked, but his co-star Laura Linney did win a nod for Best Supporting Actress.
7. Batman Begins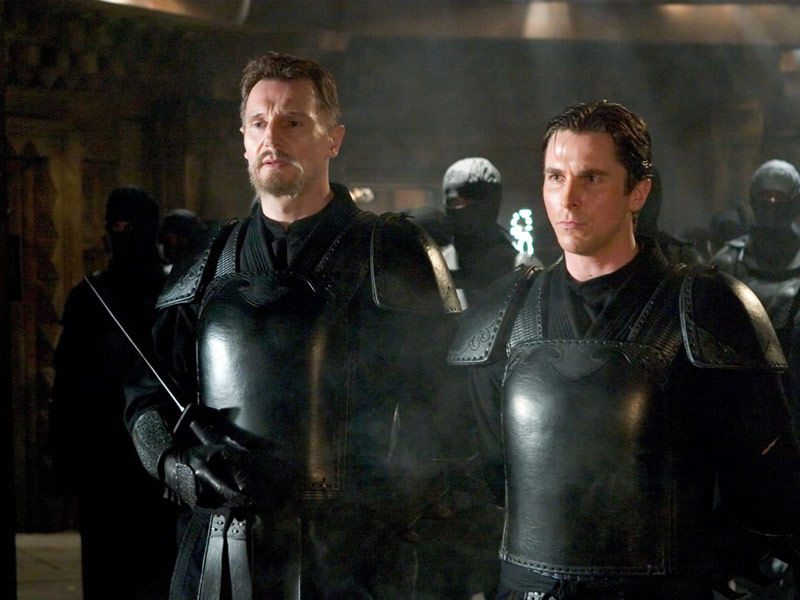 Neeson played a pivotal and surprisingly evil role in the first of Christopher Nolan's Batman films. After Gary Oldman declined to play Commissioner Gordon in the film, Nolan cast Neeson against type as the film's crazed main villain. Nolan is claimed to have enjoyed the surprise factor that Neeson turns out to be the film's most psychotic character after first revealing him as a sympathetic character (which Neeson normally plays). The picture was a big hit, and it spawned two critically-lauded sequels.
8. Silence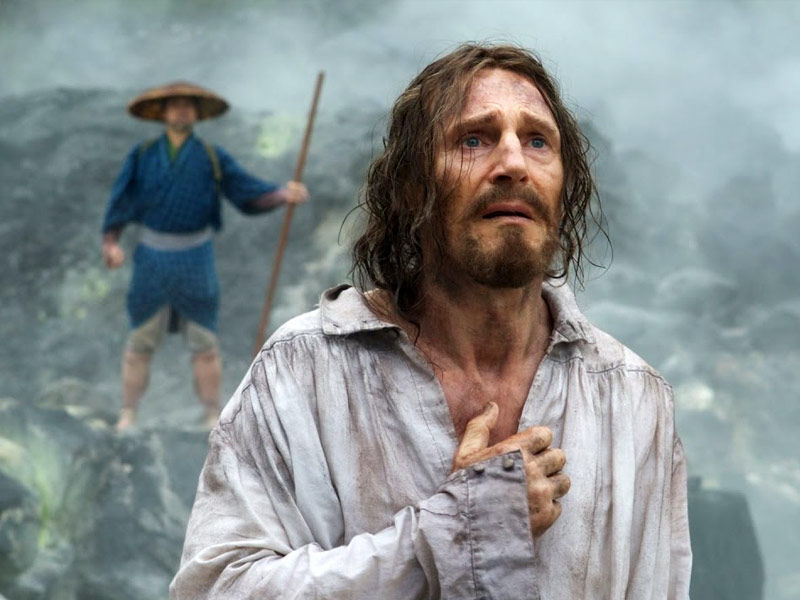 Two Portuguese Jesuit priests journey to Japan in the 17th century searching for their mentor, who is reported to have committed apostasy. Neeson plays the lost Father Cristóvo Ferreira, who declares that Christianity is ineffective in Japan after experiencing severe torture and spending 15 years abroad. In Martin Scorsese's difficult but magnificent historical drama, Neeson immerses himself in the highly nuanced role of a man who undergoes enough anguish to forsake his faith and leave behind a calling his protégés never believed he would.
9. Nell (1994)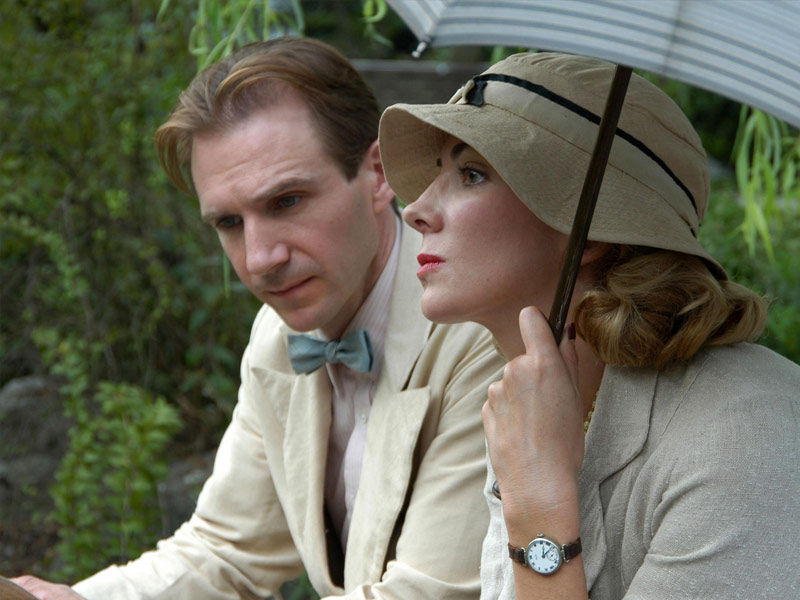 Neeson played a leading part in this picture, which stars Jodie Foster as a young woman who finds herself living alone in a remote cabin. The girl appears to speak her own language and appears to live an isolated life without interacting with anyone. Neeson plays the community doctor who is brought in to figure out how to talk to the girl. However, his only on-screen appearance is beside his wife Natasha Richardson, who portrays another doctor who joins the case to determine whether Nell is autistic or simply speaking in her native tongue because she never learned any other.
10. The Ballad of Buster Scruggs (2018)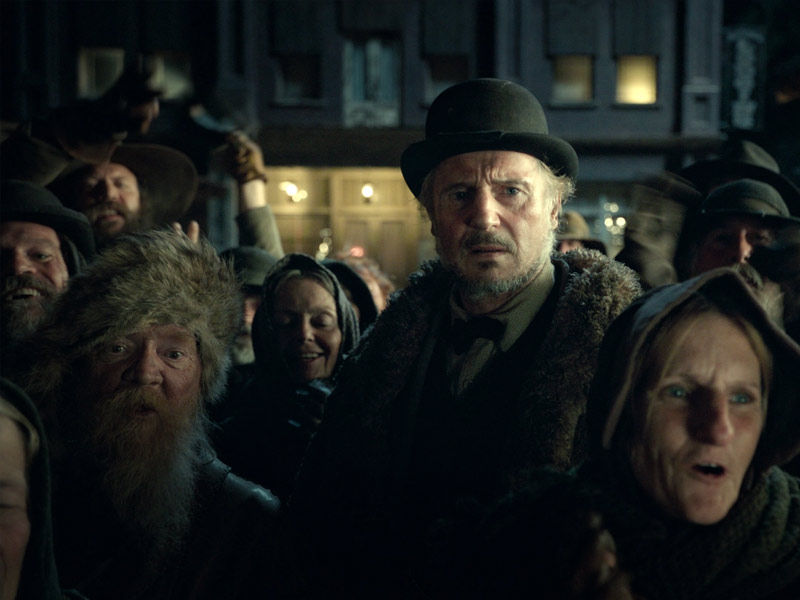 During the bleak "Meal Ticket" chapter of Joel and Ethan Coen's magnificent Western saga, told in six parts, Neeson performs in silence. He plays an aged impresario who, with the help of a young guy with no arms or legs, goes from town to town in a cart that changes into a little stage on which the young man recites ancient poems and monologues. When the gruff Neeson sees a chicken reportedly performing math problems to amuse his shrinking crowds, he switches out his talent…in an inflammatory way. Neeson's work is underappreciated and subtle.