Ruskin Bond, an iconic Indian author of British descent, was born on May 19, 1934. He lives in Landour, Mussoorie, India, with his adopted family. The hill stations at the foothills of the Himalayas, where he spent his childhood, have inspired the majority of his works. With a literary career spanning more than 50 years, he has dabbled in various genres, including expositions, short stories, novellas, children's books, and poetry. He received the Sahitya Akademi Award in 1992, the Padma Shri Award in 1999, and the Padma Bhushan Award in 2014.
Most of Bond's work reflects his Anglo-Indian experiences and the evolving political, social, and cultural facets of India, having grown up through the colonial, postcolonial, and post-independence periods of the nation. Books by Ruskin Bond often have a literary style that's quite simple. Still, this simplicity has earned him so many fans around the world.
Bond's target audience isn't confined by Age or gender, so his works are something everyone can enjoy. 
Given below is a list of 7 books to help you discover his writing's elegance and adaptability!
1)The Room on the Roof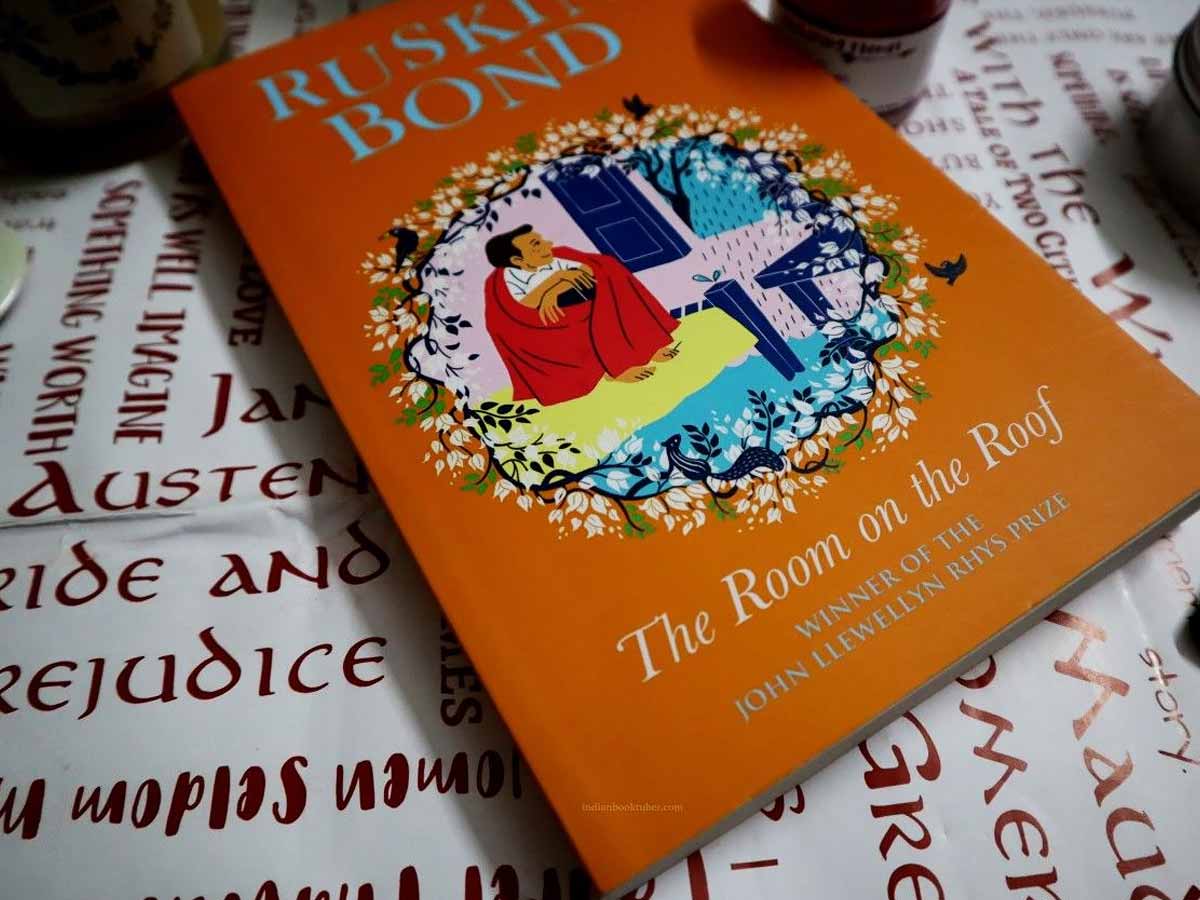 Room on the Roof is a story about an English-Indian orphan of seventeen years named Rusty who, after the death of his parents, starts living with his guardian, a man named Mr. John Harrison. Although he lives with his guardian, he feels out of place because of his guardian's strict ways, so he flees to live with his Indian friends. When he starts seeing the many colorful aspects of India, such as traditions, vibrant bazaars, and cultural diversity, he begins appreciating his identity and himself more. This book was written from the viewpoint of a teenager. When the author was seventeen, he wrote this novel, which was partially influenced by his own experiences in Dehra. He wrote this story because he was experiencing some of the same feelings as Rusty in the story. He wanted his teenage readers to understand and positively cope with their emotions.
2)Landour Days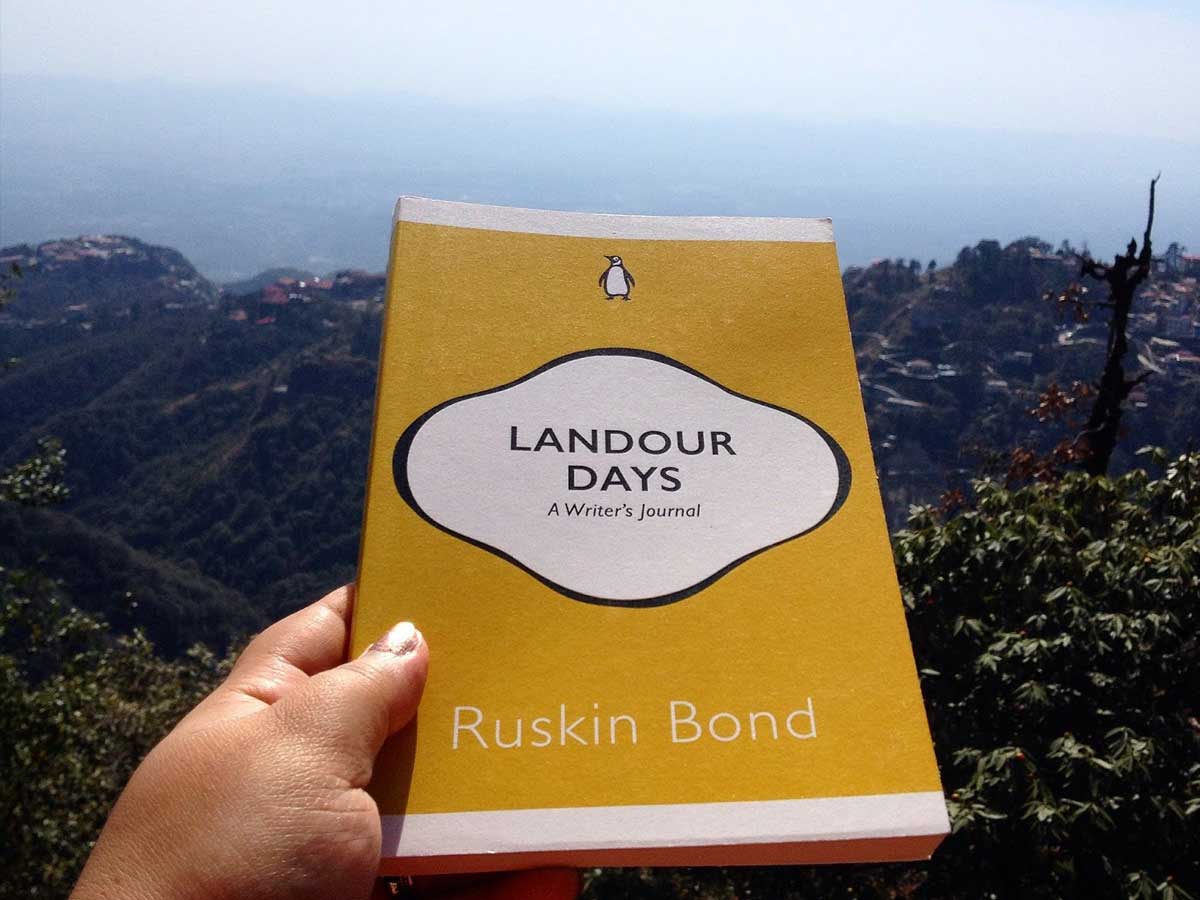 This slender novel, published in 2016, collects excerpts from Ruskin Bond's diaries from the previous year. Starting with April, a month of new beginnings, the book portrays Bond's thoughts on writing, his life as a writer, his relationship with nature, and his interactions with the people around him. His writing paints a multicolored picture of life in Landour and Mussoorie. It depicts Bond at various stages and ages throughout his life. The unpretentious nature of his work, as well as his command of the language, stand out. Landour Days manages to convey an authentic picture of the author's life in his beloved mountains, filled with sunshine, laughter, and good memories.
3)The Blue Umbrella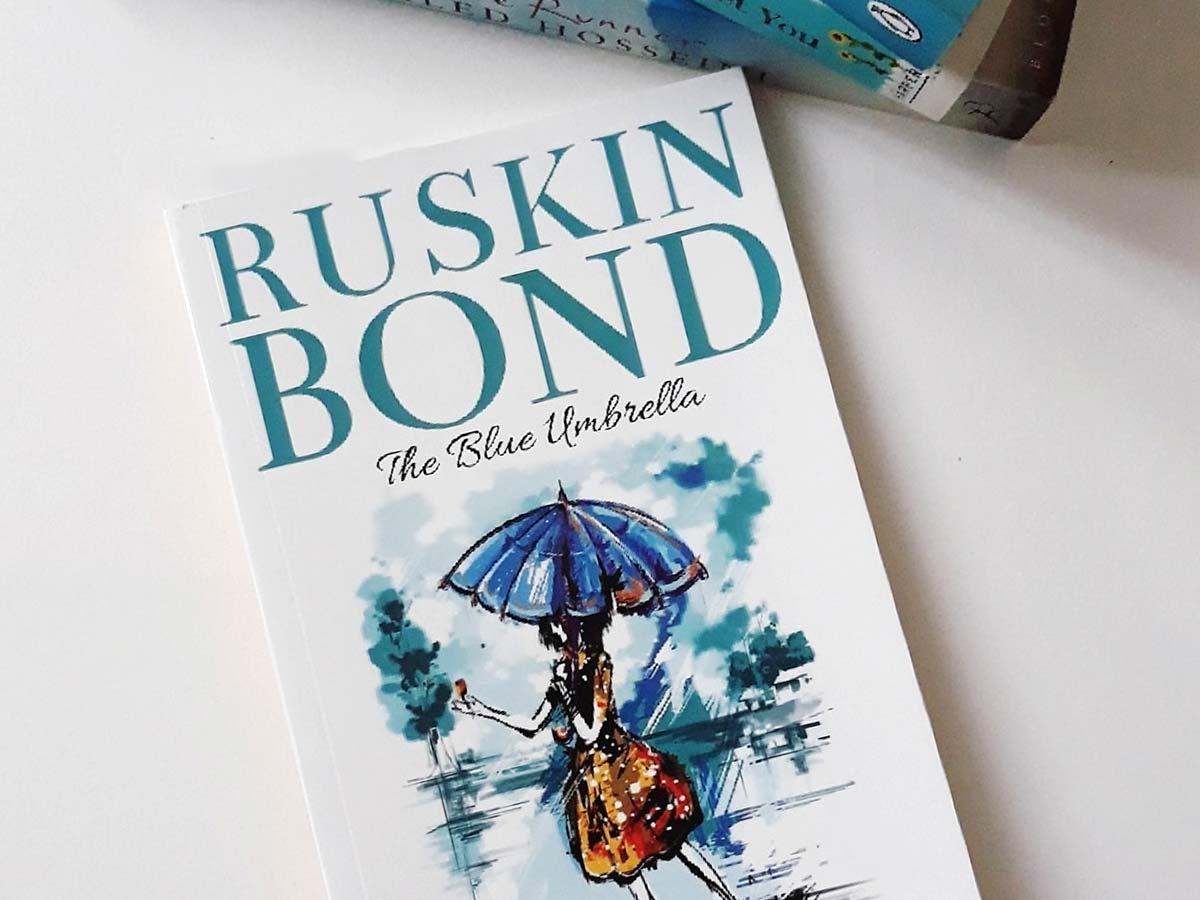 Ruskin Bond's novel The Blue Umbrella was published in 1980. The plot follows a little girl named Binga, who trades her lucky leopard's claw pendant for a beautiful, frilly blue umbrella in a small Himachal Pradesh village. Many people in the village start admiring Binya's prized possession. Still, the most envious of all was old Ram Bharosa, the shopkeeper, who determined that he had to own the blue umbrella by any means necessary. This book beautifully illustrates that happiness does not require the possession of an entity. If we fall in love with something one day, it will fade away the next. But the one thing that doesn't fade away is the love and compassion between two people.
It was adapted into a Hindi film with the same name in 2005, directed by Vishal Bhardwaj, which went on to win the National Film Award for Best Children's Film.
4)The Sensualist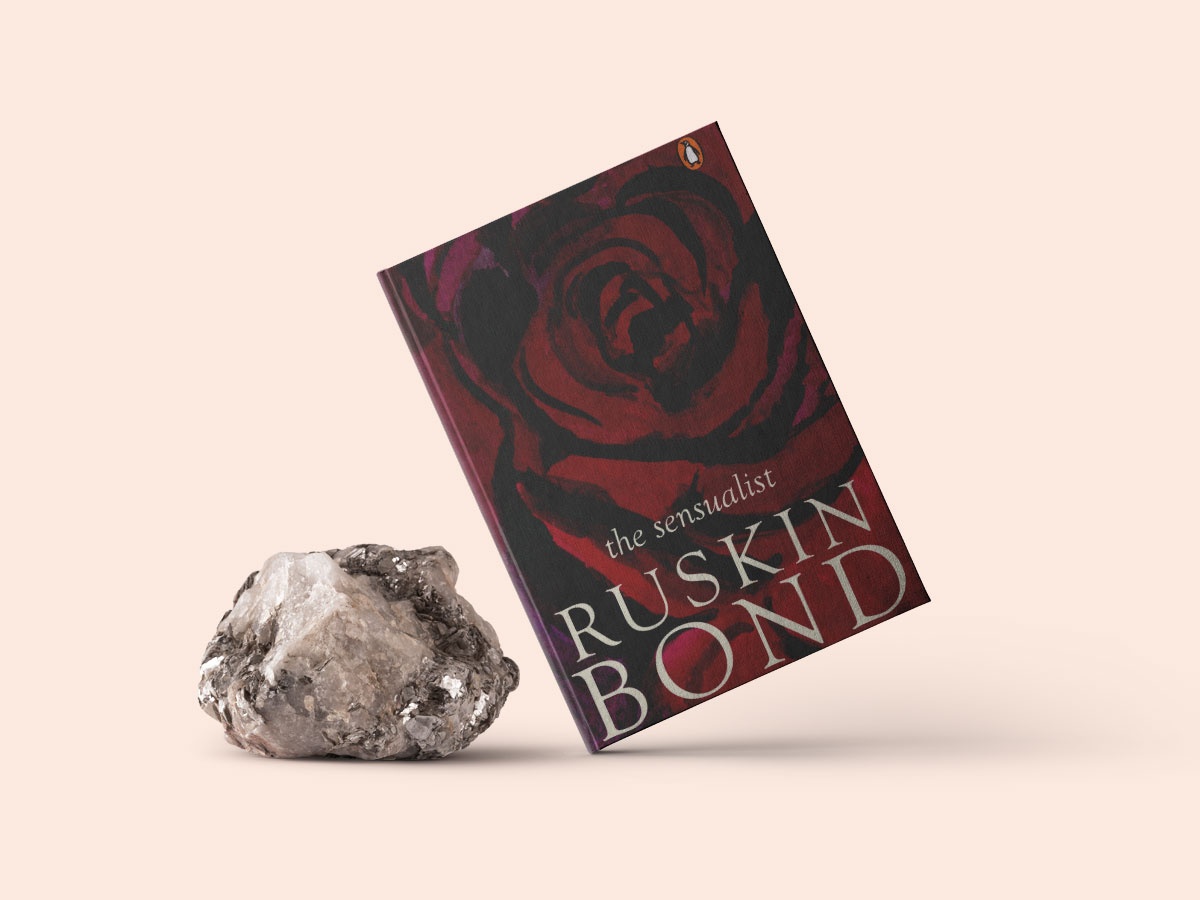 This novella, which is radically different from Ruskin Bond's normal work, was first published in the 1970s and resulted in Bond being charged with indecency. This is the story of a young man who must suppress his spiraling libido before it destroys him. It's written as a dialogue between a traveler and an ascetic. It documents their observations on the latter's sensuality – mostly sex, but also food, clothes, and other creature comforts. The protagonist's struggle with his own demons gives us a sense of Bond as a writer capable of examining the darker aspects of the human mind. The Sensualist is a compelling read for adults because of the erotic aspect and the bold and strong nature of the story.
5)Time Stops at Shamli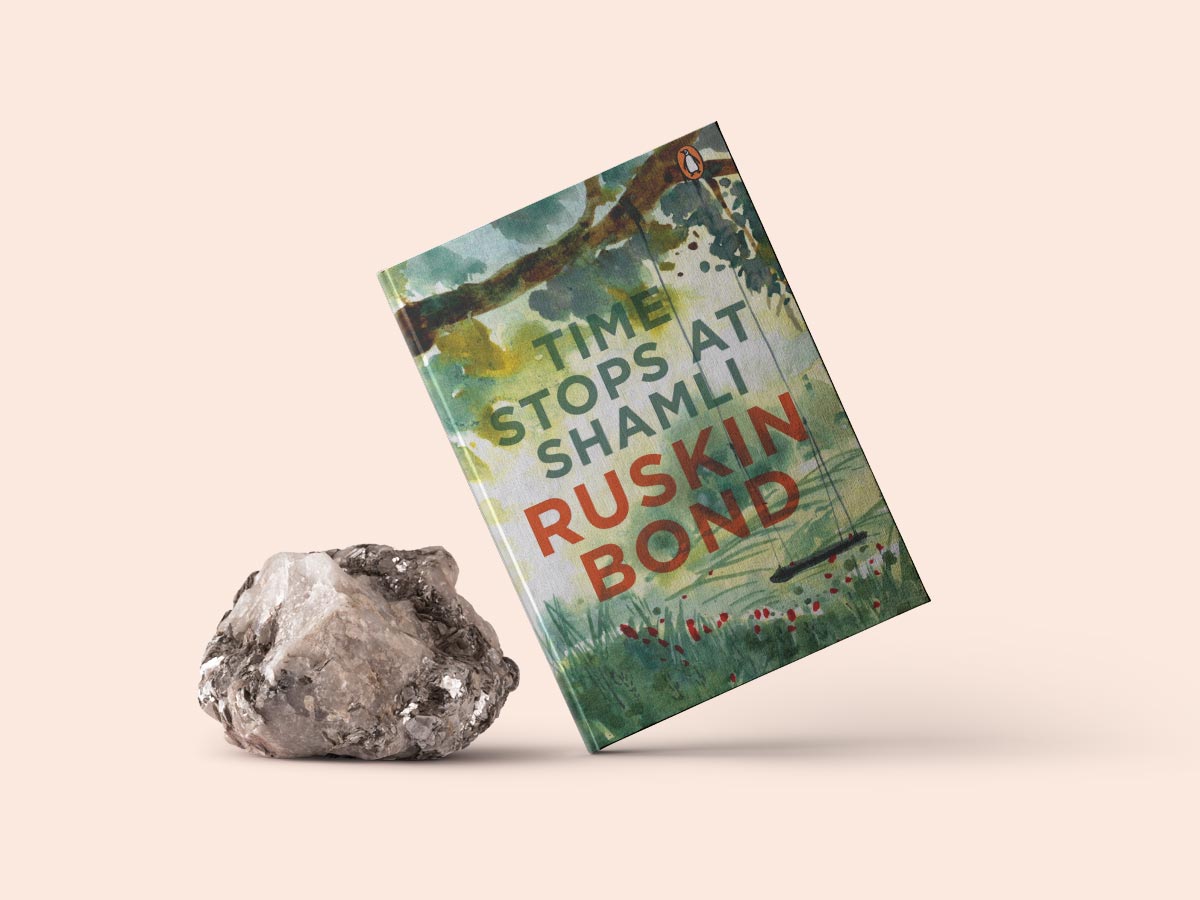 Time Stops At Shamli, a series of 21 short stories that brings Bond's characters to life with their quiet heroism, grace under strain, integrity, and confidence in family and community, captures this beautifully. Suppose you're searching for a Bond novel to start with. In that case, this compilation is ideal because it covers a wide variety of human issues. He connects with small-town India – miniature worlds where change is slow, where old landmarks live, people have long memories and the time to savor them, and where the dusty lanes have a wealth of tales to tell. This compilation is classic Bond: it addresses a wide range of human emotions with exceptional clarity. It focuses on the lives and dreams of characters in small-town India.
6)Delhi is not far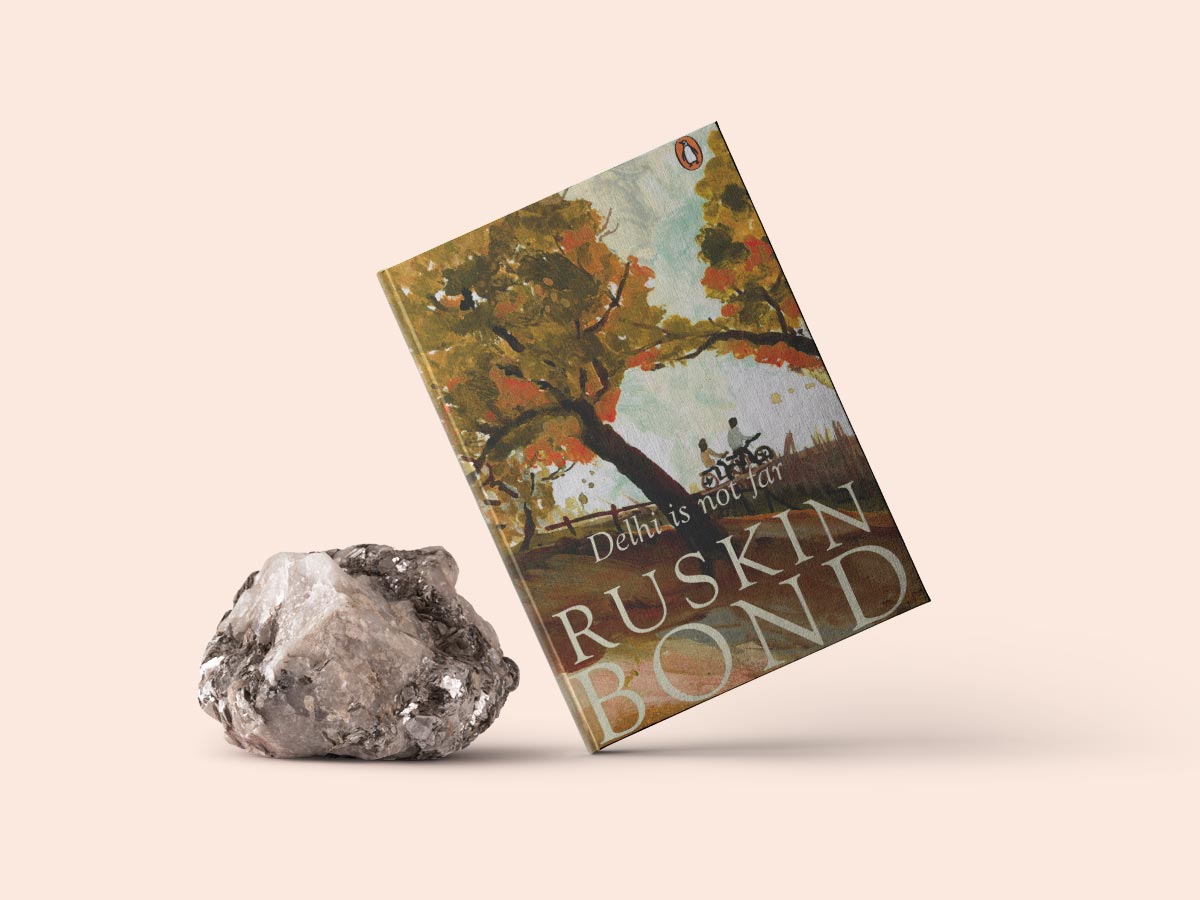 Delhi is not far from the small town of Pipalnagar and tells the story of some of its residents who wish to relocate to Delhi. Deep, a barber residing in the village, fantasizes about giving the Prime Minister a haircut. Pitamber fantasizes about upgrading from a hand-pulled cycle rickshaw to an auto-rickshaw. Aziz fantasizes about owning a shop in Chandni Chowk. Arun, the protagonist, and a struggling Urdu detective fiction writer, fantasize about writing a blockbuster. Arun falls in love with Kamla, a sex worker, and befriends Suraj, an orphan, throughout the novel. He also summons the courage to travel to Delhi to pursue his dreams. This is a sweet tale about ambition, relationships, and the importance of a Home. Bond's own experiences of moving to Delhi, being dissatisfied, and returning to Dehradun are reflected in the film.
7) Susanna's Seven Husbands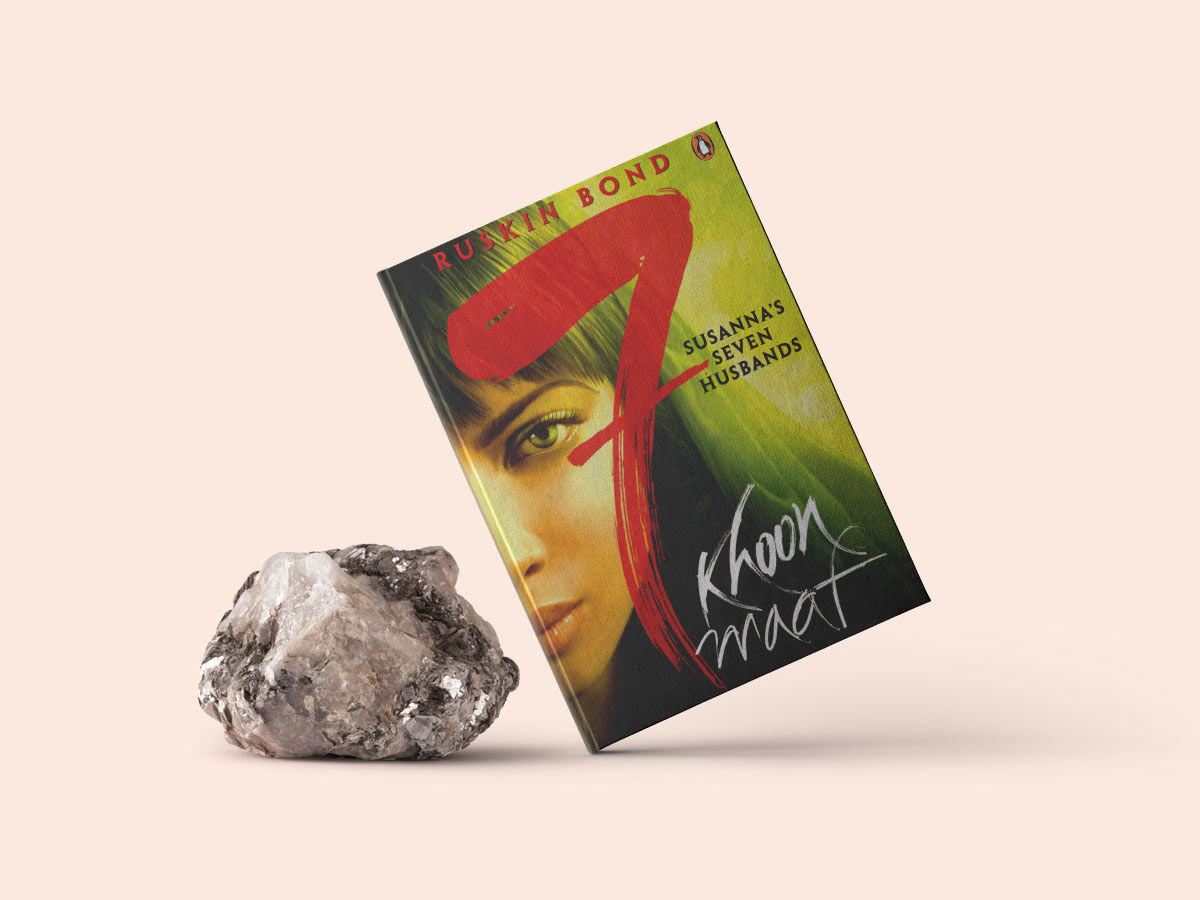 According to the story, Susanna, a charming vixen of a woman, has earned a reputation as a merry widow as she travels from one marriage to the next, leaving many dead husbands in her wake. Arun, her next-door neighbor, has been in love with her for years but hasn't done anything about it since he was much younger. As Arun watches Susanna's fame rise with each new partner, he starts to wonder if the rumors about her are true. Susanna is an intriguingly etched heroine who is both compassionate and cruel, typical of Ruskin Bond's style. The tale is simple, with a well-structured plot and a powerful thread of suspense that conceals the mystery concealed inside Susanna's husband's seven gravestones. The novella was also adapted into a feature film by Vishal Bhardwaj, titled Saat Khoon Maaf. Where Susanna was played by Priyanka Chopra.
"Those who do not read are the unfortunate ones. There's nothing wrong with them, but they are missing out on one of life's compensations and rewards."
     –Ruskin Bond