Charles Dickens was an English writer and social commentator who was born on February 7, 1812. He is often recognised as the finest author of the Victorian era, having produced some of the world's most well-known fictitious characters. During his lifetime, his works achieved unparalleled popularity, and critics and historians regarded him as a literary genius by the twentieth century. His short stories and novels are still widely read today. When his father was imprisoned in a debtors' prison, Dickens dropped out of school at the age of 12 to work at a factory.
He was returned to school after three years before beginning his writing career as a journalist. For 20 years, Dickens ran a weekly magazine, produced 15 novels, five novellas, hundreds of short stories and non-fiction articles, lectured and performed readings extensively, was an untiring letter writer, and battled vehemently for children's rights, education, and other social changes.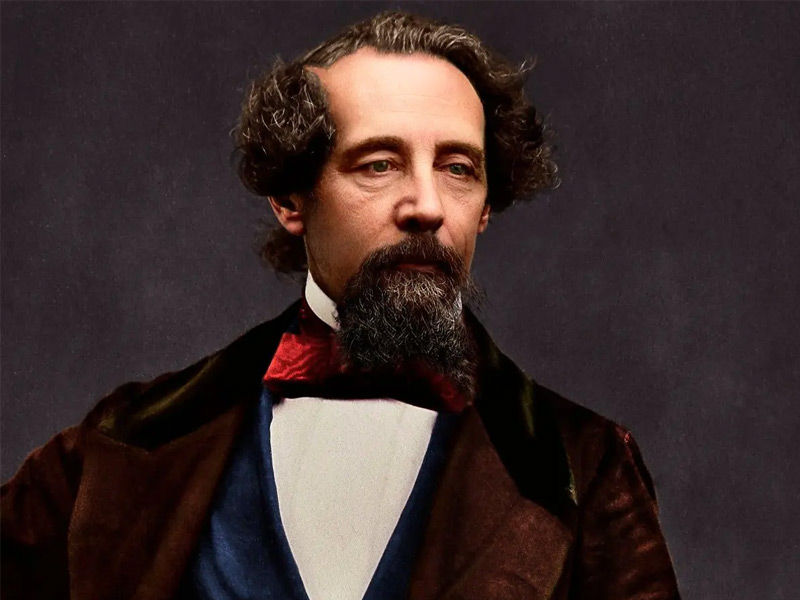 A Christmas Carol, David Copperfield, Bleak House, A Tale of Two Cities, Great Expectations, and Our Mutual Friend are among his many works. Much of his work appealed to both the simple and the sophisticated, the poor and the queen, and technological advancements, as well as the quality of his work, allowed his popularity to spread fast over the world.
Throughout his long career, the reception and sales of individual novels fluctuated, but none of them were insignificant, unusual, or ignored, and, while he is now respected for parts and phases of his work that his contemporaries overlooked, his popularity has never waned.
The first film adaptation of a Charles Dickens book was a 1913 adaptation of David Copperfield. In the years following, the prolific author has continued to inspire filmmakers, with dozens of adaptations of his work hitting the big (and small) screen, from black-and-white classics like A Christmas Carol to modern-day movies like The Personal History of David Copperfield.
And he's not just popular at the movies; it seems like every time we turn around, another major Charles Dickens series is streaming on the BBC for six, eight, or fifteen dramatic parts. But which ones are the most entertaining to watch? Here are a few of our favourites.
Here is a list of best movie adaptations of Charles Dickens' work
A Christmas Carol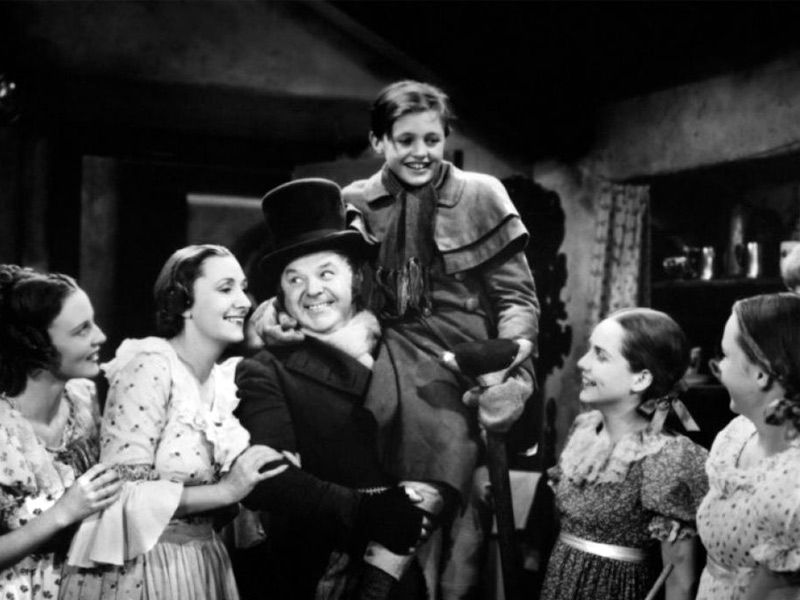 This classic 1938 adaption may be shown on Turner Classic Movies every December, but it's also worth seeing at any other time of year. Reginald Owen's performance as Ebenezer Scrooge, who is visited by three ghosts during the Christmas season and reconsiders his Hobbesian ways, is unrivalled. It's a near-perfect film adaptation of the classic novel, with real-life cousins Gene, Kathleen, and June Lockhart playing the Cratchit family and Terence Kilburn rounding out the group as Tiny Tim. Humbug!
Oliver!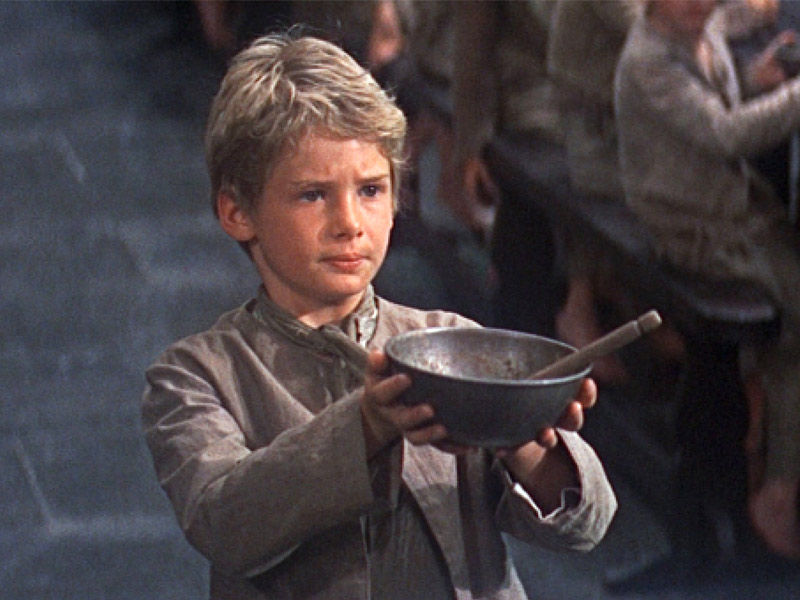 Many audiences' first introduction to the story of a charming young orphan turned pickpocket is this 1968 movie musical, which is based on a theatrical production adapted from Oliver Twist. The Carol Reed-directed picture was nominated for 11 Academy Awards in 1968 and won six, including Best Picture. It has musical pieces such as "As Long as He Needs Me" and "You've Got to Pick a Pocket or Two."
Nicholas Nickleby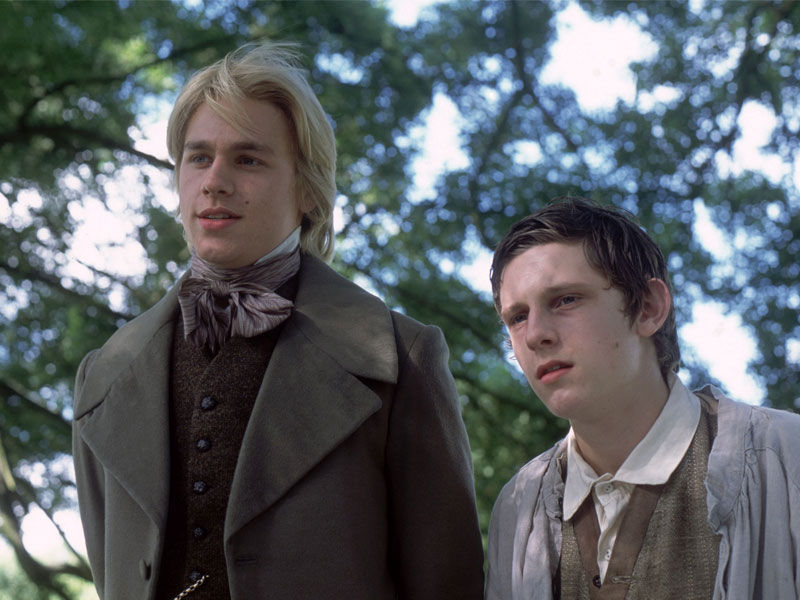 A large cast is required for almost any Dickens film—there are so many characters, so much drama—and this 2002 production of Nicholas Nickleby has a brilliant cast: Nathan Lane, Christopher Plummer, Anne Hathaway, and Alan Cumming star, with Charlie Hunnam in the title role. Nicholas Nickleby, his mother, and his younger sister, Kate, are forced to leave their middle-class home in Devonshire and come to London to appeal for help from their wealthy, but frigid, uncle Ralph after their father dies abruptly (having lost all of his money).
Great Expectations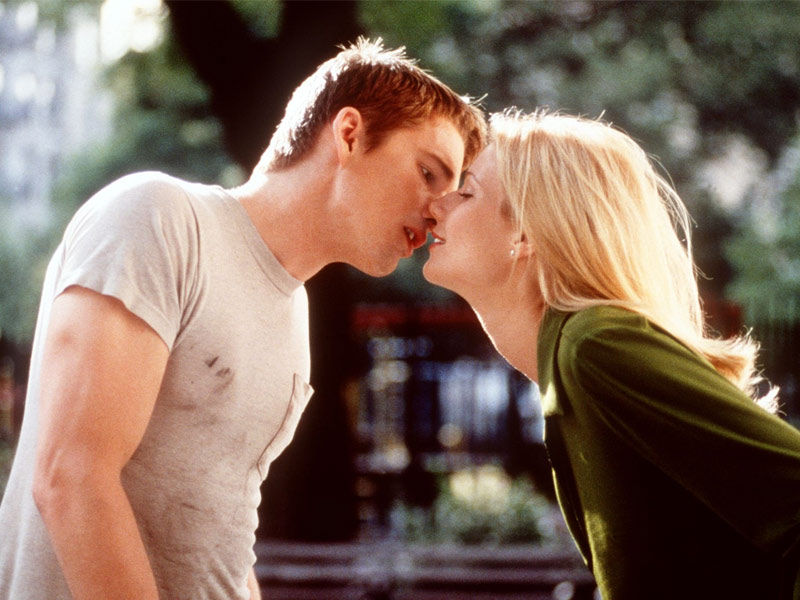 This 1998 remake, starring Gwyneth Paltrow, Ethan Hawke, and Robert De Niro, has been dubbed "the most magnificently be-costumed movie of its era" by one T&C editor. Director Alfonso Cuarón famously relocated the plot from London to New York—and gave a few major characters' new names—but these changes don't detract from the story's intensity, and instead serve to emphasise Dickens' work's ageless nature.
Fitoor is a 2016 Indian Hindi-language romantic movie directed by Abhishek Kapoor and written by Abhishek Kapoor and Supratik Sen, based on Charles Dickens' 1861 novel Great Expectations.
Little Dorrit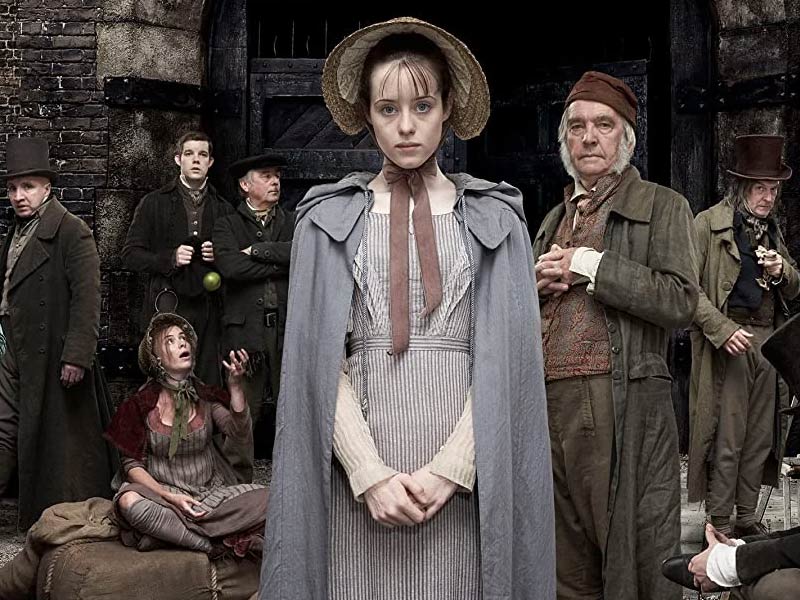 Clare Foy portrayed the titular role in this 2008 rendition of Little Dorrit, Dickens' rags-to-riches (and over again) story of a lady raised in a debtor's prison and her complex, intriguing life, before going on to play Queen Elizabeth on The Crown. The Andrew Davies-penned series, which won seven Emmy Awards, also stars Harriet Walter, Matthew Macfadyen, and Russell Tovey.
The Personal History of David Copperfield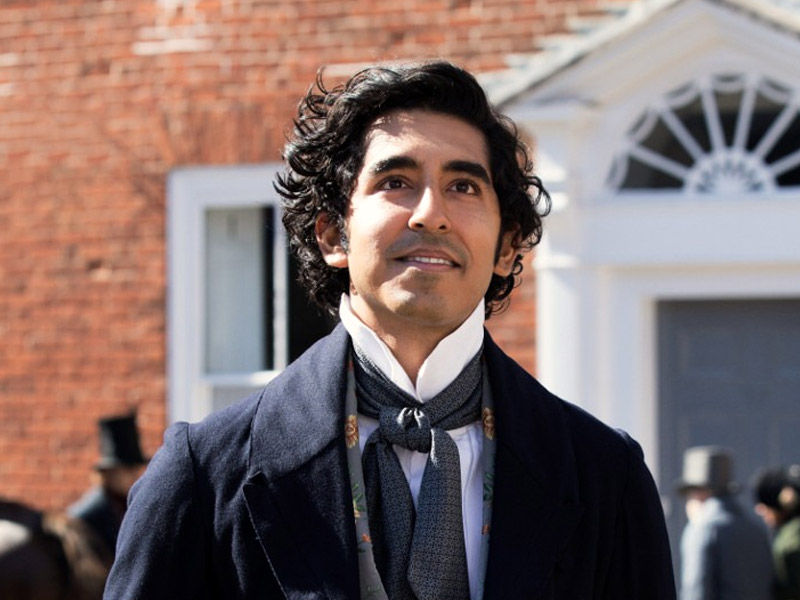 Armando Iannucci wrote and directed The Personal History of David Copperfield, a 2019 comedy-drama film based on Charles Dickens' 1850 Victorian-era novel David Copperfield. Aneurin Barnard, Peter Capaldi, Morfydd Clark, Daisy May Cooper, Rosalind Eleazar, Hugh Laurie, Tilda Swinton, Ben Whishaw, and Paul Whitehouse feature as the eponymous character. The seventh novel by Charles Dickens, 'David Copperfield,' is a universal favourite.
We get a fitting David for these uncertain times in Iannucci's candy-colored portrayal, with its limited use of Dickensian dourness and melancholy. The essential optimism of David, kid to man, is constantly in evident, whether as a little 'un (Varsani) dealing with a cruel stepfather or as an adolescent (Patel) confronting a long period of gruelling hard work.