Kim Taehyung (Korean: 김태형 ) is a South Korean singer, songwriter, record producer, & actor better known by his stage name V.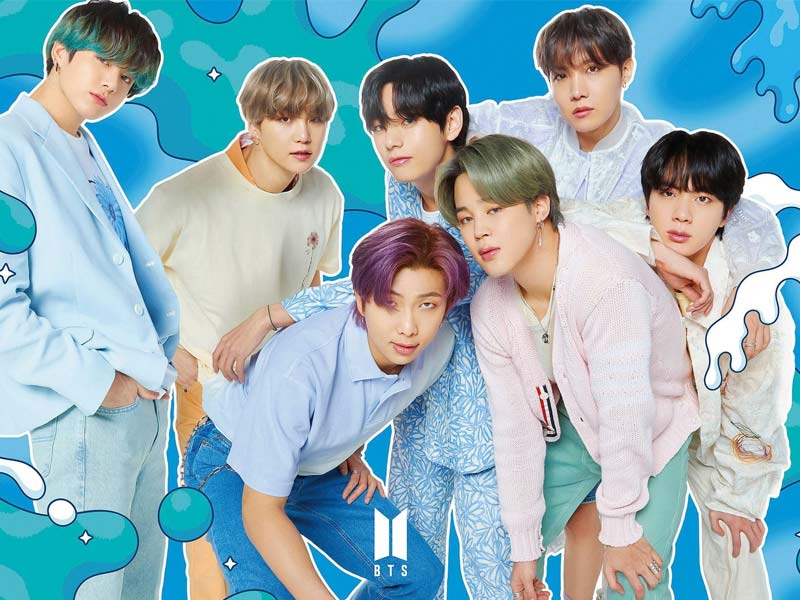 He is well known as one of the primary members of the famed K-pop group Bangtan Boys (BTS). V, or Tae as he is more frequently called, has a sizable fan following both in South Korea & outside.
V has a baritone singing voice that has gotten mostly excellent reviews, with special acclaim for his vocal range and "husky" tone.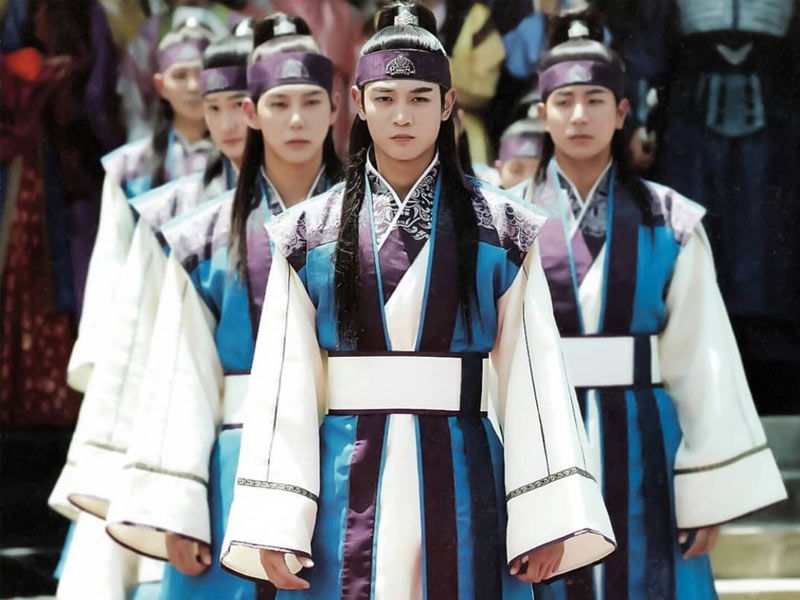 He has three self-produced songs as a solo artist: "Scenery", "Winter Bear", and "Sweet Night". In 2016, he made his acting debut in a drama called Hwarang: The Poet Warrior Youth.
Early Life & Education
V (Kim Tae-Hyung) was raised in Geochang County and was born on December 30, 1995, in the Seo District of Daegu, South Korea.
He is the oldest of three kids; his younger siblings are Kim Eon Jin and Kim Jeong Gyu. He is from a low-income family, and both of his parents are traditional farmers.
He is very attached to his family and often cites his father as his most important role model. V dreamed of becoming a professional singer since he was in elementary school.
Early in middle school, with his father's encouragement, he started taking saxophone lessons to pursue a career.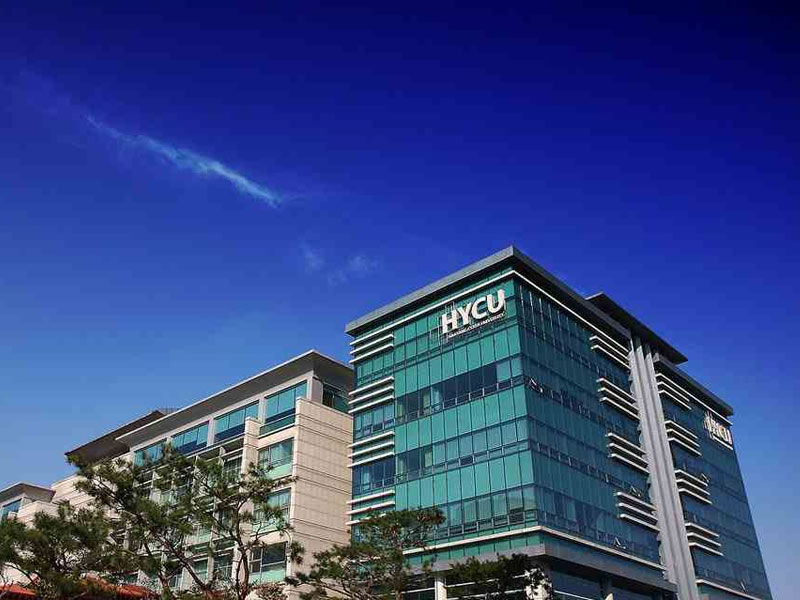 V enrolled at Global Cyber University after graduating from Korean Arts High School in 2014, and he will graduate in August 2020 with a major in Broadcasting & Entertainment.
He will graduate from Hanyang Cyber University in 2021 with a Master of Business Administration in Advertising & Media.
Career
Kim Taehyung began his BTS debut on June 13, 2013, with the tune "No More Dream" from the group's debut album, 2 Cool 4 Skool. V eventually got employed as a trainee by Big Hit Entertainment after passing an audition in Daegu.
He eventually joined Bangtan Boys in 2011, but it wasn't until 2013 that the band made him an official member.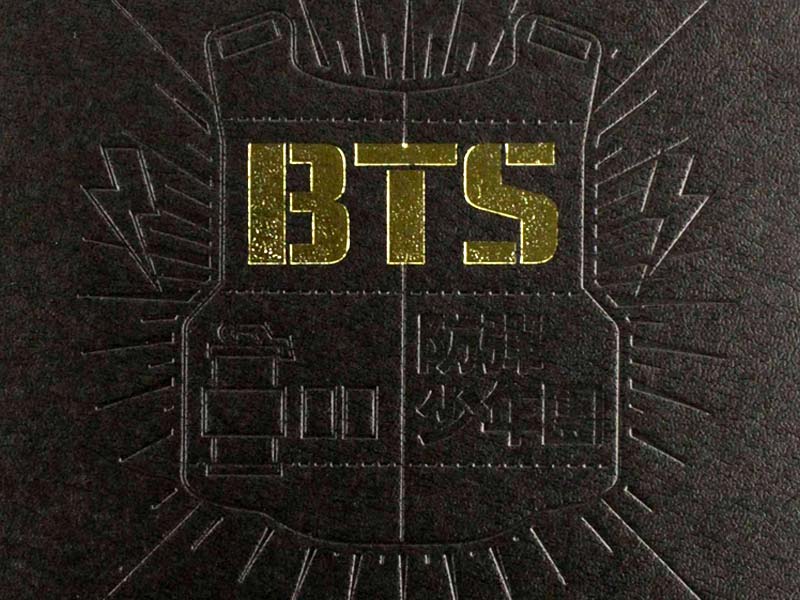 He gained his first music composition credit when he co-wrote & co-produced the track "Hold Me Tight" for the film The Beautiful Moments in Life, Part 1.
Along with bandmate Suga, he contributed to the lyrics of the song "Fun Boyz."
V made his acting debut in 2016 in the period drama Hwarang: The Poet Warrior Youth on KBS2. He had a supporting role.
In addition, Jungkook contributed to the music composition and lyrics for a solo song titled "Stigma" from the album Wings, which combined V's melody with his original lyrics to create the song "Run".
His second solo single, "Singularity," was released in May 2018. A month after its release, "Singularity" was added to The Guardian's "Top 50 Songs for June 2018" playlist and was ranked number 28 on Billboard's "Top 50 BTS Songs" Critics' List.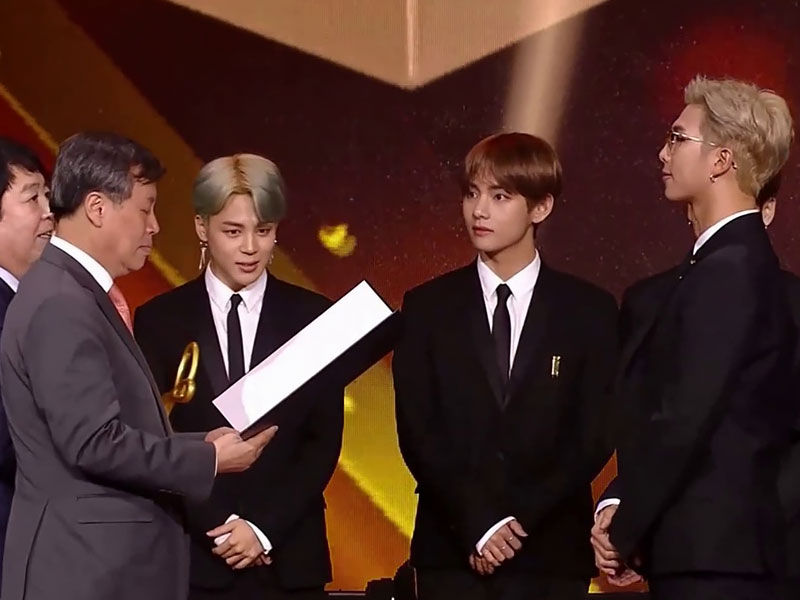 The President of South Korea honored Kim Taehyung and the other BTS members on October 24, 2018, for their contributions to the spread of culture.
V was one of the youngest winners of the prestigious fifth-class Hwagwan Order of Cultural Merit medal.
V and bandmate J-Hope worked with Zara Larsson of Sweden to create the song "A Brand New Day" for the BTS World soundtrack album.
It was made available on June 14, 2019, and it entered the World Digital Song Sales Chart at number one.
On January 30, 2019, V made available "Scenery," his first full solo song outside of BTS, via the group's SoundCloud profile.
In the quickest period for the platform, it shattered SoundCloud records by going from 20 million to 100 million streams in more than fourteen days.
"Scenery" broke the daily streaming record nine times in the two weeks after its release.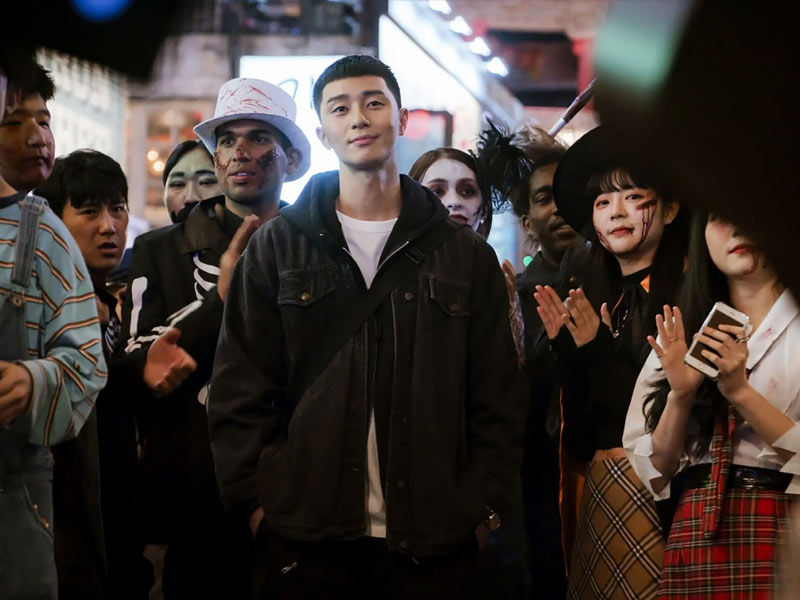 He published "Winter Bear," his second solo song and first in its entirety in English, on SoundCloud seven months later. V created, wrote, and sang the song "Sweet Night" for the JTBC drama Itaewon Class on March 13, 2020.
The song was featured on the soundtrack. The song had the biggest debut by a Korean solo artist in the history of the chart when it debuted at number two on Billboard's U.S. Digital Song Sales chart.
Girlfriend / Relationship & Love Affairs
Like the other BTS members, V is single right now, but throughout the years, social media has been flooded with rumors about his romantic life. 
Pets
Yeontan, the black and tan Pomeranian owned by V, is well-liked among BTS followers. Even Yeontan's birthday is observed.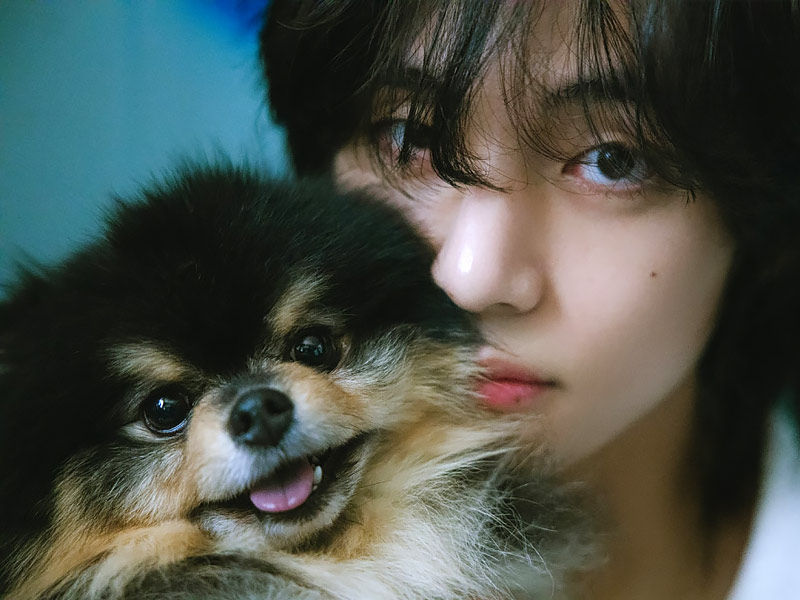 All of the BTS bandmates had a tight bond with Yeontan because he stayed in the band members' room when the puppy was growing up.
New album in 2023
The highly anticipated standalone album titled 'Layover' by BTS member V is now officially announced. The album will have six distinct tracks that will highlight his deep and distinct vocals.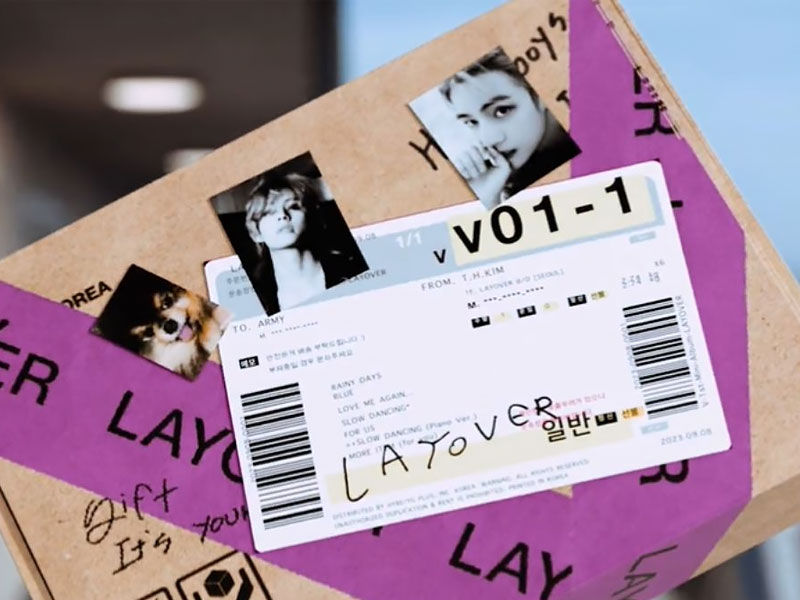 The album will be available on September 8, 2023. Kim Taehyung aka BTS' V dropped his album in September.