Chris Hemsworth, an Australian actor who started his career with performances in Television series. Long before he won the hearts of millions of fans with his appearance as Thor for Marvel cinematics, Hemsworth established himself as a successful actor.
Known for his ripped physique, golden hair, and extraordinary action scenes, Hemsworth first appeared as Thor in the introductory film for his character by Marvel Cinematics in 2011. His recent appearance as Thor came in Avengers: Endgame in 2019. This was the time when Hemsworth made a place for himself among the world's highest-paid actors. But restricting Hemsworth's identity to just the character of Thor would be an injustice to his character.
He started his acting career with his appearances in several series. Before featuring in films, Hemsworth featured as King Arthur in two episodes of the fantasy television series Guinevere Jones. He also featured in series like Neighbours, Marshall Law, and The Saddle Club. Hemsworth was also a contestant on the fifth season of Dancing With the Stars, Australia. It may surprise you that both Chris Hemsworth and Tom Hiddleston were cast for the roles of Thor and Loki at the same time.
Hemsworth has played memorable roles in different movies, and we have prepared a list of some of the best Chris Hemsworth movies.
A Perfect Getaway: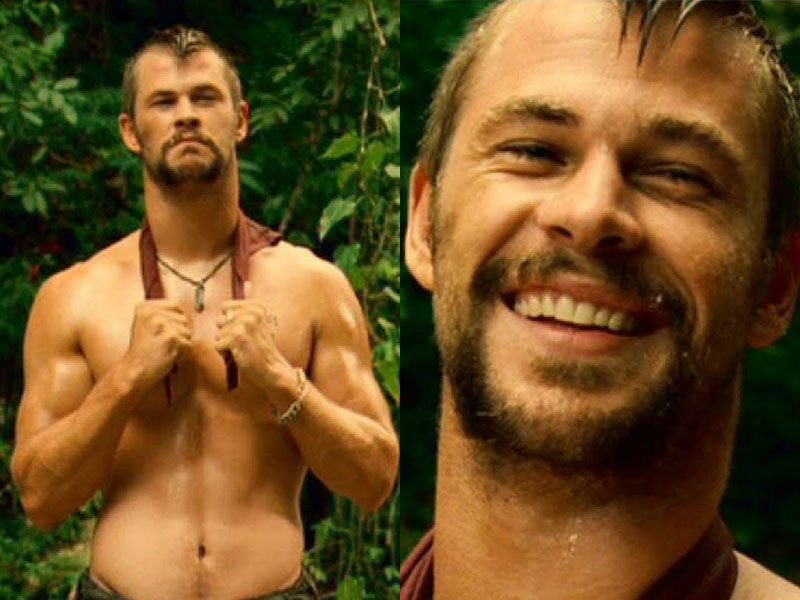 The 2009 American thriller by David Twohy is a multi-starer movie featuring Chris Hemsworth as Kale Garrity. The movie also features Steve Zahn, Timothy Olyphant, Milla Jovovich, Kiele Sanchez, and Marley Shelton. The movie showcases the story of newlyweds Cliff and Cydney, who bump into fellow newlyweds while driving towards a hiking trail. Their pleasant trip turns into a horrifying experience after discovering that psychopaths are killing tourists on the island.
The Cabin In The Woods: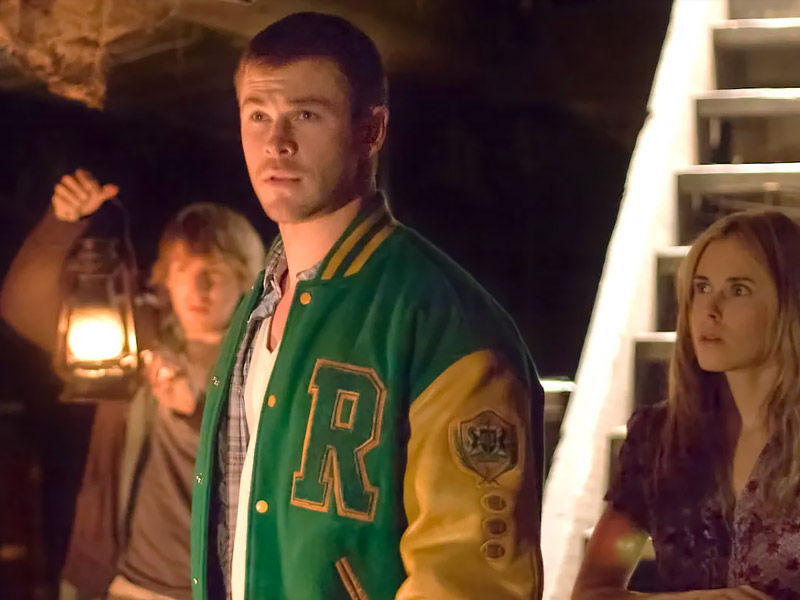 The Cabin in the woods is a 2011 American horror comedy by Drew Goddard that stars Chris Hemsworth, Kristen Connolly, Anna Hutchison, Fran Kranz, and Jesse Williams in key roles. It is the story of a group of college students who encounter deadly zombies during their retreat to a remote forest cabin. However, there's more to these unnatural events than what meets the eye. Some technicians manipulate the events from an underground facility.
Rush: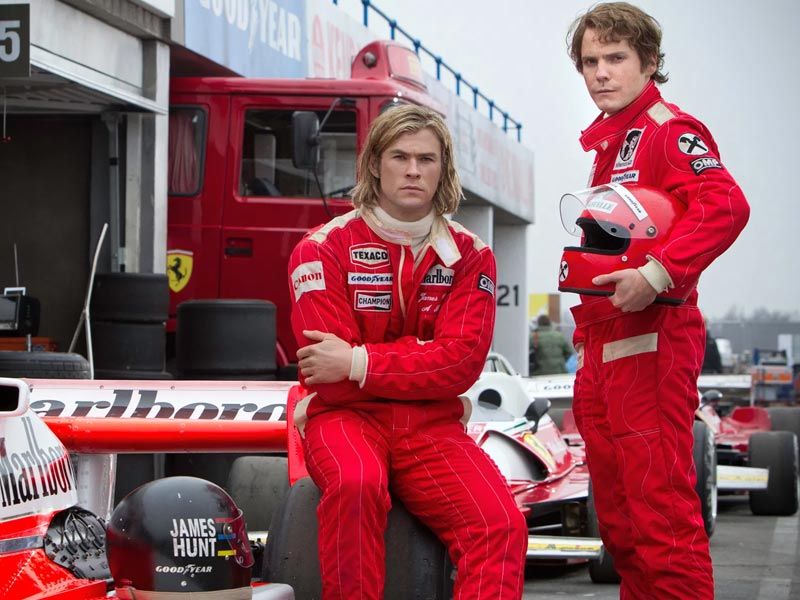 Rush is a very engaging biographical sports film that was released in 2013. Directed by Ron Howard, the movie features Chris Hemsworth as British Formula 1 driver James Hunt and Daniel Bruhl as Austrian Formula 1 driver Niki Lauda. The movie is based on the rivalry between Hunt and Lauda during the 1976 Formula 1 motor racing season. It is an emotional movie that earned praise from Lauda himself.
Star Trek: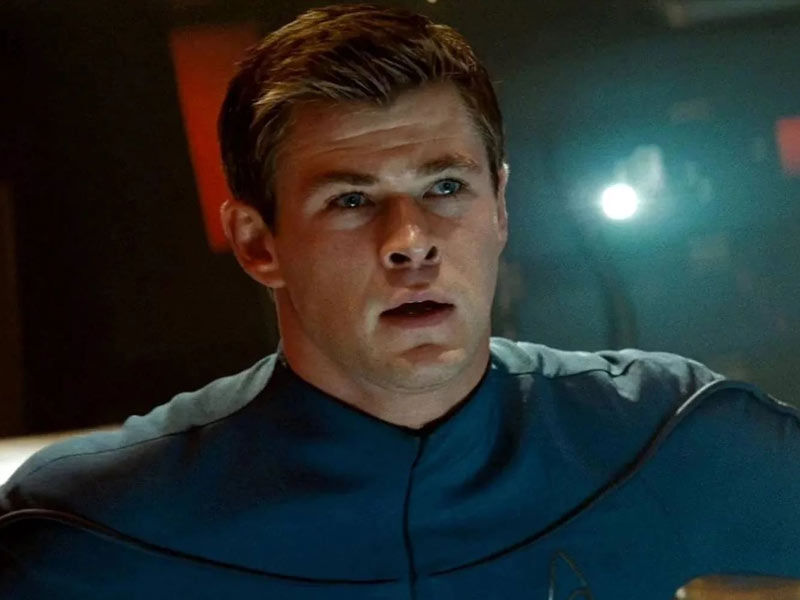 Chris Hemsworth starred in Star Trek as George Kirk, the father of Kirk (James T Kirk), who dies aboard the USS Kelvin while battling the Romulans. While Hemsworth's role in Star Trek was a small one, he made his presence felt and managed to impact his performance. Star Trek is actually a science fiction thriller that is packed with jaw-dropping action. The film showcases the story of Kirk and Spock onboard the USS Enterprise as they fight Nero, a Romulan.
Ghostbusters: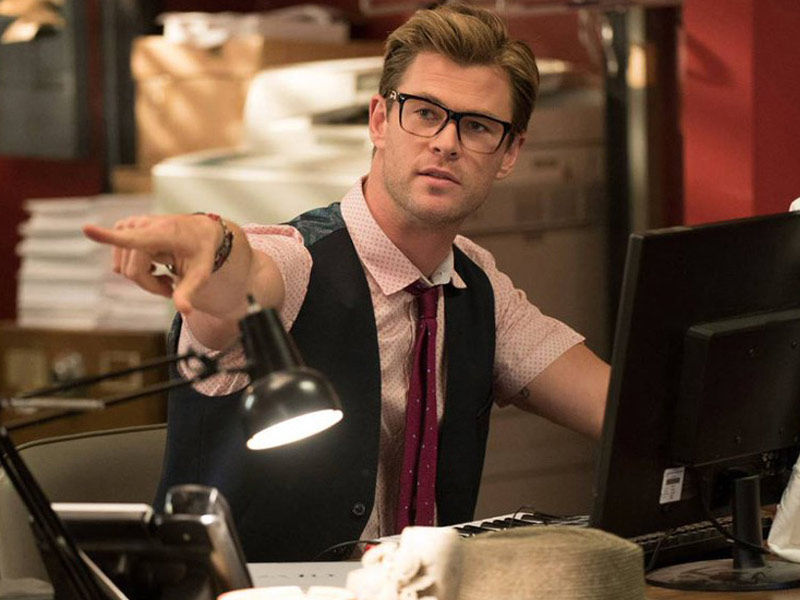 Ghostbusters is a supernatural comedy film by Paul Feig that features Hemsworth as Kevin Beckman. The movie covers physicists Abby Yates and Erin Gilbert, the authors of a research book based on the existence of paranormal phenomena. Moving forward, Erin disowns the work, whereas Abby continues to study paranormal activities. This is really an interesting watch.
The Avengers: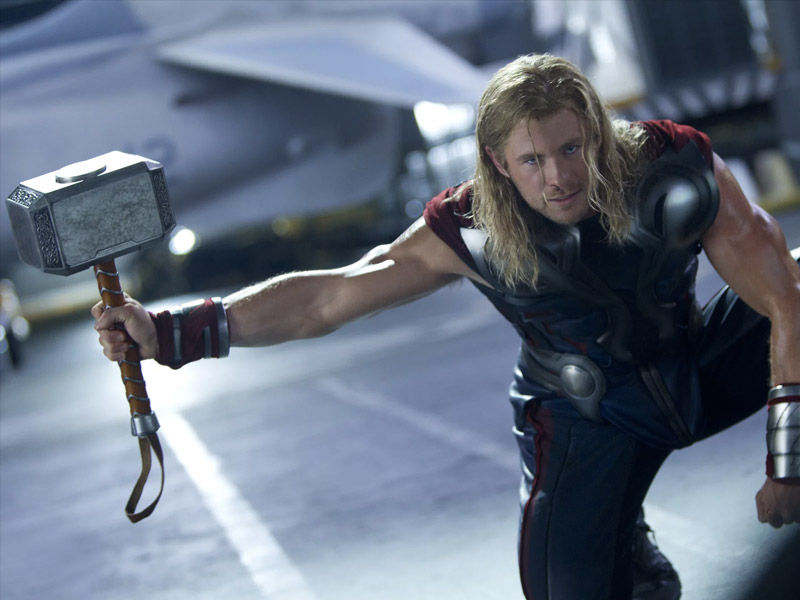 Hemsworth got his true commercial success under Marvel Cinematics. While he got his solo movie like Thor, the Avengers series took his popularity to the next level. This was where all the superheroes assembled to fight enemies from another world. Thor's banter with Hulk and his brother Loki was loved by the audiences. This movie gave fans the opportunity to compare the strengths of their favorite superheroes.
Thor Ragnarok: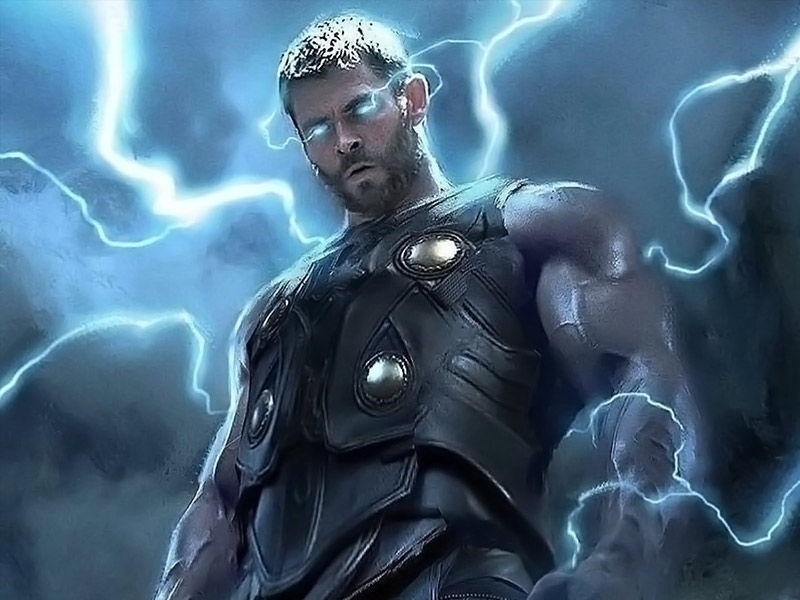 The 2017 superhero thriller by Marvel was the third solo movie for the character of Thor after 'Thor' (2011) and Thor: The Dark World. While the first two editions couldn't earn much praise from the critics, the third one was a superhit. The movie shows how Thor frees himself from fire demon Surtur after telling him that Odin (the father of Thor) is no longer on Asgard. Thor defeats Surtur and takes his crown. However, he realizes that it was not the final victory after he reaches Asgard.
Avengers: Endgame: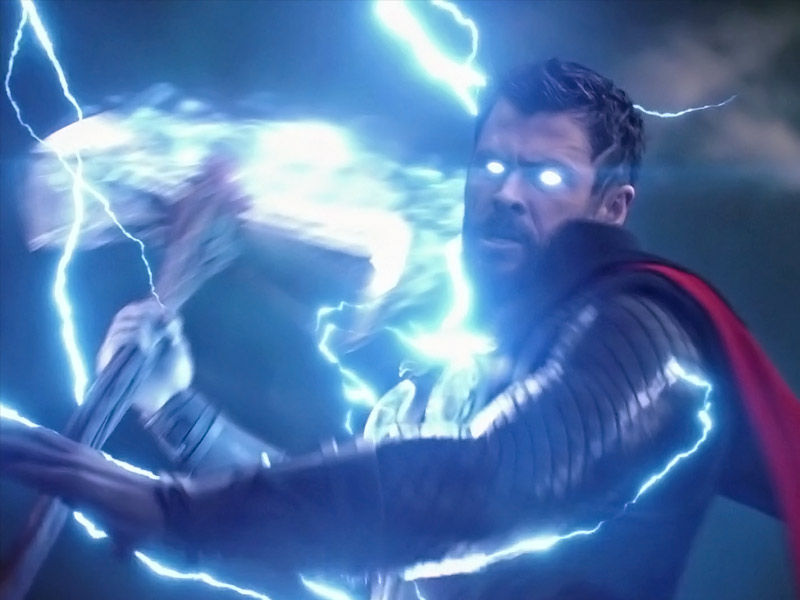 This was where we bid adieu to our favorite superheroes. Defeating Thanos was a daunting task, and it consumed a larger part of the Avengers that once appeared invincible. This is where we see Thor's anger and power at their peak. Enraged that Thanos has killed half of the universe, 'The God of Lightning' goes for the head of Thanos.