Ever Wondered, how many Scarlett Johansson Movies are there, the movies of our beloved Black Widow? 
Scarlett Johansson is finally an Academy Award nominee after a successful cinematic career at the age of ten. She was nominated for Best Actress for her portrayal in "Marriage Story" and Best Supporting Actress for "Jojo Rabbit." (Johansson is only the 12th actor in Oscar history to do so.) But don't feel sorry for her: she has been the world's highest-paid actress since 2018, and her films have grossed $14.3 billion globally, making her the third highest-grossing box-office star of all time.
She rose to notoriety in the early 2000s with indie darlings like Ghost World and Girl with a Pearl Earring before establishing her star status with the Oscar-nominated Lost in Translation. She proceeded to alternate independent hits like Match Point and In Good Company with big-budget films like Michael Bay's The Island and Christopher Nolan's The Prestige from there.
As her worldwide box office success expanded, she was able to get in on the ground floor of the growing Marvel Cinematic Universe, winning the part of Black Widow in Iron Man 2 and playing the popular character in eight smash successes and counting.
Her list of accolades and nominations also suggests that she is one of the top actors of her generation. Johansson has received five Golden Globe nominations, three SAG nominations, and one BAFTA nomination. (This year, she is nominated for all three of those honors.) Her acting abilities, however, are not limited to the silver screen. She made her Broadway debut in a revival of Arthur Miller's "A View From the Bridge" in 2010, and she not only received a Tony nomination, but she also won it.
Here are the Best Scarlett Johansson Movies you can Enjoy anytime
1. Marriage Story (2019)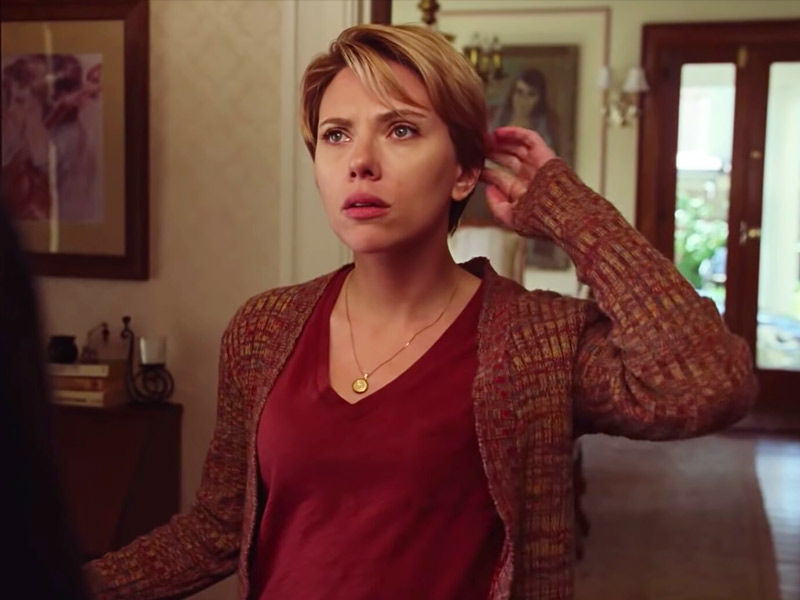 Johannson received her second of two Academy Award nominations for her role as Nicole Barber, a teen movie actress. She traveled to New York to play theatre to gain recognition. There she met and married Charlie (Adam Driver), a rising theatre director, and their union propelled both to new heights. On the other hand, Nicole begins to feel as though she has given up everything for Charlie's goal, which has mainly excluded her and their son Henry.
She ultimately has had enough, and Noah Baumbach's "Marriage Account" recounts their divorce story. Nicole is one of the most complicated and moving characters Johansson has ever played. She has garnered her fourth BAFTA nomination, her fifth Golden Globe nomination, and her third SAG Award nomination for her performance.
2. Avengers: Infinity War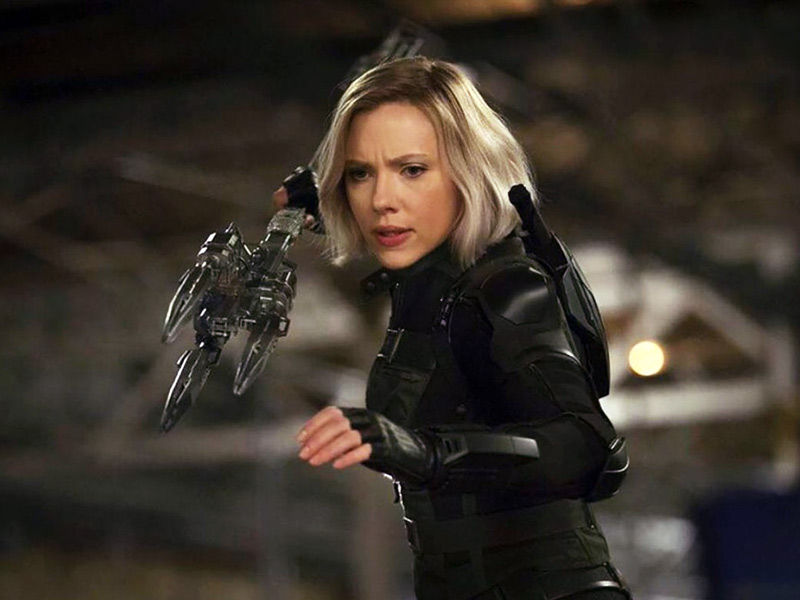 Johansson narrates her role as Black Widow, collaborating with Captain America to take on Thanos' army for most of the film. She particularly shines in this movie during the great battle in Wakanda at the finale.
Scarlett Johansson was the lone female superhero in 2012's Avengers, contrasted to five alpha males, and the star is delighted that studio executives have incorporated more inclusivity and diversity into the Marvel Cinematic Universe six years later.
Until now, the 33-year-old actor has played the superhero Black Widow or Natasha Romanoff in five MCU flicks. Her character debuted in Iron Man 2 and will be seen again in Avengers: Infinity War.
The film will feature a massive ensemble of superheroes against antagonist Thanos, who is on a journey to collect all of the Infinity Stones.
3. Lost in Translation (2003)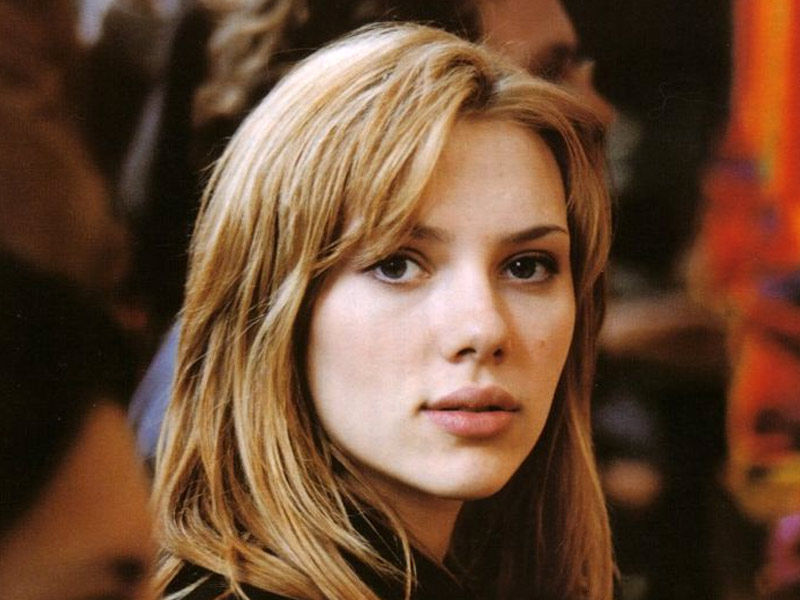 In Sofia Coppola's romantic comedy/drama about the blossoming friendship of two Americans in Tokyo, Johansson got her highest critical acclaim to date. Bob Harris (Bill Murray), an aging movie star, is in Tokyo filming a Suntory whiskey commercial and staying in the same hotel as Charlotte, a young woman whose photographer husband John (Giovanni Ribisi) is frequently out on assignment city.
The two meet in the hotel bar and quickly become friends, each expressing to the other their emotional frustrations in their life. Murray and Coppola each give emotional performances with Coppola's Oscar-winning script as a foundation. At the same time, Johansson earned her first BAFTA Award and was nominated for her first Golden Globe as Charlotte.
4. Her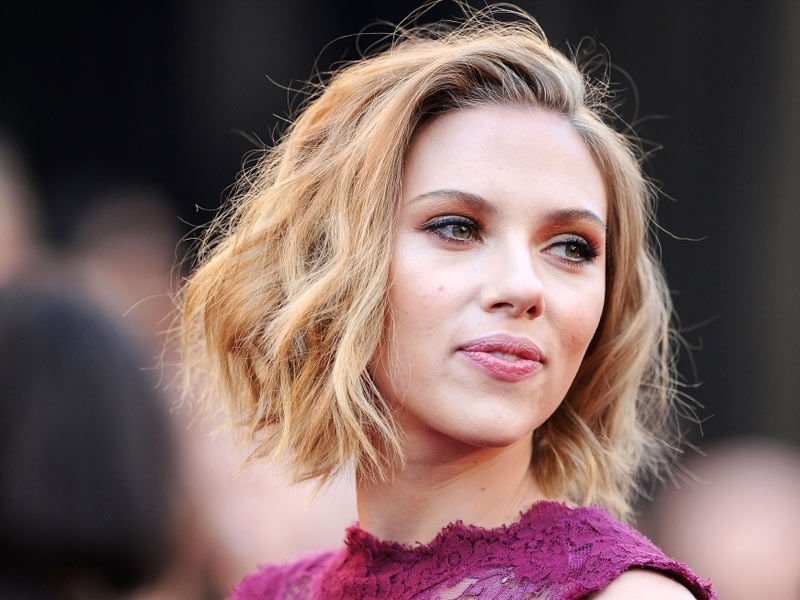 Spike Jonze's science-fiction romance posed one of the most difficult acting challenges of Johansson's career. As an actress known for her use of gestures and facial expressions, Johansson was unable to apply any of her abilities as Samantha, the disembodied voice of an artificial intelligence software employed by the lonely Theodore Twombly (Joaquin Phoenix). Theodore finds Samantha's voice alluring, and he begins to fall in love with her as if she were a real person.
Johansson maintains Samantha's sympathetic voice throughout, implying that this A.I. system may be working with an ulterior goal. Johansson's voice acting is a marvel.
5.He's Just Not That Into You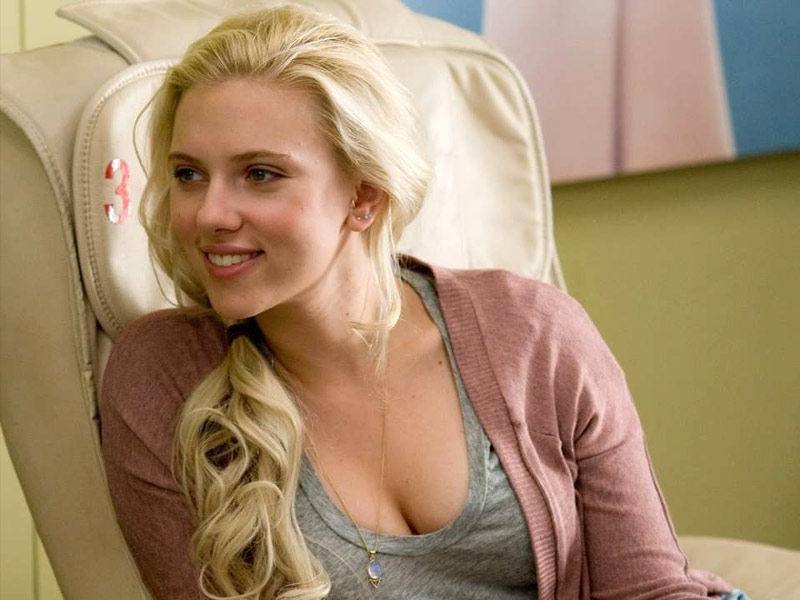 This rom-com follows a group of characters whose lives are intertwined as they all deal with different love problems.
Scarlett Johansson as Anna in the romantic comedy Anna is smitten by Ben, a married man. After being forced to watch Ben and his wife have sex, Anna ends their relationship. Scarlett made her Broadway debut in the performance of A View from the Bridge in 2010. She was nominated for a Tony Award for Best Supporting Actress.
Anna, portrayed by Johansson, has fallen in love with a married guy (played by Bradley Cooper), while her buddy Conor (Kevin Connolly) is secretly in love with her.
6.GIRL WITH A PEARL EARRING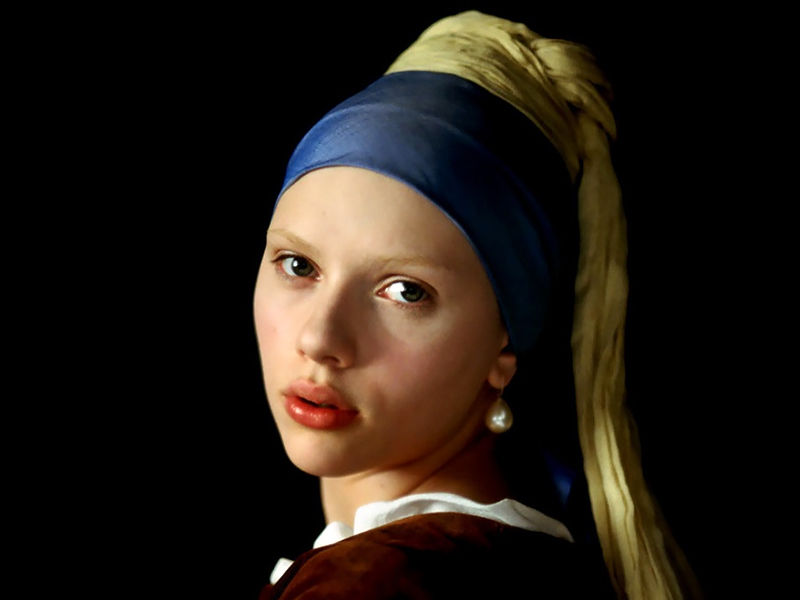 "Girl With a Pearl Earring," based on the iconic artwork by Dutch artist Johannes Vermeer, proved to be a pivotal film in widening Johansson's cinema career. Until this film, Johansson was mostly thought of as an actress who could only portray contemporary parts ("Ghost World," "Lost in Translation"). Still, she readily slipped into the shoes of Griet, a young lady in the 17th century who works as a maid in Vermeer's family (Colin Firth).
The plot then shifts to the events that caused Vermeer to choose Griet as the subject of his most renowned painting. Johansson's performance in this historical piece was so good that she was nominated for a second BAFTA Award and a second Golden Globe Award.
7.  Ghost World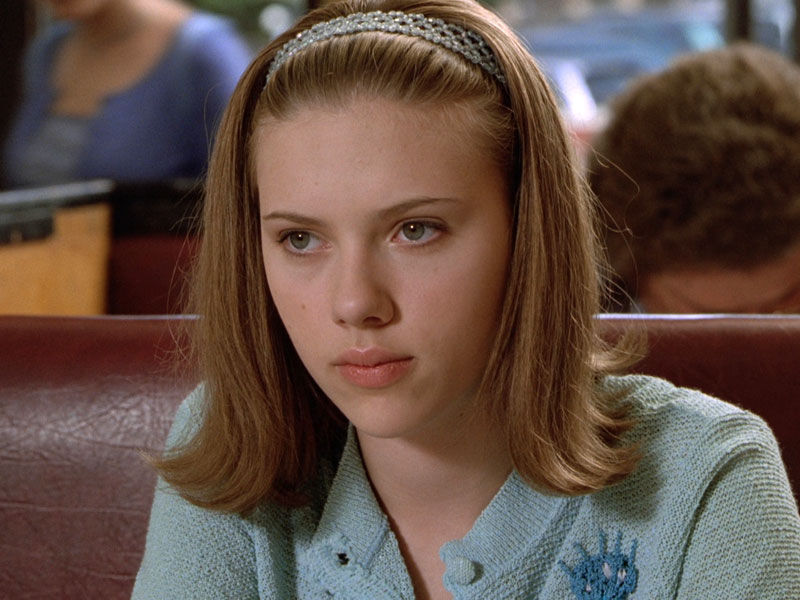 Johansson made a tremendous art house splash in Terry Zwigoff's classic comedy when she was only 16 years old. Enid (Thora Birch) and Rebecca (Johansson), two best friends, face a terrifying dilemma: what should we do after high school? Because they are both social outcasts, they decide to share a room, but they both know that each of them will have to make their own way.
While Enid spends her time with an older man named Seymour (Steve Buscemi), Rebecca takes a more conventional approach. She quickly realizes that their choices are tearing their friendship apart. Though the picture was not a box office success, it was generally praised within the industry, and Johansson's career was rising.
8. Under the Skin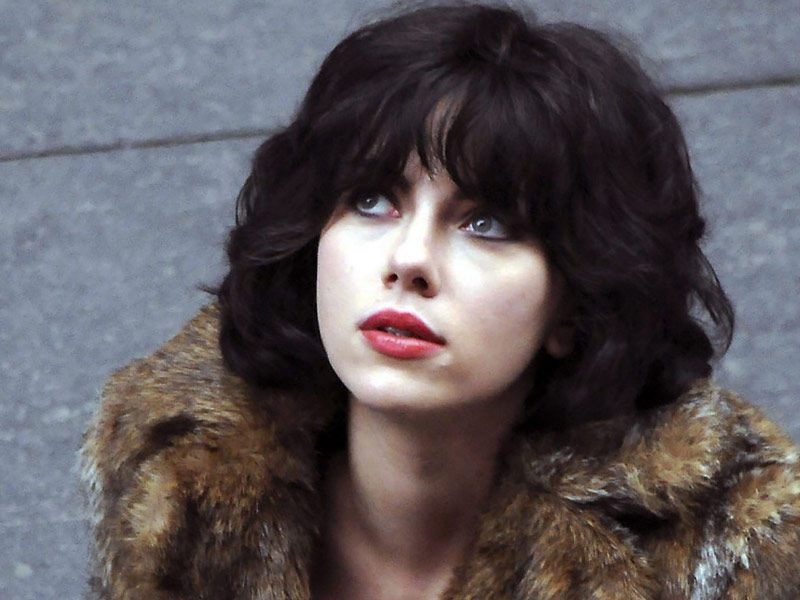 Jonathan Glazer's science-fiction film is without a doubt the most strange film of Johansson's career. Indeed, it is arguably the most strange film of any actress's career. Laura, played by Scarlett Johansson, is the only character seen in the entire film. She is an alien that works her way through a series of men in Scotland, eventually killing several of them.
Laura (Johansson) is largely expressionless throughout the film, passively observing the human species until her next victim crosses her path. Johansson takes a brave approach to the character, as she generally depends heavily on facial expressions to show character. Still, it's the appropriate way for Laura.
Black Widow will be back in Phase 4 of MCU, click here
9. Match Point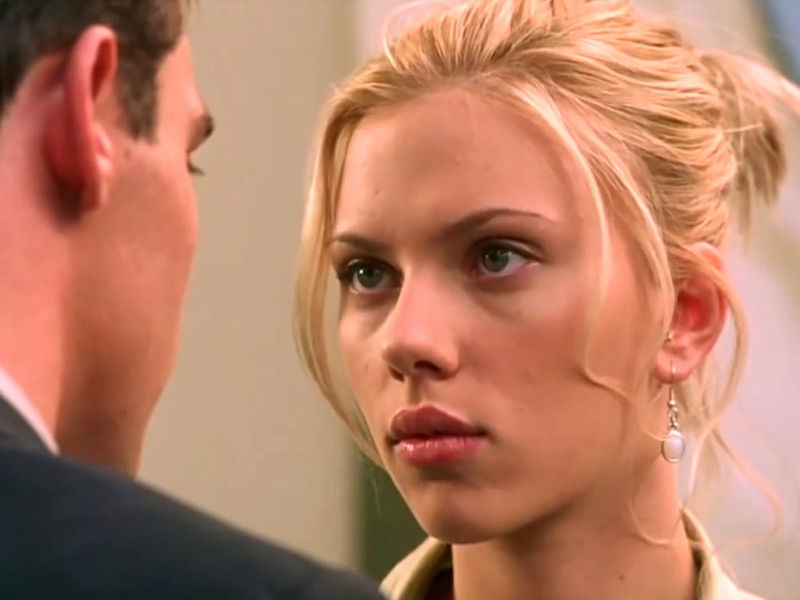 She received her third Golden Globe nomination for her powerful performance in Woody Allen's thriller set in modern London. Wealthy Tom Hewett (Matthew Goode) receives tennis lessons from former tennis Pro Chris Wilton (Jonathan Rhys Meyers). The latter is introduced to Tom's American fiancée Nola Rice (Johansson), a struggling actress. Chris and Nora have an affair, even though Chris has also seen Tom's older sister Chloe (Emily Mortimer).
When Kate Winslet, originally cast as Nora, left out a week before filming, Johansson stepped in swiftly. Still, you'd never know Johansson's portrayal as the mistress is one of her most celebrated of the decade.
10.HAIL, CAESAR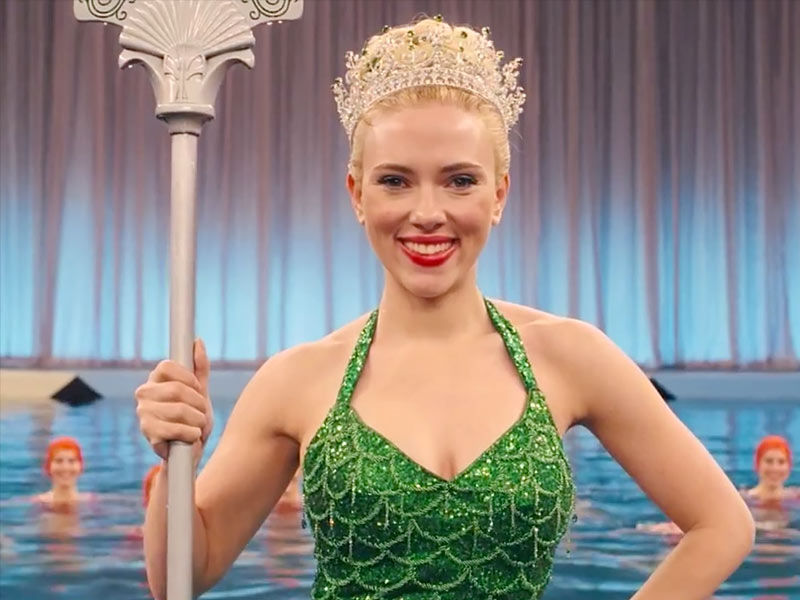 Johansson played DeeAnna Moran, an Esther Williams-type aquatic movie star with a squeaky-clean persona but who is privately pregnant out-of-wedlock, in the Coen Brothers' 1950s-set Hollywood comedy. Johansson gives "America's Sweetheart" DeeAnna a hilarious Brooklyn accent, even while chain-smoking and popping gum. Johansson gives an extremely broad performance, exposing an unexpected comedic side to her that we hadn't seen before.