Mongolia is utterly captivating to travellers, and for good reason.
The nation, which straddles Central Asia and East Asia, is still mostly unexplored, with rural families prospering in one of the world's most desolate landscapes.
These are ten reasons why Mongolia is such a fascinating place and should be at the top of your list of places to visit.
Mongolia is the home of the threatened two-humped Bactrian camel.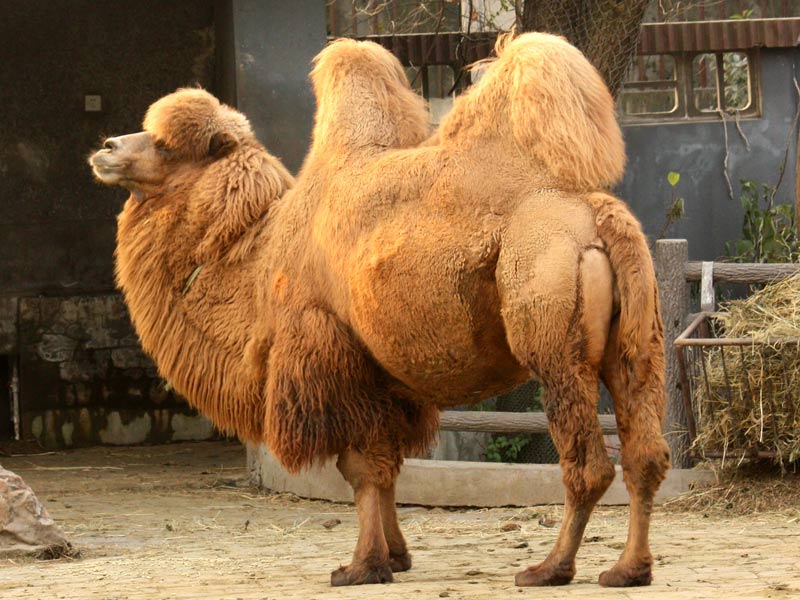 Mongolia is the home of the two-humped Bactrian camel. It's been a while since I've been able to say that. You will have the chance to engage with the camels and gain first-hand knowledge of the nomadic lifestyle of camel herders during the festival.
Mongolians are always welcoming of visitors.
Communication might be challenging in a country with great distances, but it is crucial to preserve a sense of community. A bowl of warm, salty milk tea is always available for guests in the rural areas of Mongolia. They greatly enjoy social gatherings and hosting.
One favourite wintertime pleasure is ice cream.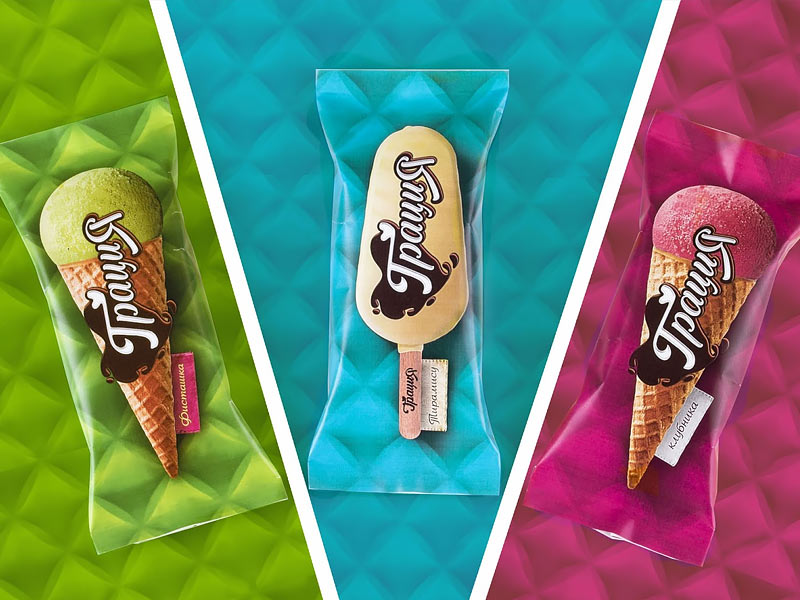 In the winter, you can see street vendors hawking ice cream from cardboard boxes. At -30 degrees Celsius, a freezer is not necessary (-22 degrees Fahrenheit). They are ice cream aficionados. Despite the extremely low temperatures, ice cream is a favourite food among Mongolians.
There is a festival there that honours eagle hunting.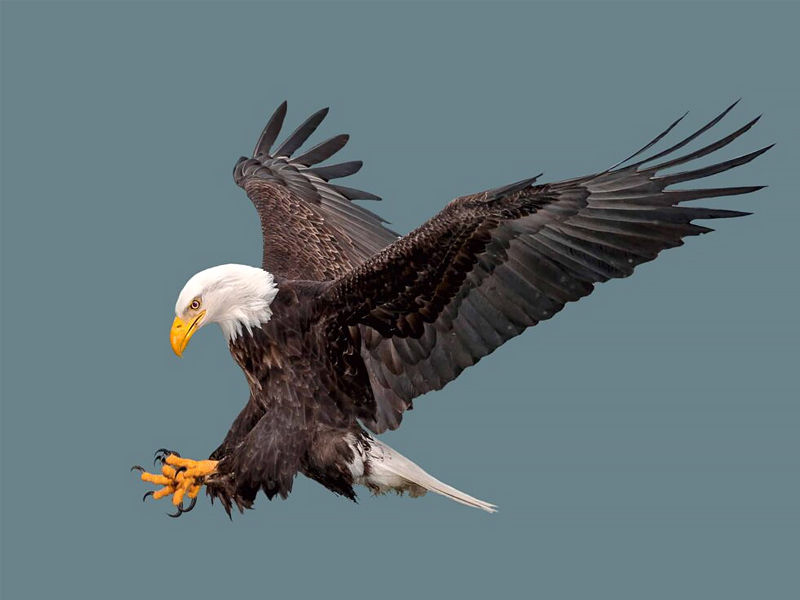 Every year, the Golden Eagle Festival, which honours long-standing Kazakh customs, lasts for two days. It starts with a parade of eagle hunters riding horses and showcasing their ornate hunting gear. As the birds are released from a cliff and swoop down to land on the arms of the hunters below, the eagles are evaluated on their speed and agility. The men perform various traditional sports while showcasing their bravery and horsemanship.
Genghis Khan is considered the founding father of Mongolia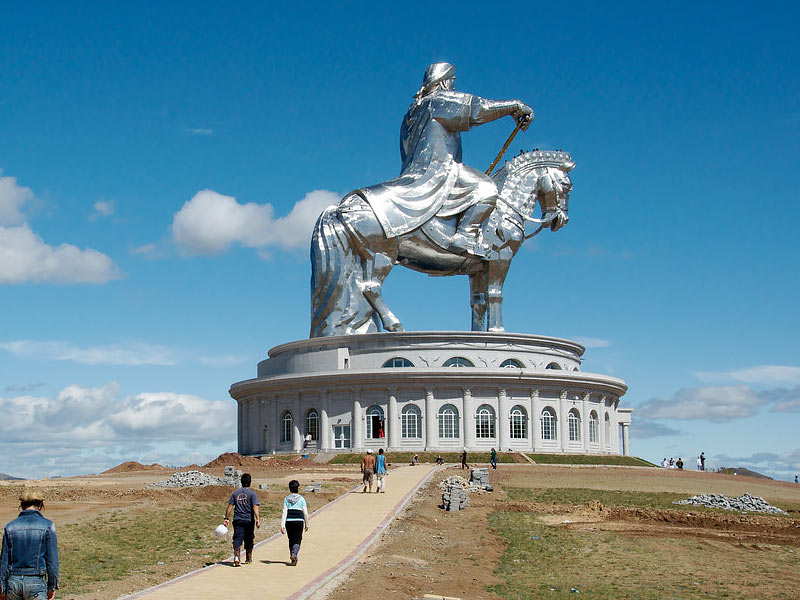 The man who is credited with creating Mongolia is Genghis Khan. He established the world's largest empire, only surpassed by the British Empire in the 19th century, by bringing together many of the nomadic tribes of northeast Asia. Genghis Khan's horsemen swept a region larger and more populous than the Romans did in four centuries in just 25 years. He was, in a word, a driven individual.
A huge statue that honours him is present.
The highest horse statue in the world, standing at 40 metres (131 feet), is a statue of Genghis Khan that is located just outside Ulaanbaatar.
Large is Mongolia! but perhaps not as large as you might believe.
Mongolia is large enough to accommodate the Netherlands 37 times. It is the 18th-largest nation in the globe (Iran is 17th).
Snow leopards are in danger of extinction in Mongolia.
One-third of the world's snow leopards are native to Mongolia, where they are also found. A snow leopard cannot roar or purr, which is a fun fact.
Dinosaurs formerly lived there and ruled the region.
The first dinosaur eggs and fossilised dinosaur remains were discovered in the Gobi Desert in the 1920s. Today, many dinosaur fossils are still visible, so keep an eye out for them.
More than 25% of the populace is a nomad.
In Mongolia, there are three million people. Between 25 and 40 per cent of them are thought to be herder nomads.
National Park of Gorkhi-Terelj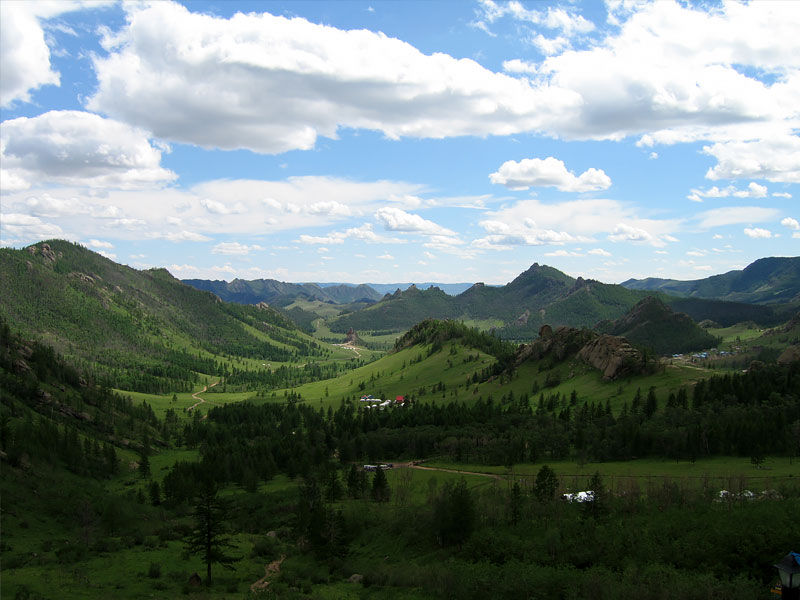 The panorama of the mountains in Gorkhi-Terelj National Park, one of the most visited destinations in Mongolia, is breathtaking. With lovely yurt camps scattered throughout, its majestic high peaks are home to scenic valleys, gushing rivers, and rugged rock formations. As a result, you have a tonne of fantastic outdoor activities to choose from, including river rafting, rock climbing, and hiking.