Cartoons are an integral part of our Childhood. With cartoon characters being the very first friend cum teacher for some kids makes. 
You can call them Cartoons or Animation, but either way, it is a notable point that they're one of the film industry's most creative and versatile mediums of expression. Nobody is too old for cartoons, and Cartoon films provide us with the one-of-a-kind gift of fantastical depictions of our wildest dreams. We need silly, goofy, beautiful cartoons now more than ever, particularly with the state of the world as it is. Fortunately, the animation industry is well-positioned to prosper in these remote-working days. We can expect to see an increase in animated features in the coming years.
From Studio Ghibli's classics to Disney and Pixar's quirkiness, we will explore the world of cartoons and animations through these cartoon films wonders.
1) Howl's Moving Castle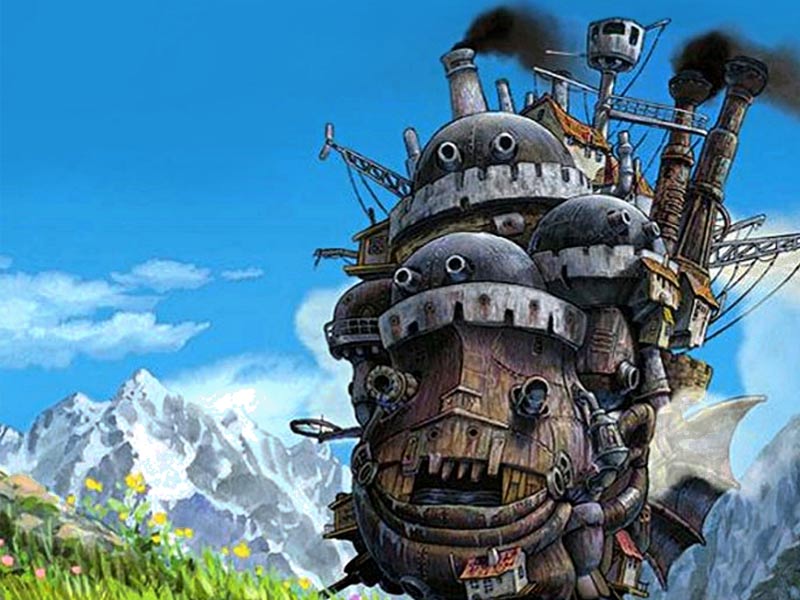 Studio Ghibli is one of the world's most well-known and acclaimed animation studios. The 35-year-old studio has exposed countless viewers to the magic of animation while also producing some of Japan's highest-grossing carton films. What's most impressive about Ghibli is how diverse their work has been. In a comparatively short amount of time, the studio has brought us memorable classic fairytale-like films directed at children, detailed and mature fantasy epics, and dramatic but beautiful dramas.
Howl's Moving Castle is one of Ghibli's most breathtakingly stunning films. Still, it sounds a little repetitive, considering so many of their cartoon films share the same themes and do them better. The film's portrayal of sorcery is one of the most unique in filmmaking. The titular castle is a stunning feat of animation packed with excruciating focus to detail. The main character, Howl abilities seem to be extremely powerful and sought after by both countries at war in the movie's timeline. Miyazaki does an excellent job of fusing his love of fantasy, adventure, and whimsy with a poignant response to the Iraq war and how brutality and war kill the spirit of humanity.
2)Raya and the Last Dragon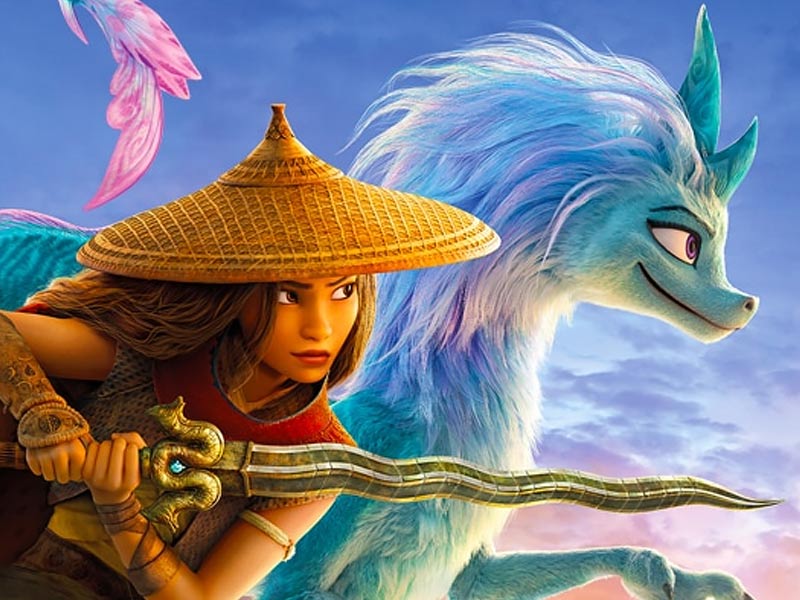 Raya, a young knight, must locate the last living dragon to restore peace in the lands of Kumandra in this fantastical plot from the makers of Moana and Frozen. Raya is played by Kelly Marie Tran from The Last Jedi, and Sisu the Dragon is played by Awkwafina. Raya and the Last Dragon is a cartoon film set in the fictitious land of Kumandra, which is based on Southeast Asia's beautiful cultures. Kumandra is a fictional country, according to writer Adele Lim, who drew inspiration for it from Southeast Asia. 
Raya is a visual marvel that showcases the beauty of Southeast Asian culture through a stunning heartfelt tale full of action and relevant messages such as optimism, confidence, and solidarity. Nothing less than convincing and strong. Its main selling point is that it is the first Disney cartoon film to incorporate Southeast Asian characters. However, like so many other films that break new ground in terms of inclusion, it tells a genuinely woven tale from reassuringly familiar pieces. Ideal for both adults and children. Raya's relationship with her father, Chief Benja, is lovely to see. The kids would undoubtedly be engaged and entertained by the ragtag group.
3)Kubo and the Two Strings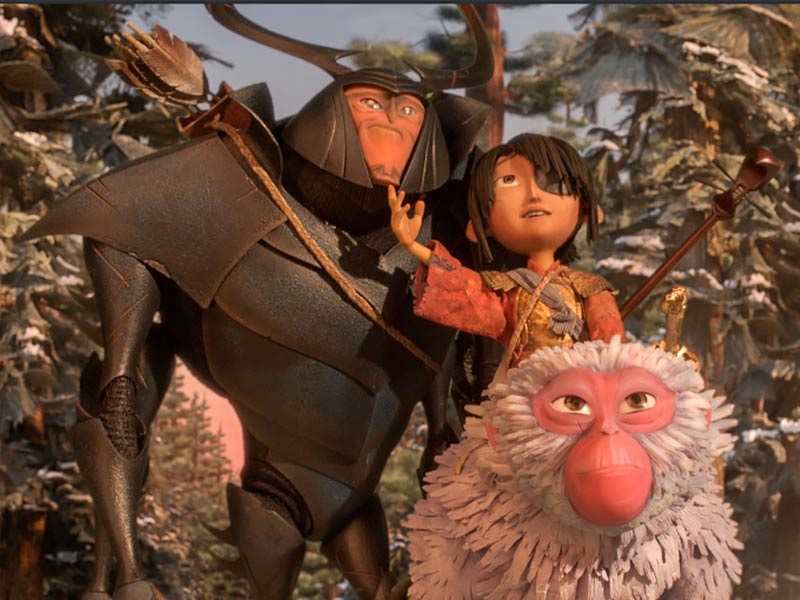 Kubo and the Two Strings is the latest product from Laika Entertainment, a stop-motion animation company. Laika, best known for Coraline and Paranorman, creates stunning works that elevate the art form to greater heights. In the film, our protagonist, Kubo, is a young storyteller who channels magic through his shamisen and brings his stories to life through origami. The cartoon film is set in ancient Japan during the Heian Period. His enigmatic origins return to terrorize him, and his mother is pitted against her cruel fairy sisters. Kubo embarks on an adventure with an enchanted monkey and a mysterious beetle warrior searching for a suit of armor once sought by his legendary father. 
The story has roots in Japanese folklore, such as Momotaro and Kaguyahime, and the Buddhist tale of the Rabbit in the Moon. The lake scene is reminiscent of Urashima Taro. The castle climax is reminiscent of all the epic dark temple wars seen in Japanese ghost stories. They also recruited Taro Goto, a Japanese culture expert with knowledge of Japanese culture, American usage, and Asian American sensitivity to make sure no Asian culture is being disrespected or wrongfully presented.
4)The Mitchells vs. The Machines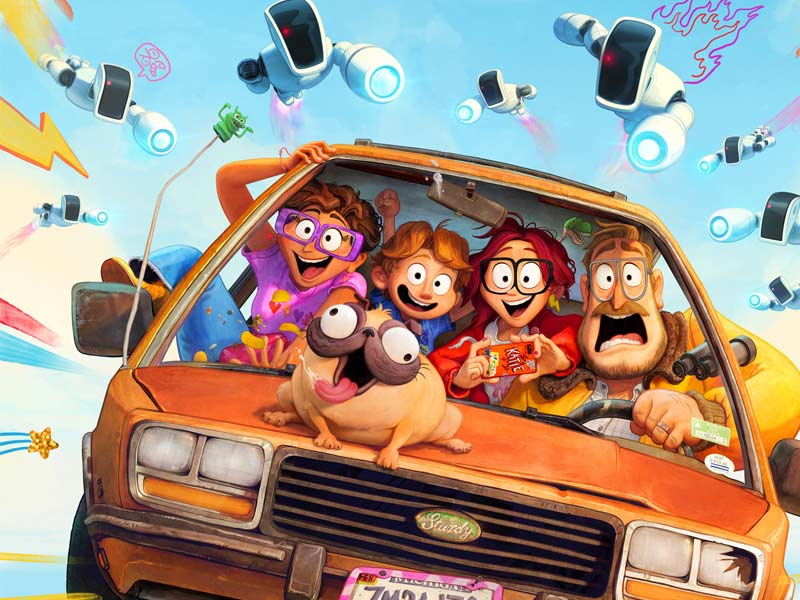 This movie is about a family road trip experience that winds up being the tale of how a family of four becomes the only people that can save Earth from an AI invasion. This amusing family adventure for tweens and teens captures the contrast between family time and electronics and emphasizes the importance of good contact and bonding time. The tale of an extraordinary family rising as Earth's saviors, written and directed by Michael Rianda and Jeff Rowe, has a lot to offer. The Mitchells are the polar opposite of the Incredibles: They don't have any extraordinary abilities, lack family cohesion at first, and have conflicting desires.
Parents would enjoy the sensitive depiction of the disconnect that can occur as teenagers separate themselves and the way the movie shows siblings that genuinely like each other. On the other hand, even though they don't completely grasp their children's odd skills, desires, and abilities, parents are expected to value them.
5)Megamind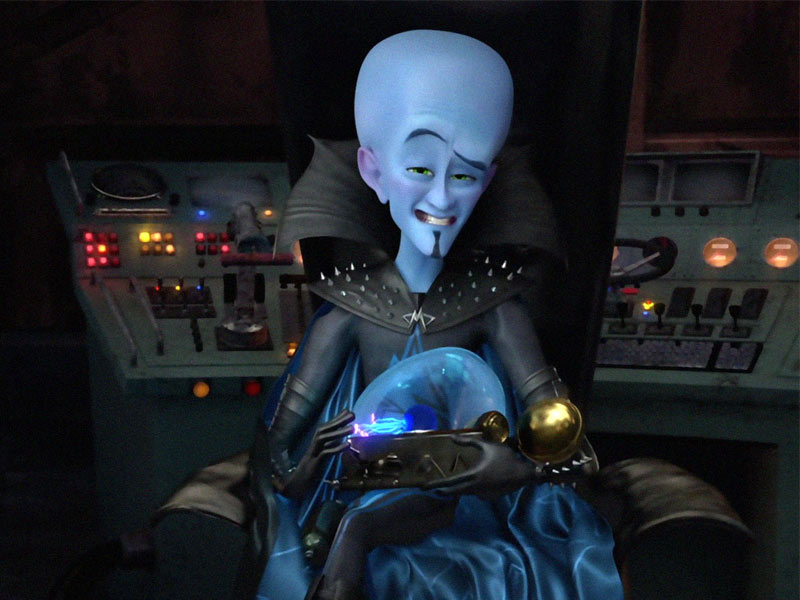 After being bullied as a teenager, Megamind, a super-intelligent alien supervillain, figures that if he can't get credit for doing something good, he may as well become a villain. Fast-forward into the future, and after a long fight, he finally defeats his adversary, the famous superhero Metro Man. Megamind realizes that he has no purpose in life without Metro Man, so he develops a new foe who soon discovers that becoming a bad guy is more interesting than becoming a hero. "Megamind" is an enjoyable family cartoon film that gets its energy from witty dialogue and Will Ferrell's enjoyment of his character.
The main character is initially the 'bad guy,' conforming to society's norms. Still, the plot reveals how he overcomes this, which is a lot more difficult than sitting in the safe. The idea that the 'good guy' tires of being the Hero all the time and lives selfishly are also a perfect lesson on how we shouldn't idolize beautiful, talented people because they are human beings and are capable of having nervous breakdowns and selfish tantrums.
Overall, a fantastic cartoon film that teaches valuable lessons about breaking expectations and how underdogs will indeed triumph. There's also a lot of laugh-out-loud comedy.
6)Koe no Katachi/ A Silent Voice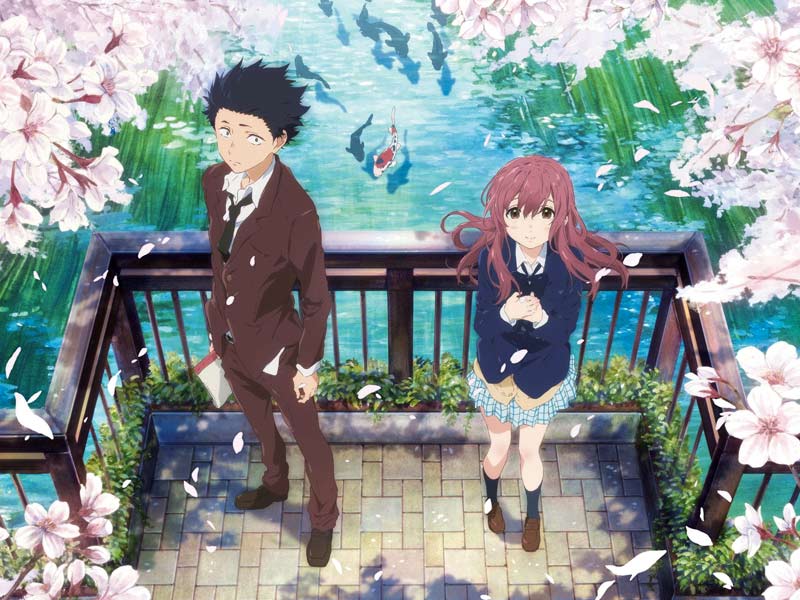 Koe no Katachi (聲の形 The Shape of Voice) or A Silent Voice is a story about Nishimiya Shouko, a deaf middle school student, the protagonist of a Japanese manga series written and drawn by Yoshitoki Oima. She is harassed by her peers as she moves to a new campus. One of the bullies, Ishida Shouya, eventually moves to a different school. As a result, he has been shunned and bullied, and he has no peers and no plans for the future. Years after, he embarks on a journey of redemption. Oima's hometown, Ogaki, in Gifu Prefecture, is the setting for this film.
In the Japanese anime "A Silent Voice," deafness becomes a symbol for loneliness and miscommunication when it follows the breakdown of friendships in a school class. A hearing-impaired girl is introduced. All the adolescent hallmarks are beautifully evoked in beguiling hand-drawn visuals, including narcissism, self-loathing, hidden crushes, and a yearning for approval. Furthermore, the film takes a novel and entertaining approach to the all-too-common Japanese issue of school bullying by focusing on the abuser rather than the survivor. It has the potential to make as much foreign noise as the Japanese phenomena "Your Name." 
Supervisor of illustration Futoshi Nishiya has attempted to create a style that is a mix of super-realism and Deformed. Ogaki's popularity as a City of Water is highlighted by the green, gently outlined hand-drop of rivers and bridges. At the same time, his pretty character designs offer outstanding cohesion across hairstyles and body language as they move from preteens to adolescents.
7)Wreck-It Ralph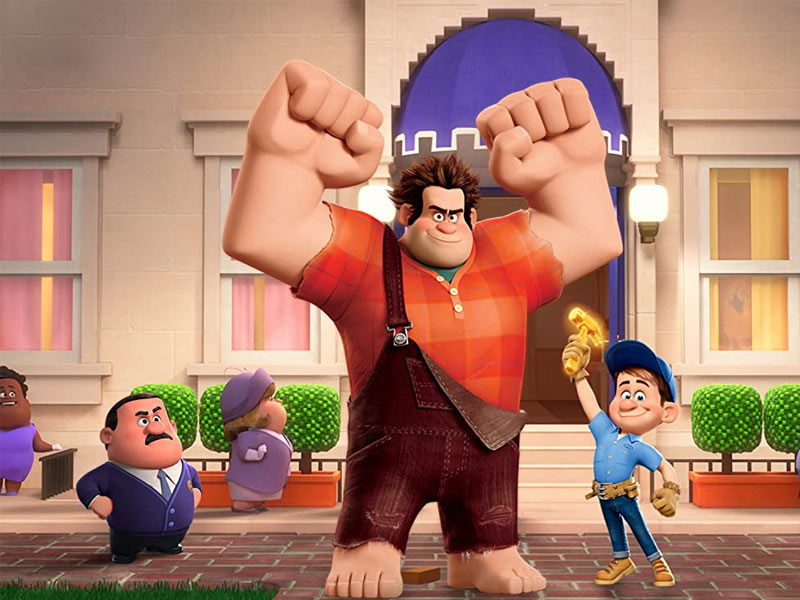 Wreck-It Ralph is a 2012 American 3D computer-animated action-comedy film made and released by Walt Disney Animation Studios. Wreck-It Ralph, an arcade game villain, embarks on a quest to become a hero, which takes him through several titles. Along the way, he encounters a seasoned military sergeant, an evil dictator, and Vanellope von Schweetz, a teenage glitched video game character. Ralph unwittingly unleashes a dangerous adversary that attacks the entire arcade universe while on his adventures.
The film was a huge hit, and it was one of Disney Animation's highest-grossing cartoon films at the time. Another film that tells a tale from the perspective of an enemy, this one advises us not to judge a book by its cover. The cartoon film is visually stunning, and the action is fast-paced but unforgettable. However, the most remarkable achievement may be how perfectly any subplot is tied into the main story without wasting the audience's focus. When Wreck-It Ralph comes together, not a single character, detail, or even joke seems to be wasted.