Pakistan will send a contestant to the Miss Universe competition for the first time ever. 24-year-old Erica Robin, who was crowned the first-ever 'Miss Universe Pakistan' on Thursday in the Maldives, competed for the title against Hira Inam, 24, from Lahore, Jessica Wilson, 28 [Rawalpindi], Malyka Alvi, 19 [originally from Pakistan- representing Pennsylvania] & Sabrina Wasim, 26, from Punjab.
At the 72nd Global Miss Universe Pageant, which will take place in El Salvador in November 2023, Erica Robin will now represent Pakistan. She wrote a brief note to share her thoughts on what this means to her.
I want to showcase Pakistan's beauty, and I'm thrilled and grateful to be the first Miss Universe Pakistan. Our beautiful culture is something the media does not highlight. The people of Pakistan are incredibly giving, courteous, and welcoming. Additionally, Erica, the new Miss Universe Pakistan 2022, wrote:
I would want to welcome everyone to visit my nation and experience the most delectable Pakistani cuisines as well as explore our captivating environment, our snow-capped mountains, our greeneries, and our progressive landscapes.
Erica Robin: Who Is She?
Erica Robin, who was born on September 14, 1999, was raised in a Christian household in Karachi, Pakistan. After graduating from St. Patrick's Girls High School, she continued her education at Chandigarh's Government College of Commerce and Business Administration. She began her professional modeling career in January 2020 and debuted in the DIVA Magazine Pakistan's July 2020 issue.
After that, there was no going back for her. Erica modeled for Pakistani fashion labels like Khaadi, Zara Shahjahan, Sania Maskatiya, Elan, and Sana Safinaz in everything from photo shoots to fashion presentations. But it didn't stop there. Despite being a model, Erica began working as an Assistant Manager at Karachi-based IT consultancy company Flow Digital in August 2020.
Pakistan's Participation in Miss Universe 2023 Is Under Fire:
Anwaar-Ul-Haq Kakar, the prime minister of Pakistan, has ordered the Intelligence Bureau (IB) to look into who is organizing the beauty contest and using Pakistan's identity to compete in the Miss Universe beauty pageant. The Pakistani government is obviously upset about this and is looking into how it happened.
The rights/license to represent Pakistan for the contest of 2023 have been gained by Yugen Publishing and Marketing, a corporate firm with its headquarters in Dubai, according to The News, a Pakistani daily.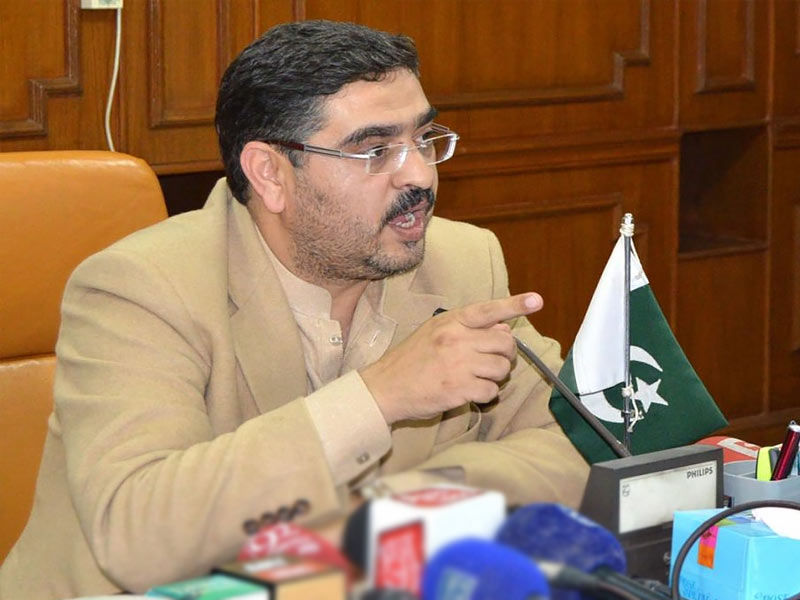 The business group has established a website where Pakistani women (ages 24-28, regardless of their marital status) can submit applications beginning on March 4th, 2023. Miss Universe Bahrain and Miss Universe Egypt both have franchise rights held by the Dubai-based Yugen Group.
According to the source, Josh Yugen is the national director of Miss Universe Pakistan, and the Yugen Group is supporting the event in Dubai. Additionally, [The] Yugen Group has teamed up with the voting app "Choicely" to allow pageant supporters to cast their votes for their preferred contestants.
Voting was open until 7 p.m. on September 13, 2023. In a month-long competition that will culminate in a grand finale in El Salvador on November 18, 2023, the winner will represent Pakistan at the Miss Universe pageant, in which more than 60 nations compete. At the grand finale, the current title holder from the US, R'Bonney Gabriel, will hand over her crown to the winner.
According to the website of the Miss Universe Organization (MUO), "national directors" are organizations or firms that apply to the MUO for franchises in particular nations. Any business organization can submit an application for a franchise license for a small price of about $1,000 US after fulfilling certain MUO conditions.
However, these license holders just have to send citizens from that nation to the competition; they are not required to obtain authorization from the government of that nation.
The interim federal minister for information and broadcasting, Murtaza Solangi, wrote on X on Wednesday that the state and government institutions reflect the government and state of Pakistan.
Our government hasn't designated any non-state or non-governmental individuals or organizations for such activities, and they are unable to speak on behalf of the state or government.