Following Daniel Craig's last performance as 007 in No Time to Die, the focus has naturally shifted to who will play the next James Bond. While producer Barbara Broccoli has stated that we will have to wait until 2022 to find out, this only gives us more time to narrow down the most likely contenders to fill the famous part.
We have information on all the possibilities, including a few actors who have been mentioned in passing, or–cards on the table–we just want to be considered for the role of the next James Bond. Now, only for your eyes…
Producer Barbara Broccoli has stated that the search for the new James Bond actor will begin next year. Until then, we might speculate on who should be or will succeed Daniel Craig as 007 in the role.
Daniel Craig's final outing as James Bond in Cary Joji Fukunaga's No Time to Die has earned critical praise, and early indications suggest it will be a box office success as well. The Bond brand has lasted in movies for over six decades, with many actors adopting the role of British superspy.
Craig has stated that No Time to Die will be his last appearance in a tuxedo as one of cinema's most famous characters.
Who, pray tell, will be the next James Bond? It's a question that's been on the minds of the film industry's decision-makers since Daniel Craig first mentioned retiring from his tuxedo. Now that No Time to Die, the long-delayed 25th edition in the series and the actor's fifth and last appearance as the martini-sipping secret agent, will hit theaters on October 8, the rumor mill has gone into overdrive—and the frontrunners have emerged.
So the question on everyone's lips is, "Who's the next James Bond?"
Daniel Craig has already stated that he will not be the next James Bond following No Time To Die. Here are some people who may be next in line…
Henry Cavill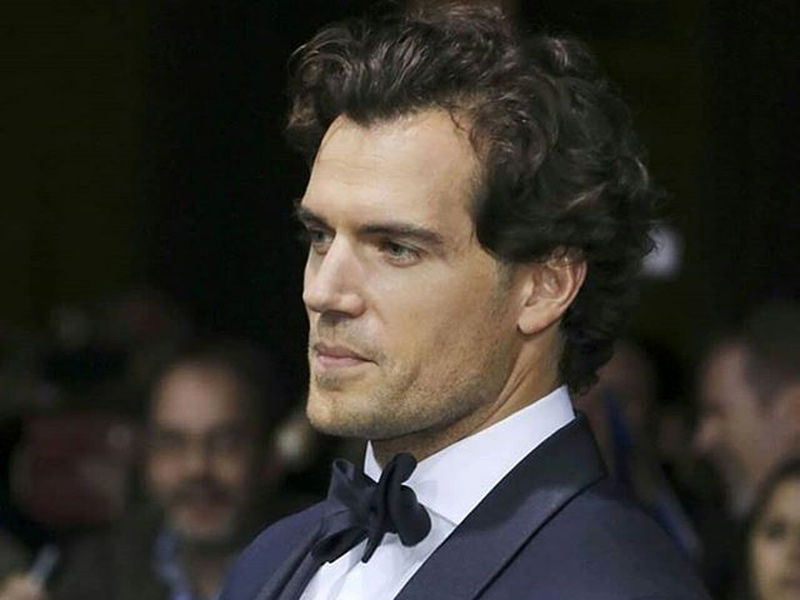 The British actor, who was reportedly passed down for being too young the last time a new Bond was selected, has since taken on the role of Superman—and has showed off his action ability in Mission: Impossible – Fallout. He was equally at home in a smart suit as he was in a red cape, and he could use the secret-agent skills he learned while appearing in The Man From U.N.C.L.E.
Draw an image of Bond and you'll get Henry Cavill. Square-jawed, broad-shouldered, dark-haired and blue-eyed, classically beautiful, yet plainly capable of defeating you in a battle. Cavill auditioned for the part at 22 in 2005, touching the final before Craig beat him out. Sixteen years later, developed as an actor and a man, couldn't he do better? He could simply be the Next James Bond…
Those who have seen Henry Cavill in The Man from UNCLE will know that the Man of Steel actor will have no trouble fitting into a tuxedo. He has the looks, the charisma, and the ability to easily transit into the character. However, there are several blemishes on Cavill's record, none of which are of his fault. For the time being, he is engrossed with Netflix's The Witcher series, which has been renewed for a third season and will significantly eat into his production schedule. There's also a chance he's not finished with the Superman cape just yet.
But Alas, the actor has reportedly said, he would prefer to become a Bond Villain than the Next James Bond. Well, there are pros of becoming a Bond villain, then the super spy.
Sam Heughan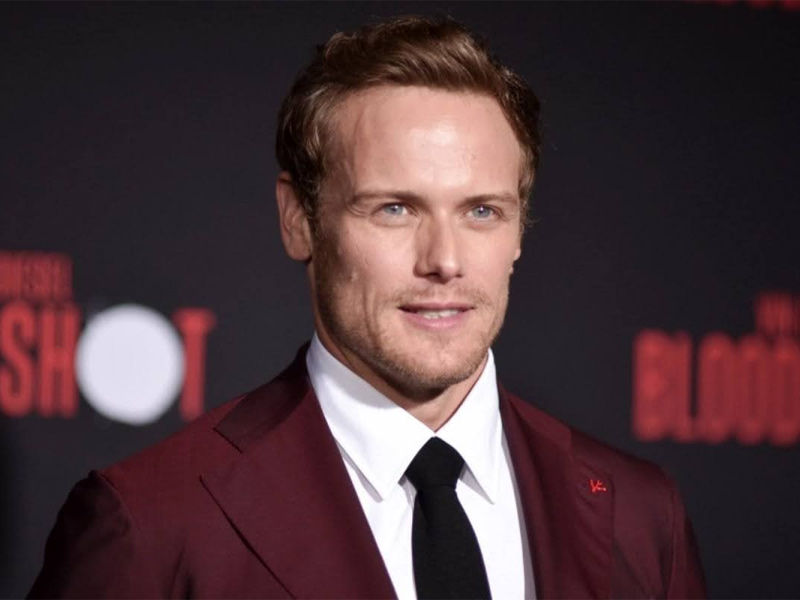 Sam Heughan, the actor of Amazon Prime's Outlander, is an unexpected candidate in the battle to portray the next James Bond, which is why he has a strong chance of finishing first. Compared to the Hardys and Hiddleston on our list, Heughan is a familiar but relatively unknown figure who is at a comparable stage in his career as Daniel Craig was before to landing the Bond role. He was the same age as Timothy Dalton when he was cast, and younger than Pierce Brosnan.
Heughan is Scottish, but that is clearly no impediment to his success, given that the most renowned Bond was a certain Mr Connery. Most significantly, James Bond does not need to be played by a megawatt Hollywood celebrity — James Bond transforms them into becoming one. With a Critics' Choice Award nomination under his belt, Heughan has already proved he has the skills to take on such a significant job.
Do you still need persuasion? Outlander is a period drama meets sci-fi adventure TV show based on Diana Gabaldon's novel series of the same name, set during the Jacobite risings, in which Heughan plays a charming soldier, already making him something of the Next James Bond. A Radio Times survey of 80,000 readers in July 2020 revealed Heughan to be the favorite to take over Bond's mantle, with nearly twice as many votes as his nearest rival.
To put it another way, Outlander fans are many, devoted, and well-organized. Heughan also has action-movie experience, having been in Bloodshot and The Spy Who Dumped Me, both of which were of varied quality but added significant parts to his resume.
James Norton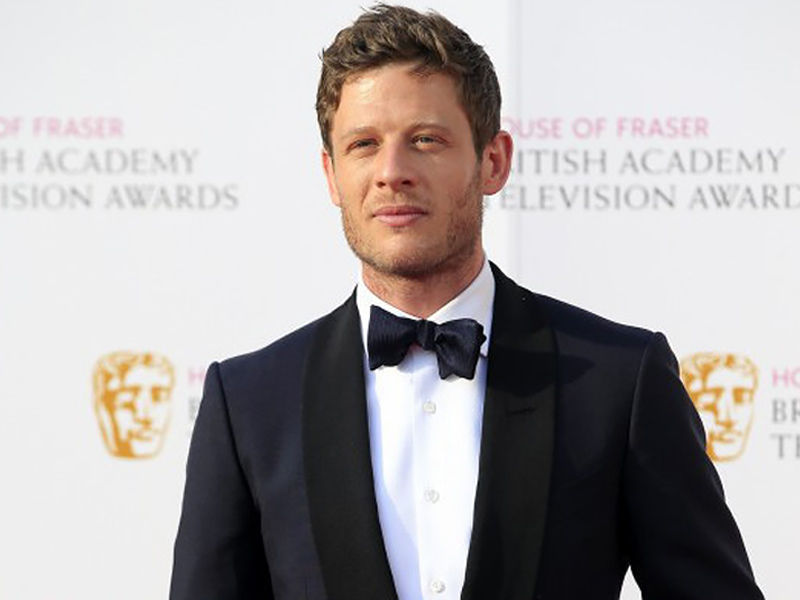 The star of Happy Valley, War and Peace, and Grantchester on television
Norton's popularity skyrocketed in 2016 as he won three Golden Globes for his roles in Happy Valley, War and Peace, and Grantchester. With a varied range of characters already on his resume, as well as a Cambridge degree, we're confident Norton could easily slide into the role of the suave and smart 007 agent.
His McMafia character, Alex, is the polar anti of Bond, but they share the same fabric. Each has a commanding presence in the room, and each has a snarling facade that can be pulled away to reveal a more cruel, egotistical side. James Norton hasn't been overexposed and has many decades as a fine actor ahead of him, so now may be the ideal moment for him to become the next James Bond.
Norton's major flaw is that he's blonde—but that didn't stop Daniel Craig, did it?
Clive Standen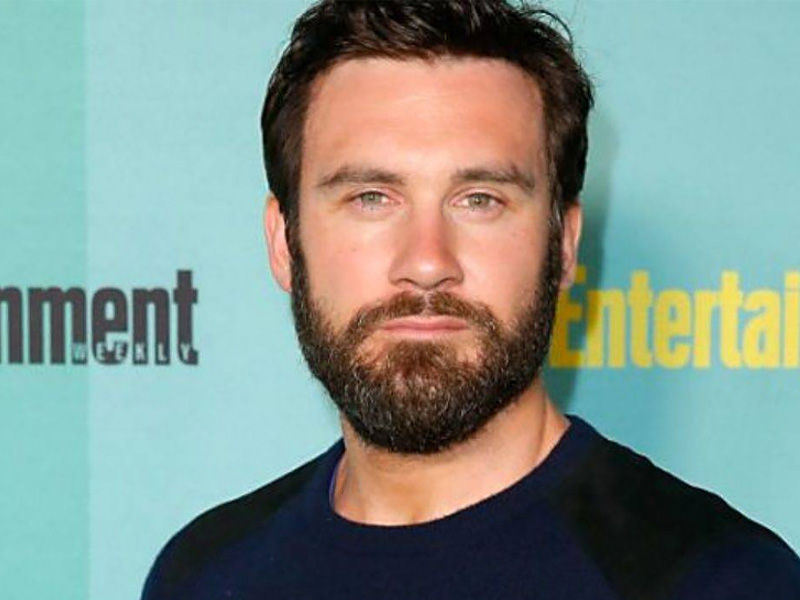 Not yet a household name — which is a good thing for a potential Bond–Clive Standen has appeared in Vikings, Camelot, and the BBC series Robin Hood, each of which allowed him to display several eras of elegance and suaveness, embodying the ageless quality that the Next James Bond demands. Perhaps his most obvious Bond-like role is as the main character in the Taken TV series, which is based on the films starring Liam Neeson.
Standen is one of the few continuous favorites among bookmakers. Is there something they know we don't?
Jude Law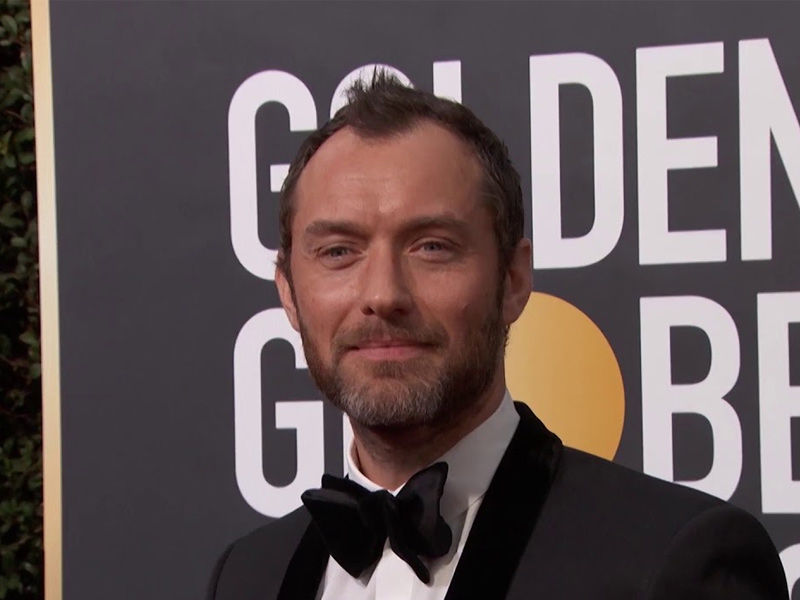 According to the Chicago Tribune, London-born actor Jude Law would not require any training to play the Next James Bond. According to the newspaper, his name is on a short list of potential replacements for Pierce Brosnan, who will depart from the role once Bond 21 is released in late November 2005.
Why hasn't anyone contacted Jude Law about portraying the Next James Bond? He's been mentioned as a replacement for Daniel Craig (albeit he doesn't have a chance), but why was he passed over earlier in his career, around the time Pierce Brosnan was leaving his role?
In Hollywood's defense, the London-born star of Barbara Broccoli's spy thriller The Rhythm Section was just 30 years old when Die Another Day was released. Still, they must have seen his ability to be a ladies' man in A.I.: Artificial Intelligence and Alfie, his heroic appeal in Sky Captain and the World of Tomorrow, and his hand-to-hand combat abilities as Watson in Guy Ritchie's Sherlock Holmes films since then, right? Jude Law has also appeared in the films Spy and Sleuth. What else must he do to become the next James Bond?
Charlie Hunnam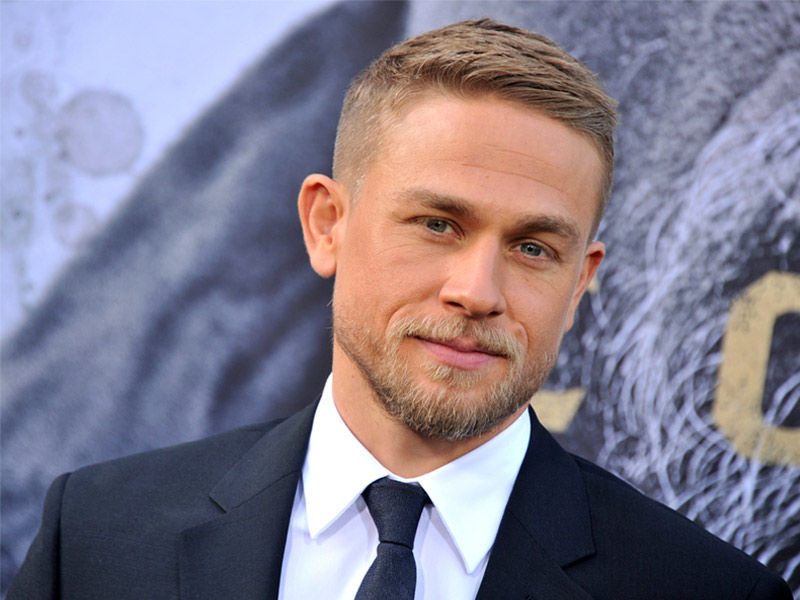 Let's talk about how much of Charlie Hunnam's talent has been squandered in the years since he starred as the unstable Jax Teller on FX's Sons of Anarchy. The British actor tasted franchise fame as the lead in the mildly successful Robo-Smash-a-ton Pacific Rim, only to opt out of the disappointing sequel, and when Guy Ritchie cast him as King Arthur, it was a critical and commercial flop.
This adorable 39-year-old clearly has acting talent, as showed by his roles in recent films such as The Gentlemen and the well-received Papillon adaptation. However, he has yet to discover a true cinematic sweet spot, and I believe that the character of James Bond is simply begging to be the part that provides it to him. He has the voice, physique, and respected stoicism for the character, and it's hard to believe, as he claims, that no one has contacted him about it yet.
Micheal Fassbender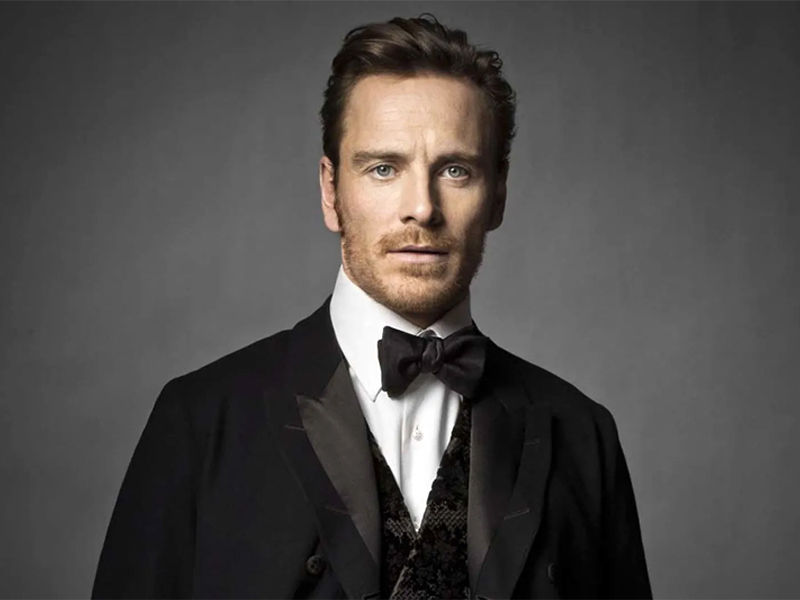 Following a series of large bets, bookmakers have slashed the odds of Michael Fassbender becoming Bond. Is it possible that someone taking part in the project is attempting to profit on their secret knowledge?
Despite his declaration that he will never play Bond during his 2016 GQ cover shoot, Michael Fassbender appears to be in the hunt for the role once more. Several huge bets have allegedly been placed on Fassbender receiving the part, prompting many to assume that someone in the know is attempting to profit from their insider knowledge. To be honest, that he has previously stated that he will not to play the next James Bond means very nothing in the world of 007 – just look at Daniel Craig.
But, Fassbender previously stated that he believes he is too old for the part and that he supports the concept of a female Bond, which may be taken as reasons he believes he will not be granted the job or reasons he will reject it down if an offer is made.
Luke Evans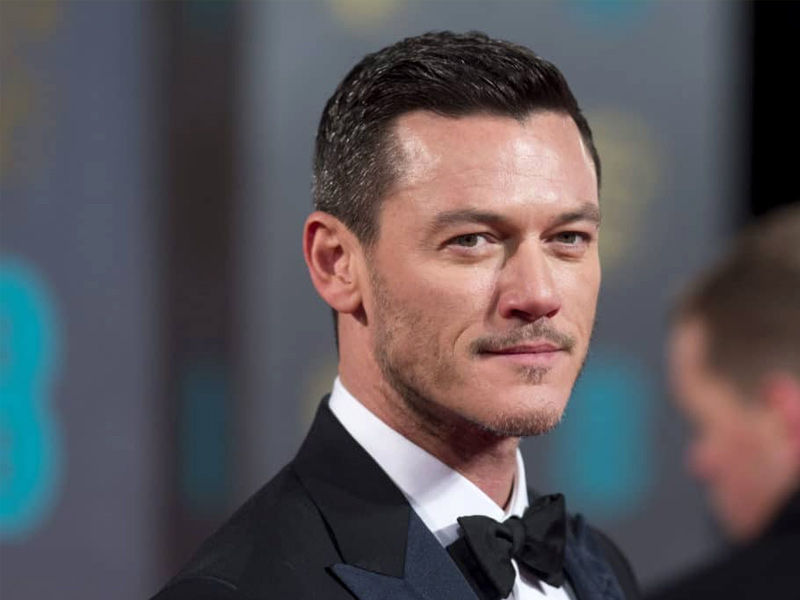 Evans has the acting chops (as well as the chiseled jaw) for the part. His casting would also make the Welsh actor the spy's first out homosexual actor.
Look at him. Remove the moustache and cut the hair, and you have the Next James Bond straight from the pages of Ian Fleming's novels. Fast & Furious 6 established his action credentials, while The Hobbit's stoically heroic Bard is Middle Earth's James Bond, albeit duller and a touch grubbier. But it's his titular role in Dracula Untold that sells Luke Evans as the next James Bond, 007.
Evans is established but hardly a megastar, and at 41, he might keep the position for a decade or more.
That might be the case with many people being considered replacing Daniel Craig, who wrapped filming his final "007" performance 18 months ago but must wait until the film's official release to say farewell.
However, if he is chosen, Evans will shatter one of Hollywood's most enduring taboos: that an out actor can take over a big series without negatively impacting its box revenue. In doing so, he would shatter the glass barrier that has prevented performers from playing heterosexual characters for fear of alienating audiences.
Gerard Butler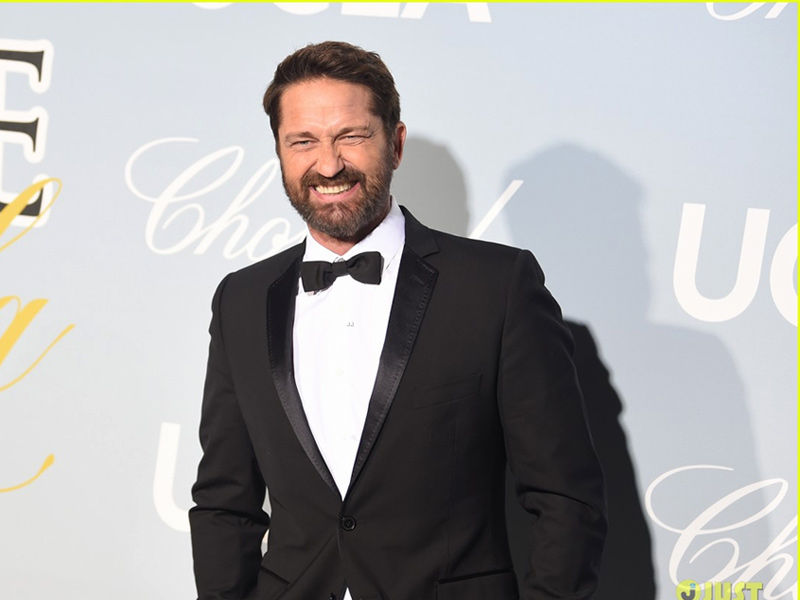 The 300 star has handled several queries about perhaps portraying James Bond over the years, eventually telling the press in 2009 that he wasn't interested: "I love doing a variety of films." That would swiftly end if I were to play Bond. "How probable is it I'd be accepted for such parts after having played Bond?" Butler did amazing roles in Geostorm and Gods of Egypt.
But the actor himself admitted he is too old to play the part.
Scott Eastwood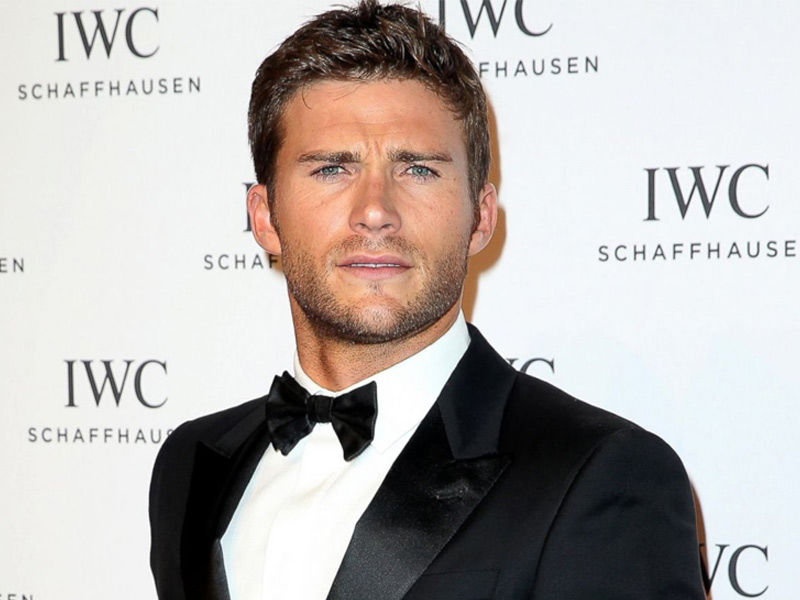 Is Clint Eastwood the new James Bond? In September 2021, rumors circulated that the filmmakers were searching for someone a little different to play James Bond. Scott Eastwood is one of the names that keeps coming up. Every guy wishes he could be James Bond at some time in his life. With the announcement that Daniel Craig may be leaving the role of 007, a slew of actors from London to Los Angeles are pondering what they may contribute to the position.
There are three reasons why Scott Eastwood might be an excellent fit to be the Next James Bond. It would demonstrate that Bond is a chameleon: if M can be a woman, why couldn't the Next James Bond be a 35-year-old American?
No other actor could be as calm and broodingly sophisticated as Clint Eastwood. It would allow Scott Eastwood to portray both a lover and a combatant.
Rumors regarding Scott Eastwood taking on the role's next incarnation have been circulating for quite some time. He is described as sleek, slick, attractive, rugged, and appealing. These are unquestionably the qualities required to play the next James Bond. Don't you think so?
Some more unheard names in the race to become the Next James Bond are Ewan McGregor, Aidan Turner, Alex O'Loughlin and few more… 
Or Daniel Craig can be Back as the Next James Bond…